Features & Highlights
Why you should buy this product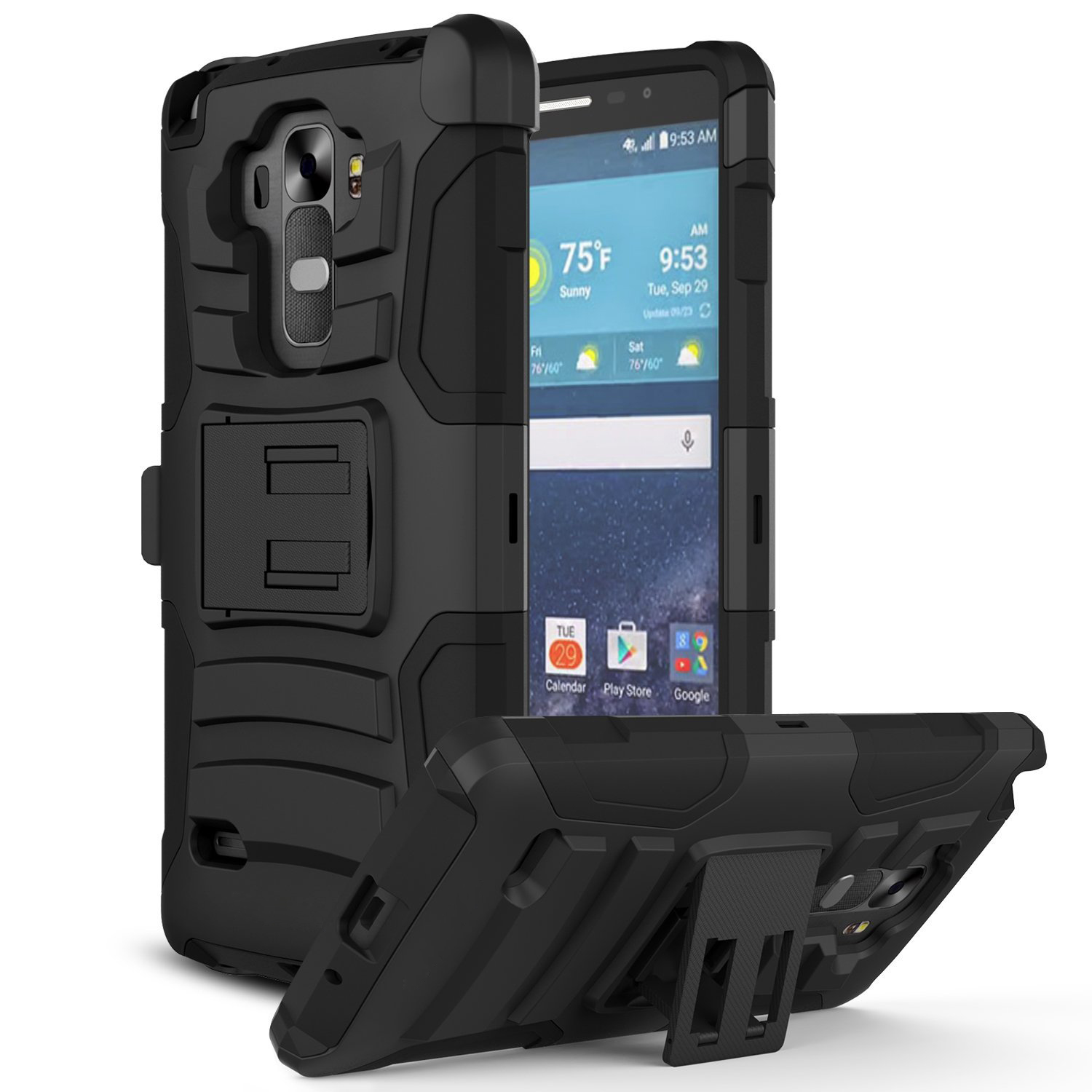 LG G Vista Holster Case, REDshield [Black] Dual Layer Hard Case w/ Kickstand on Black Silicone Skin Case; Includes Holster w/ Swivel Belt Clip
Looking to provide the ultimate protection for your LG G Vista Think about shielding it up inside this fashionable BLACK 2 layer case with a unique look! The dual layer technology enhances your LG G Vista by adding exceptional grip and impact resistance. Convenient and easy to apply on to your phone, take it everywhere to bring the spotlight on you and your unique LG G Vista!
Made for your LG G Vista
Dual layers for high level of protection: Hard outer case wrapped over soft rubbery silicone inner layer
Dent and scratch resistant Hard case
Durable silicone material that resists moisture stretches to fit over your LG G Vista
Custom-cut with full access to all buttons, ports and speakers
Color: STANDARD BLACK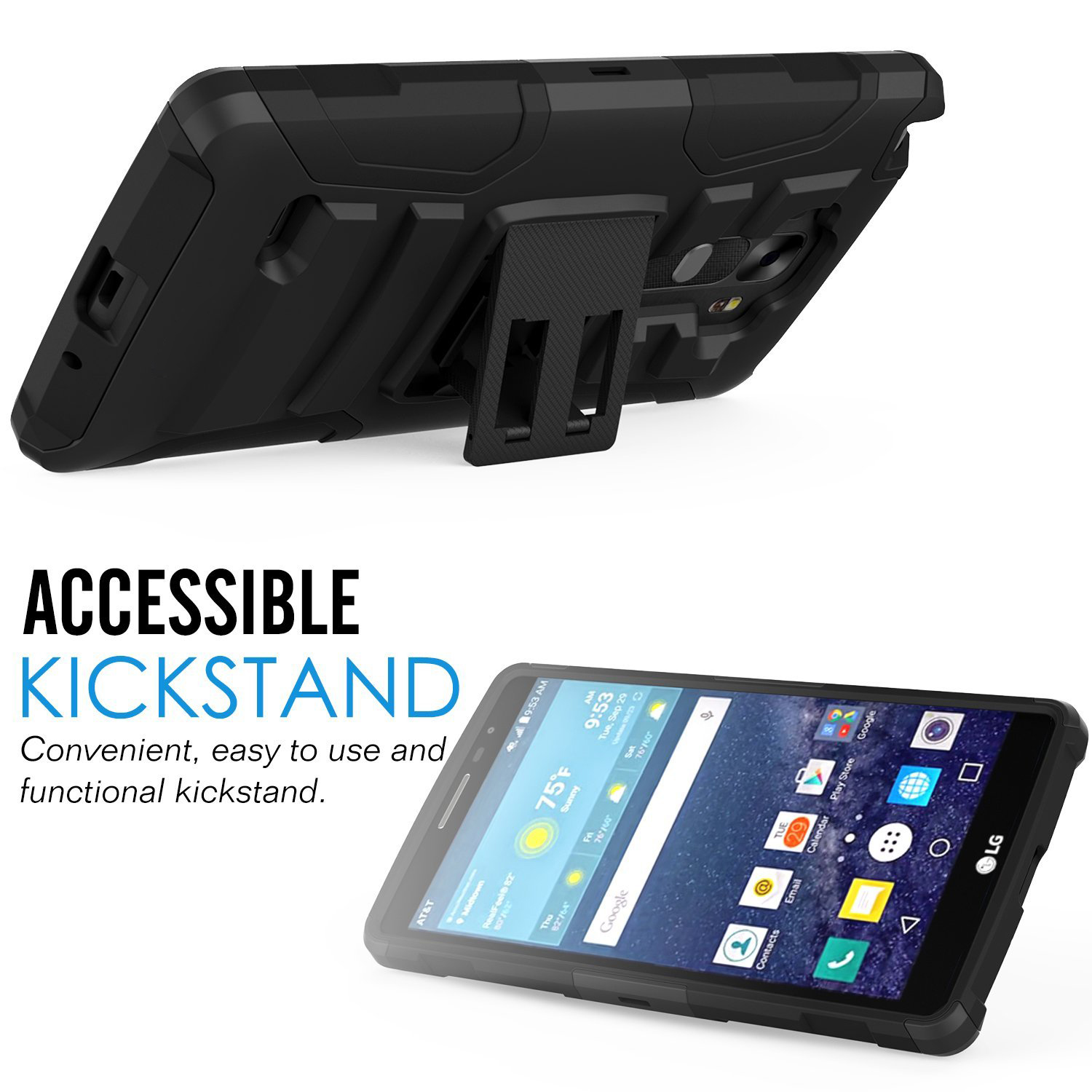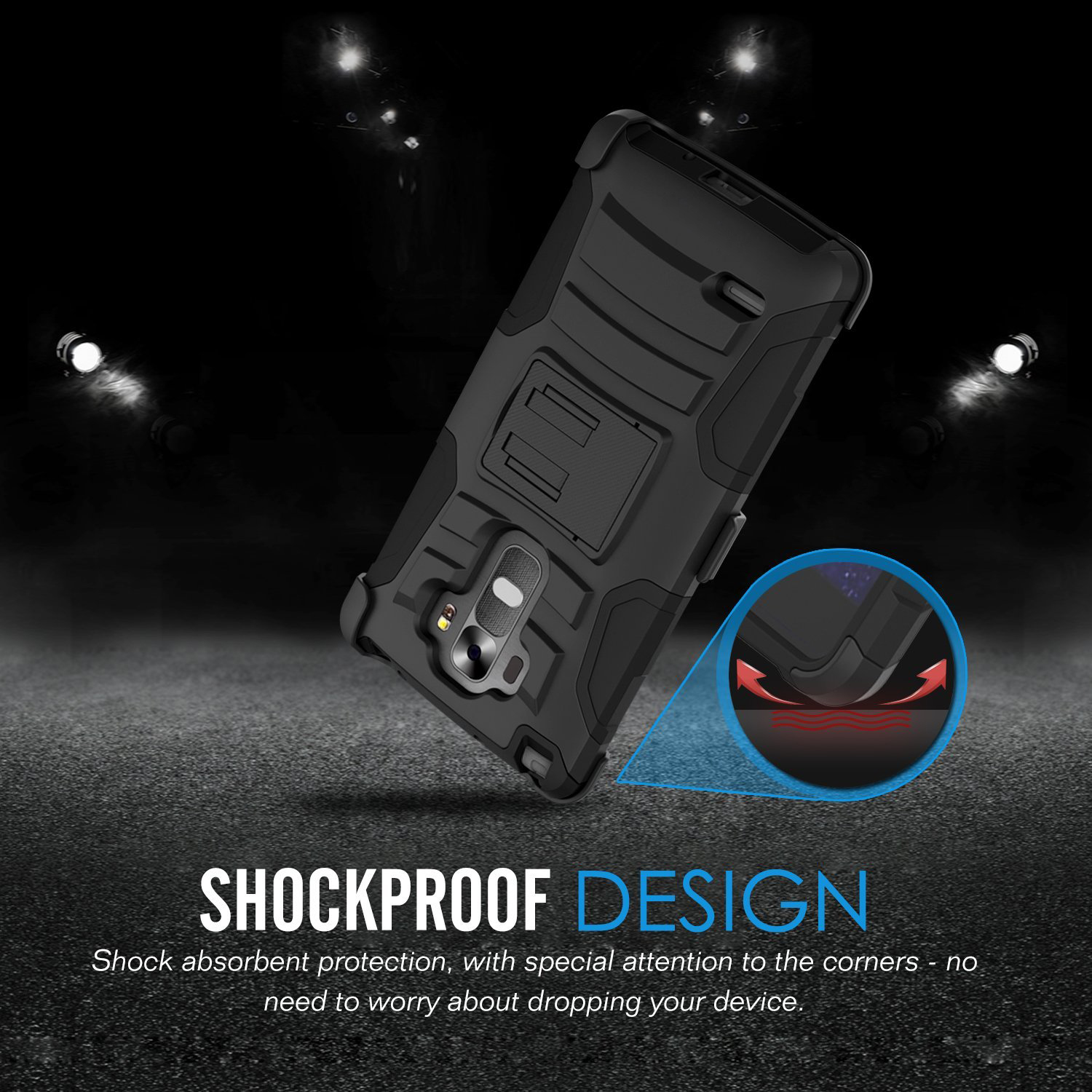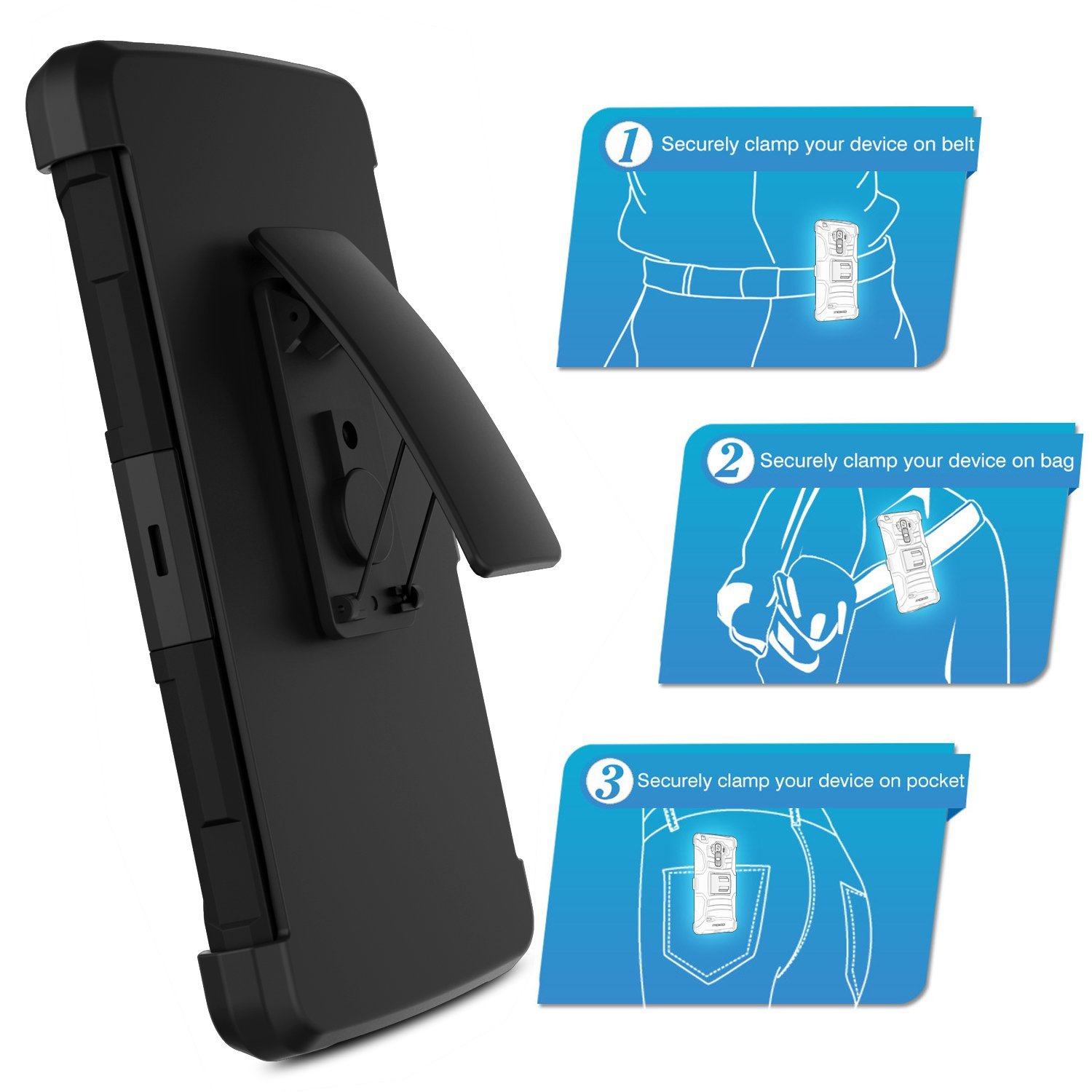 You Might Also Be Interested
Customers Who Viewed This Item Also View
Customer Reviews
Noah Jackson
Jan 20, 2019 10:44:48 PM
beautiful protection
A great way of protection and it will prevent scuff and scratches from everyday wear and tear. Super like the belt clip and kickstand for hands-free viewing. Beautiful!
Harry Buckland
Aug 30, 2018 7:14:18 PM
solid holster case
This belt clip holster is just what I was looking for. This is a sturdy, solid holster and the kickstand was an added bonus feature. Worth every cent for the protection!
Ben Slater
Jun 28, 2018 5:49:21 PM
very durable case
Very durable and I really like this case. It provides maximum protection for accidental drops. I've dropped it more than a few times and still with good condition. Kickstand is bonus!
Marlon Hocson
May 8, 2018 12:06:32 AM
very user friendly
Very user-friendly. The best ever phone case I have now owned. The belt clip is very durable and 180-degree rotation plus great kickstand for better viewing. Super love the design!
Leo Morgan
Jan 31, 2018 10:05:14 PM
best case I've ever had
Probably the best case I've ever had. Easy to grip the case and stronger than other case with belt clip holster. Love the design and the kickstand for hands free and better viewing.

Joshua Lincon
Jun 8, 2017 9:54:02 PM
feels and looks great
It helps my phone be protected from dropping and scratches. I love the rugged design, it feels and looks of very high quality. Highly recommended.
Charles Kelly
Apr 7, 2017 12:02:13 AM
amazing case
I was really excited about this case, It's cute, rugged, durable and good protection. What an amazing case for the money!
Edward Mcleod
Nov 20, 2016 6:25:22 PM
super holster case at super super price
A super holster case at a super price! High quality, with rubberized coating that makes it feel very nice in my hand. Fits great in my LG G Vista, belt clip is sturdy and I am extremely happy with this case. Highly recommend
Theresa Vance
Aug 23, 2016 1:56:28 AM
protect my phones
I recently got a new Verizon LG L3 cell phone and needed a good case with a holster, this product is feels and looks of very high quality. The kickstand allows both vertical and horizontal placement of the LG phones. It helps my phone be protected from dropping and scratches.
Brandon Buckland
Aug 12, 2016 1:22:24 AM
I love this case
The case fits the phone well and it seems well made. This is a great case and I am sure that if you get it you will be happy with your purchase. This was an excellent purchase if you want to clip your phone on your belt or have it fully protected in a purse or bag.
Pippa Springer
Aug 10, 2016 11:22:03 PM
Good Quality
This case is wonderful! I really recommend this to anyone looking for a good LG Vista Holster Case the phone snaps in and is very secure and protected. The product is well made and appears good quality
Trevor Hemmings
Aug 10, 2016 12:11:06 AM
Great item
This is the best, slickest, easy to clean, & priced right case, compared to other brands and it offers great protection for the face of the phone protecting it from scratches. Also it easily snaps into the holder and is securely in place yet is easy to remove. It does offer some protection from drops.

Jasmin Berry
Aug 5, 2016 12:03:58 AM
Great case!
My phone is easy to get in and out of the case and that my camera works well being in the case!And I love the design of the case and it is very durable
Wyatt HIll
Jul 28, 2016 11:00:37 PM
Very. Happy Customer!
There is nothing I dislike @ the case, in fact i am thoroughly pleased with the overall appearance & protectiveness. I now have no fear of accidentally dropping the phone! I am 70 years old & my grip on things puts a damper on things! Now I know know my phone is protected!
Sean
Jul 28, 2016 4:58:02 AM
So durable and versatile.
Fit our LG G Vista perfectly!!!! It is good quality! Definitely do recommend this to anyone looking for a case.
Mungo
Feb 11, 2016 5:16:24 AM
Great Product
As the 1st states I also have the same issue. However being a plastics engineer I found the issue. If you trim the silicon en each side of the clip it will then seat properly with no issues. 1 minute fix. The tabs I am talking about are the closest to the phone stand. If you put the phone in the case you will find it hard to get in in the resistance will be about half way in. those are the tabs I am talking about.
Ronm0943
Oct 5, 2015 3:18:16 AM
Great product except....
I really love my new case. I would've given it 5 stars if the silicone wrap was a little more secure around my phone. Over all a great product! It was delivered quickly as well which I very much appreciate.
Write Your Own Review