Features & Highlights
Why you should buy this product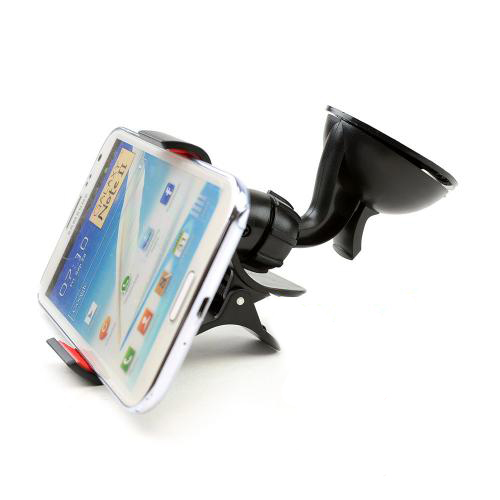 Black/ Red Universal Phone/ MP3 Suction Car Mount
Hate not having your GPS or mobile phone in sight while you drive? It's time to get the Black/ Red Universal Phone/ MP3 Suction Car Mount! This plastic holder offers excellent support and a broad range of mobility for your devices. Installation is a breeze, just open the clamp to securely hold the sides of your device and you're done! Enhance your car experience with this awesome universal holder!
Universal in-car mobile phone holder
Suitable for any mobile phone, MP3, PDA, or GPS system
360 degree rotating holder
Strong suction cup with a fast release button
Easy to use
Simple installation - no tools required
Might not work on all Dashboard materials.
Color: Black and Red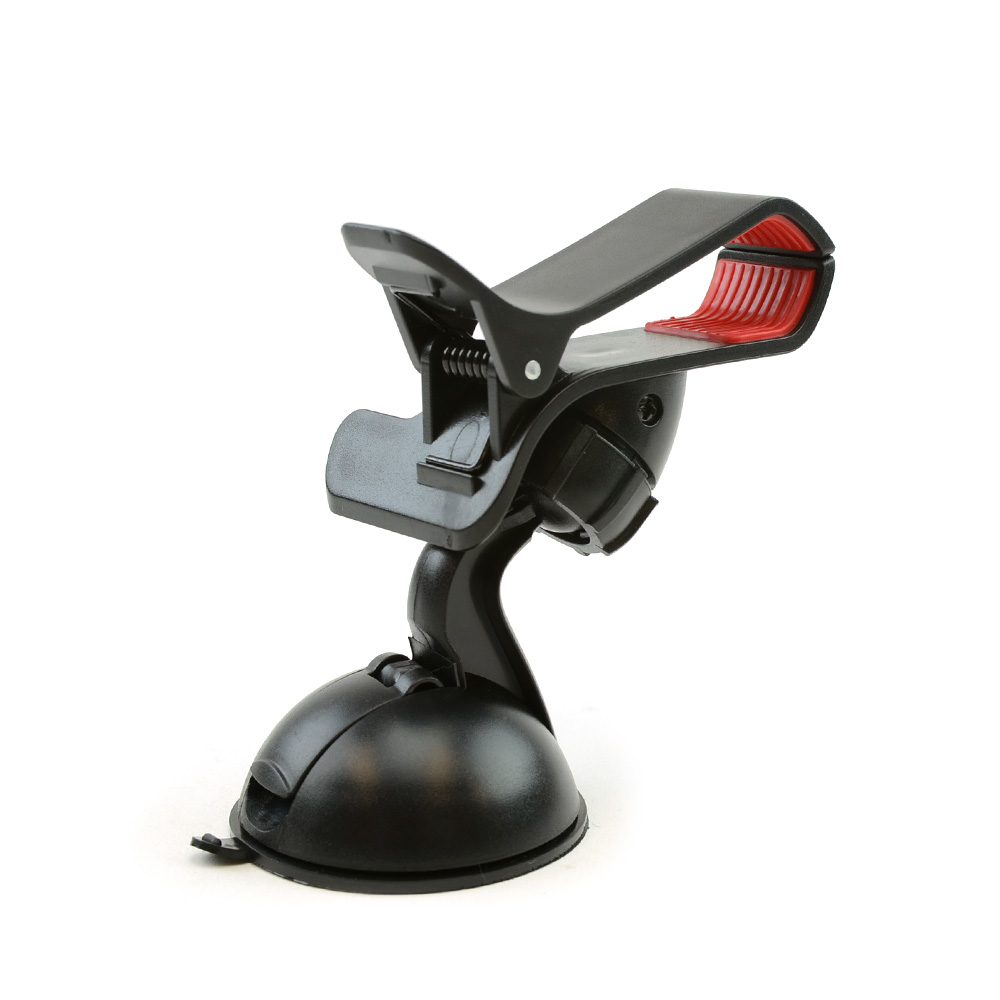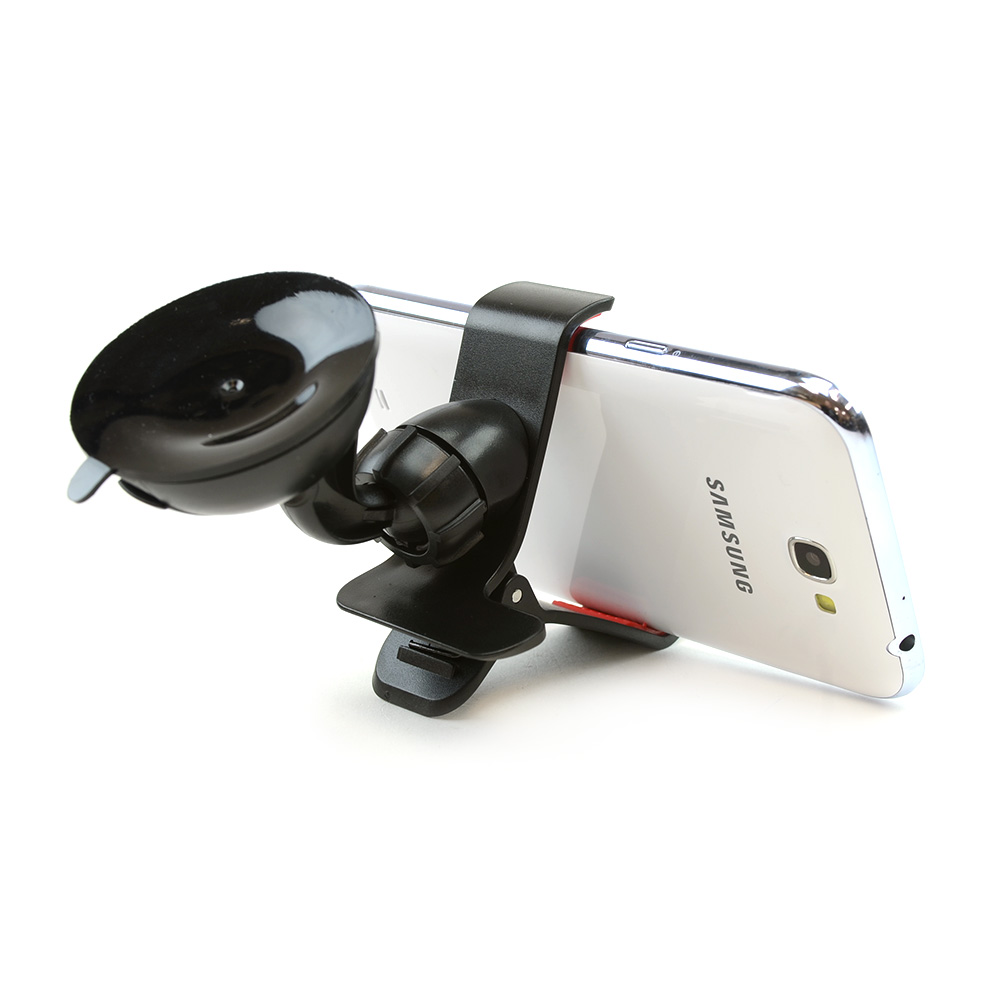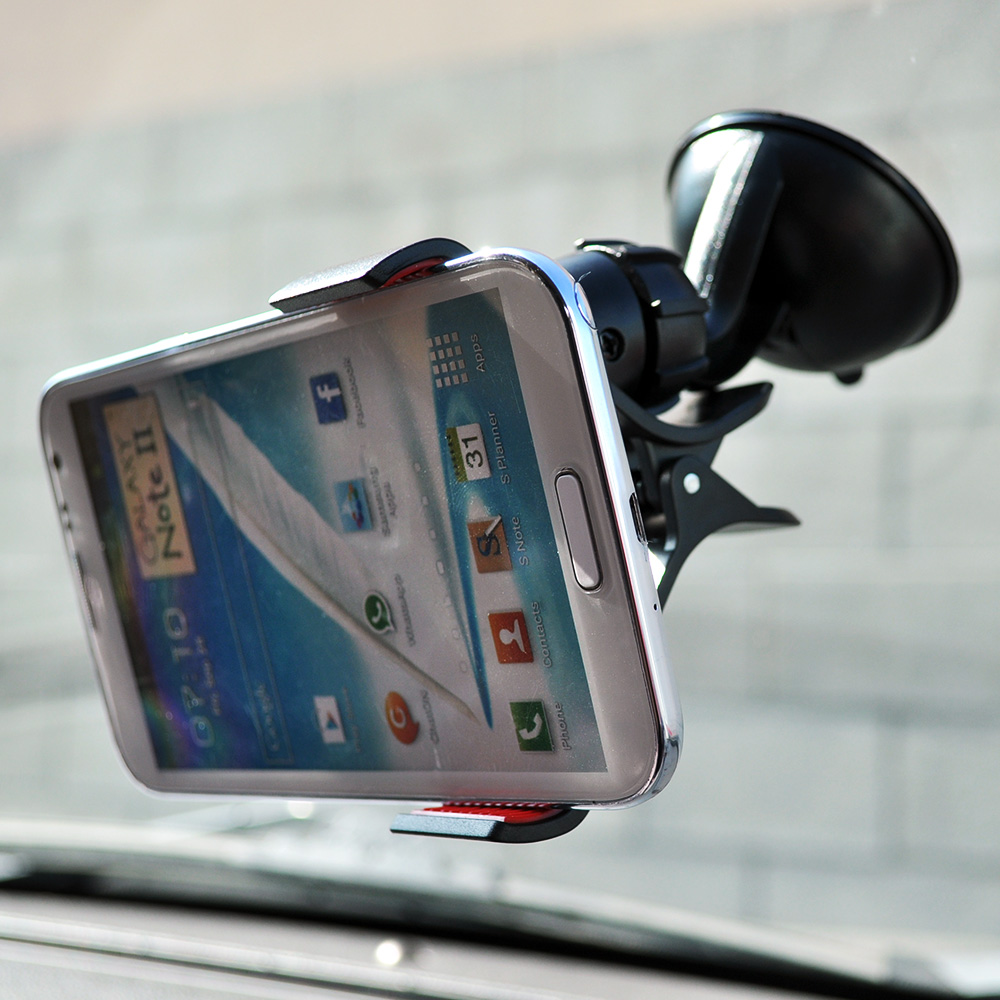 You Might Also Be Interested
Customers Who Viewed This Item Also View
Customer Reviews
Jack Anderson
Jun 11, 2019 7:58:30 PM
perfect on my winshield
Been using this for quite a while in my car. This thing is super tight on the winshield, I have no fear it is going to fall off. They provide an extra tightening and the arm is super thick. Great!

Louie Miller
May 1, 2019 10:13:26 PM
such a great buy
Finally! A mount that actually works! The magnet in this mount holds the phone securely and it's small enough that it almost blends in with the vent so it's not noticeable. Such a great buy!
Arnold Buckland
Feb 3, 2019 11:08:41 PM
used it everyday
Used this every time I get in my car. I love how quickly it snaps your phone into place and how it can be oriented to landscape or portrait position. Definitely, recommend to others!

Jenny Smith
Dec 18, 2018 12:23:53 AM
love it!
Absolutely love this phone car mount. Incredibly secure hold not only on the dashboard but with my phone. I can keep it in eyesight without it taking up too much!
Keith Hodges
Jul 30, 2018 12:04:59 AM
best investment ever
Best investment ever! My days of holding my phone while trying to simultaneously navigate and drive are far behind me! Plus it's sleek design doesn't clash with my car. Love it!
Warren Parson
Jul 2, 2018 10:11:03 PM
it works well
Mount easily to both the phone and the dash. It's convenient and the phone is right in front for better viewing. Strong hold and it works well!

Joseph Cornish
Jun 12, 2018 10:08:32 PM
happy with my purchase
Very impressed with the build quality and the strength of the clamp to clip my phone securely. I definitely recommend this product for simplicity and cost effective. Happy!
Mike Doughlas
Dec 11, 2017 10:59:44 PM
great phone holder
This phone holder is great! The suction cup seems to be holding well after many weeks to use and the magnet is very strong. It's also well made and nice design.
Julian Peter
Dec 5, 2017 7:20:07 PM
works wonderfully
Works wonderfully! My phone has never slipped out, its easily removed when needed and great mount, especially navigation!
Charles Miller
Nov 14, 2017 9:07:10 PM
the magnet is super strong
The magnet is super strong, it enable you to easily attach and remove your phone from it. I have never had my phone fall off of this magnet... Never! I can rotate a perfect viewing angle. Perfect!
Jane Marshall
Feb 14, 2017 6:45:17 PM
strong enough to hold my phone
Suction cup and magnet was plenty strong enough to hold my phone. Very useful, best solution for hands free driving! Amazing price!
Ingrid
Sep 10, 2015 12:54:09 PM
Suction Car Mount
I love it
Write Your Own Review