Accessories for Your Vehicle
Features & Highlights
Why you should buy this product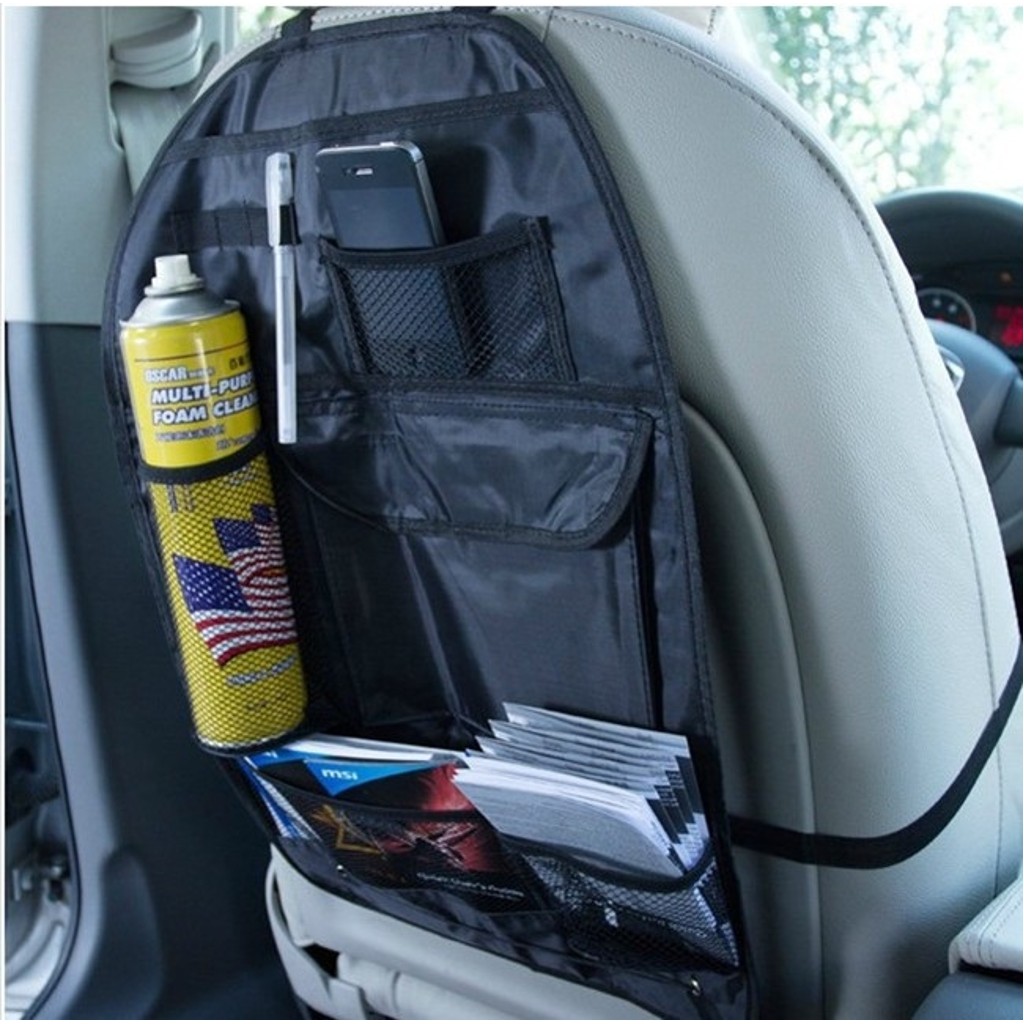 Car Back Seat Organizer Pocket Bag [Black]
Made of exquisite non-woven fabric, mesh neoprene material made for the bags, waterproof, sun block and transparent. Accessory compartments allow easy access to cell phone, snacks or other gadgets. Two generous mesh pockets can hold up to 20 oz. water bottles!
Large mesh pocket to place your maps or magazines.
Assorted bags are organized with diverse size for different stuff.
Adjustable buckle design, easily attach to most seat backs.
Applications: Tire pressure table, pen bags, maps, magazines, gum, snacks, bottles, beverage, folded umbrella and etc.
Size: 23.6"" x 15.2""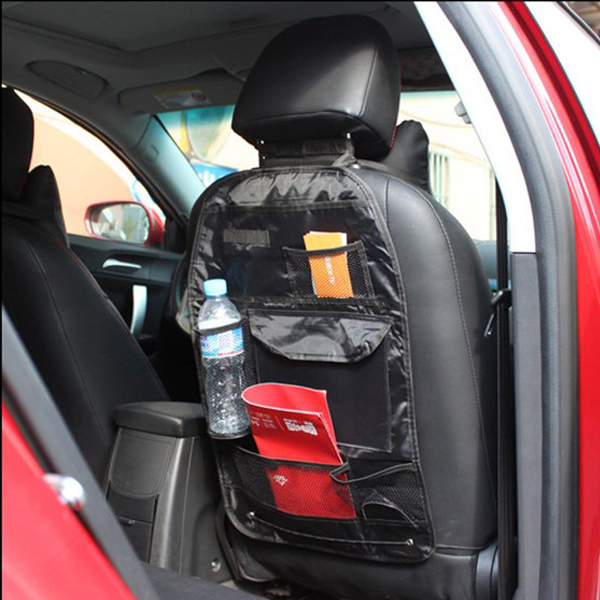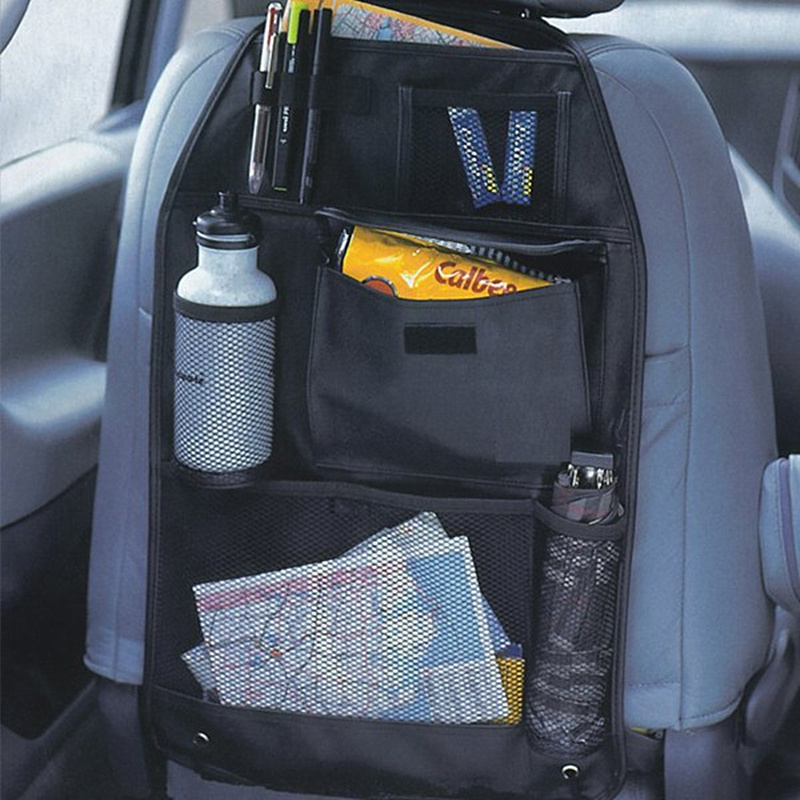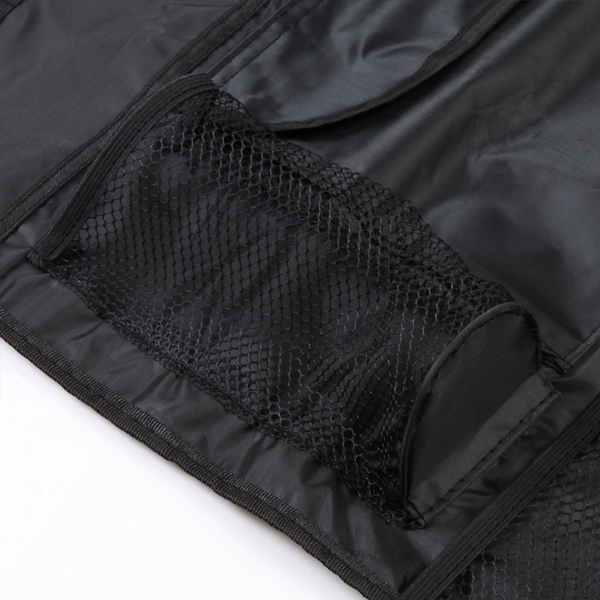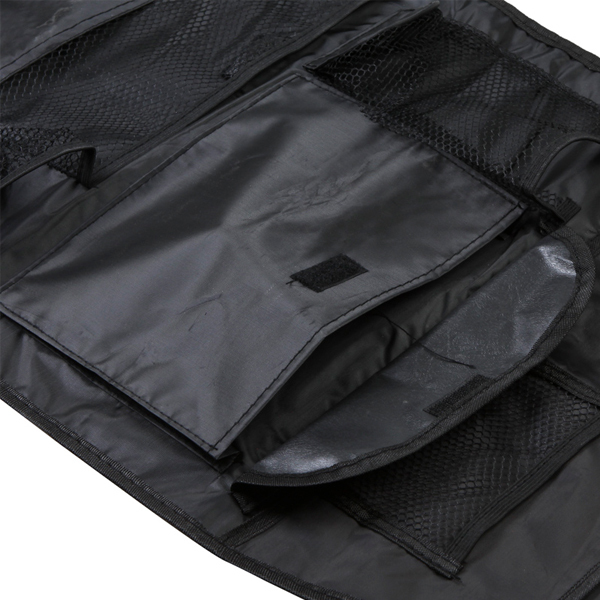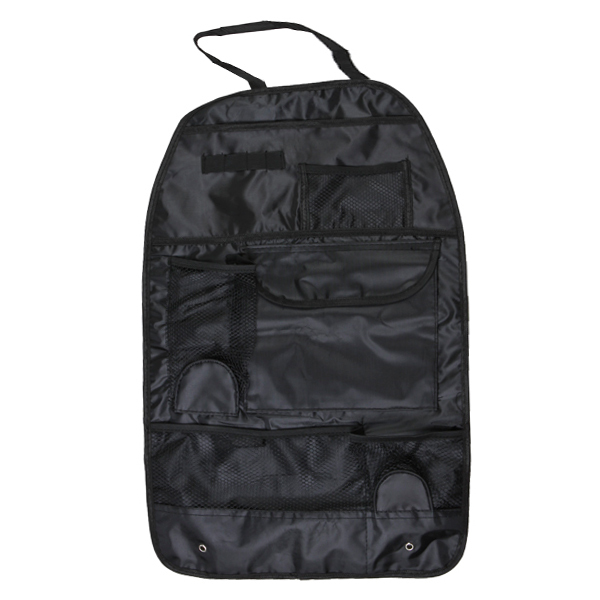 You Might Also Be Interested
Customers Who Viewed This Item Also View
Customer Reviews
Manny Petterson
Jun 9, 2019 10:26:20 PM
clean, tidy and organze
I had 3 kids and my car is always a mess with kids, drink bottles, toys and food and kinds of things. Now, with these organizators they put their stuffs in these pockets. Keep my car clean, tidy and organize.
Leonard Fox
Jan 27, 2019 9:14:14 PM
very convenient to use
Finally I got space to put my stuff, it makes my car look much cleaner. I put everything that's been scattered on the floor of the chair in one place and it's very convenient!

Jessica Barney
Dec 16, 2018 11:34:11 PM
great value for the price
I needed to clean up the back of my jeep and this was perfect to clean up the floor area and hang off the back of my rear seat! I absolutely love this organizer! Great value for the price!
Michelle Murray
Sep 27, 2018 7:45:36 PM
very convenient to use
Very nice car seat organizer! It fit exactly into my car seat, we can put a book, bottle, bills and many more. That's very convenient and I will buy it again.
Thomas Howard
Sep 4, 2018 1:23:01 AM
the quality is good and durable
It holds everything my daughter needs during car rides. So, no more mess or junk under the front seat and this organizer actually made a change in our lives. The quality is good and durable.
Sally Moore
Aug 30, 2018 11:02:30 PM
holds a lots of essentials
Product was exactly as described. I like the structure and how well this organizer is made. It has become a necessity for my SUV and holds lots of essentials.
Jenny Mclean
Aug 28, 2018 9:03:24 PM
great organizer
Great organizer! This is elegant, good quality and has lots of pockets to put away all of the knick knacks, books, bottle water etc. Both the kids and I are happy! Thanks, Geeks!
Steve Douglas
Aug 26, 2018 9:40:33 PM
great support at the back
This is a lifesaver for my trips in our car. It will be handy for storing an umbrella, hand wipes, bottle water and various other items. Very comfortable and great support for my back.
Tracey Mcdonald
Aug 23, 2018 11:27:10 PM
has enough pockets of different sizes
Very efficient and has enough pockets of different sizes. They kept everyone's stuff organized and off the floor/seat on our trip. I will probably order one in the future.
Robert Springer
Aug 23, 2018 1:04:45 AM
thing thing was very useful
Wife loves this thing! No more plastic bags or boxes or trash bouncing around the vehicle. We travel a lot and this thing was very useful. Great for our magazine, letters, folded umbrella, pens and more.
Simon Burgess
Dec 12, 2017 4:26:29 PM
super convenient
Super convenient! I always pack snack and drinks for my daughter when we're going to be in the car. This is a nice organizer for the back seat. Perfect!


Simon Martin
Mar 13, 2017 8:09:43 PM
very useful and functional
Very useful to organized my things in my car. I can carry my stuff with out issues. Adjustable and easily attach at the back.
Joe Mcdonald
Mar 7, 2017 6:06:43 PM
very useful to have, love it!
Great addition to my car interior, great for long trips and keeps things handy, clean and organized. Very useful to have. Love it!
Jean Duncan
Sep 21, 2016 11:33:23 PM
Very useful
I love the multiple pocket options. I can carry my stuff like earphones, adapters, bottles, magazine and anything else. Very useful to organize things in my car. Best gift too!
Liam Nicolas
Sep 20, 2016 12:00:48 AM
durable
Now i can organize my things, quick, easy way to protect our seats as well as storage space. Just clicks and a tug on the strap to make them fir tightly and correctly. These kick mats are waterproof, durable and very useful.
Write Your Own Review