Accessories for Your Vehicle
Features & Highlights
Why you should buy this product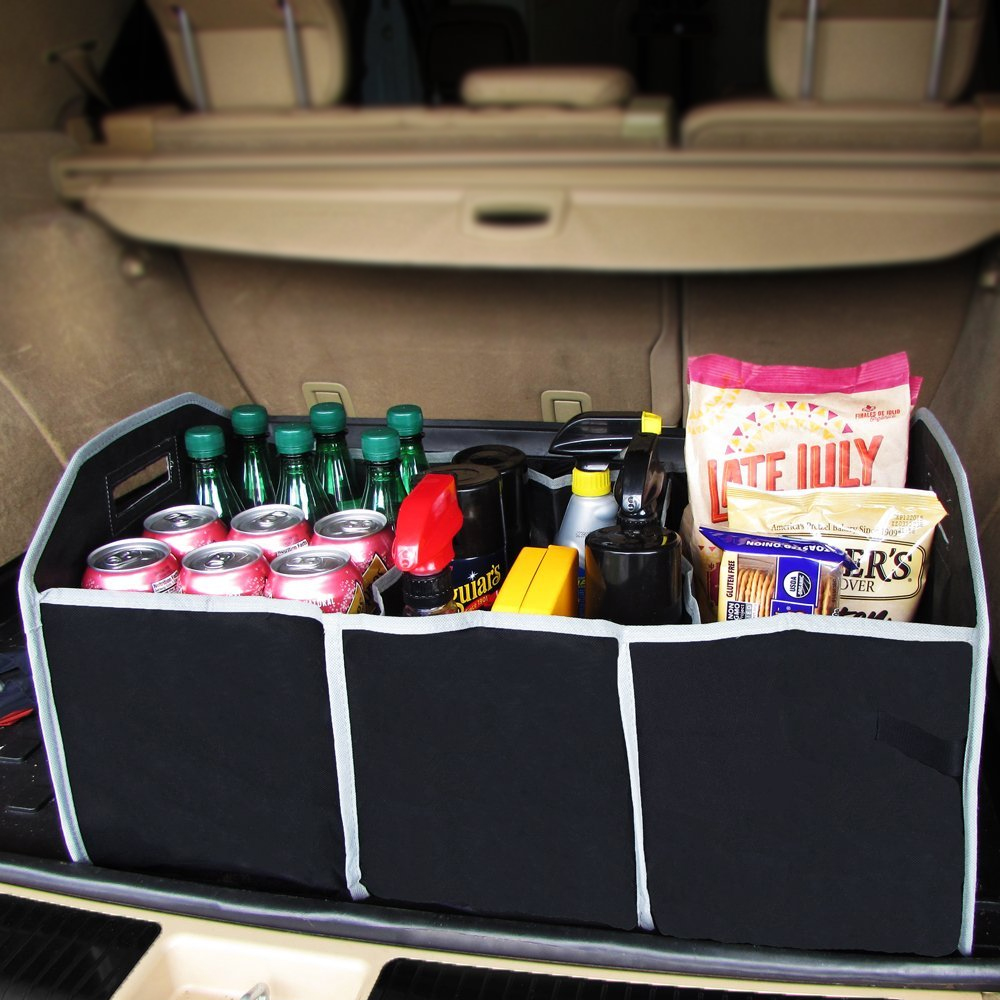 Portable Collapsible Car Trunk Organizer w/ Carrying Handle For Everyday Use & Road Trips! [Black] (20"x 13")
Reclaim your trunk space with this handy folding car organizer. With 3 generously sized compartments you've got plenty of room to store groceries, cleaning supplies, emergency kits, snack, drinks and more! Stands up on its own and folds completely flat for easy storage.
Easy to use. Easy to store!
Holds up to 33lbs!
3 large sections. Mesh pocket located on the outer side.
Collapsible, folds completely flat when not in use.
Ideal for transporting groceries, cleaning supplies, emergency kits, sporting equipment, snacks, drinks, and more!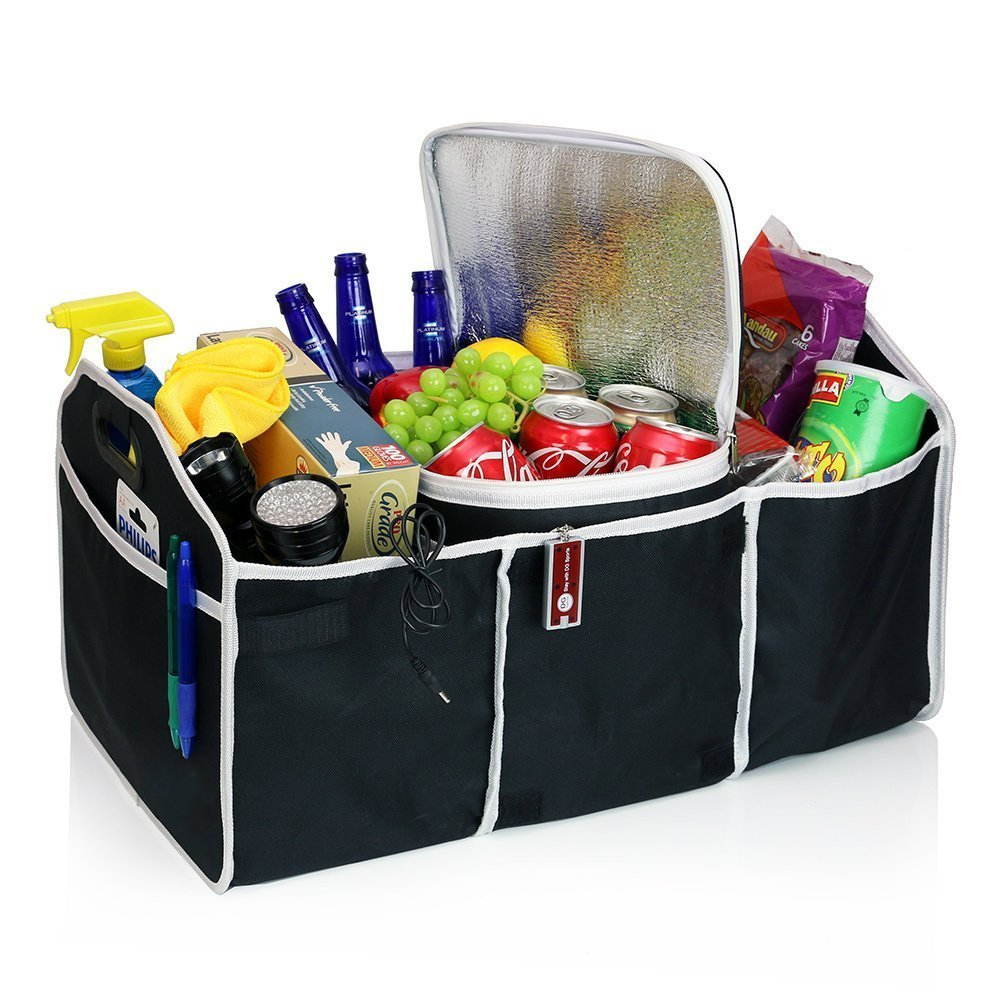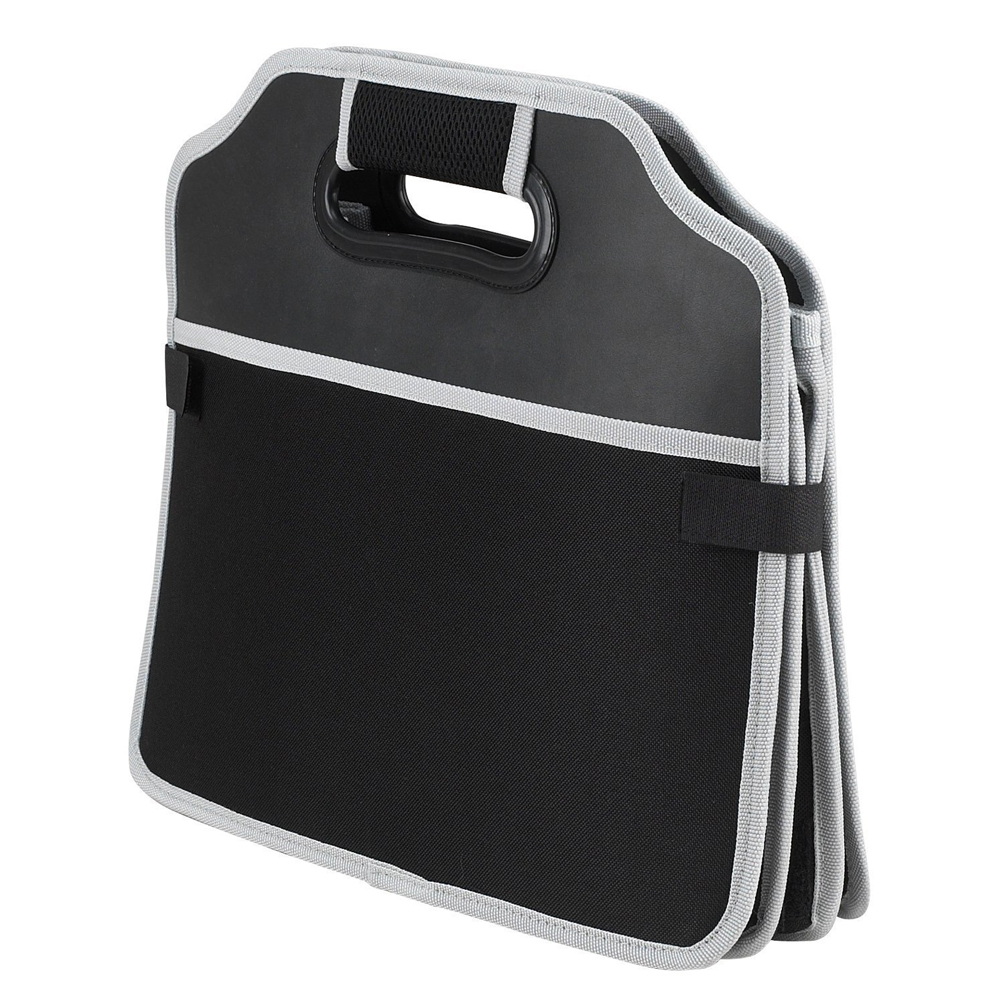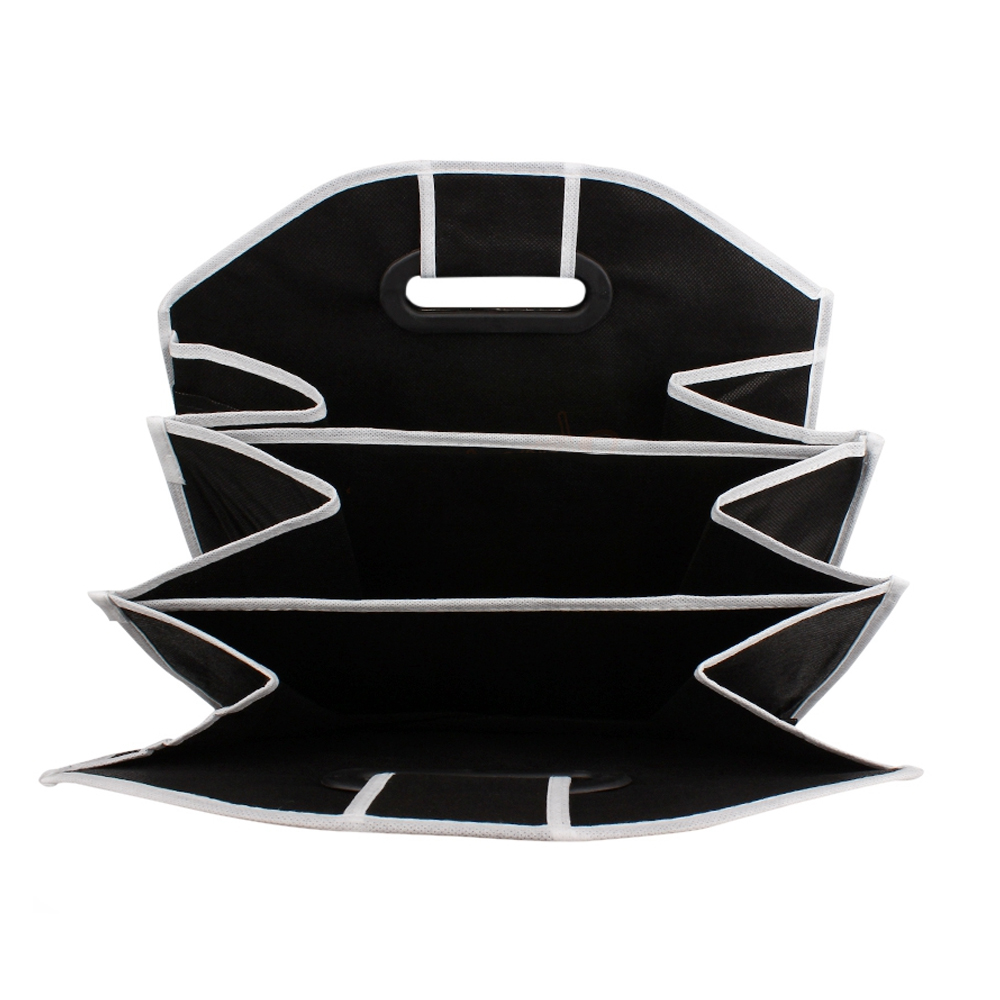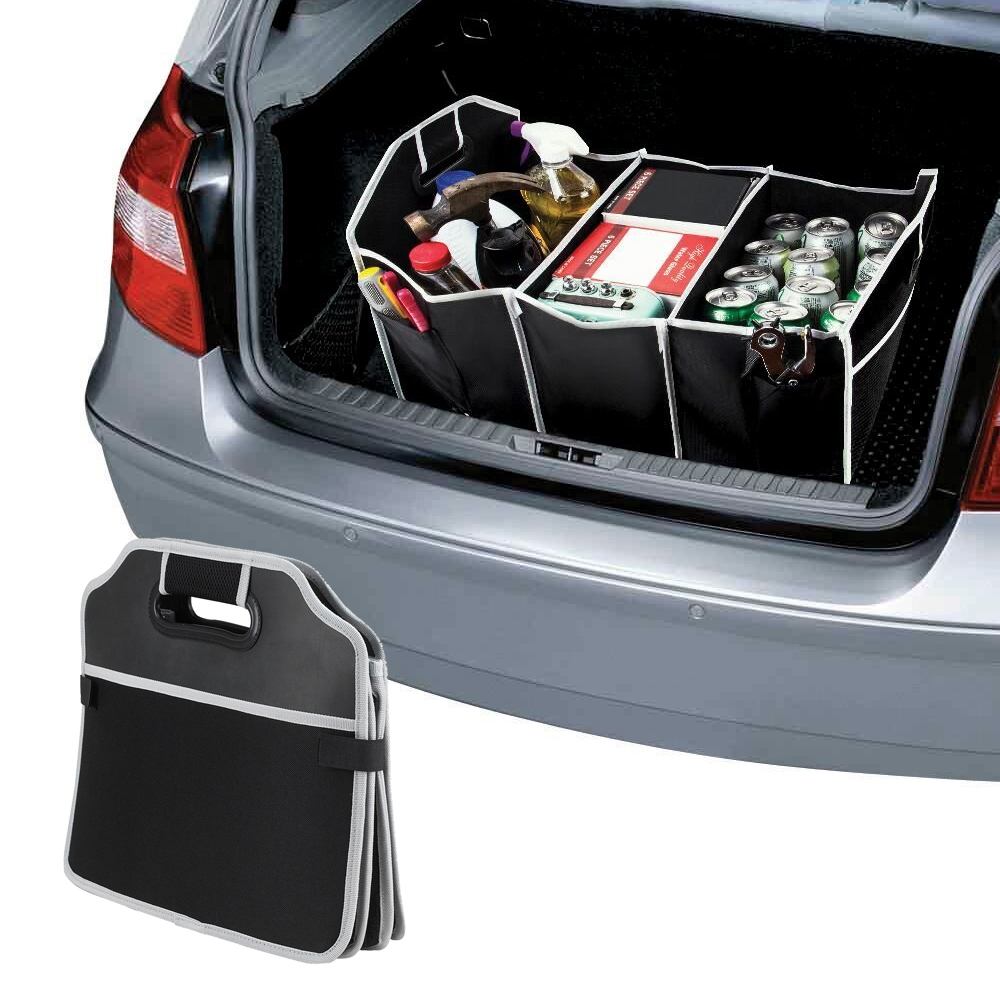 You Might Also Be Interested
Customers Who Viewed This Item Also View
Customer Reviews
Wilson Moore
Jan 24, 2019 4:57:35 PM
very strudy organizer
Pretty cool! It's a snap to fold and pack. Convenient to carry small bags and grocries in the back of my car. Buit in quality, durable, and very sturdy!

Jenny Smith
Dec 16, 2018 11:11:32 PM
doesn't slide either
Was easy to set up and helped organize the things in my trunk very well! It doesn't take up much space surprisingly and still have so much more room in my trunk. Doesn't slide around either.

Kevin Howard
Nov 13, 2018 11:27:40 PM
pretty well buit and qood quality
I absolutely love this organizer! It seems to be pretty well-built, good quality and is large enough to hold lots of things. It keeps the back of the car well organized.

Aubrey Black
Nov 5, 2018 12:24:59 AM
it works perfectly
Works perfectly! I was looking for something to use in the back of my pick up truck to hold groceries/bottles roll around fly everywhere. Thanks! It's keep organized without cluttering my back seat!
Oscar Tuazon
Oct 22, 2018 12:43:46 AM
such a great buy
Such a great buy! This is very well made product and is large enough to hold lots of things. It's deep so grocery bags don't spill out and sturdy enough to keep thing inside under control.
Michael Robertson
Jul 31, 2018 10:09:00 PM
hold all my tools in one spot
Love this organizer! It's huge, awesome, and durable. I got tired of all the work stuff flopping around in the trunk. This organizer takes care of that issue. Enough space, compartments and pockets to hold all my field tools in one spot.
Vanessa Park
Dec 14, 2017 4:47:02 PM
lots of space and pockets to hold
Lots of space and pockets to hold everything I need. I love the versatility in how the compartment can be arranged in the back seat. It is compact, lightweight, cute, affordable, good material, etc.
Edward butler
Oct 27, 2016 10:43:47 PM
very useful
Awesome idea of having a cooler box for groceries, collapsible and easy to store. Well worth the money and very fast delivery. Happy with my purchased very useful!

Write Your Own Review