Features & Highlights
Why you should buy this product
Protect your screen and your privacy with the Blackberry Bold 9000 Privacy Screen Protector! Ever wonder how to keep prying eyes away, then check out the Blackberry Bold 9000 Privacy Screen Protector. Its got everything you need to keep your portable device in-style and at the same time, it screens your phone from random people from checking out whatever it is you are doing. So rest at ease knowing that the next time you're looking at stocks, facebook, emails, and bank accounts that no one is minding your business! Blackberry Bold Privacy Screen Protector features Intelligent Design - Its purpose, is to block out the elements, protect against scratches, scrapes, and abrasions that harm your device's face Easy - installation is a cinch: simply wipe the surface of fingerprints, dust, and scratches using the provided micro-fiber cloth, then apply the simple-to-stick screen protector 2-Dimensional PrivacyFrom the Left Side and the Right side angles you will keep the privacy of what is on your lcd screen from strangers and curious eyes Reinforcement - this screen protector is crafted with the concept of "bold-ability", which is why with added ions to strengthen its material's bonds, you have one heck of a force field guarding that device's surface. Best part of it? Even if the protector does get scratched, no one can tell Thickness - double the thickness equals double the protection which is precisely what the Universal Privacy Screen has done Integrations - the screen protector is specifically cut to fit Blackberry Bold 9000 **Case may not fit with privacy screen protector **Phone or Device, if pictured; is NOT INCLUDED, this is an accessory compatible with your device Package includes 1 x Pre-cut Full Face Privacy Screen Protector 1 x Micro-fiber cloth Installation Video Blackberry Bold Privacy Screen Protector


You Might Also Be Interested
Customers Who Viewed This Item Also View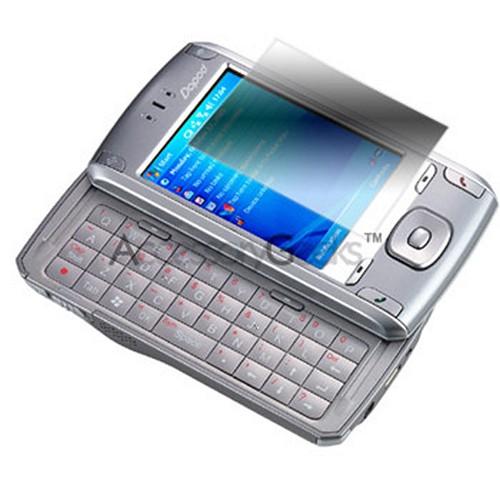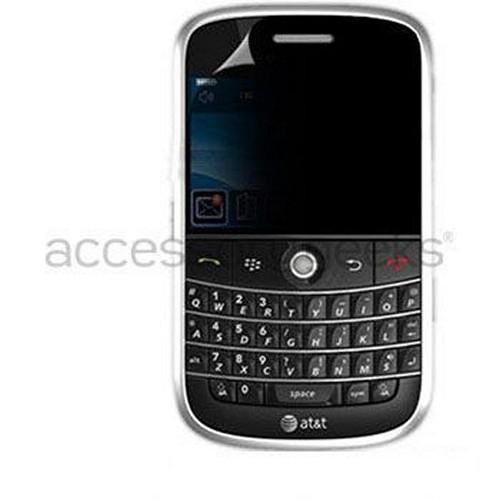 Customer Reviews
Maegan
May 29, 2010 8:07:09 AM
Sweeeeet!

Pros:
- totally works
- great protection.

Cons:
- Doesn't come with a card to make applying it to the screen easier. Very difficult to apply it without getting air bubbles.
Jorge
May 5, 2010 4:40:06 PM
Good Quality Screen Protector but not meant for BB Bold 9700
The screen protector seems to be of very good quality. I unfortunately needed a screen protector for the Blackberry Bold 9700 and didn't realize that there was a difference until I tried to put the screen protector on and it did not fit. I spoke to customer care and they told me there was nothing they could do, that I had to reorder the right screen protector. I guess it was my fault I should have done my research before making the purchase. All in all the screen protector seem to be made of a hard protective plastic and the screen appears black when seen from an angle.
john nguyen
Nov 27, 2009 2:39:55 AM
Bold 9000 Privacy Screen Protector
Awesome... Fast Shipping!
William Wai-Tak
Oct 8, 2009 5:00:00 PM
Blackberry Bold - Privacy Screen Protector
This is an excellent product. I feel more comfortable now to be reviewing my email, personal online statement, and texting without worrying people next to me viewing my bb.

Pros:
It is an exact fit to the screen and not like other screen protect as accessorygeeks noted. An excellent product. It is also easy to apply.

Cons:
N/A
Sui Ho
Jul 16, 2009 5:00:00 PM
good screen protector
great cell phone screen protector for my blackberry bold
vince
Jul 16, 2009 5:00:00 PM
your privacy guaranteed
great screen protector for the blackberry bold. blocks out all the angles
Write Your Own Review