Accessories for Your Vehicle
Features & Highlights
Why you should buy this product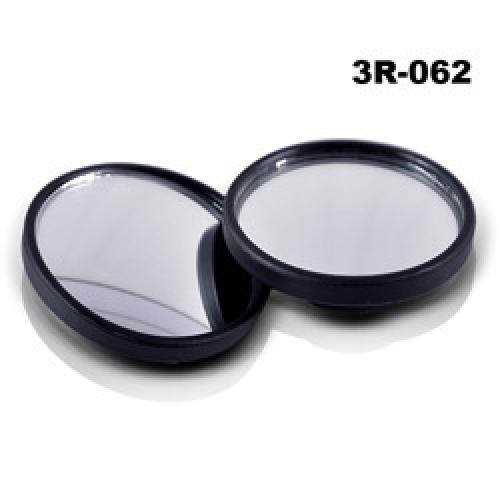 Installation Guide
Designates the appropriate position.
Remove dirt and grease with mild detergent from mirror surface to be installed.
Peel off protective film from bottom of blind spot mirror.
Adjust the angle of sight while sitting on the driver's seat.
Note
Don't use it with other usage than its function.
The adhension of super glue is weaker in the winter, should cause its temperature to be higher when installs.
After it is fixed, wait after 24 hours to get the best effect for attachment.
The distance in the rearview mirror must be nearer than the actual distance.
*Incidents, breakages of malfunctions due to misuse would not be guaranteed, and we're not responsible for it.*
You Might Also Be Interested
Customers Who Viewed This Item Also View
Customer Reviews
John Buckland
Jun 13, 2019 4:46:07 PM
great fit for viewing preference
These blind-spot mirrors are eay to install on your left and right vehicle mirrors. Adhesive tape attaches the mirror to the base unit. It allows to swivel the mirror to fit your viewing preference. Great!
Arvin Miller
Dec 18, 2018 12:47:51 AM
very helpful
I installed these mirrors on the inner side of my side mirrors to help to see objects too close to the sides on the rig while off road. As well as help backing into tight parking spots in the parking lot.
Steve King
Nov 1, 2017 5:22:01 PM
great product
Great product! These small blind spot mirror are definitely a useful item to have, very clear, functional and no worry about the reflection of being blurred.
Write Your Own Review