Office Products & Supplies
Features & Highlights
Why you should buy this product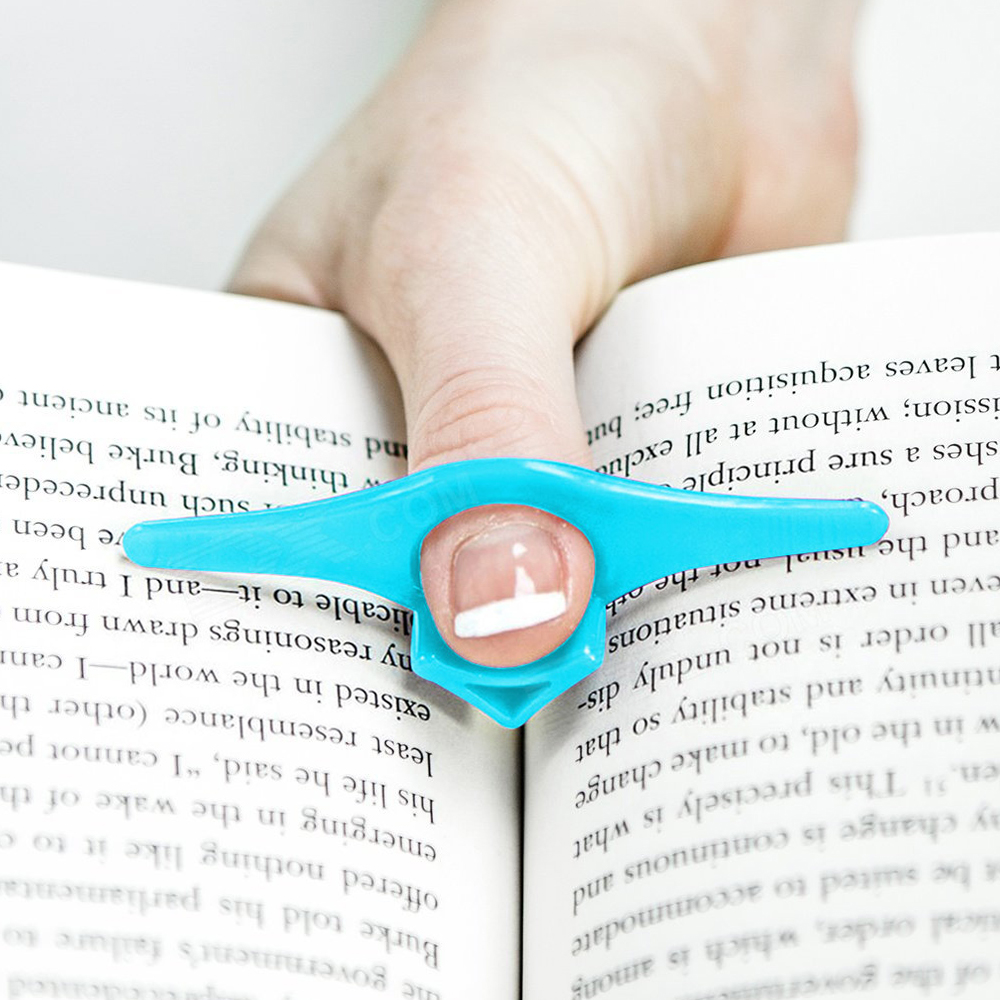 If you like to read, you must get this thumb book page holder! Simply put it on your thumb and pick up a book. The two wings will hold the pages open more easily than if you just used your hand, making reading more comfortable. Ideal for reading in bed, in the bath or at the beach. Since it allows you to read with one hand, it's great for commuters, especially if you have to read standing up. When you are finished reading, place it in the top of the book as a bookmark.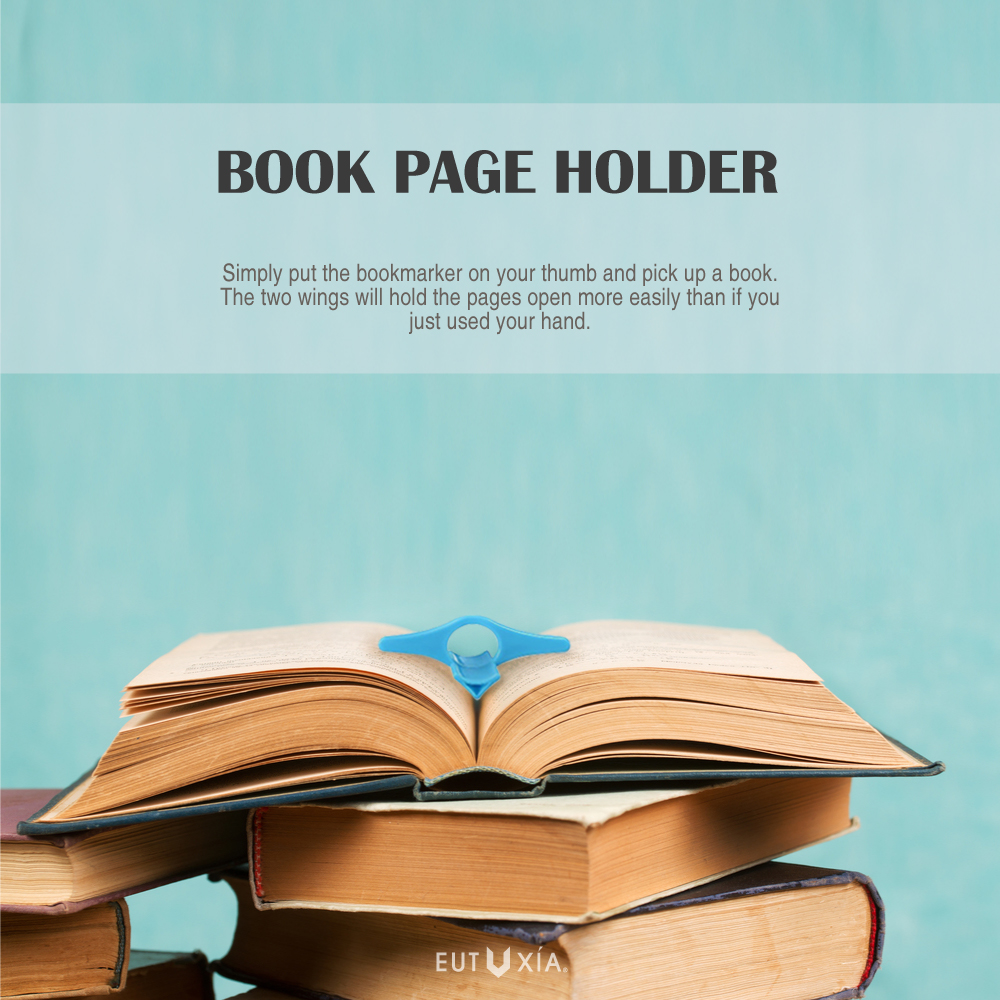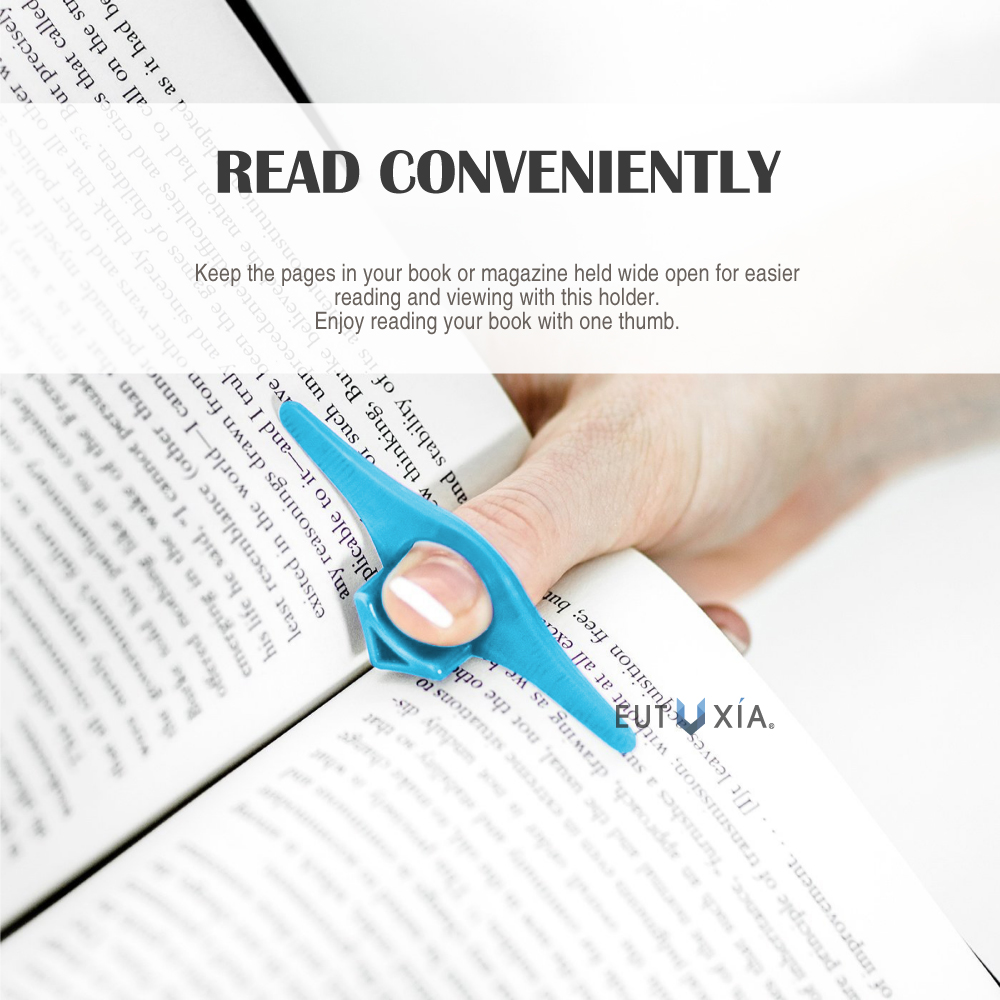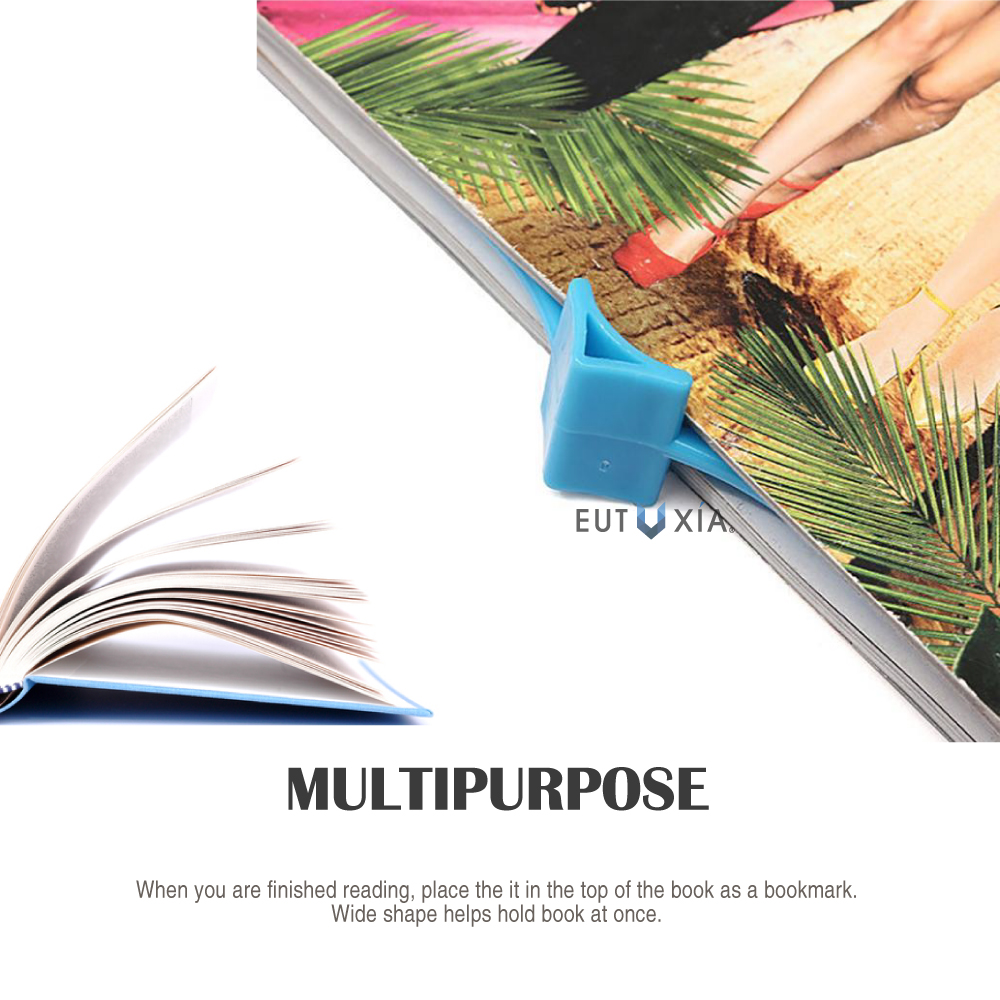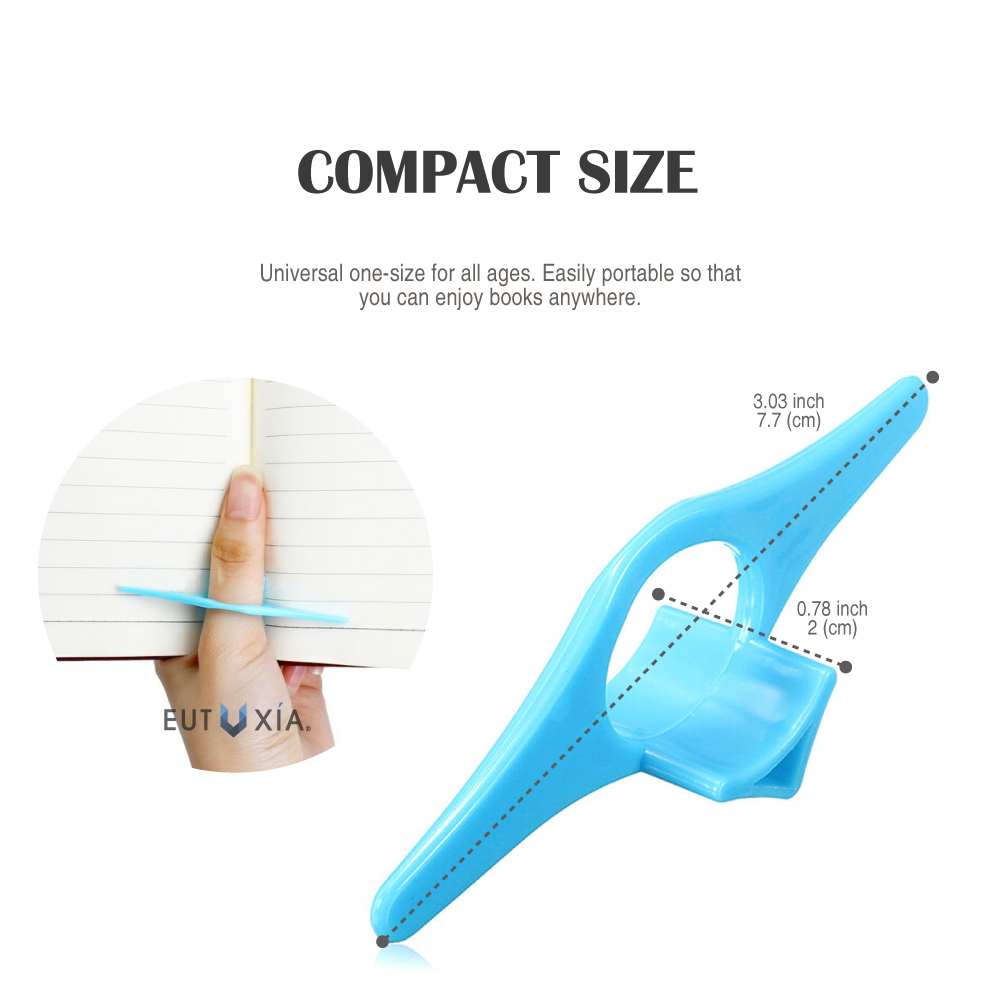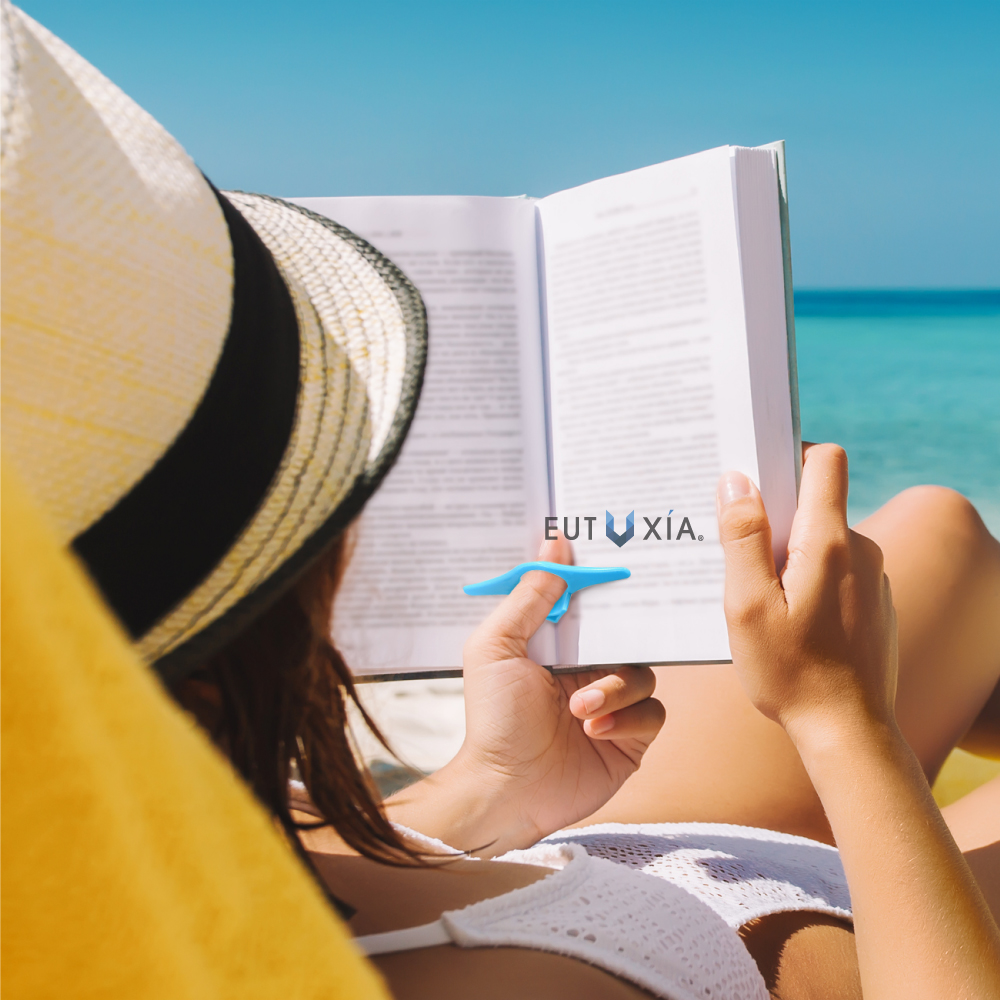 - Color:BLUE
You Might Also Be Interested
Customers Who Viewed This Item Also View
Customer Reviews
Jane Reeves
Nov 5, 2018 11:34:39 PM
favortie all the time!
One of my favorite all-time purchases! Very nice quality, it makes reading more enjoyable and feels comfortable. A perfect gift for my bookish friend who likes to read in bed.

Andrea Hopkins
Oct 4, 2018 12:29:33 AM
easy to use
I really like these! They make it so much easier for me to read a book, especially given the fact that I have tiny hands. Easy to use and is actually as beneficial as described.
Nelson Douglas
Jul 13, 2018 12:29:45 AM
great product
Great idea! This is well made, sturdy, and make it so much easier to hold a book open without getting hand fatigue! Great product!
Jonathan Ellisons
Jul 9, 2018 6:57:16 PM
really rich looking yet very reasonable priced
Absolutely beautiful item. The design and idea is so simple but what a perfect thing. I got them for gifts for readers and will likely get one for my self eventually. Really rich looking yet very reasonable priced.
Alice Garney
Jun 27, 2018 6:06:30 PM
great gift for family and friends
Being an avid reader who lives on the windy area, this book weight was just what I needed. I can now read out on the deck and know my book will stay open while the bay breezes blow. Also great gift for family & friends.
Olivia Buckland
Jan 31, 2018 8:01:44 PM
a clever idea
What a clever idea! This is comfortable & holds hardcover books with ease. I can hold my coffee mug and read. Wonderful gift for anyone who enjoys reading. Totally worth it!
Write Your Own Review