Features & Highlights
Why you should buy this product
Does your pet shed a lot during the shedding season? Do you have fur all over your floor? Let's put an end to those situations with Eutuxia's grooming glove or brush! They're very simple to operate and will help groom your lovely pets while you pet or bathe them. Keep your pet's coat looking healthy and shiny with these handy items. Your pets will love being brushed as they're also being massaged and petted. Grooming glove or brush have tips that will hold the shedding fur while you groom them so it doesn't get all over the floor. You no longer have to sweep the floor after a deshedding session. It's a good practice to brush or groom your pet everyday to prevent a lot of shedding during the shedding season. It will work for any fur types: long, short, or curly. The tips are not painful at all and do not hurt your pet's skin so it's safe to use. Give your dog or cat some love with these grooming glove or brush. They'll love you forever!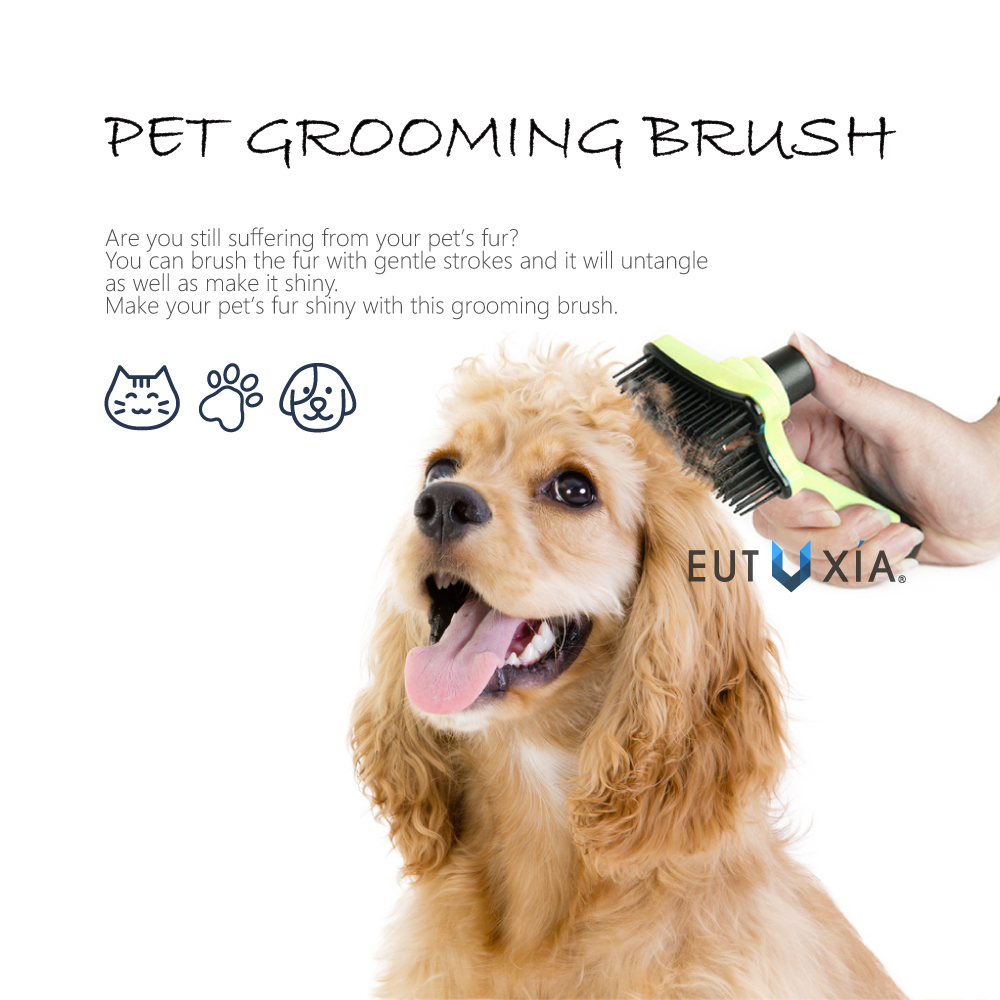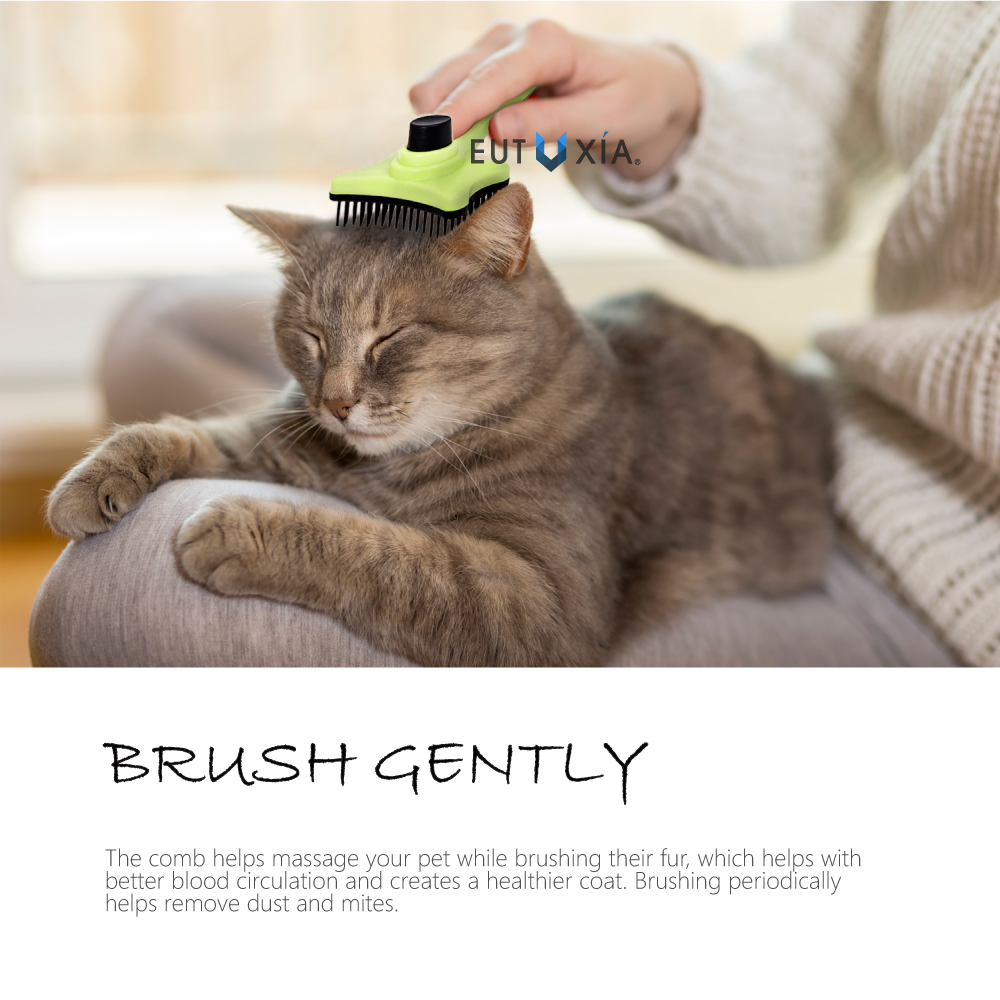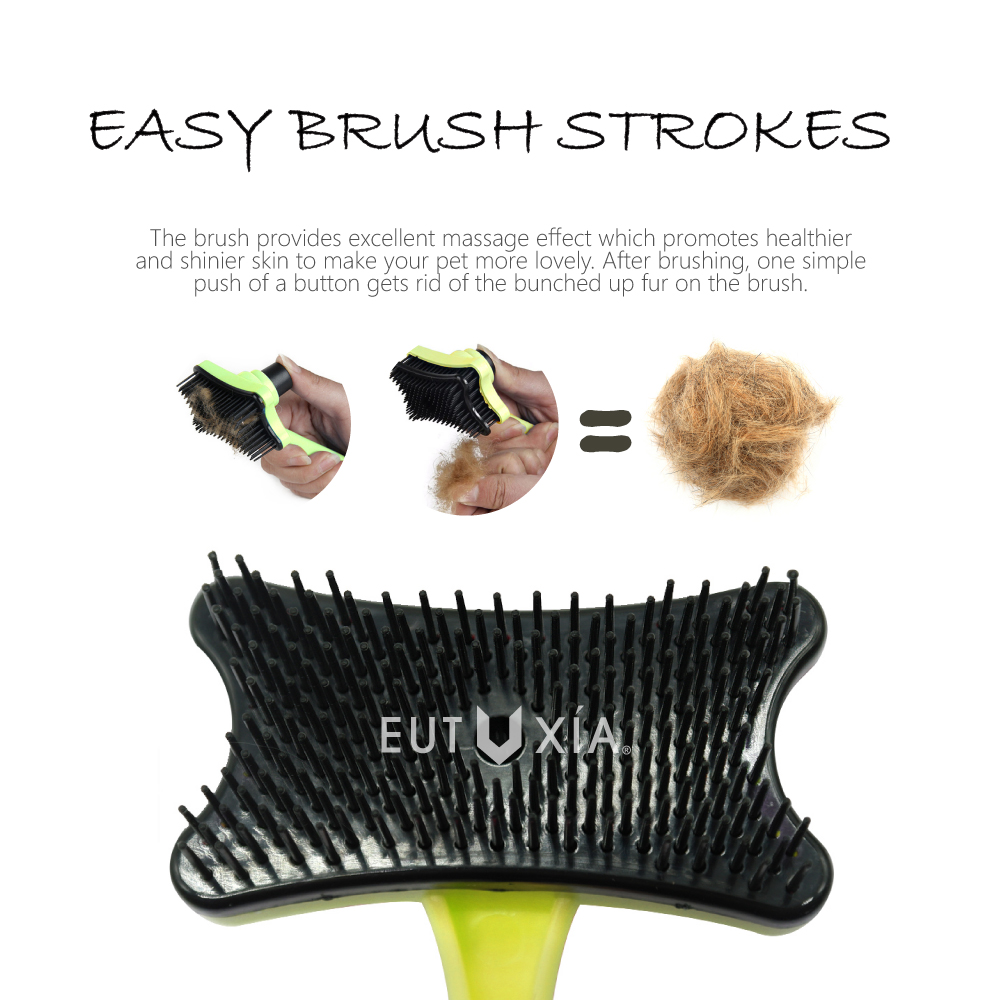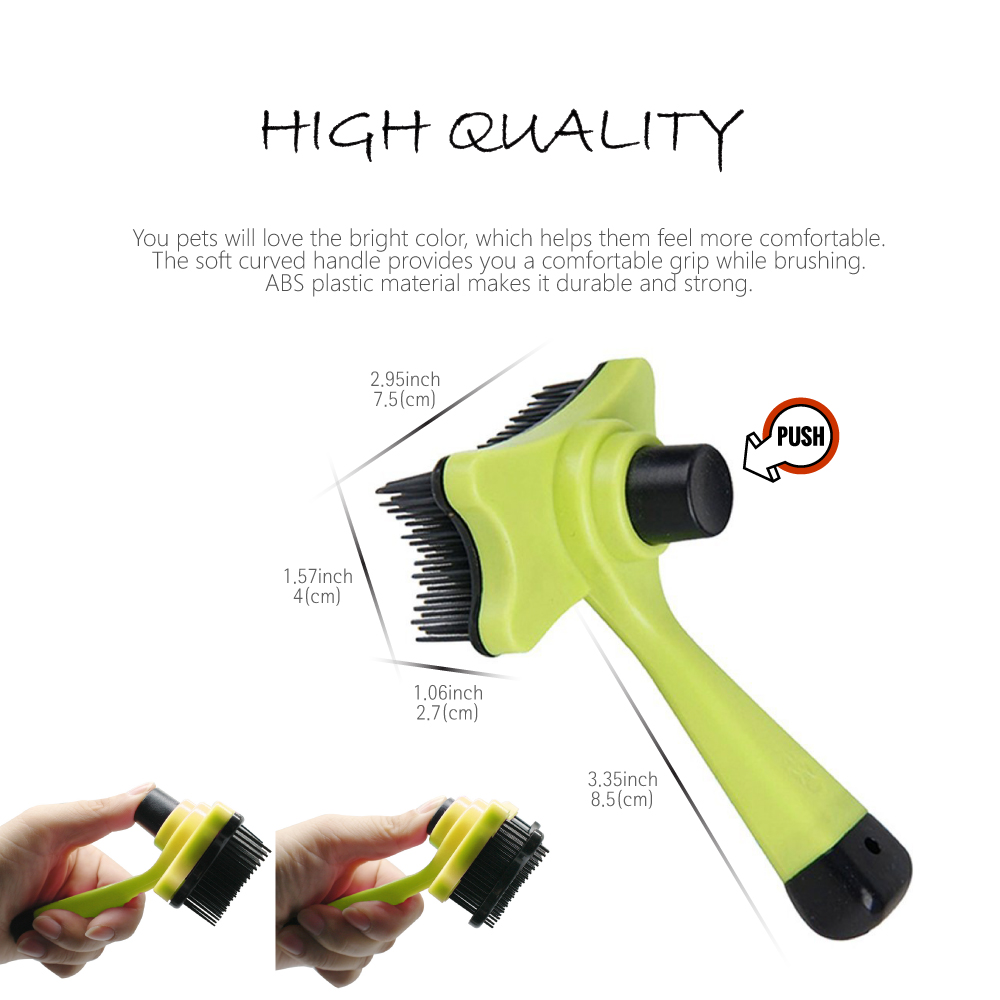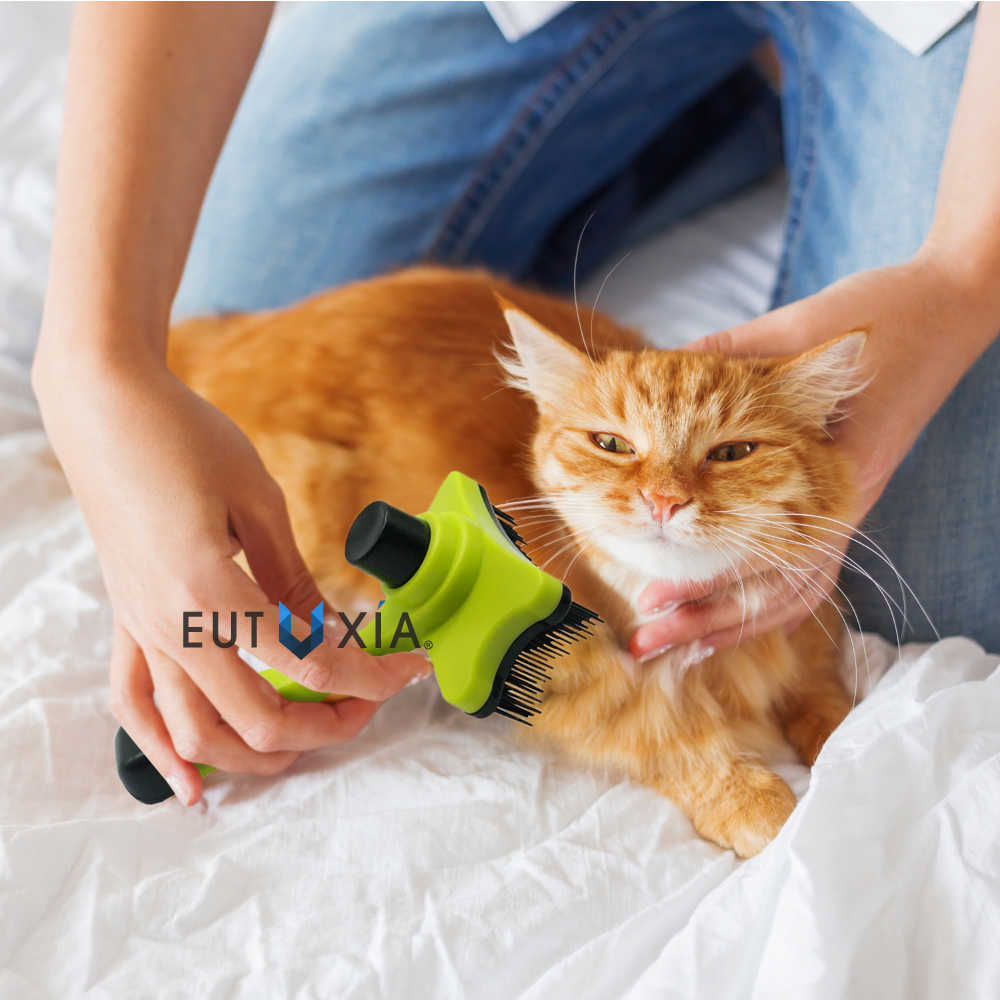 - Color:GREEN
You Might Also Be Interested
Customers Who Viewed This Item Also View
Customer Reviews
Lauren Park
Apr 10, 2019 10:20:01 PM
eaily remove hair
Great hair remover without having to fight to get the hair out of the brush, just push the button and it just fall out. It leaves the hair to easily remove. Thanks, Geeks!
Angie Moore
Feb 4, 2019 3:45:26 PM
we used this everyday
Used this on my domestic medium hair cat and she loves it! So, we use this brush everyday and it helps tremendously! It does a good job of getting rid of excess shedding. Thanks!
Jenny Miller
Dec 12, 2018 7:34:19 PM
absolutely worth buying
I love this brush! My dog sleeps while I brush him. I have arthritis and the handle is easy to grab. Easy to clean just push the button and is clean! Absolutely worth buying!
Jasmine Smith
Nov 14, 2018 9:28:29 PM
absolutely worth it
Finally, a brush that actually gets my dog's hair up! I'm able to get the loose hairs off before they get everywhere else in my house. Absolutely worth it!
Annie Murray
Nov 5, 2018 8:30:21 PM
seems very sturdy
It seems very sturdy, well built, and so efficient that I can even brush our dogs without flying hair all over. It's inexpensive and totally worth any amount of money.
Melissa Lambert
Oct 23, 2018 6:27:26 PM
happy dog
It feels very sturdy and I love the button on top that allows releasing the hair. My pet sat so well while I brushed him and enjoyed it the whole time. He loved his brush out and is one happy dog! Thanks!
Michael Miller
Oct 12, 2018 12:24:06 AM
its work for you
My dog sleeps while I brush him. I have Arthritis and the handle is easy to grab. Easy to clean, just push the button and its work for you. Definitely would recommend to all dog lovers!
Peter Lacson
Oct 8, 2018 1:40:29 AM
my pet loved it
My pet loved it and didn't hurt her like other brushes I've used. Very easy to clean with the push button and seems sturdy. Best dog brush ever!
Sebastian Mclean
Jul 22, 2018 7:48:24 PM
high quality material
High quality material, really nice brush and it works beautifully! I really like the easy aspect as well, just a button press to remove the hair. Awesome!
Write Your Own Review