Features & Highlights
Why you should buy this product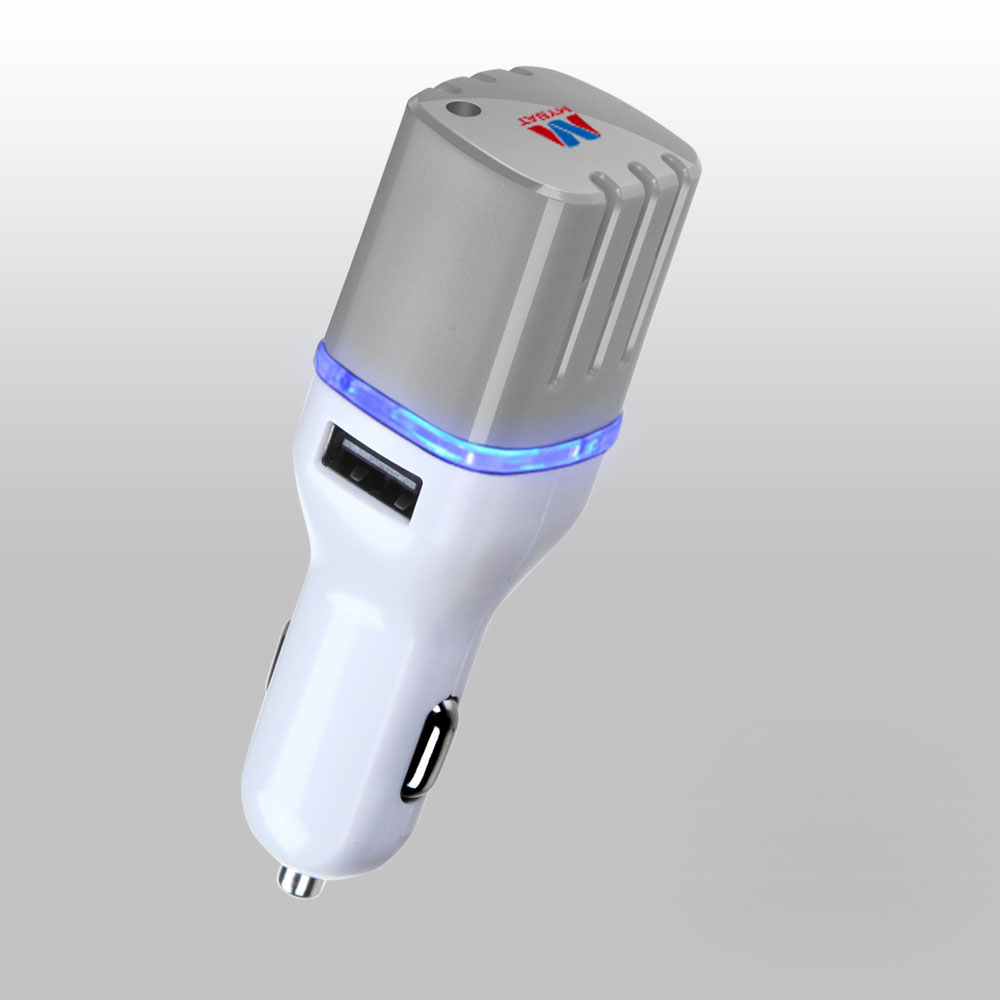 Universal Car Charger w/ Air Purifier(w/ Dual USB output)(3.1A) [White/ Gray]
Don't get caught with a uncharged battery! This incredible Car Charger with Air Purifier is built to conveniently and freshly travel with you. Plug the this car charger into the cigarette lighter socket. The blue LED will light up, indicating the car charger and air purifier has power and is connected properly. Even when you forgot to charge your phone/ device just leave this adapter plugged in your car and have a data cable handy so you never go without power. It is conveniently made for you to charge while you are on the road, and the 3.1A output is enough to charge your tablet!
Generates anion (negative ion) which purifies the air within the car, keeping it fresh and clean. Inhibits bacterial growth by eliminating smoke/pet odors and detoxifies the air of harmful pollutions. Rapidly clears the air which relieves fatigue driving and prevents the spread of viruses. Dual USB ports allow you to charge multiple wireless devices at the same time. Built-in LED light indicates power status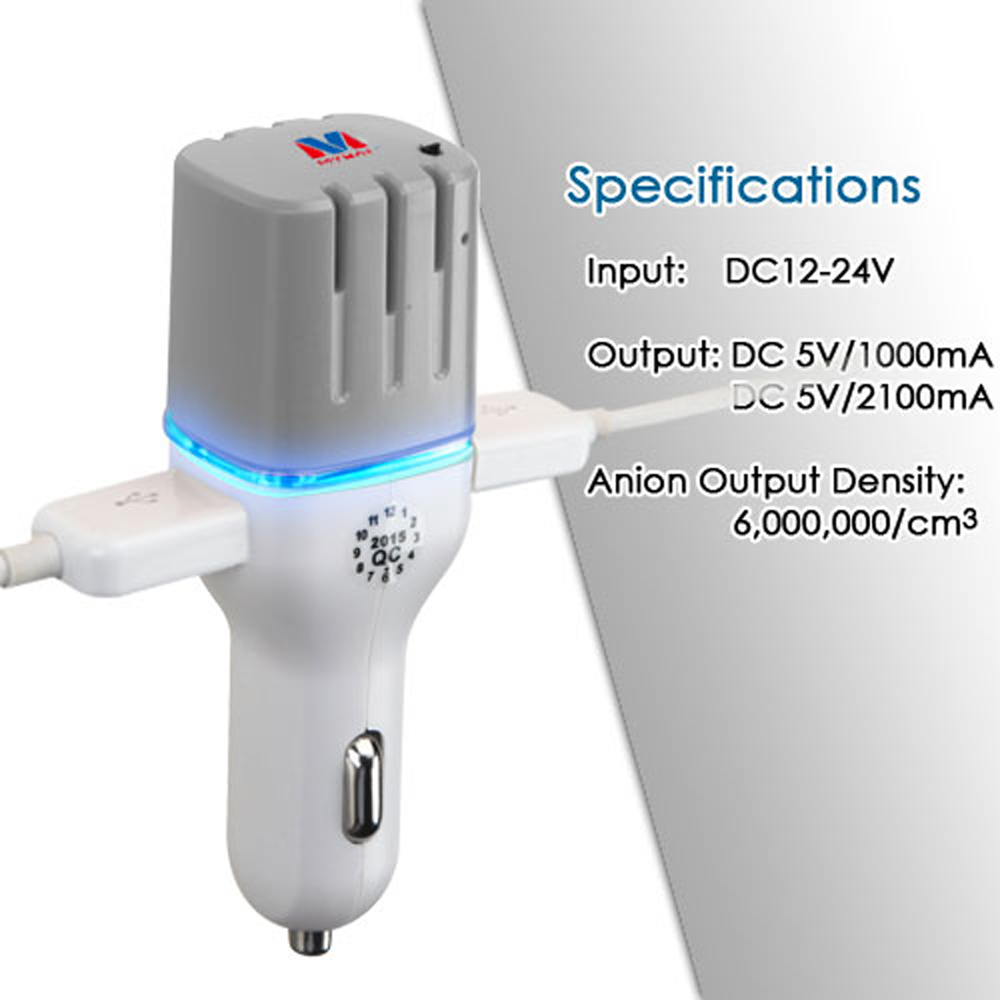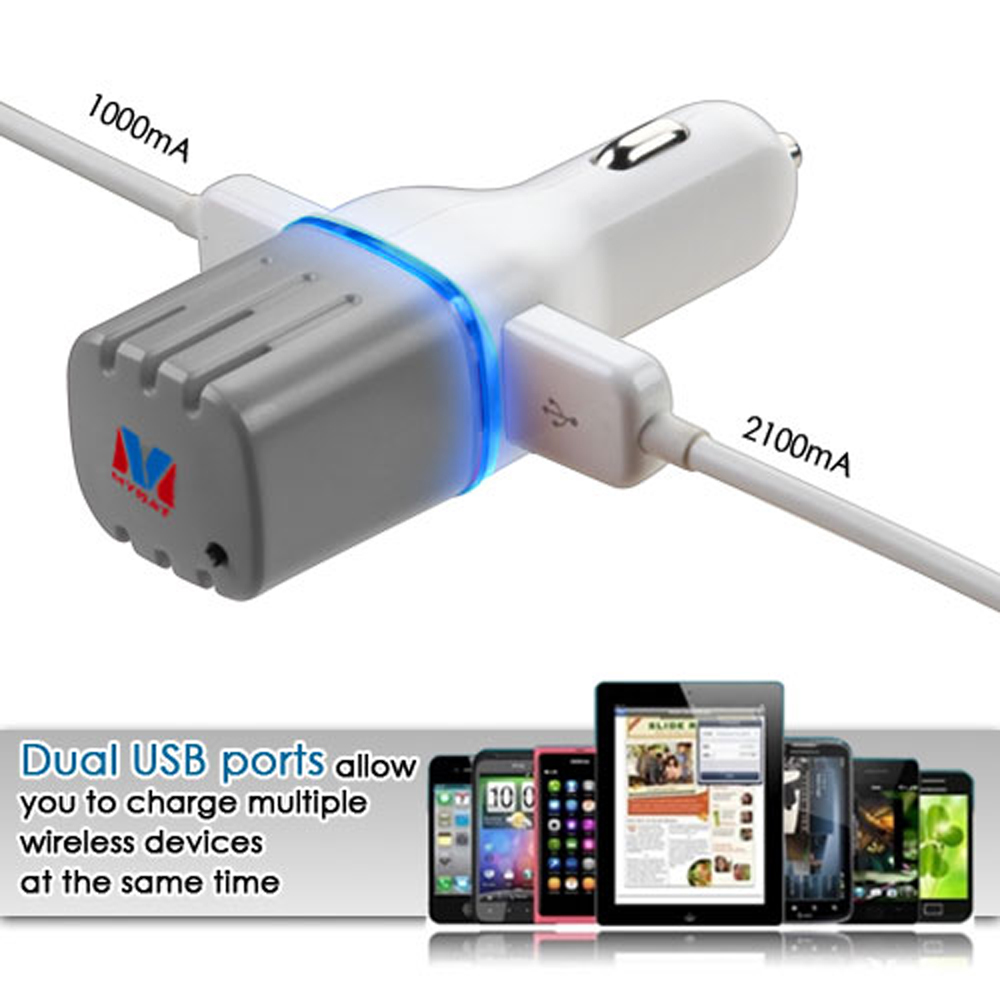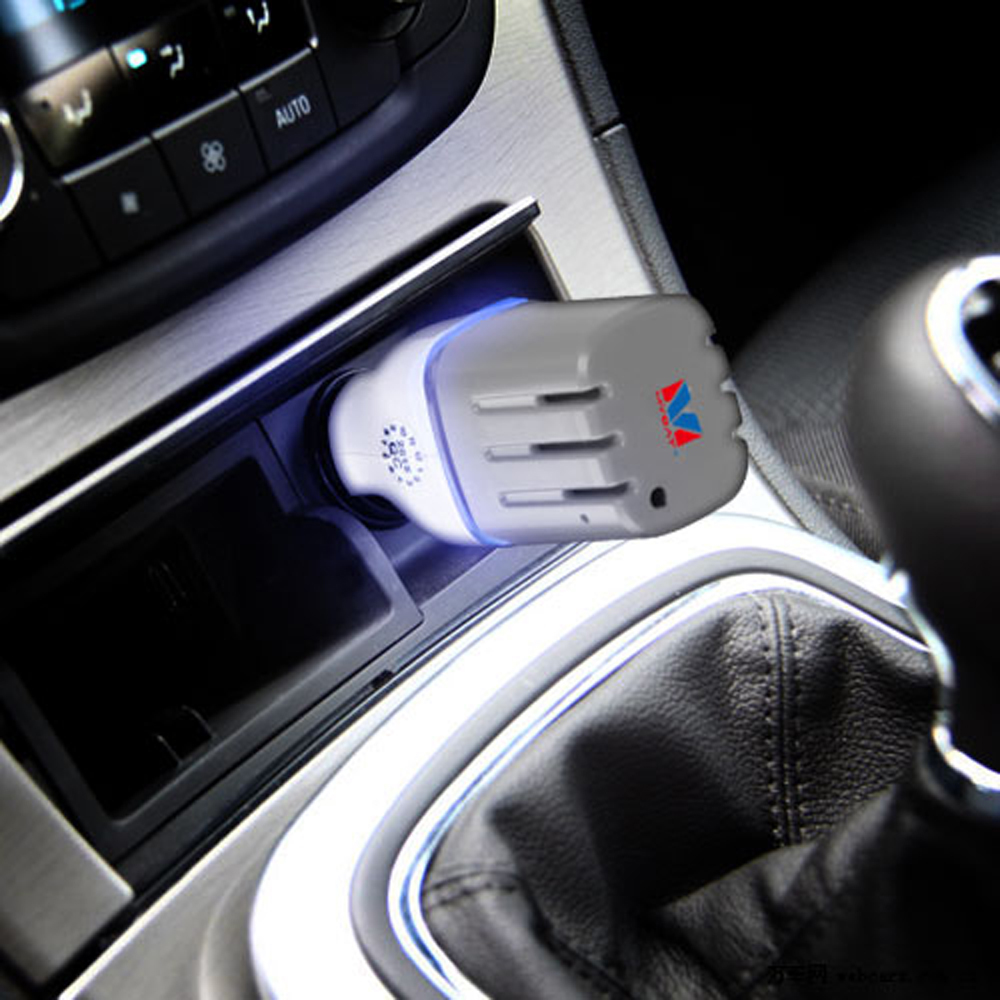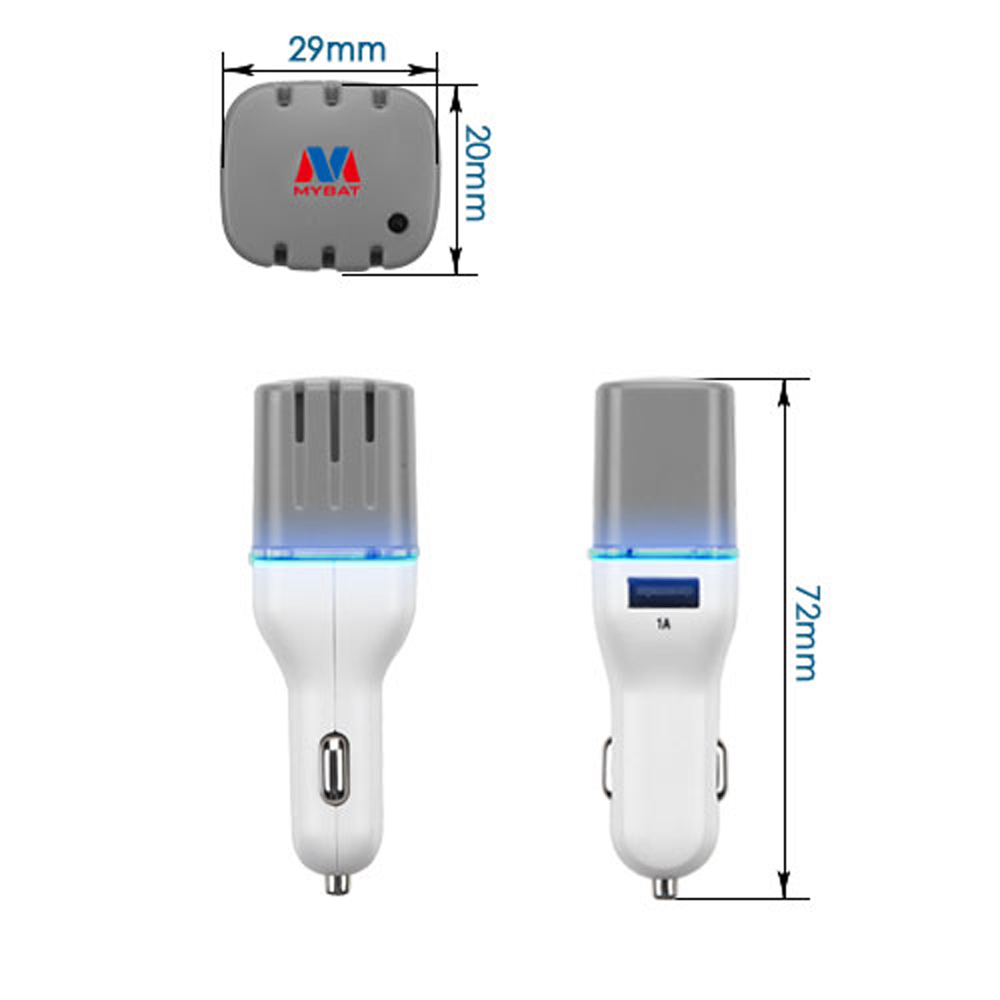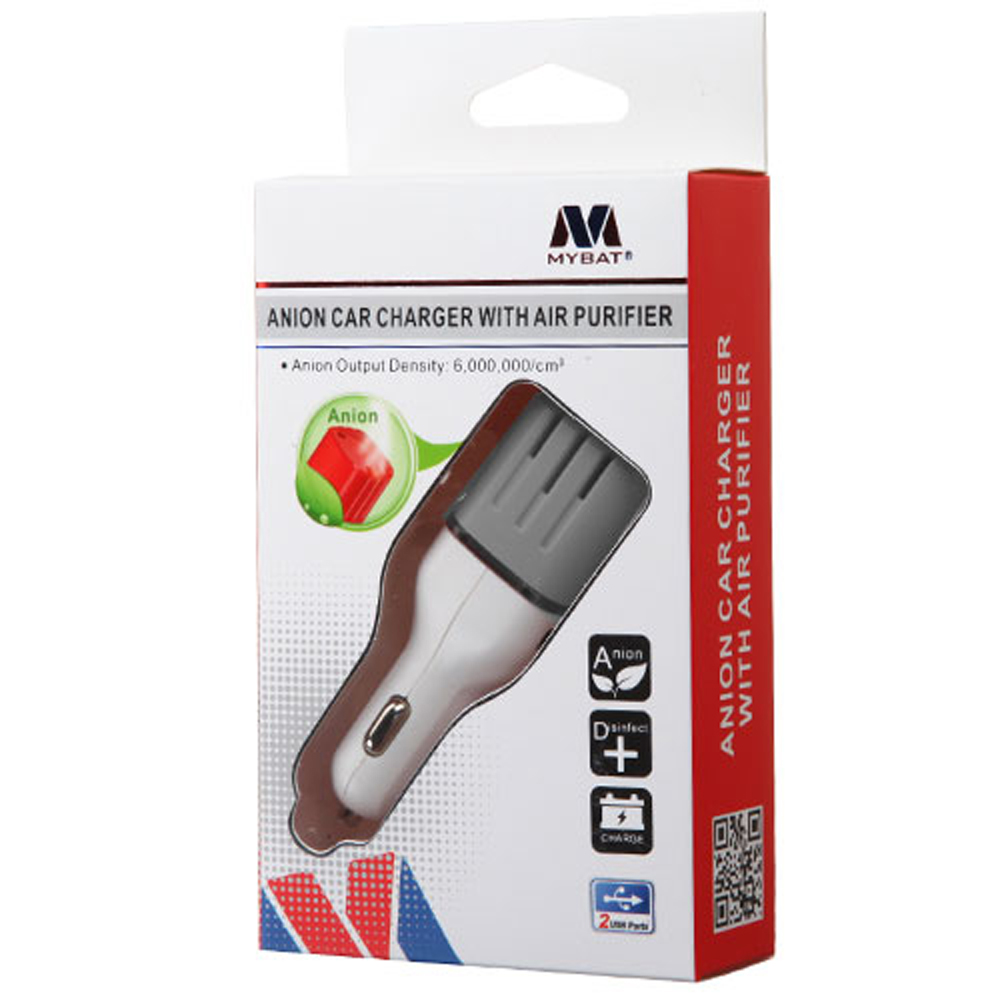 You Might Also Be Interested
Customers Who Viewed This Item Also View
Customer Reviews
Anne Smith
Oct 31, 2018 11:37:14 PM
very impressed with this product
I like that this device is small and can remove smells as well as purify the air in my car. All of this without any overwhelming scents. Plus I can charge my phone fast!

Write Your Own Review