Accessories for Your Vehicle
Features & Highlights
Why you should buy this product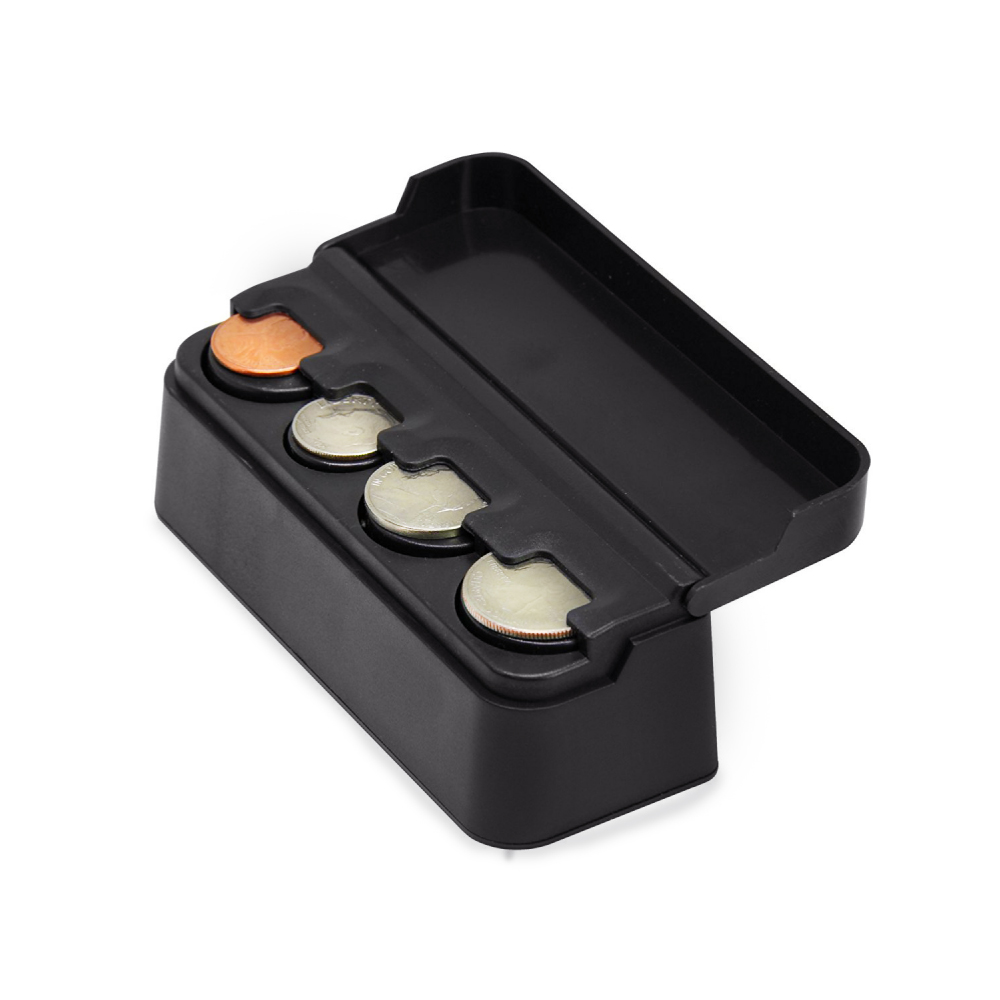 RED SHIELD Black Car Interior Plastic Coin Case Storage Box Holder Container Organizer
This car coin holder stores loose change in customized slots for pennies, nickels, dimes and quarters.
Compact design fits anywhere. Perfect for tollways and parking meters.
Features:
- Holds your loose change in an organized manner
- Special design for coins storing and taking easily
- Coin holder can be installed via magnetic or hook and loop tape keeping it secure while driving
- Keep dust and moisture away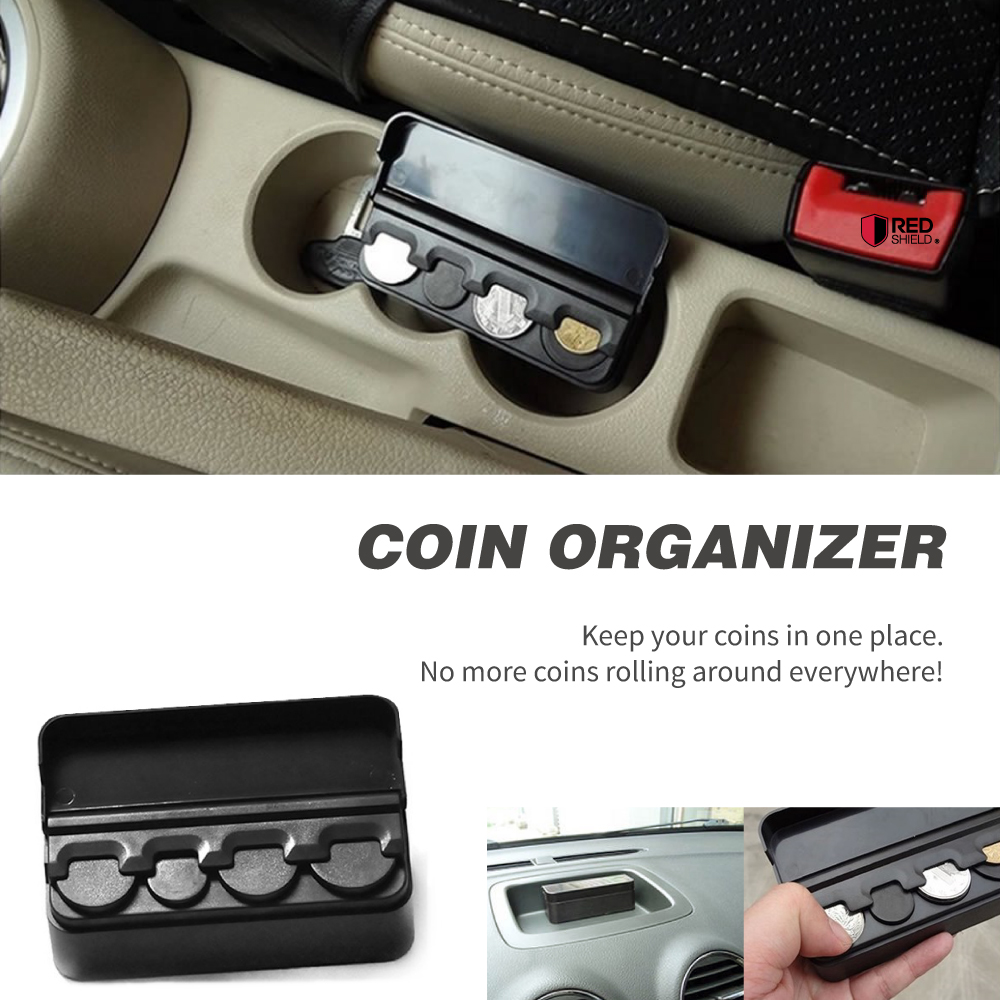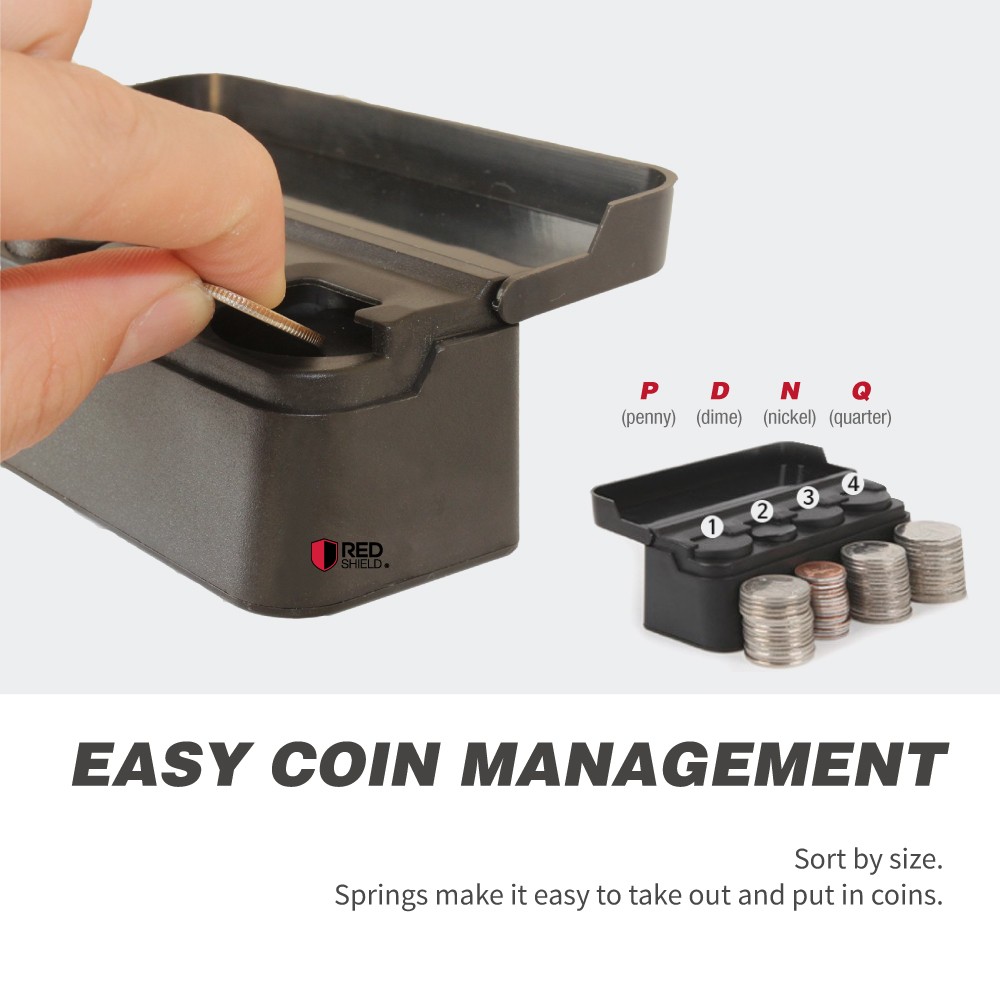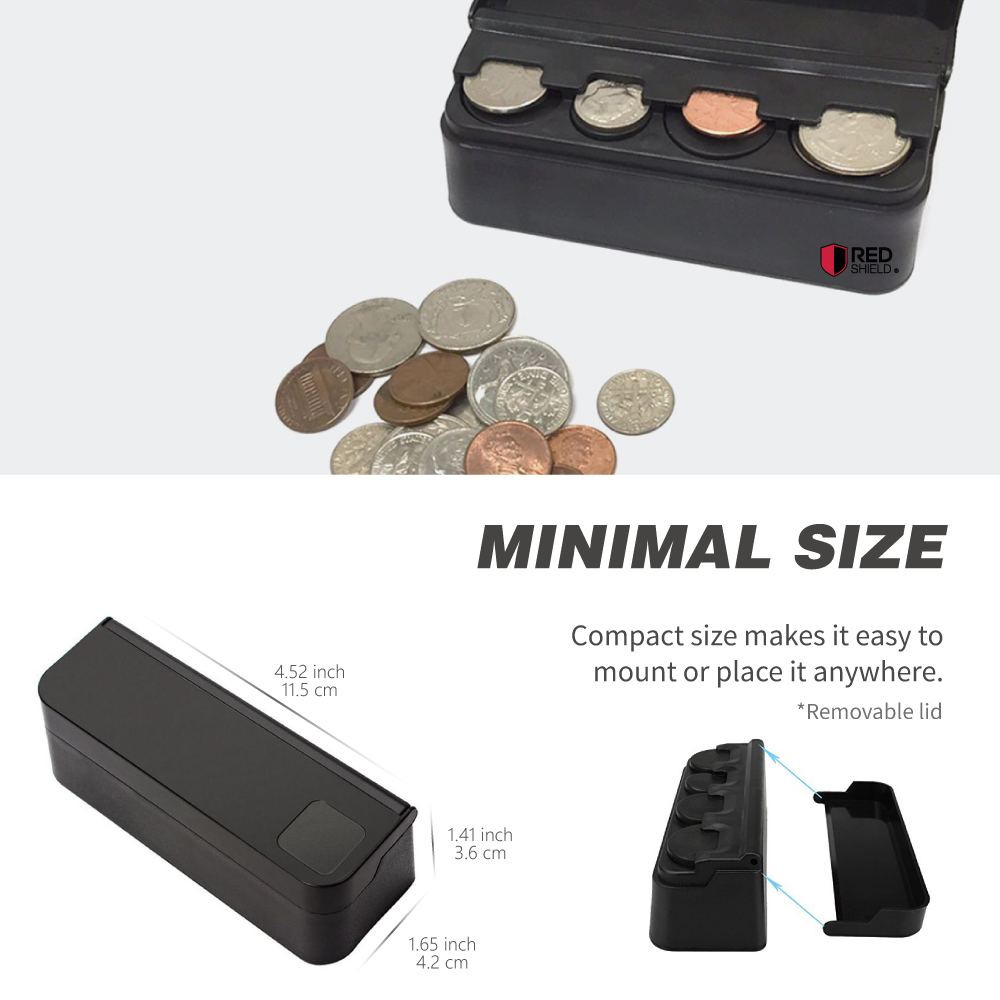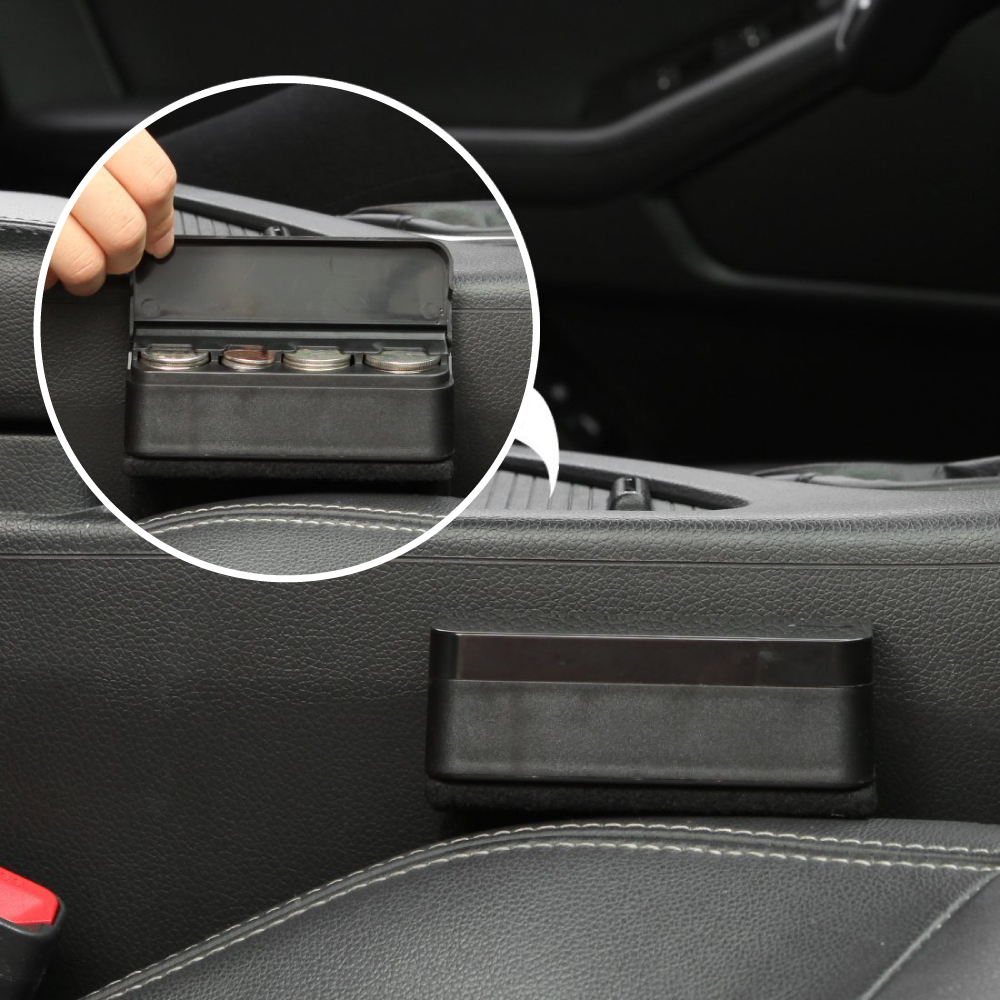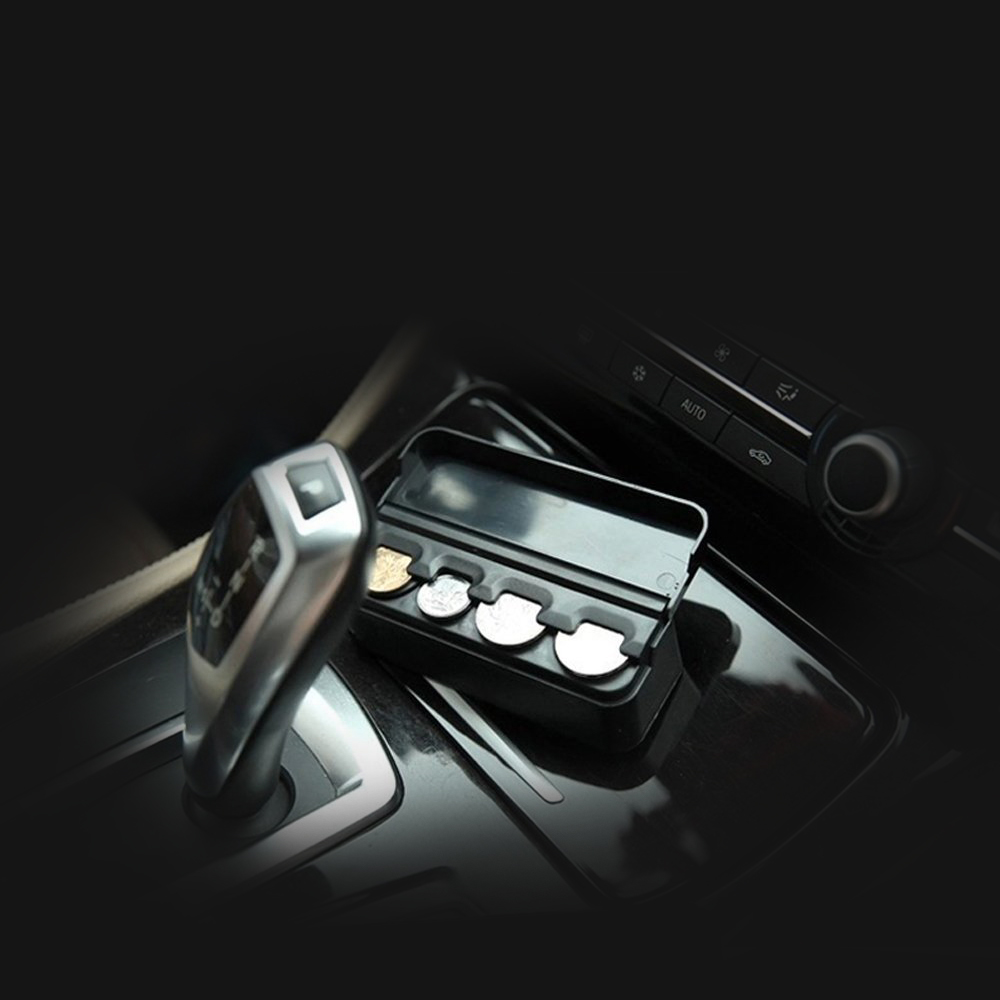 You Might Also Be Interested
Customers Who Viewed This Item Also View
Customer Reviews
Yvonne Miller
Dec 27, 2017 12:18:50 AM
very easy to slide out coins
Very easy to slide out coins, compact and pretty. It was quick and easy access to change while driving.
Andrea Miller
Dec 14, 2017 5:00:36 PM
excellent quality
Exactly what I was looking for. It holds coin and I really like the cover that the coins aren't visible inside my truck. Excellent quality for a very reasonable price!

Tracey Colins
Dec 4, 2017 10:23:56 PM
works just fine
Works just fine for American coins. I like this! It will stop all those coins jiggling around in the beverage holder.
Abraham Park
Nov 30, 2017 5:02:50 PM
works great
Works great, holds pennies, nickels, dimes and quarters. Using this in my vehicle to hold loose change. Best thing is not hearing coins jingle!
Melanie Berry
Nov 29, 2017 10:56:00 PM
nice for the price
Very useful, really convenient, fits in the car nicely and I keep my change in this then place it in my glove box. Nice for the price!
Lilian Anderson
Nov 9, 2017 5:34:07 PM
works just fine
Works just fine for American coins. Neat, organized and in the glove compartment just like the way I like it!
Bella Hamilton
Sep 7, 2017 6:37:23 PM
great product
What a great product and an outstanding purpose. I keep these coin holder in the console of my ruck so that I have change ready for the drive thru mainly. Easily accessible. Very satisfied!
Simon
Sep 12, 2016 4:42:17 AM
great
My new car doesn't have a coin holder is just what I was looking for. Keeps coin from moving around. Great for spare change. Fits all my change and small loose items securely. I would say that this product is well made for the price. I will purchase another one as a gift.

Write Your Own Review