Features & Highlights
Why you should buy this product
REDshield Auto Car Seat Back Protector Kick Mat [Black]
Are you tired of trying to keep car seats clean Does your child constantly leave scuffmarks, ingrained dirt and stains on the back of your car seats, which are sometimes it's impossible to remove If you're dealing with these problems and you want to protect and prolong the life of your car seats, you may want to consider Kick Mats. This multi-purpose Kick Mat will instantly stop your kids from damaging or leaving scuffmarks on your car seats, and you'll never again spend hours washing out the mucky stains the kids have left, or even worse, spending a fortune at a professional car valet.
Protects your car seats from dirty footprints, scuff marks and stains, works on most car seats
Proven to keep your car seat stain free
Designed to instantly stop your kids from leaving scuffmarks, ingrained dirt or damaging the back of your car seats, keeping it looking the way it was when you bought it
Simple installation
Waterproof material easy to clean, material has been designed so it won't scratch your car seats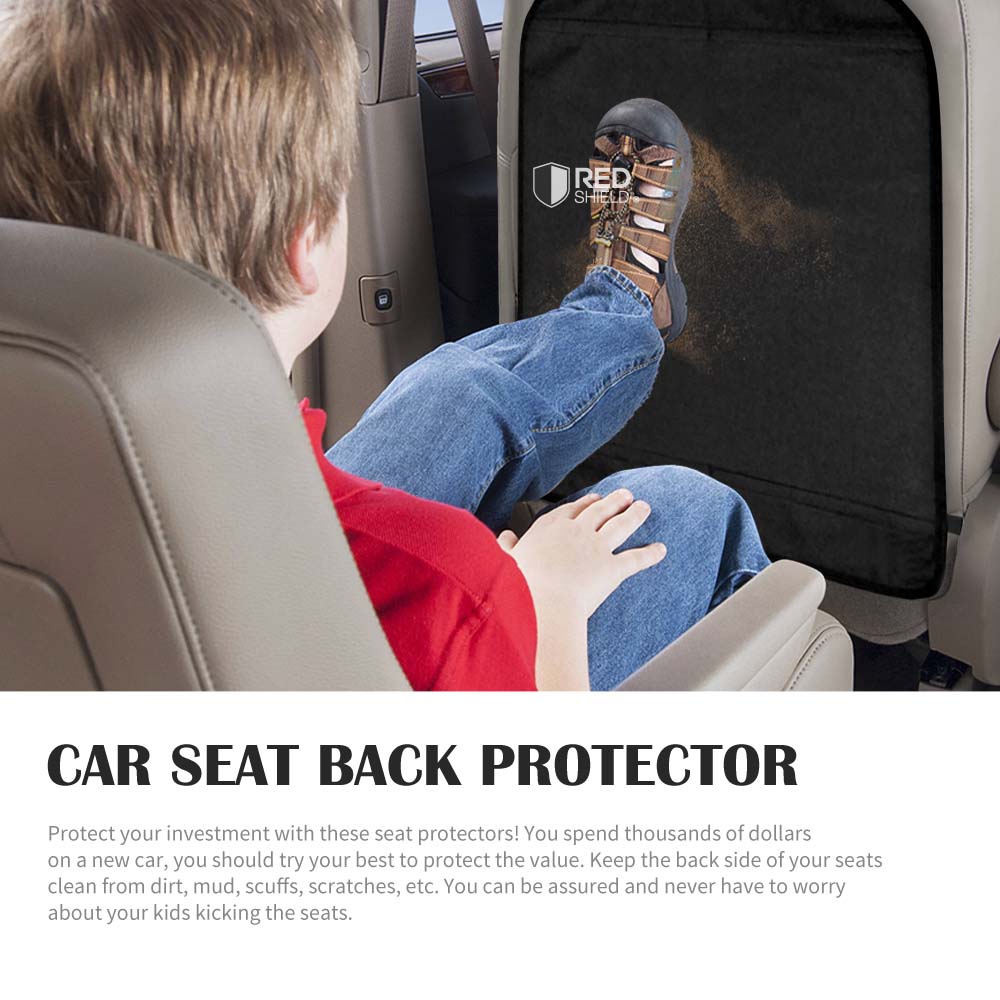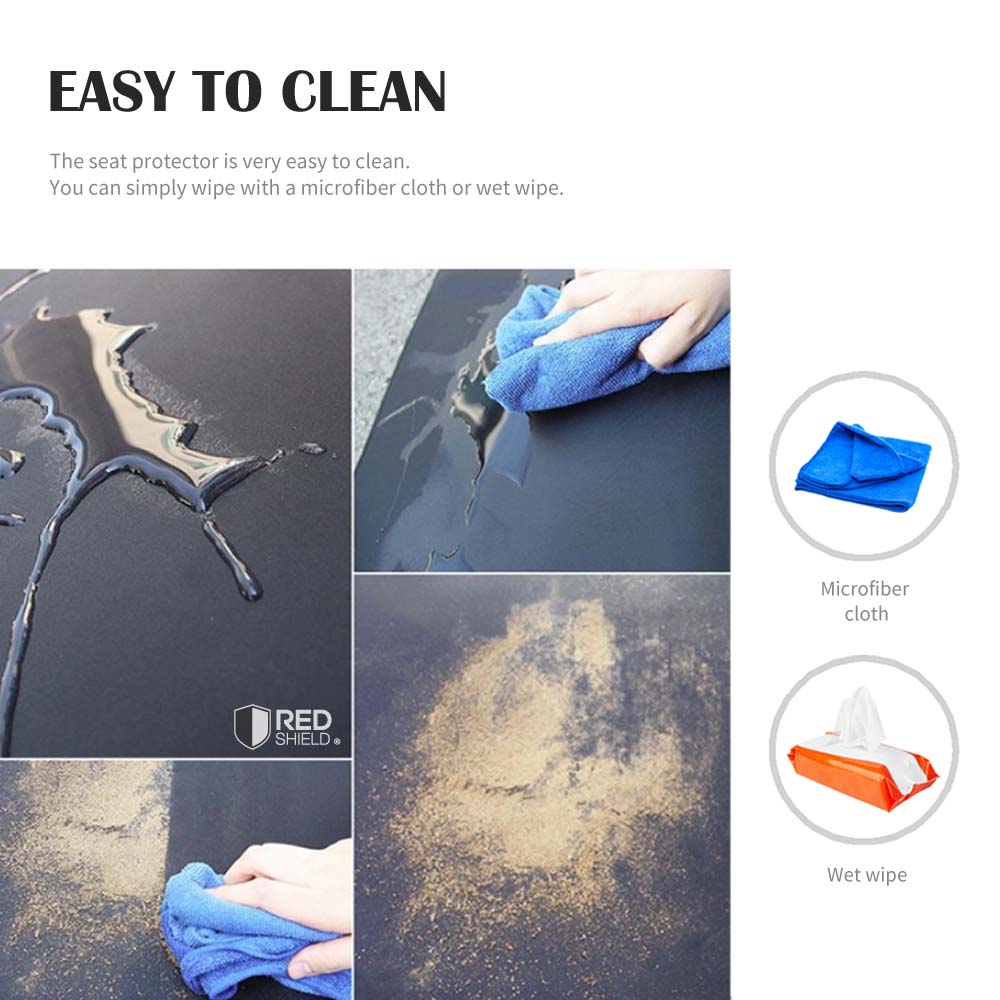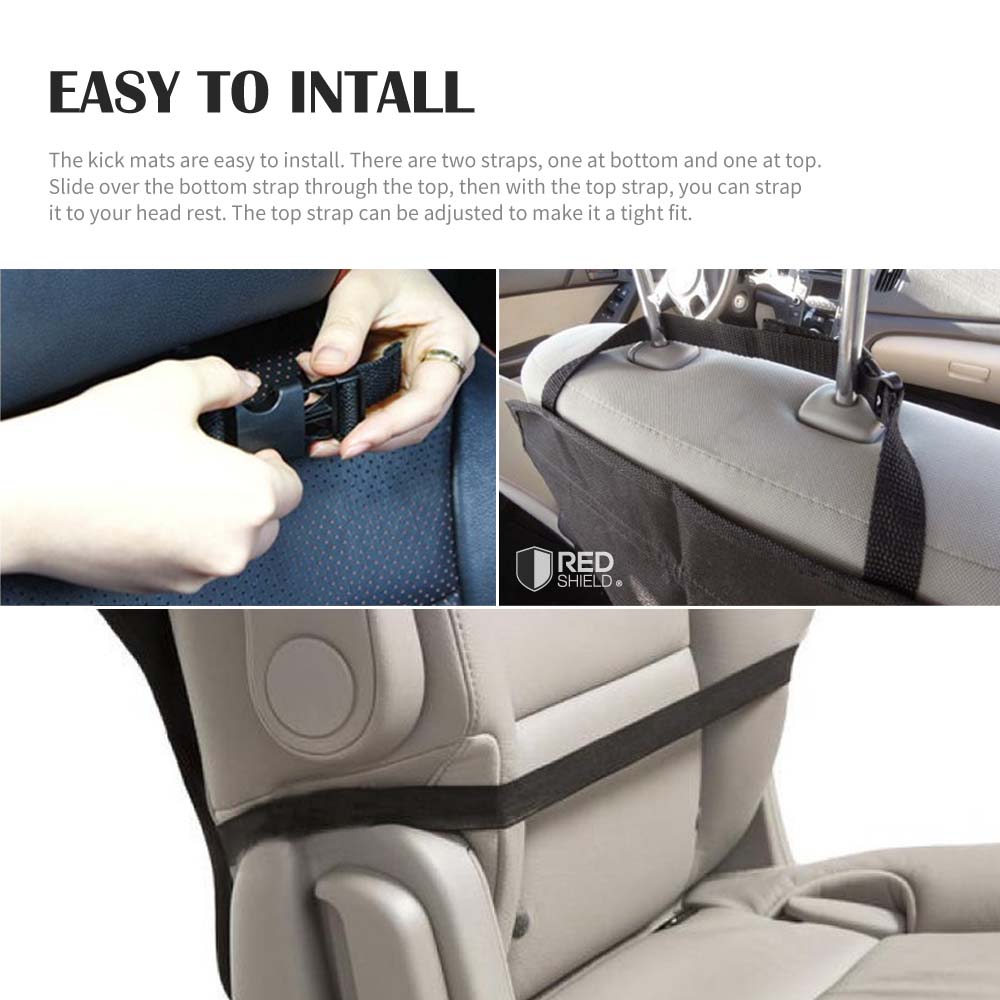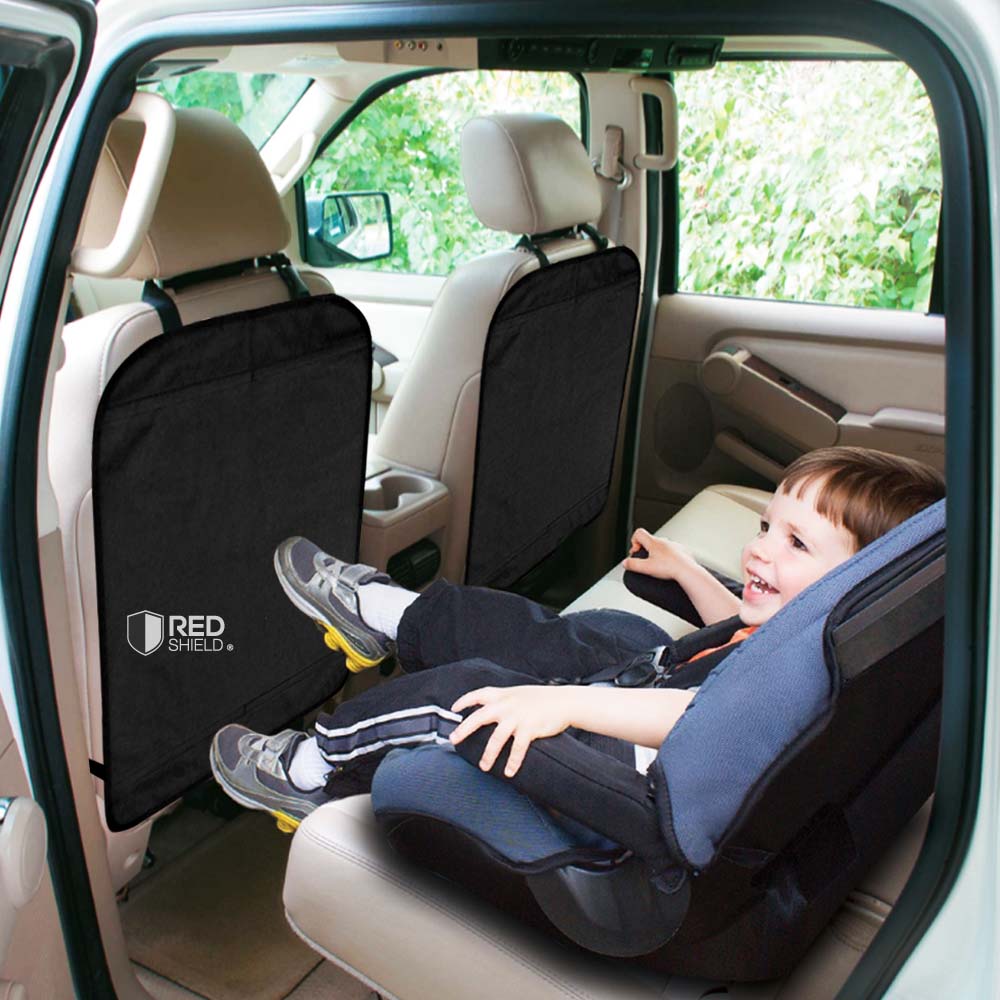 You Might Also Be Interested
Customers Who Viewed This Item Also View
Customer Reviews
Hermie Black
Oct 9, 2018 2:48:12 AM
very well made
Work for what they are made for! Fit perfectly on all my vehicles. This is a great item for kids who kick the back of your seat! Very well made!
Carol Grant
Dec 21, 2017 5:37:19 PM
great car seat protector
Great car seat protector! I use it to keep my drivers seat clean and protected from dirt, scuffs, scratches. Well made and looks great.
Johnny Hamilton
Oct 1, 2017 11:26:52 PM
very well made
Very well made! Great product for the kids who kick the back of the seat. It has a buckle at the top and bottom to ensure the mat stays in place. Highly recommended.
Write Your Own Review