Features & Highlights
Why you should buy this product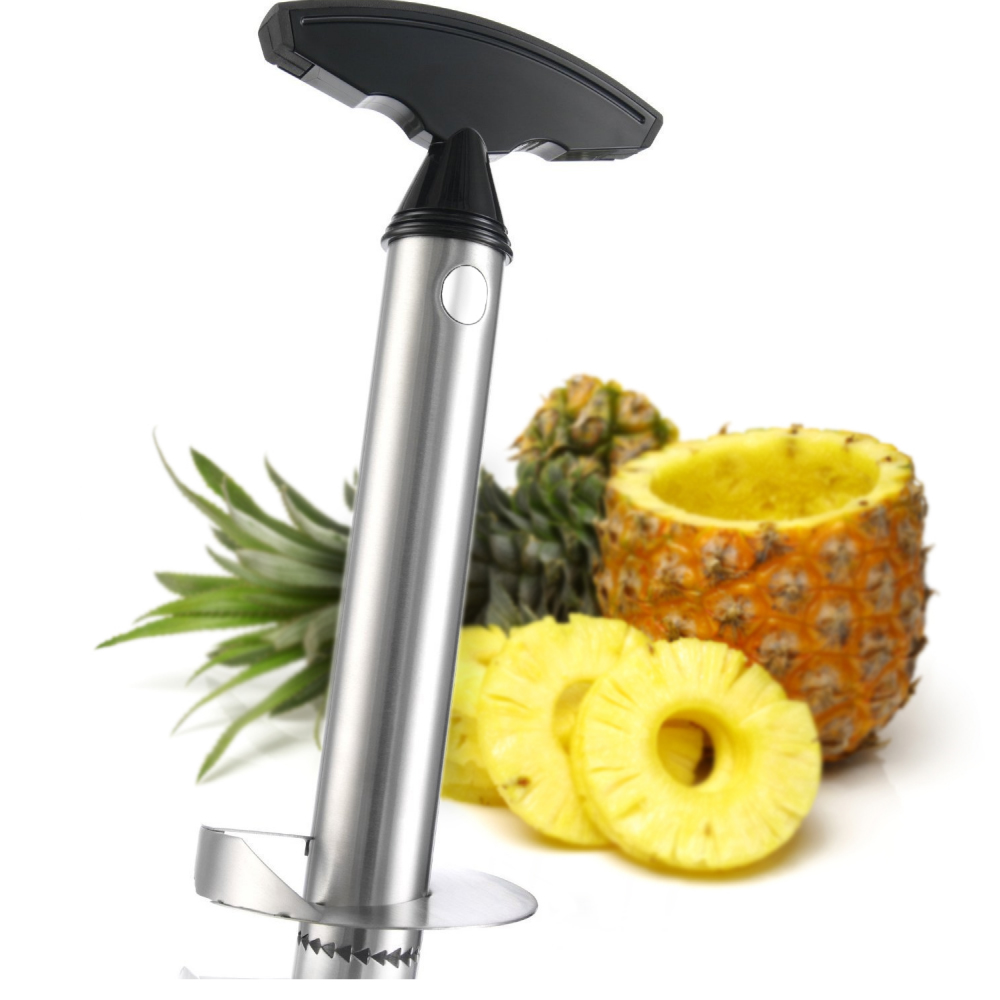 Pineapple Fruit Peeler Corer - Perfect Kitchen Accessory!
Pineapple slicer will peel, core, and slice a fresh pineapple in 30 seconds. Removes perfectly formed rings while leaving the core in the shell. Saves time and mess while slicing difficult pineapples. With this spiral sliced pineapple cutter, you simply whack the top off of the pineapple, attach the handle to the slicing device and twist the cutter into the fruit. After a few moments, you can pull the entire interior of the pineapple out of a "shell" of peel. The core is contained in the hollow center of the gadget and the fruit is neatly sliced in a spiral.
Effortlessly cores and slices
All the juice is retained with minimal waste
Ideal for a hostess gift or for tropically themed parties
Peels, cores, and slices an entire pineapple in seconds
Makes perfectly-shaped rings; preserves shell intact to use as a bowl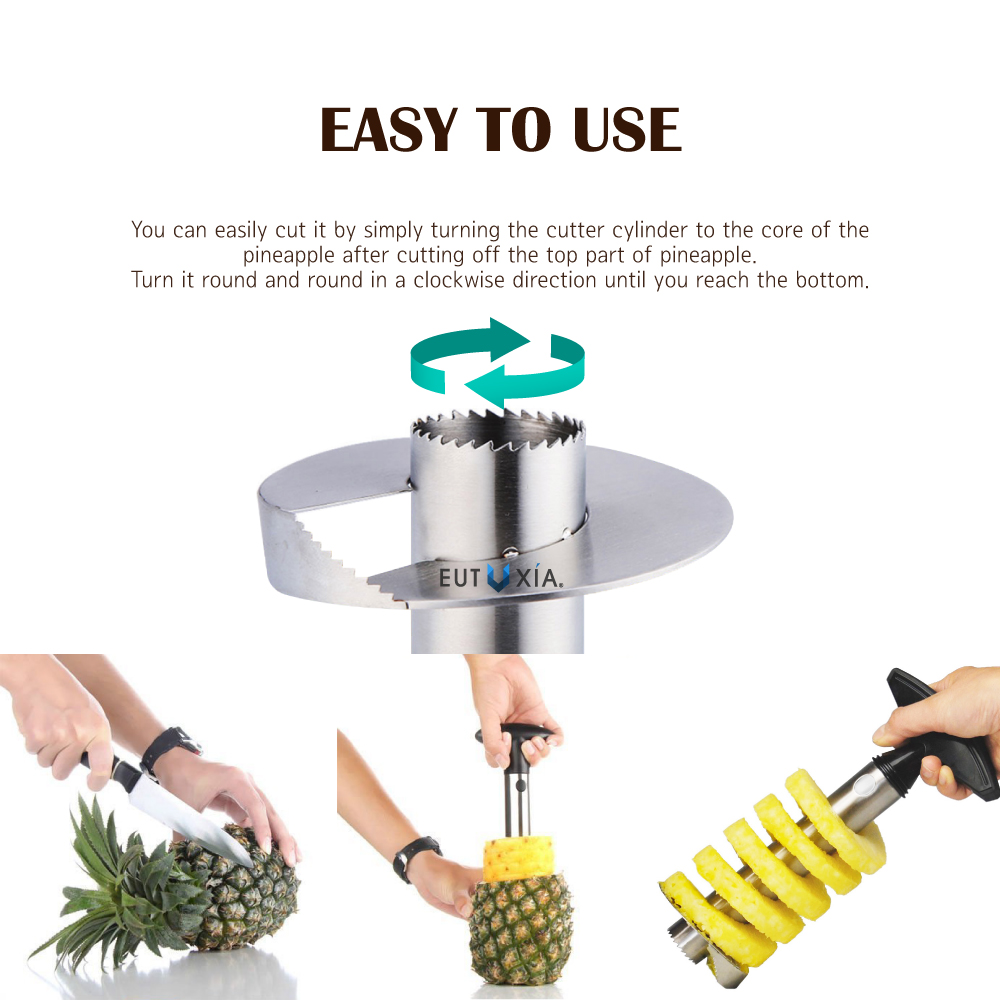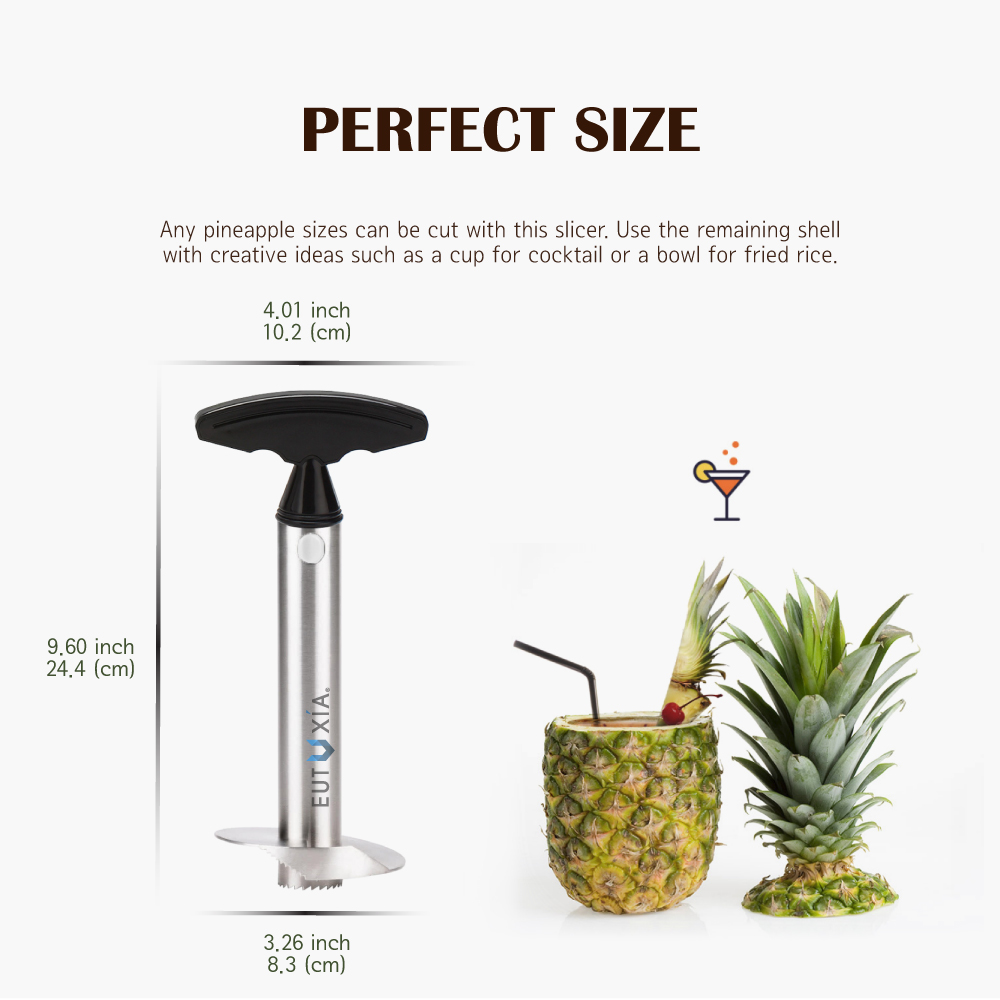 You Might Also Be Interested
Customers Who Viewed This Item Also View
Customer Reviews
Janeth Santos
Feb 6, 2018 10:01:17 PM
love this new tool
Extremely easy to use, cleans up easily and saves me a lot of time. The best part was the pineapple with no fuss or mess. Love this new tool!
Joseph Mcbride
Jan 3, 2018 10:41:57 PM
super simple to use
Super simple to use and has nice pineapple sections on a plate in no time at all.. The cutting blade is sharp and makes quick work of the pineapple. Virtually no mess!
Write Your Own Review