Features & Highlights
Why you should buy this product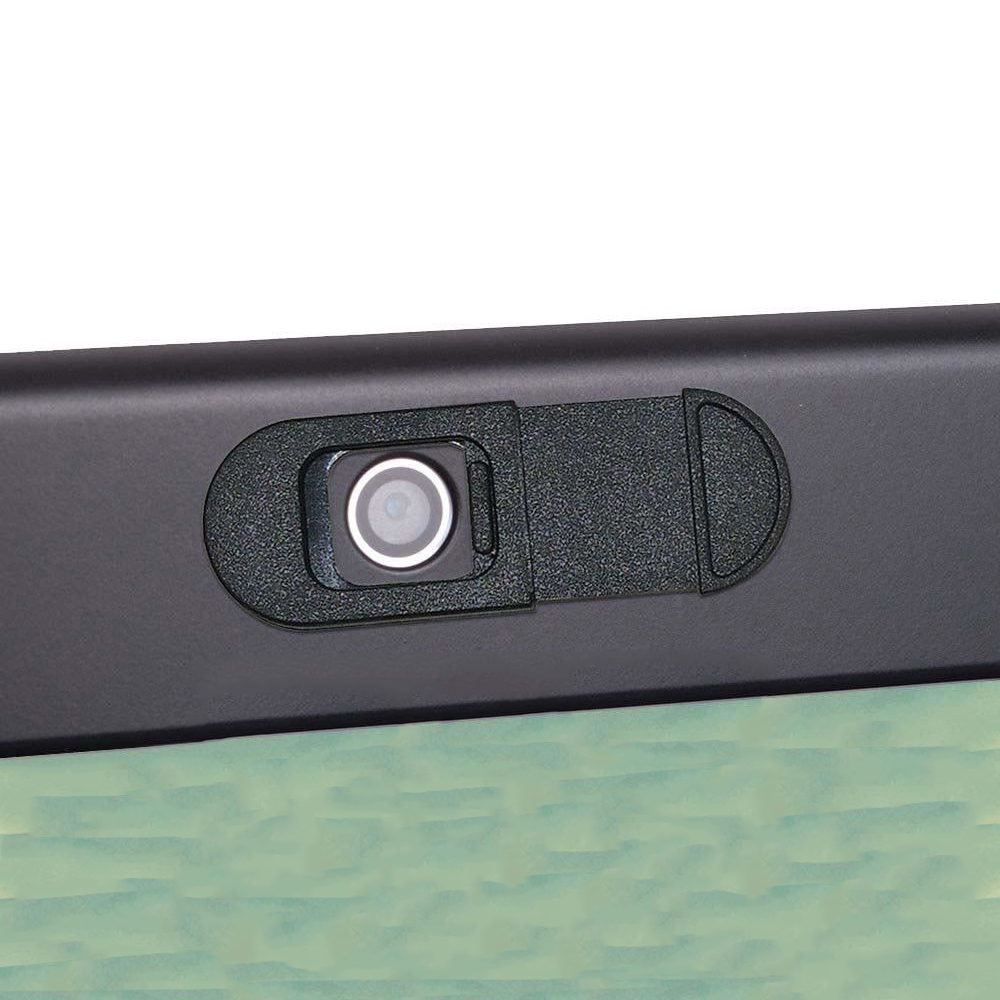 Sick of hackers trying to pry? Most hackers use malware or remote administration tools (RAT) to gain access to random users computers/ phones and then their webcams. This webcam cover is your best security defense against camera hacking and protects your privacy. Last years data have shown that organizations and people all over the world are infiltrating our webcams, taking pictures without our notice. Covering your webcam is essential to stay protected! .
This webcam cover is made out of a dense high quality ABS plastic, guaranteeing your privacy when the cover is shut. Blocking out those spying governments, companies and hackers!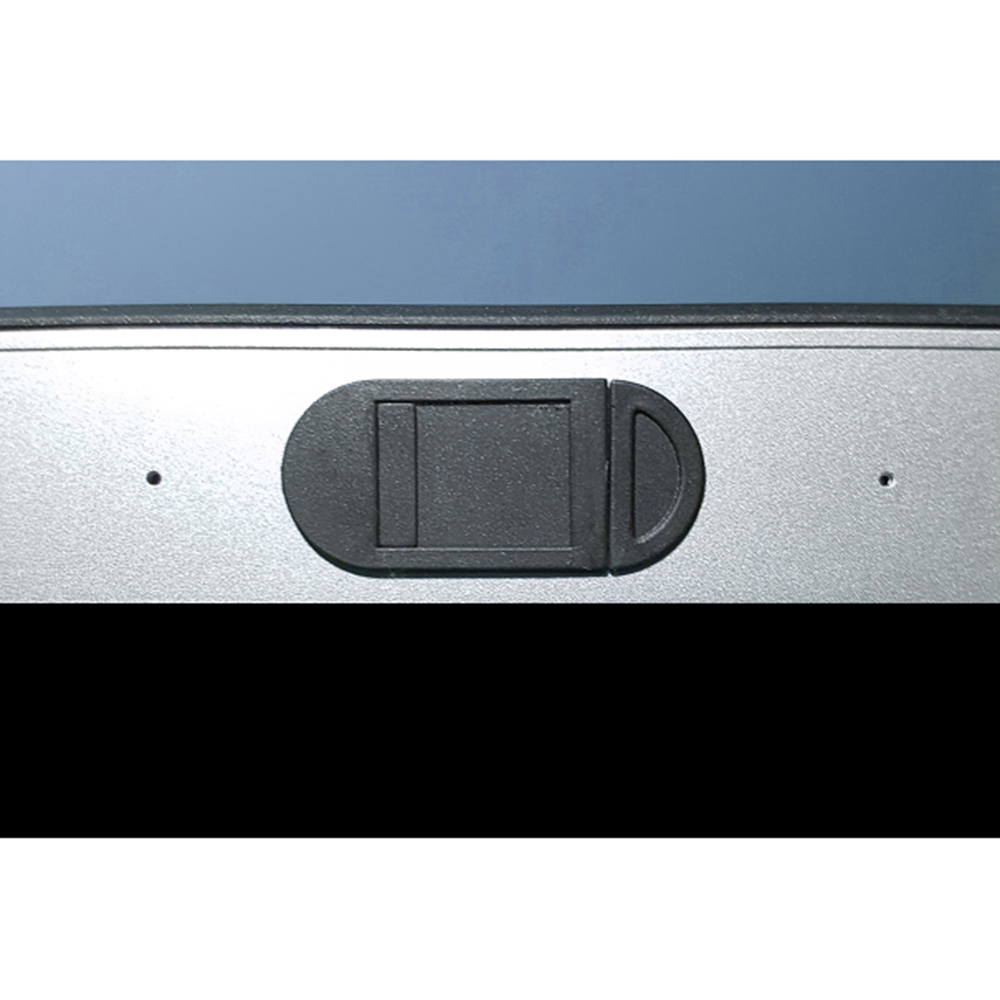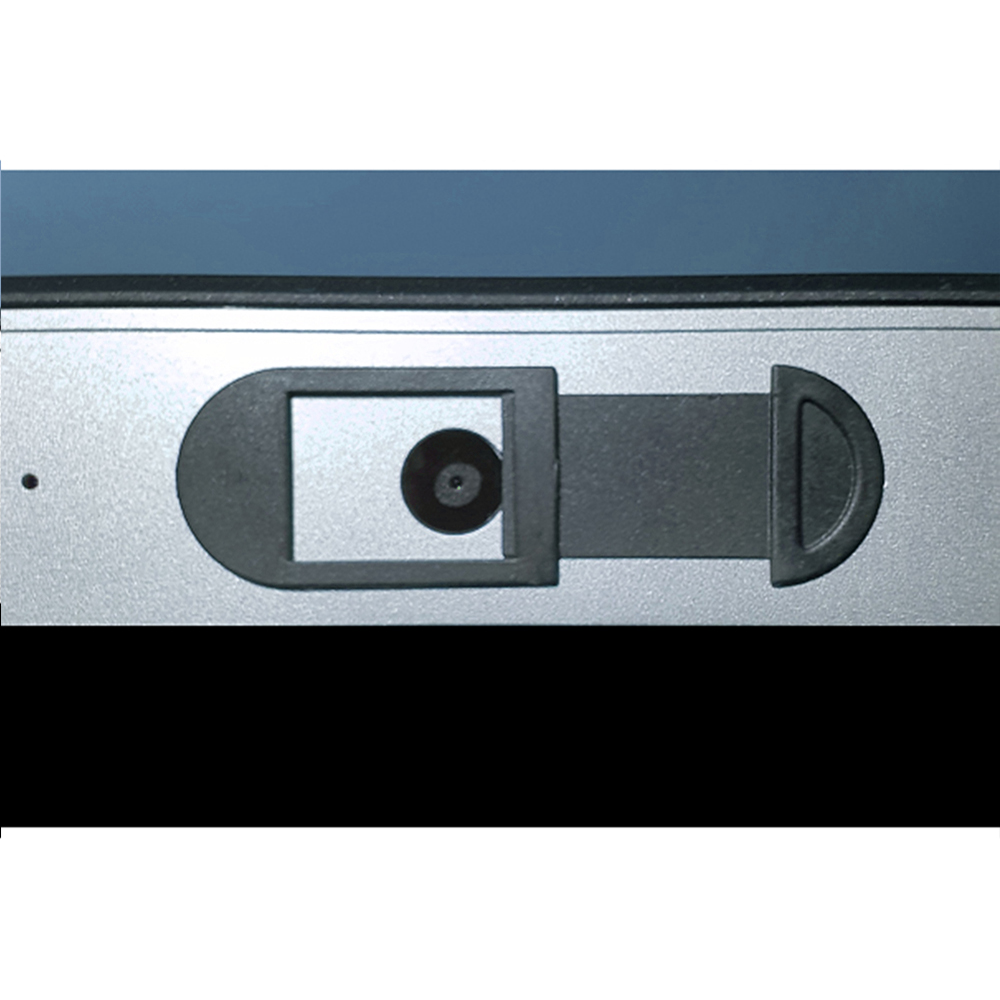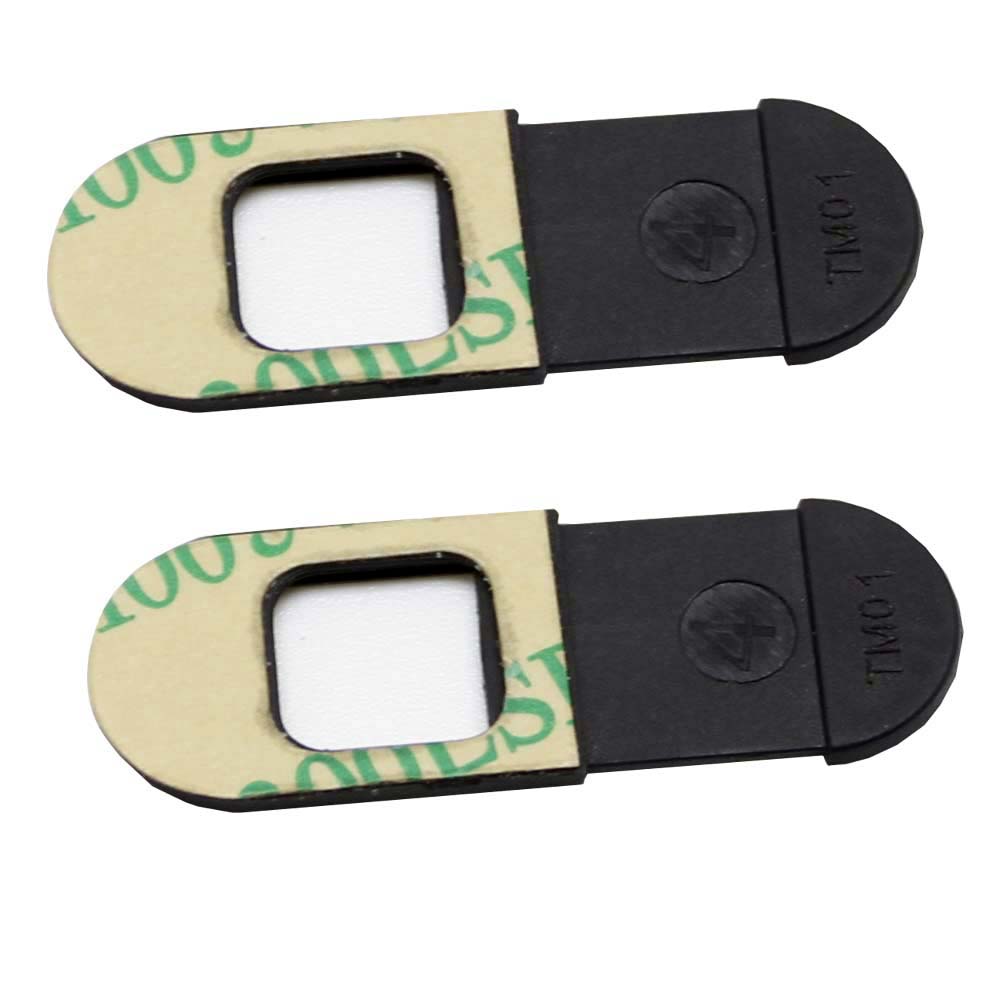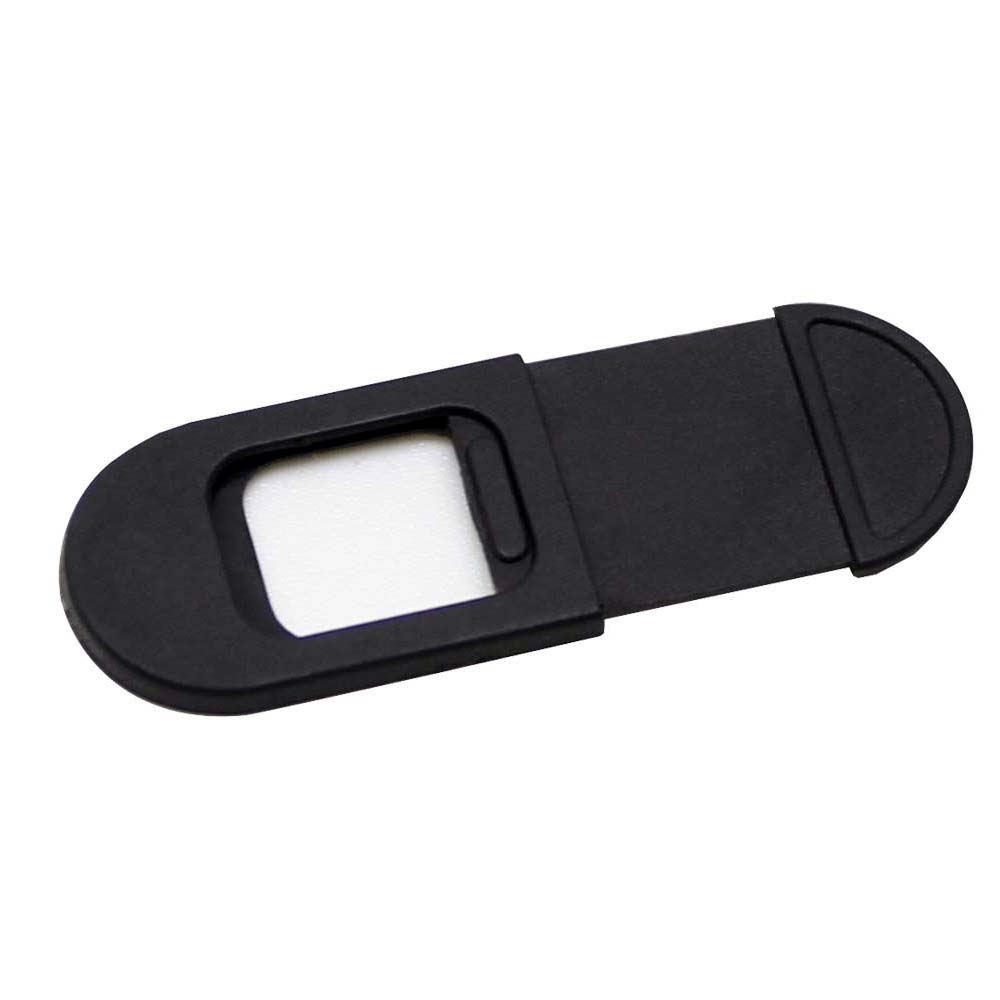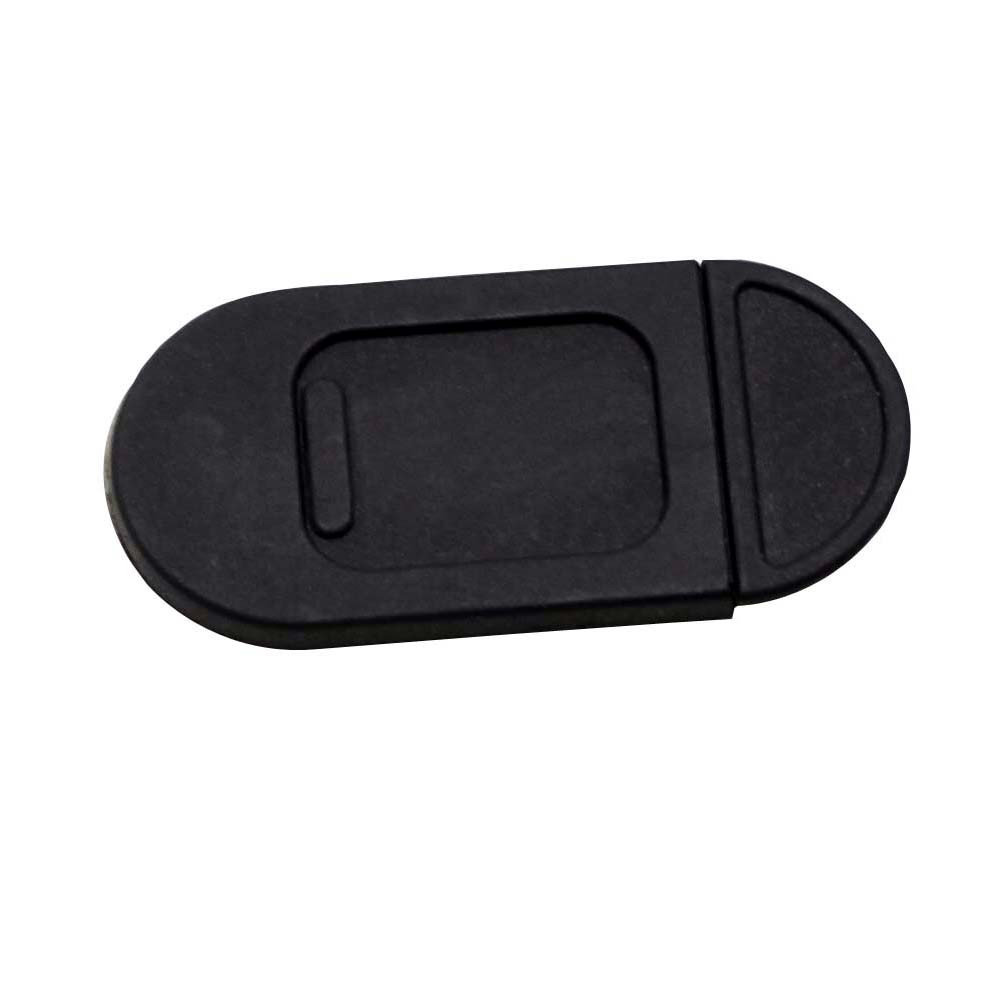 - Color:BLACK
You Might Also Be Interested
Customers Who Viewed This Item Also View
Customer Reviews
Olive Barney
Apr 9, 2019 7:58:30 PM
super thin and easy to operate
Works well! Super thin and easy to operate. Perfect for my camera to prevent unwanted surprises on a conference call or unwanted snooping from your app or hackers.Thanks, Geeks!
John Smith
Feb 12, 2019 9:30:58 PM
simple, safe and secure
It's true, they're watching you, but not me! Because I have these webcam cover on my front camera! Easy to install, durable and reliable. Such a simple solution to be safe and secured!

Boyeth Smith
Dec 19, 2018 10:25:13 PM
helpful and functional
So far so good. It blends in with my laptop and looks like it was meant to be there. It's very thin and doesn't interfere with closing the laptop.

Gilbert Jackson
Dec 3, 2018 8:26:34 PM
such a great idea
This product is such a great idea! I was worried that our family computers could be used by bad people to spy on us, you never know these days. Plan to buy more for my families!
Lorence Hunter
Nov 15, 2018 11:14:17 PM
very useful
I bought this cover specifically for the front of my phone. It's just big enough to cover the lens and fits well. Also, it stays closed quite well intentionally slide it open. Very useful!

Nelson Bailey
Nov 5, 2018 11:35:52 PM
great cover
Great cover! Very thin, not worried about scratching my work laptop, and the cover would be better as it lays flat when you close the laptop. Ultimate worth it!

Cindy Black
Oct 31, 2018 10:54:41 PM
perfecly cover the front camera
These served my purpose perfectly to cover the front camera for privacy and yet be easy to open if I need it. I feel secured and it's also a good cover to keep dirt away.
Antonette Clark
Oct 15, 2018 1:27:52 AM
worth it
Super thin and does not cause any issues with the lid closing. These are super easy to apply and a much more permanent solution. I love the fact that they slide back. Worth it!
Kelly Jones
Oct 4, 2018 12:35:22 AM
works great
This little thing works great and I don't even notice it because it's so small. I don't want people spying on me. Now, that it's on my laptop, it works perfectly.
Tanya Miller
Oct 2, 2018 1:51:49 AM
works great
Work great for keeping cameras closed when not needed to prevent hackers from watching whenever they want. Lost one cover but easy to replace and gives a small sense of security.
Andy Buckland
Oct 1, 2018 12:31:51 AM
very lightweight and thin
Very lightweight and thin. Perfect for covering laptop lenses. I have had it on for over a month now with no issues. Great stuff!
Arnold Fox
May 16, 2018 8:04:13 PM
very useful
Simple, the slide-open/close functions well and it looks good. This webcam cover is very useful and great because it can protect my computer from a hack.
Joan Black
May 1, 2018 8:55:38 PM
definitely worth it
Definitely worth it! I got this for my desktop computer at work so that it was more at eye level to prevent my neck/shoulder strain and it's very helpful. Great storage and sturdy drawers.
Irene Hamilton
May 1, 2018 8:51:38 PM
good product to protect my privacy
Easy to install and the adhesive is very strong. It's thin and made of high-quality materials to see it on my laptop. Good product to protect my privacy!
John Black
Apr 3, 2018 10:32:25 PM
works wonderfully
Works wonderfully! I love how they cover my laptop camera perfectly! They are flat enough that they don't keep it from closing properly. Awesome!
Margareth Fox
Apr 2, 2018 12:24:31 AM
well worth the money
Definitely, recommend this little webcam cover. It was very easy to install and stick very well. Convenient to slide it up without no worries! Well worth the money.
Dan Jackson
Mar 28, 2018 6:42:36 PM
fantastic webcam cover
Fantastic webcam cover! It's so small, easy to install, smoothly open and close. A new concept accessory for my laptop.
Kelly Douglas
Mar 27, 2018 2:12:44 AM
Clever invention!
Clever Invention! These webcam cover sliders are awesome! Small and they don't interfere with the opening and closing of my laptop. A better solution than taping my laptop camera!
Jessa Lambert
Mar 23, 2018 12:19:45 AM
works great
Works great for my laptop and extremely easy to use. Just peel off the adhesive backing and stick it on. This sliding camera covers works perfectly and convenient to slide it up.
Danica Douglas
Mar 15, 2018 9:07:05 PM
stick very well
It was very easy to apply and it sticks very well. Solid built and does not slide. I carry my laptop on its sides all the time and I have had no problem. Thanks!
Natalie Howard
Feb 15, 2018 10:03:18 PM
good quality
Good quality and sticks well to my laptop. I like that they are small and fit exactly over the camera. It works perfectly.
Richard Gibson
Sep 13, 2017 7:05:09 PM
great product
Great product, it came quick and super easy to place over my webcam. Directions are very clear and helpful. It is definitely great to have peace of mind about webcam activity with this product. Perfect!
Jasmine Smith
Sep 12, 2017 10:08:29 PM
super easy to install
Super easy to install, this looks like a very good camera cover. It gives me peace of mind knowing no one can access my web cam without my consent!
Write Your Own Review