Features & Highlights
Why you should buy this product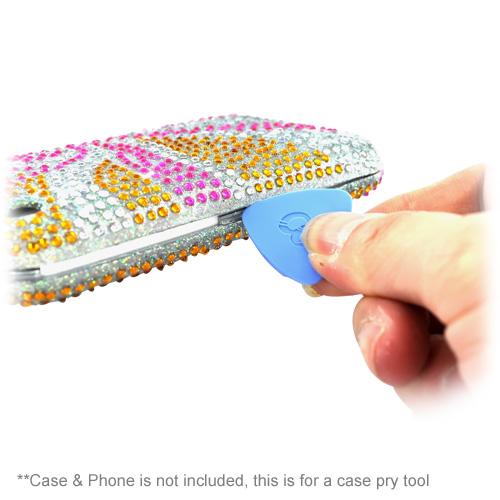 Prying Pry Tool for Cellphone Cases, iPhone, Samsung Galaxy - Tool to Easily Open/Take Off Cases [Blue]
Crowbar Pry tool for Hard Cases - Blue features UsefUL for removing faceplates and Hard cases Use for all faceplates and Hard cases Made from durable ABS Hard Safe to use Leaves no scratches* Color: Blue **Phone or Device, if pictured; is NOT INCLUDED, this is an accessory compatible with your device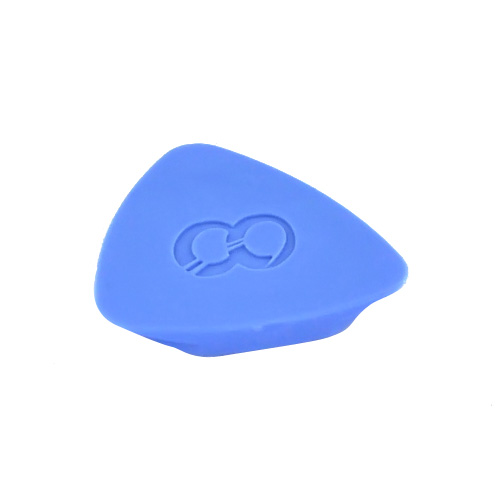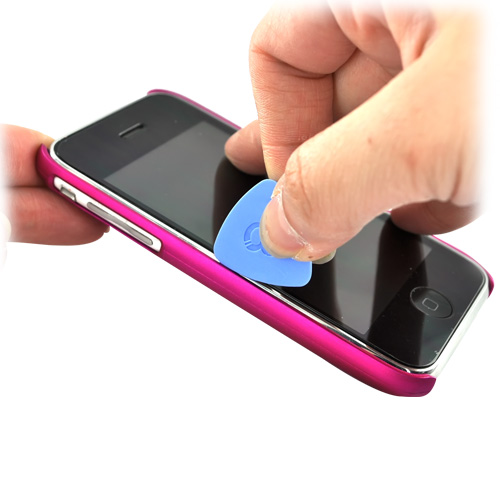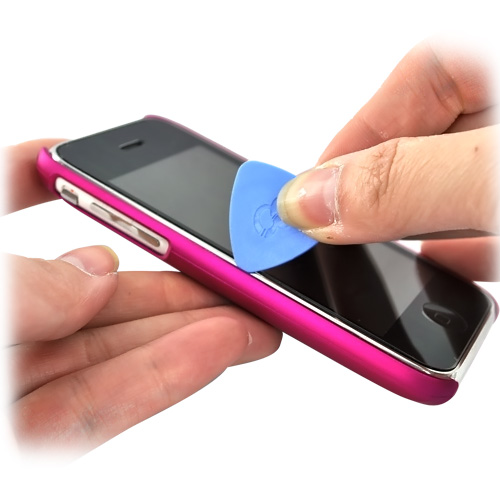 You Might Also Be Interested
Customers Who Viewed This Item Also View
Customer Reviews
Harry Orleans
Oct 22, 2018 11:11:26 PM
excellent pry tool
An excellent pry tool when I needed to replace the battery on my phone. The tool is small, high quality and works perfectly for opening my gadgets. Works great!
Danica Fox
Sep 30, 2018 8:25:52 PM
very useful
Awesome Pry Tool for my cellphone! This is sturdy enough to split open apart my daughter's tablet to remove the battery. Very useful!
Marie Christine Mcbride
May 21, 2018 3:05:20 AM
very useful
Very useful and its cool! Much more robust than expected I can open my gadget without damaging it. Very pleased.
Jessica Berrry
May 17, 2018 6:04:19 PM
great for opening up my iPhone
Great for opening up my iPhone! And also, I was able to easily open my kindle to replace the battery. Thanks!
Gilbert Thomas
Apr 17, 2018 2:47:46 AM
happy with it!
So I glad I bought this tool. It has made phone removal so much easier than my other pry bars. Well design and happy with it.
Ruth Smith
Feb 4, 2018 8:57:47 PM
much more robust than expected
Much more robust than expected! I have mostly snap on tools and equipment and I was extremely pleasantly surprised by this product! Very helpful!
Jacob Avery
Jun 22, 2017 8:55:47 PM
great tool
I love this little thing! This is a great tool to open plastic gadgets! Highly recommended.
Max Smith
Mar 27, 2017 6:38:56 PM
durable and handy
Great idea. This is a really nice little pry tool. Durable and very handy.
Belly
Aug 24, 2012 2:46:18 AM
Handy
This is great! It makes it so much easier to change my cellphone cases, it used to take me forever.
Joy
Aug 14, 2012 12:16:41 PM
Works great
used to hate trying to get the cases off, now, no problem with this tool

Pros:
evrything

Cons:
nothing
wanda
Sep 11, 2011 2:37:57 PM
Handy Dandy Tool
This is just the tool you need to change the covers on your HTC G-1 phone. I always used a nail file to pry open the old case on my phone when I wanted to change covers. This tool eliminates the nail file, and saves my fingernails as well. How did I ever manage before? Everyone should have this handy dandy tool as one of their cell phone accessories.

Pros:
The ease of use and praticality of the tool
Miss mae
May 1, 2011 3:20:12 AM
Good product and works perfectly.
This is a little plastic tool for removing the case from your phone. This works very well.

Pros:
Very helpful in removing the case from phone

Cons:
Overpriced
Danielle
Apr 20, 2011 2:40:14 AM
Necessary for Hardcases
This tool works great and is a must if you have any hardcases so that you don't break them whem taking them off!
Pat
Apr 13, 2011 4:13:01 PM
Crowbar Pry Tool
What a handy little gadget! It can be used for other things, too, like cracking open pistachio nuts!

Pros:
useful for many things, maybe guitar strings? Cracking pistachio nuts? Saves fingernails.

Cons:
nothing
Mary
Apr 12, 2011 3:13:03 AM
the price was right
I like it the price was right good job. I gave one to my son and his wife and have recommended you guys to them
Cyndi
Apr 10, 2011 5:18:48 PM
Awesome
This is such a time saver, I don't know what I would do without it. Thanks for such a great product!!!!!!!

Cons:
nothing
jennifer mcintyre
Apr 6, 2011 2:07:05 AM
Excellent Pry Tool for Hard Plastic cases
makes it alot easier to get the case apart for cleaning my phone
Pat
Mar 26, 2011 4:40:53 AM
Wonderful!
Can't praise this item enough! Clever idea.

Pros:
No more worries about breaking phone or case.

Cons:
nothing
J.
Mar 22, 2011 12:33:45 AM
Weak or Strong Fingers?
This little gem is a winner. Such a simple design but packs a punch for strength! I wasn't able to open my hard shell due to the extremely tight fit. Each time I tried to remove the shell I would go crazy trying to pry the two pieces apart. The crowbar pry tool does an amazing job.


Pros:
strong, neat, and efficient.

Cons:
No little pouch to store it in.
Write Your Own Review