Features & Highlights
Why you should buy this product
The White USB A 2.0 Female to Lightning Compatible B Male On-The-Go Adapter Data Cable offers an easy way to convert your lightning-capable computer, tablet, or smartphone into a USB host. Easily connect USB devices such as a flash drive, USB mouse, or keyboard. With this 2 pack, you can share!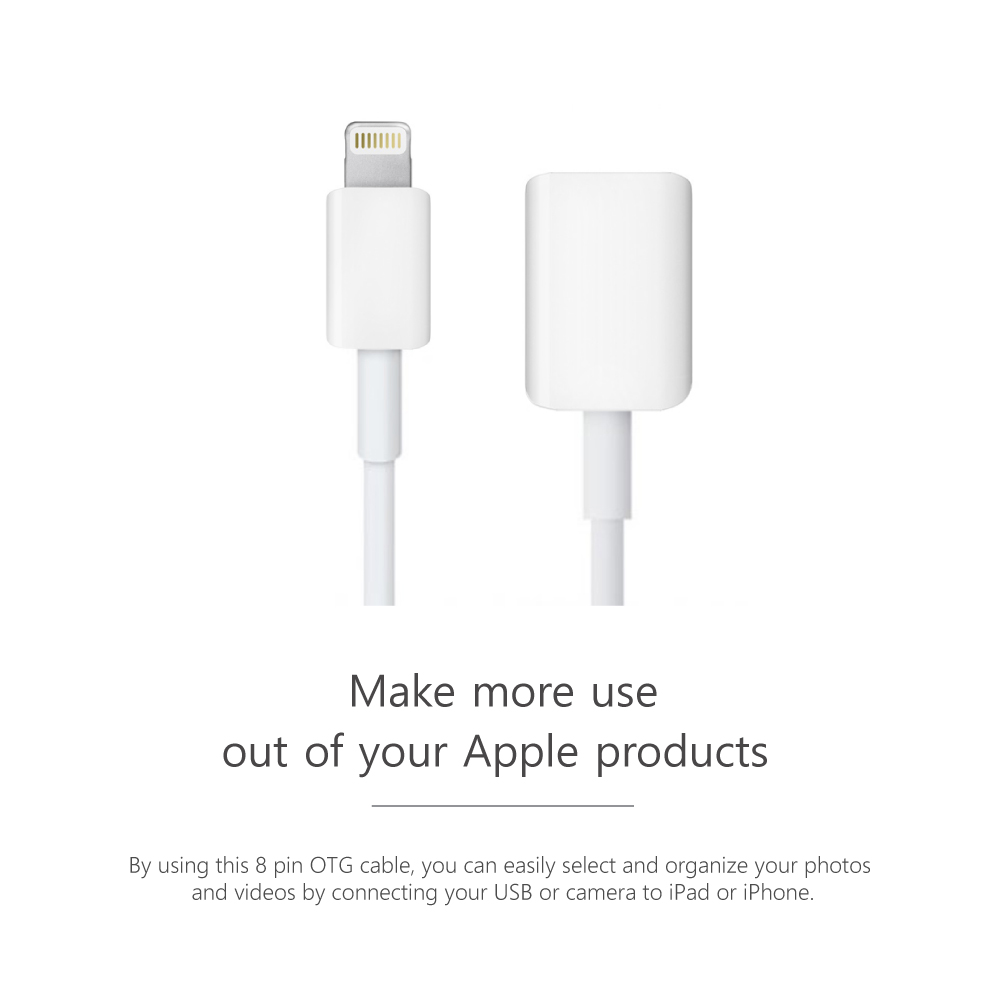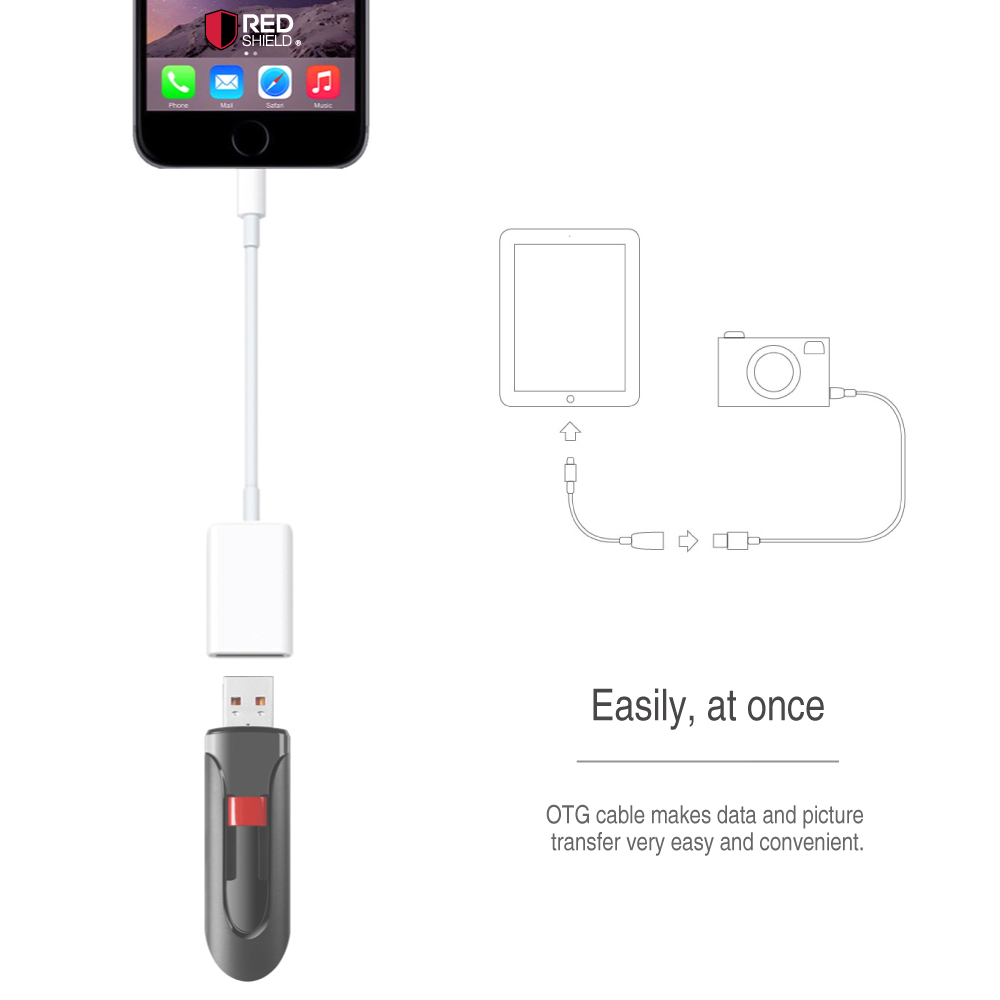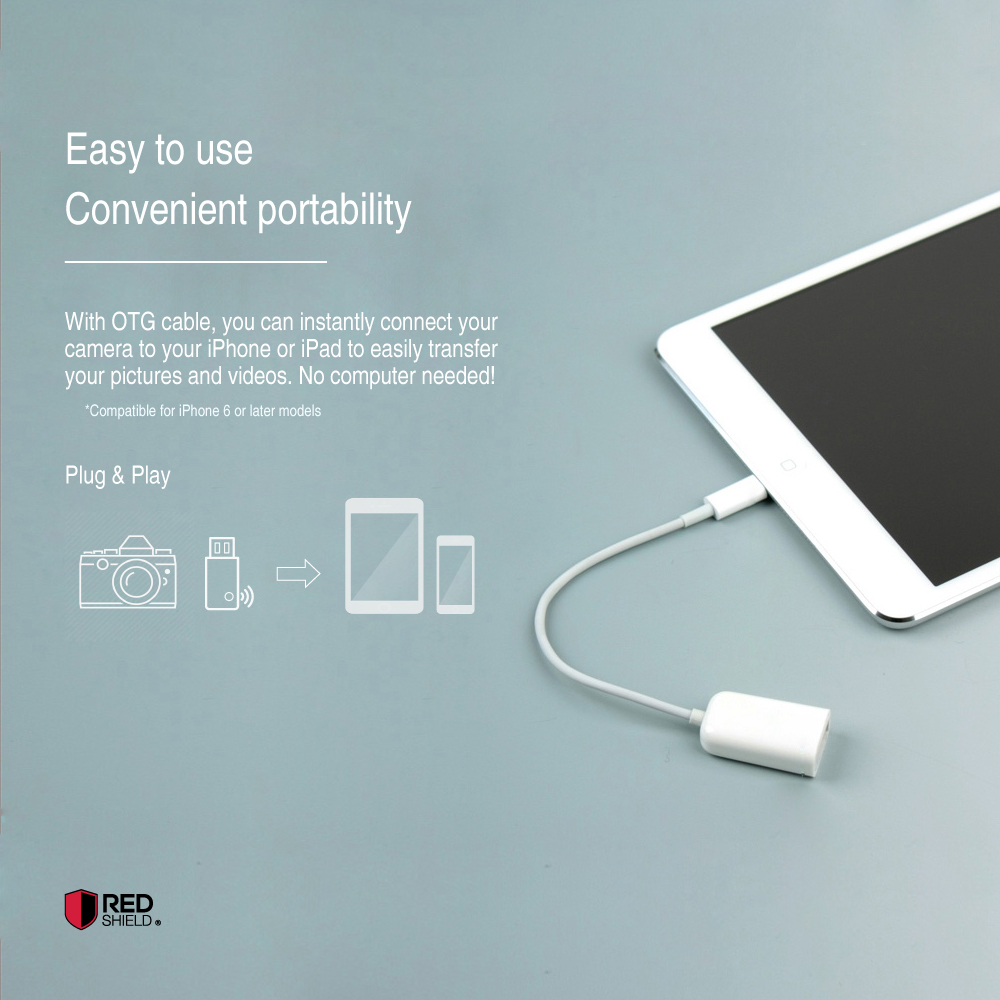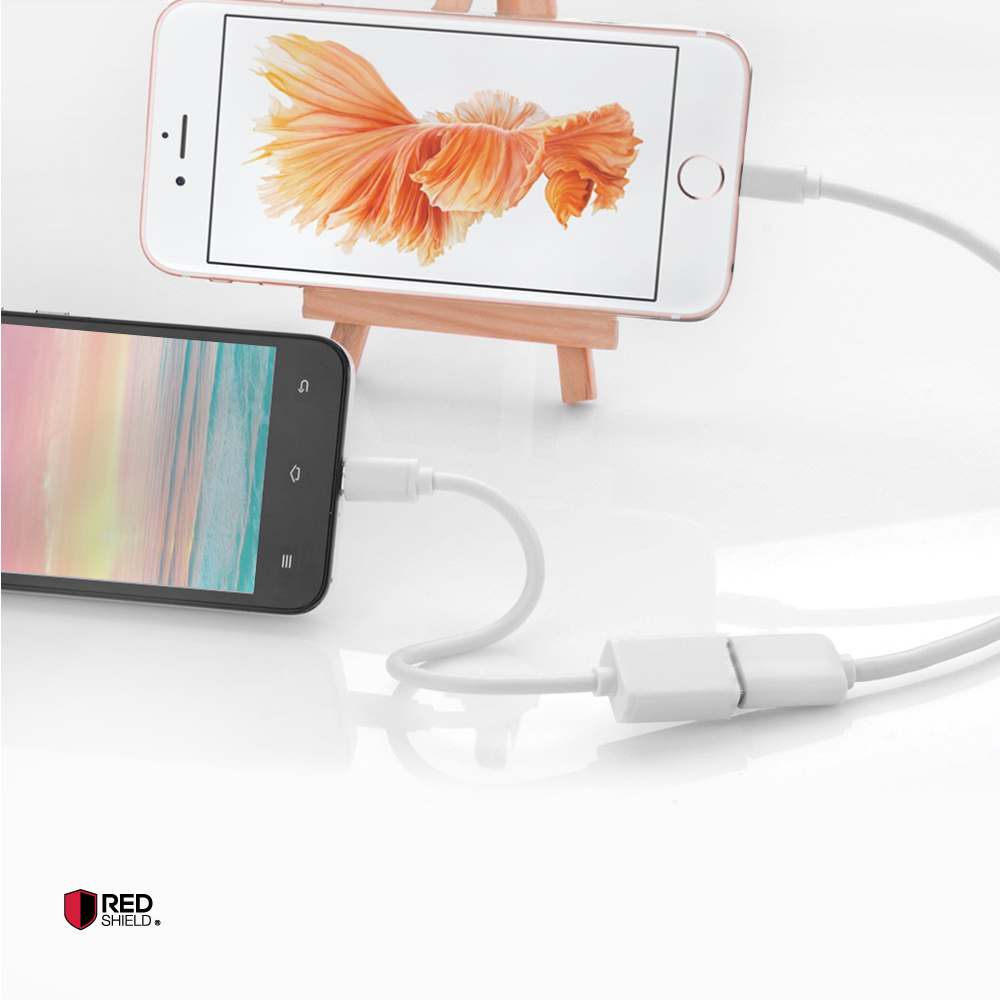 - Color:WHITE
You Might Also Be Interested
Customers Who Viewed This Item Also View
Customer Reviews
Noah Douglas
Dec 26, 2018 10:36:17 PM
perfectly conveneint
Worth buying for two pack. It worked perfectly out of the box! Very sturdy quality, easy to use, and just the right length to be perfectly convenient.
Harry Bower
Nov 19, 2017 10:38:19 PM
good quality
I bought these to make it easier to connect my tablet to other devices. Done the job and good quality. Very satisfied for the price, functionality and happy for the 2 pack.
Michael Gibson
Nov 15, 2017 4:14:52 PM
great product
Great product for moving storage from my phone to usb. The build quality is excellent and the price is very reasonable. Good to hear at 2 pack, well worth the money!
Thomas Dyer
Oct 23, 2017 8:49:47 PM
worth the money
Worth the money! These OTG cables are great, well made and a very good price. Thanks for the another piece for free. Thanks Geeks!
Luke Hamilton
Oct 1, 2017 9:56:14 PM
very fast trasnsfer
I can plug in several devices simultaneously with these. This worked perfectly for transferring high quality images and video from my camera directly and very fast transfer too.
Sebastian Forsyth
Sep 26, 2017 11:01:48 PM
small and easy to carry
Small and easy to carry. This cable works well. allowing me to connect and transfer my files using this OTG cable. Functional and very useful.
Simon Greene
Sep 14, 2017 7:53:44 PM
works perfectly
It works perfectly for transferring, high quality images and video. Small, sturdy and it come with 2 pack and shipped promptly. Thanks Geeks!
Sebastian Harris
Aug 24, 2017 6:55:38 PM
works as expected
Works as expected! Very handy, very useful accessories for transferring files/photos off my phone onto a flash drive. Great cable at a great price! Best deal for 2 pack... Thanks Geeks!
Isaac North
Jul 27, 2017 12:26:28 AM
handy and solid
Very handy, solid and it saves internally mounted storage for apps whatever else I might install. Great cables and highly recommended!

Brian Lee
Jun 27, 2017 8:20:29 PM
awesome!
Awesome on the go cable! The build quality is excellent, handy and the price is very reasonable. Happy that I got his for 2 pack:) Great!

Emily Cameron
Jun 26, 2017 10:06:30 PM
great value and quick shipping
Works as advertised. These work like a charm. I got 2 pack to have one with me on the go, and one at home. Great value and quick shipping. Thanks Geeks!
Charles Allan
Jun 25, 2017 7:40:42 PM
nice cable
Arrived on time. This is a nice cable and exactly what I am looking for. Excellent build quality and totally compatible for recharging and transferring data. I love it and great value for 2 pack!
Emma Mcgrath
Apr 25, 2017 6:31:36 PM
very happy
I received this cable with 2 pack. Very happy:) I worked very well with the tablet and Samsung cell. He sent fast and excellent service. Thank Geeks!
Kylie Oliver
Mar 21, 2017 11:47:58 PM
great for 2 pack
Just what we were looking for. It was great for connecting usb item to my tab. I love the fact that it was 2 pack... great I gave 1 to my daughter. Thanks.
Katherine Graham
Mar 5, 2017 10:46:21 PM
perfect for my needs
I love these on the go cable! Happy for 2 pack:) This cable worked great for my needs. Just one for me and one for my husband. Perfect!
Write Your Own Review