Features & Highlights
Why you should buy this product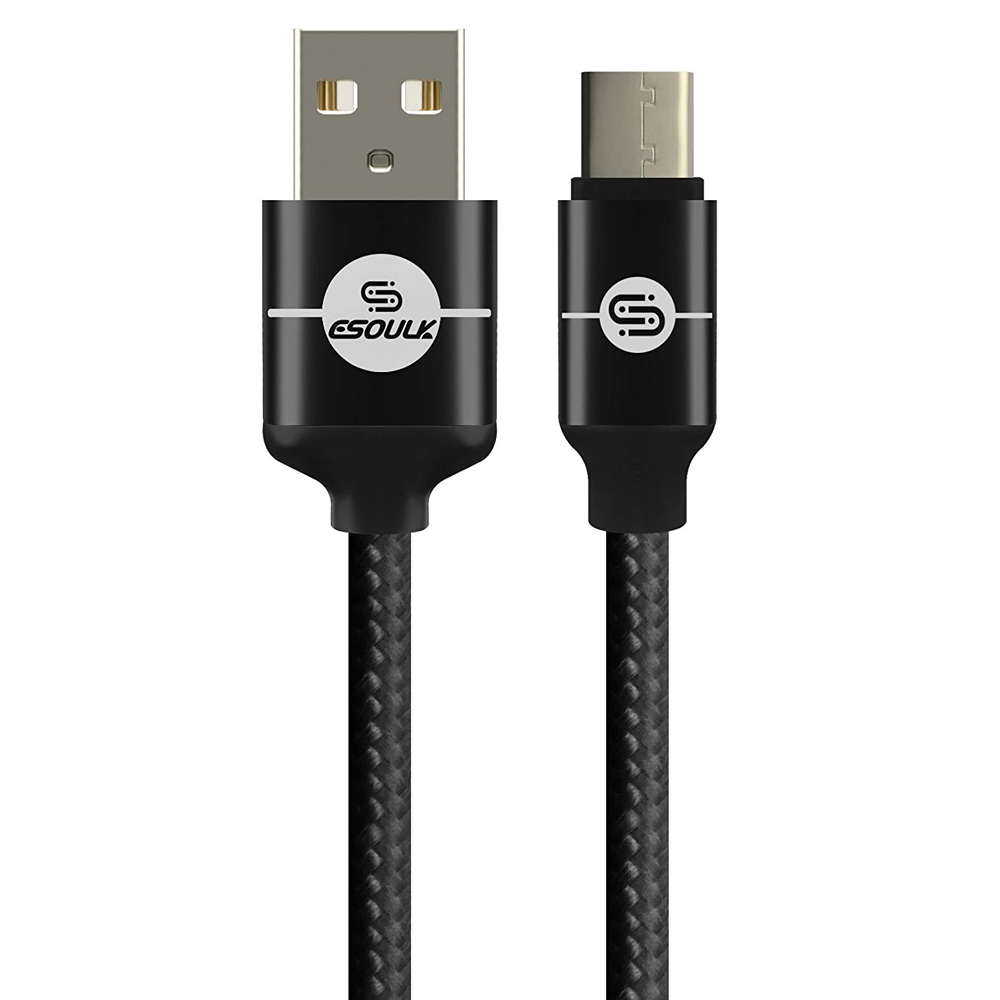 Type-C to USB 2.0 A Data Cable brings significant performance enhancements to the normal USB standard, while remaining compatible with the kazillions of USB enabled devices currently deployed in the market. Connect your smartphone, electronic devices, and PC to the next generation in USB technology. Connect to keyboards, pointing devices, digital cameras, printers, portable media players, disk drives and network adapters to personal computers, both to communicate and to supply electric power.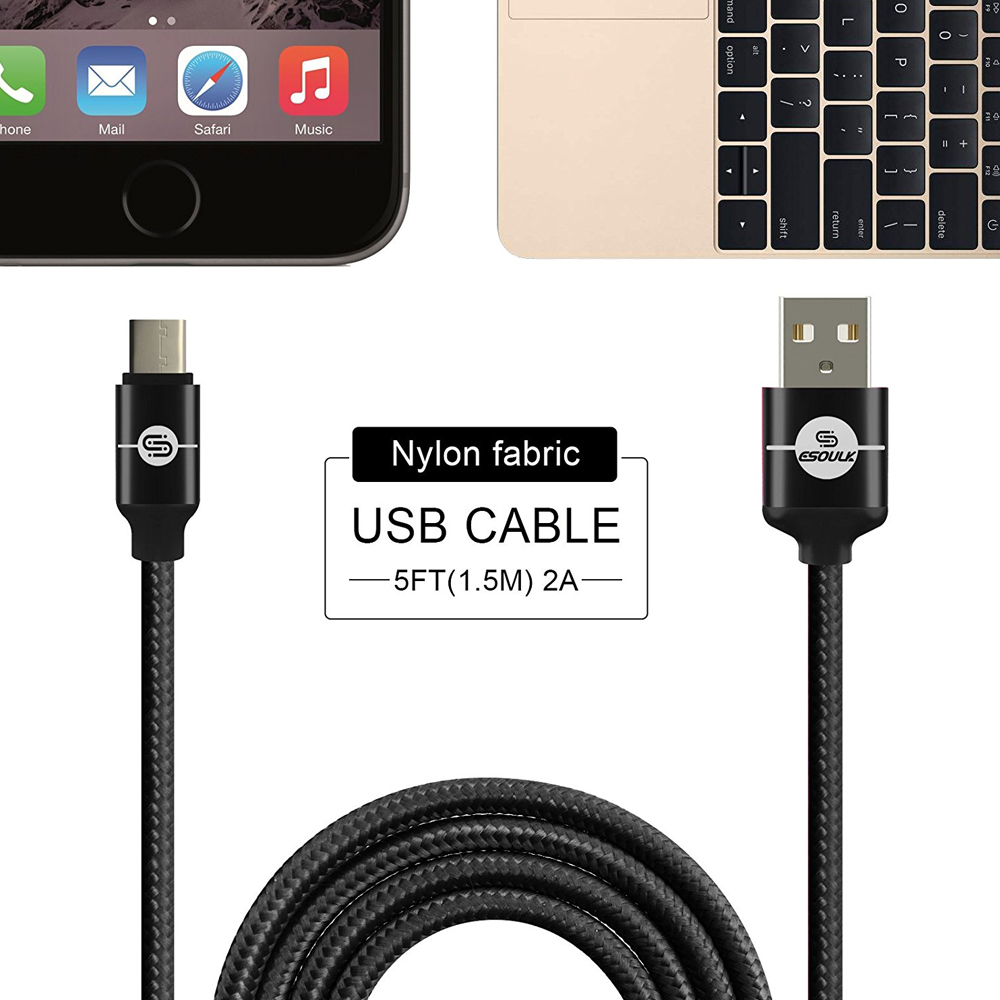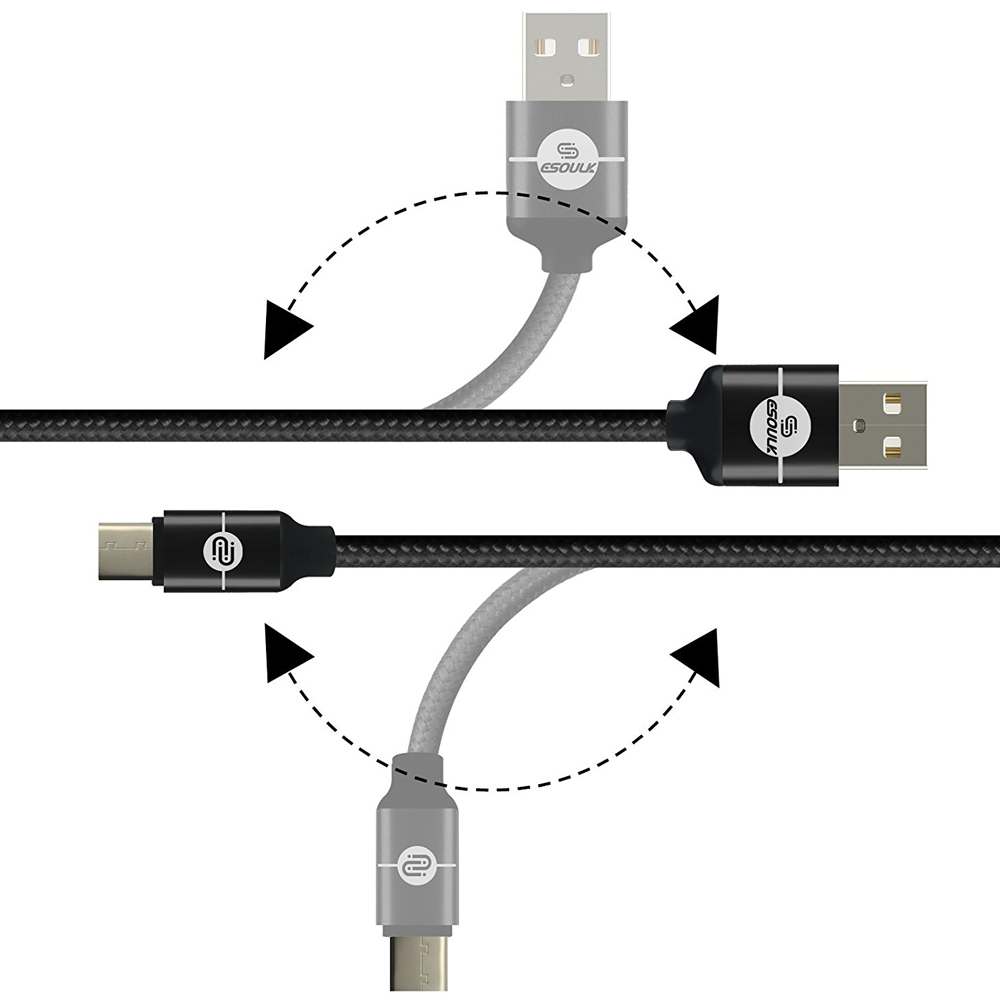 - Color:BLACK
You Might Also Be Interested
Customers Who Viewed This Item Also View
Customer Reviews
Cammile Smith
Jun 2, 2019 7:45:01 PM
fast charging cable
A great buy! This is thin, flexible, and quality material. I really like the braided cover and lenght of this cable. I bought these for my daughters phone and they work very well, fast charging and easy to connect.
Jeffrey Douglas
Apr 8, 2019 7:32:43 PM
such a great buy
Perfect! Since I use my tablet while it is charging, the cord always gets bent where it connect. We use these throughout or home and always something needs to be charged. Such a great buy!
Paul Orleans
Feb 19, 2019 10:20:07 PM
sturdy and charge quickly
My family goes through many charging cables and these have been very sturdy and charge very quick. The length is nice and the price is great! I would definitely recommend this braided cable.

Michelle Moore
Dec 26, 2018 10:15:42 PM
extremely durable
It charges super fast and the products are extremely durable. The quality is really great and seems to be the only charger that works for my husband, so that's a bonus!
Nelson Barney
Dec 3, 2018 12:55:44 AM
best charger ever
The best-extended cable that I have used. The extra length is awesome for using a device while plugged in. It charges faster than I used before. Superb quality!
Sophie Clark
Nov 19, 2018 10:54:40 PM
great and durable cable
Great cable, durable, and well-made quality material. This is fast charging and the braiding on this particular cable is really nice and definitely satisfies out of the box.

Robert Anderson
Aug 28, 2018 8:57:24 PM
very nice cable
Very happy with this purchase. The fit and feel of these cables is good. Good connectivity with the phone cover on, which is very nice. Highly recommend!
Agustine Orleans
Aug 27, 2018 7:10:31 PM
high quality cable
High quality flexible braided cable with quality connectors. It feels very solidly made with a good tight fit. Well worth the price!
Andrew Parker
Mar 22, 2018 9:15:44 PM
well worth the price
I found these cable to be very sturdy and well worth the price. The connection of the cable ends make is secure with a good fit and a fast charge. Satisfied customer.
Jonna Miller
Mar 18, 2018 11:35:44 PM
excellent value
Excellent value for the price Good for syncing and charging. I will definitely repurchase again in the future:)
Caroline Santos
Feb 26, 2018 7:42:27 PM
works really well!
Works really well and it's super sturdy! I like how it charges my cellphone quickly as well. I'm satisfied with this purchase.
Susan Concepcion
Feb 15, 2018 9:43:35 PM
cable fit the bills
Cable fits the bill along with a high quality smart charger. My phone charges quickly! The price is extremely competitive. Great buy!

Write Your Own Review