Features & Highlights
Why you should buy this product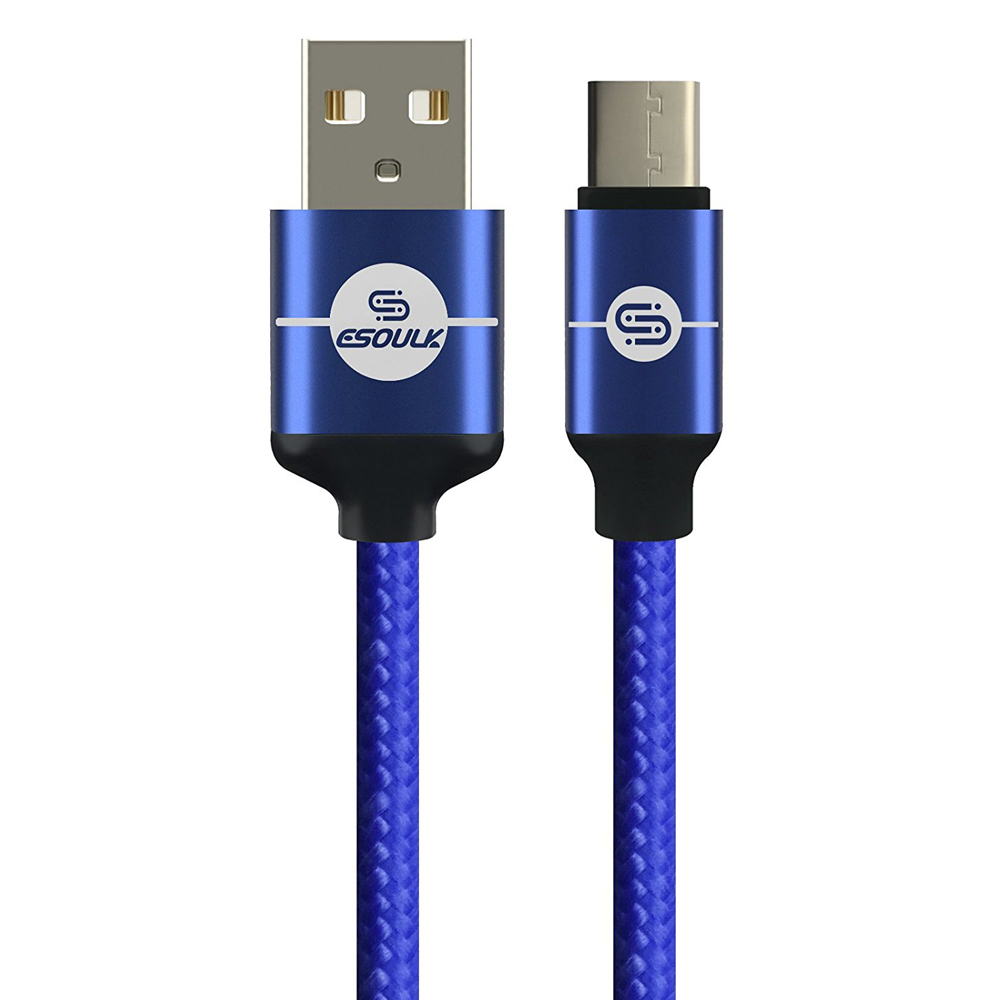 Type-C to USB 2.0 A Data Cable brings significant performance enhancements to the normal USB standard, while remaining compatible with the kazillions of USB enabled devices currently deployed in the market. Connect your smartphone, electronic devices, and PC to the next generation in USB technology. Connect to keyboards, pointing devices, digital cameras, printers, portable media players, disk drives and network adapters to personal computers, both to communicate and to supply electric power.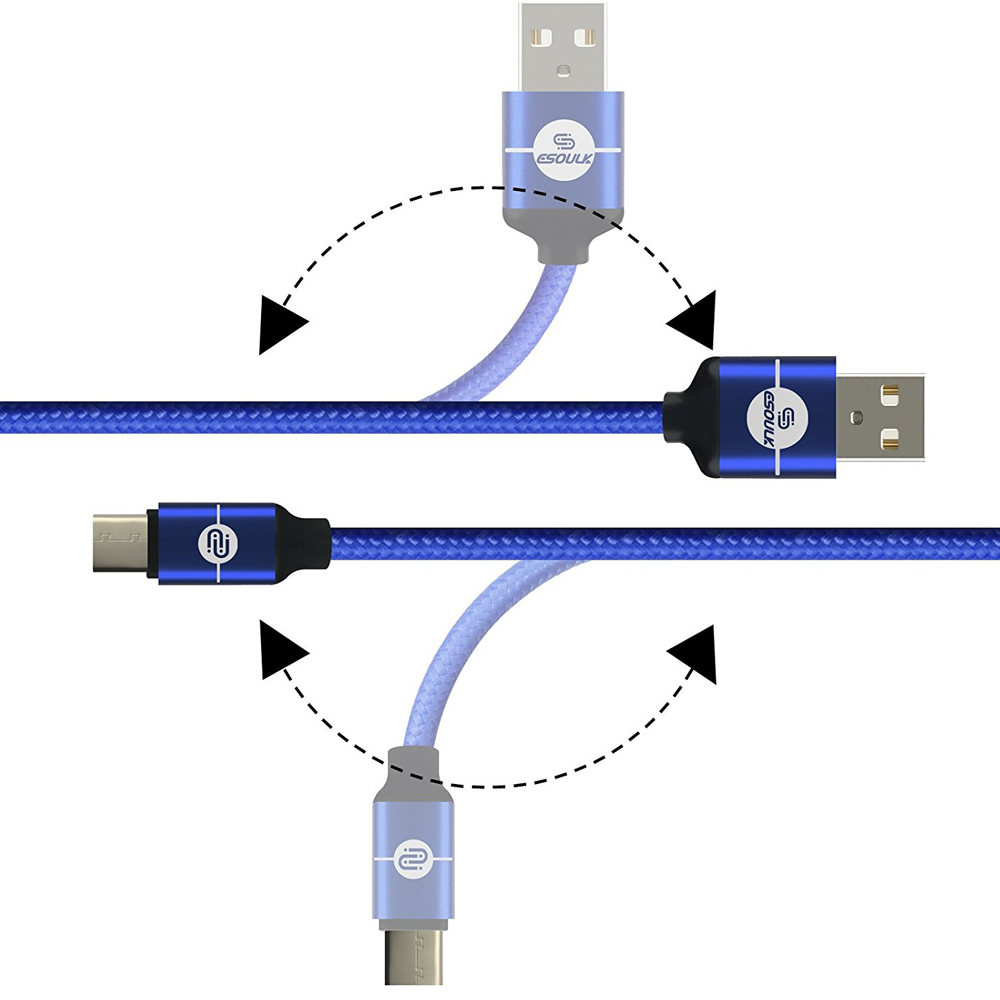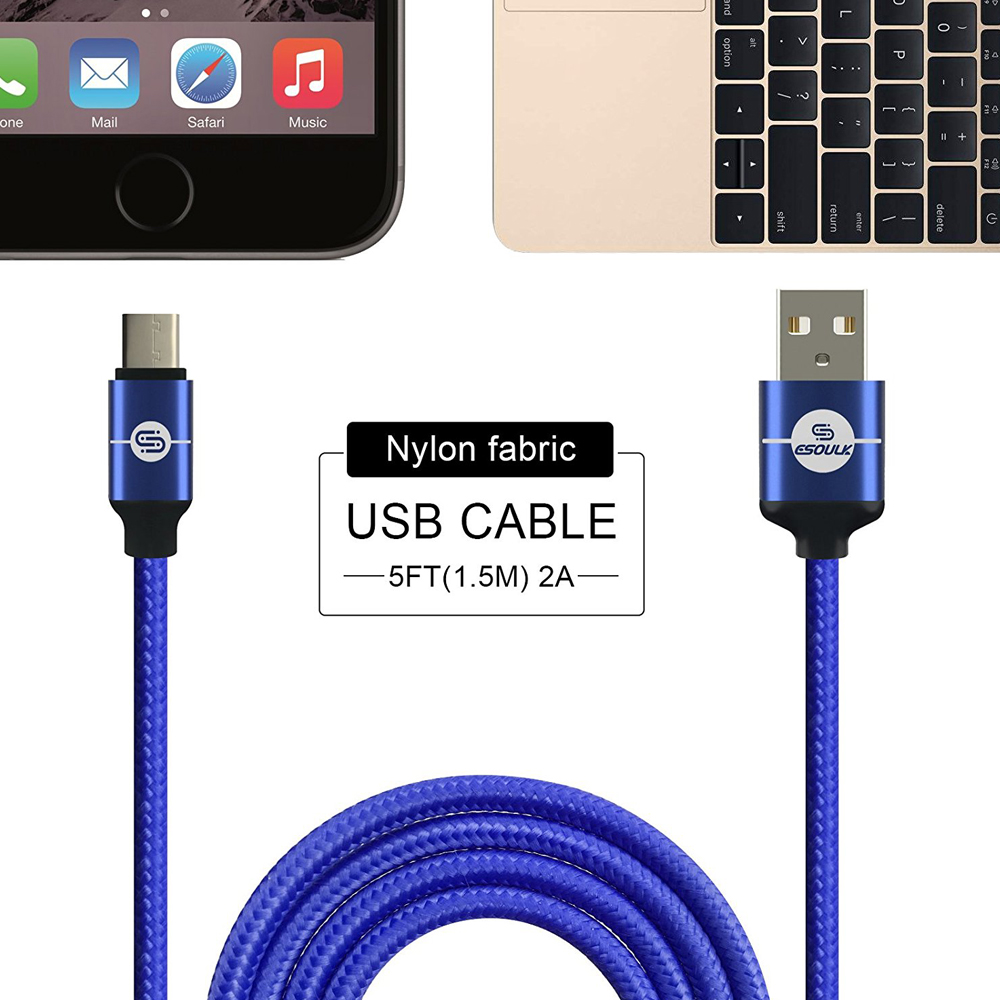 - Color:BLUE
You Might Also Be Interested
Customers Who Viewed This Item Also View
Customer Reviews
Arvin Moore
Feb 19, 2019 10:21:02 PM
ideal for my needs
Very high quality and it looks good and feel. It quite bendable and I haven't worried about it breaking by bending it. Nice braided nylon to bundle it all up as well! These cables are ideal for my needs.

Joshua Hopkins
Jan 2, 2019 4:55:35 PM
definitely a durable choice
I bought this quite a while ago and it's still in good condition. It's definitely a durable choice. The length is just right and it doesn't get tangled. Will definitely be buying a few more.
Joel Douglas
Nov 14, 2018 9:42:21 PM
great cable for the money
The nylon wrap reinforces the wire to prevent breakage and the length is just right. Cable is so flexible, high quality, and works fantastic! Great cable for the money no issues at all.
Vic Wilson
Oct 16, 2018 1:22:52 AM
very sturdy
Cable seems very sturdy and is pretty long. It seems durable and its faster than the cable I used before. Definitely worth buying!
Julia Morris
Aug 27, 2018 6:45:01 PM
nice color
I really enjoy these charging cable. They have a good connection, durable, don't get tangles and give plenty of room to move around while the phone is plugged up. Nice color!
Charles Clark
Mar 18, 2018 11:41:06 PM
sturdy and durable
One of the best cable I have ever owned! It's super sturdy and durable. The length is perfect and the price is honestly unbeatable!
Audrey Lee
Mar 1, 2018 4:38:57 PM
very satisfied
Very satisfied! I really like this cable, I'm glad I bought two. It's made of good material, beautifully braided and very functional. Good price!
Nicanor Thorn
Feb 27, 2018 10:03:48 PM
cables looks pretty robust
Cables look pretty robust, excellent fast charging and very good price. This is durable material and great quality. High recommended.
Stephanie Anderson
Feb 18, 2018 8:46:01 PM
great looks
Great looks and it feels expensive. Nice quality connectors and the braided sleeve was good looking. The cable are pretty awesome!
Julie Wilson
Jan 24, 2018 10:04:13 PM
worth the cost
Very pleased with this purchase. This is good quality charge cable, I love that they are extra long and braided covering and very durable. Worth the cost!
Dorothy Smith
Jan 23, 2018 6:44:34 PM
strong and durable cable
Cable is rock solid from cable to connections and very durable. You can't go wrong with this cable. Highly recommend.
Sebastian Cameron
Oct 25, 2017 5:07:08 PM
it works well
Very pleased with the purchase. This is definitely one of the higher quality cable options, strong and seems it's durable cable. It works very well! Price was good!
Write Your Own Review