Geeky Gifts Not From Grandma
Features & Highlights
Why you should buy this product
Universal USB Portable Mini Donut Float Water Humidifier [White]
Are you the type of person who enjoys spending their day in bed or on the sofa playing on their phones If you are, then we have the right accessory just for you! This RedShield Lazy Holder can be clamped onto a desk or table next to your bed or sofa so you can enjoy playing on your phone while lying down! The phone clamp can fits all phone models and the stem of the stand can be adjusted to however way you want it. You will no longer need to worry about having your smartphone drop on your face ever again!
Doughnut Design - Portable sub-miniature, lightweight, good for desktop decoration
Convenience to use - Just put it any type of container with water
Humidifier - Relieves your breath, eyes and skin in dry seasons anywhere
No fixed water tank, no filter, so easy to clean and even prevent bacteria
It is better to go with big edge cup, small cup may affect the fog effect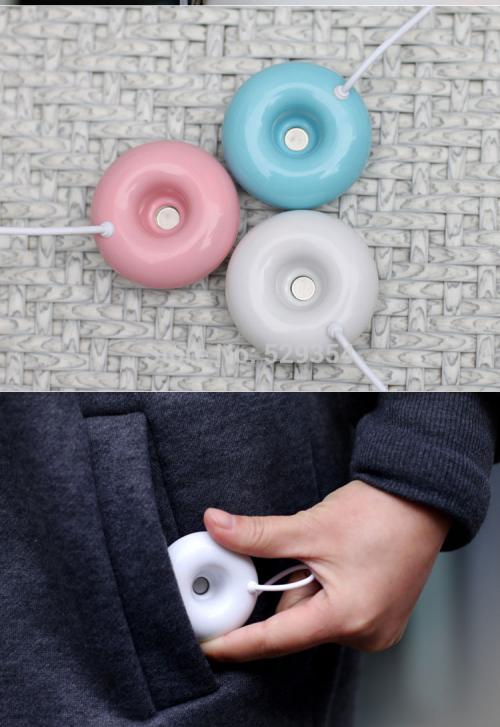 You Might Also Be Interested
Customers Who Viewed This Item Also View
Customer Reviews
Hermie Parker
Feb 25, 2019 10:46:43 PM
very comfortable and healing scents
Love this mini humidifier! Small, cute and I like this mini donut float. I put it at my desk and it's wonderful feeling the cool mist is blowing right at my nose. It is so very comforting and healing. Thanks, Geeks!
Vangie Peter
Dec 27, 2018 9:39:10 PM
very useful and functional
Works wonders to add much-needed moisture to the hotel room when traveling. This is very useful, especially when I use my a/c the room doesn't feel so dry anymore!

Joe Hopkins
Dec 17, 2018 6:51:43 PM
i take it anywhere I go
Perfect! I love this humidifier! It is perfect for a small room and the mist is just right. It would also be a perfect humidifier for travelers. It is small enough to take anywhere I go!
Jenny Taylor
Nov 20, 2018 10:42:51 PM
compact and comfrotable
Fabulous! It is compact and very comfortable! This is very easy to use, easy to pack for those hotels that are very dry. No more sore throats on vacations. Perfect!

Angie Black
Nov 8, 2018 12:10:18 AM
it works fabulous
Awesome! It works fabulous, easy to use and works great for my desk at work. I feel like I've been able to breathe at my desk finally! Very useful!

Lauren Hills
Oct 17, 2018 12:34:34 AM
keeps me hydrated
I bought this because I travel frequently and tend to find the hotel room a bit dry. I place this by my bedside at night and it keeps me hydrated and feeling great in the morning.
Ruth Mclean
Oct 4, 2018 1:13:09 AM
cool little thing
Cool little thing! It was a lifesaver at work and when traveling with a sinus infection. Puts out a lot of humidity! It's so cute, it's like a little donut floating in a random cup!
Write Your Own Review