Features & Highlights
Why you should buy this product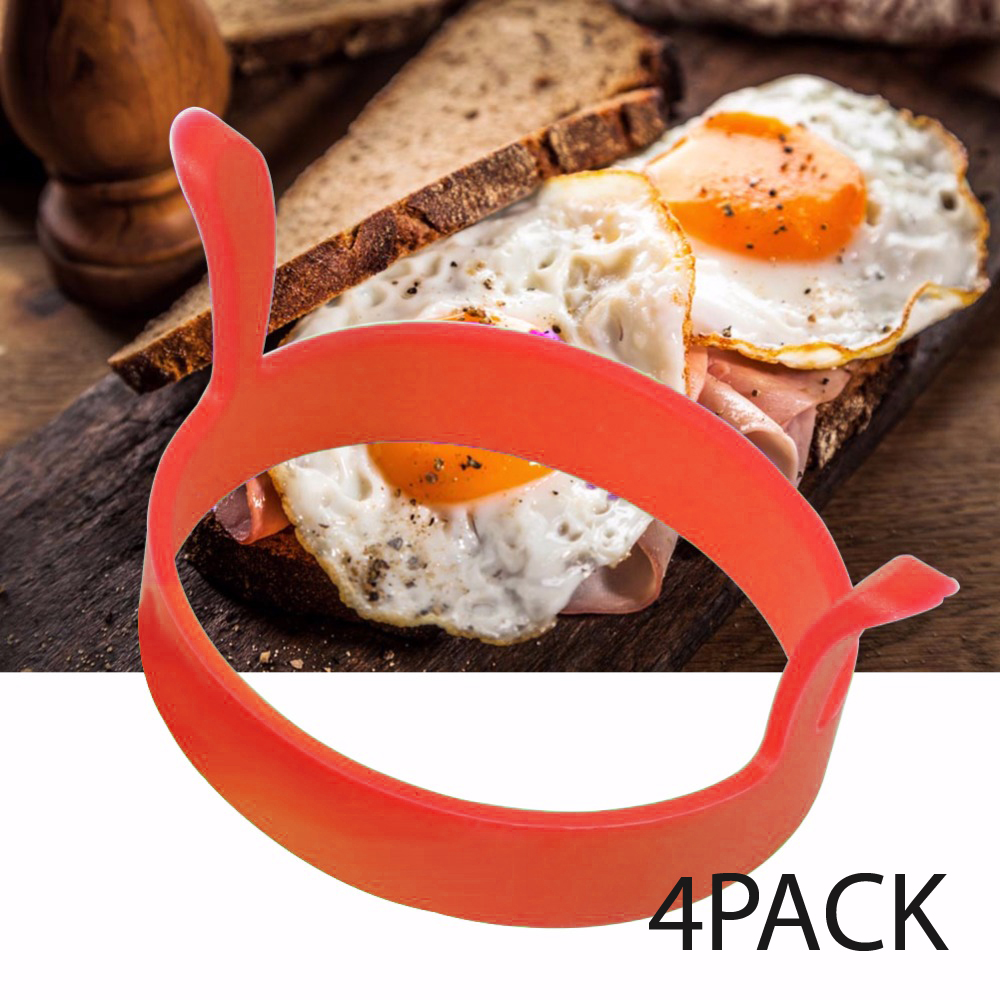 Do you have hard time cooking that perfect round shaped egg or pancake? You can now cook eggs and pancakes easily without making a mess with Eutuxia egg rings. Cook your favorite fried eggs, poached eggs, egg benedict, omelets, mini pancakes, egg muffins, breakfast sandwiches, fritters, patties, desserts, etc. with our egg rings. Perfect tool for cooking your desired food! Be creative and imaginative with your cooking skills. Simply lift the egg rings with two little bunny ears when done cooking. It's made from materials that are safe to be handled with food. 100% food grade material, BPA free, high heat resistant, and dishwasher safe. It doesn't stick to your pan like the other ones! It's easy to clean. Simply wash with a drop of dish soap and air dry or just put it in your dishwasher as it is dishwasher safe. With a diameter of 3 inches, you can cook cute mini eggs and pancakes. Enjoy your breakfast or brunch without being messy. It comes in 4 pack so you can cook more at once.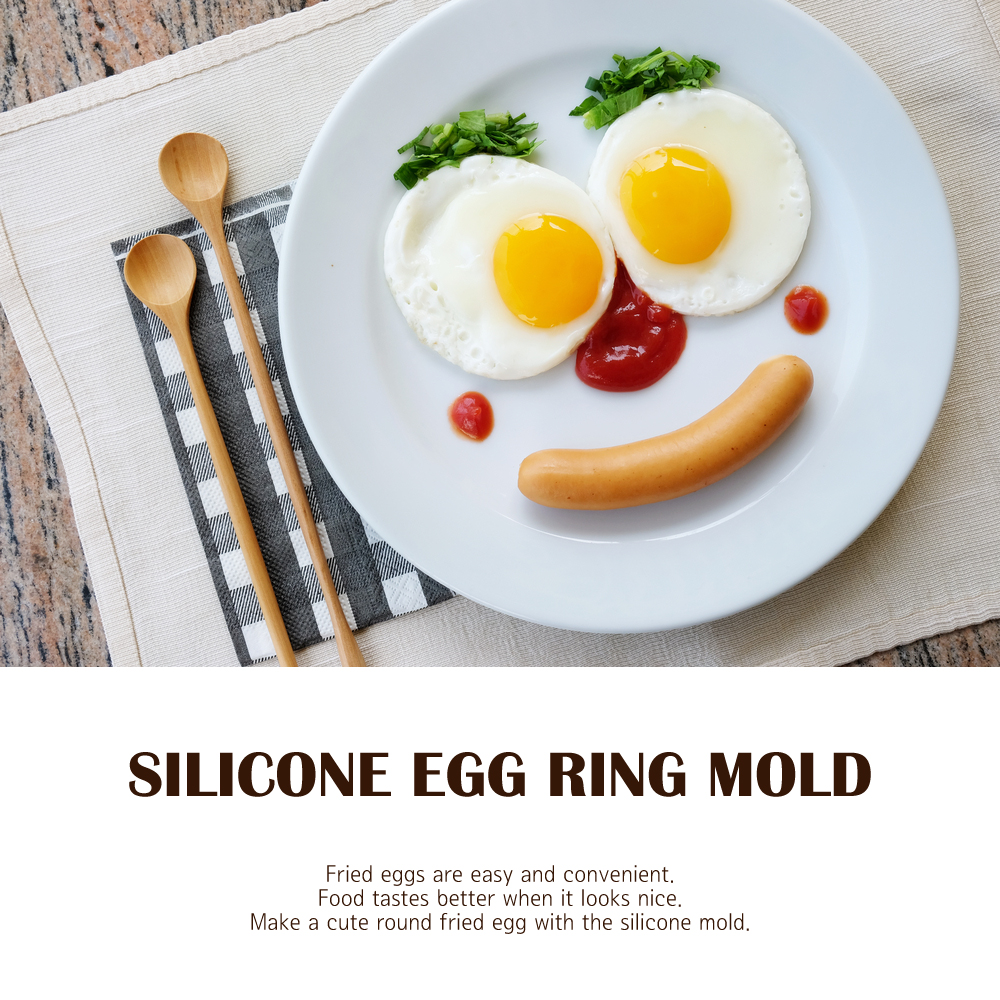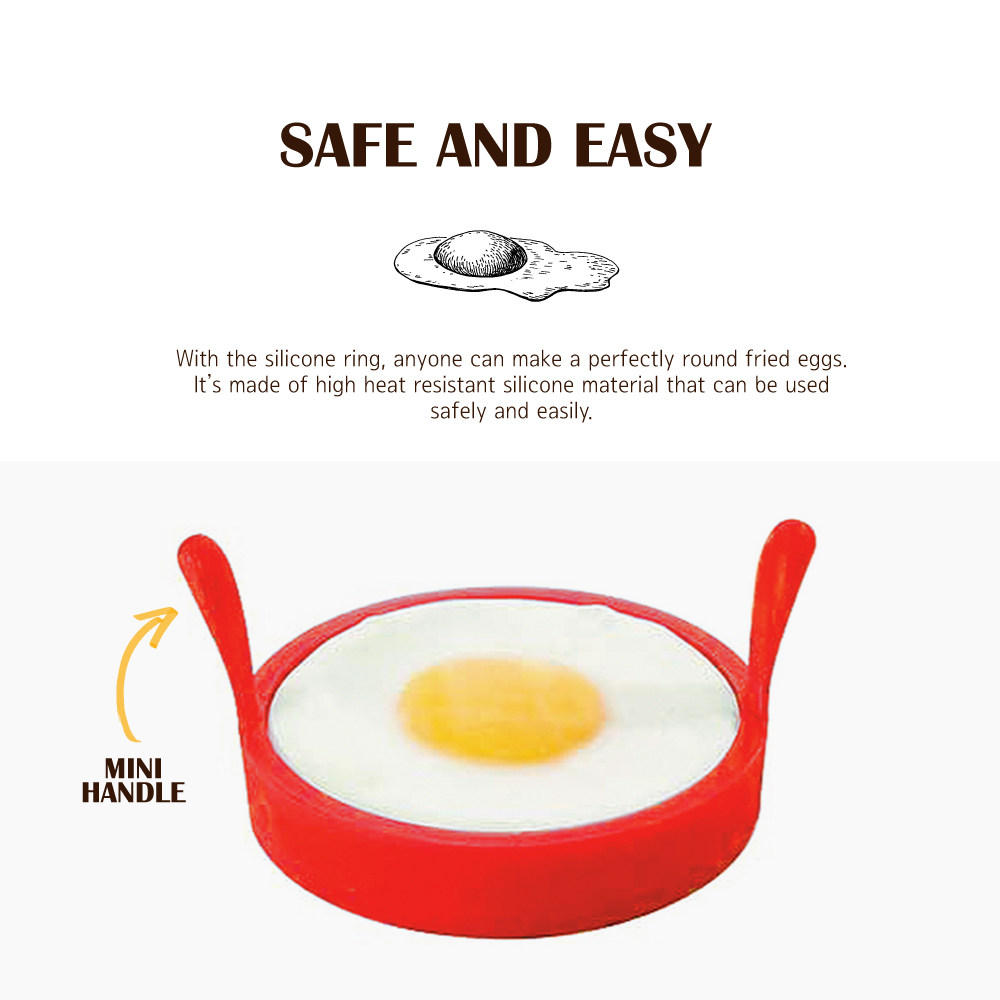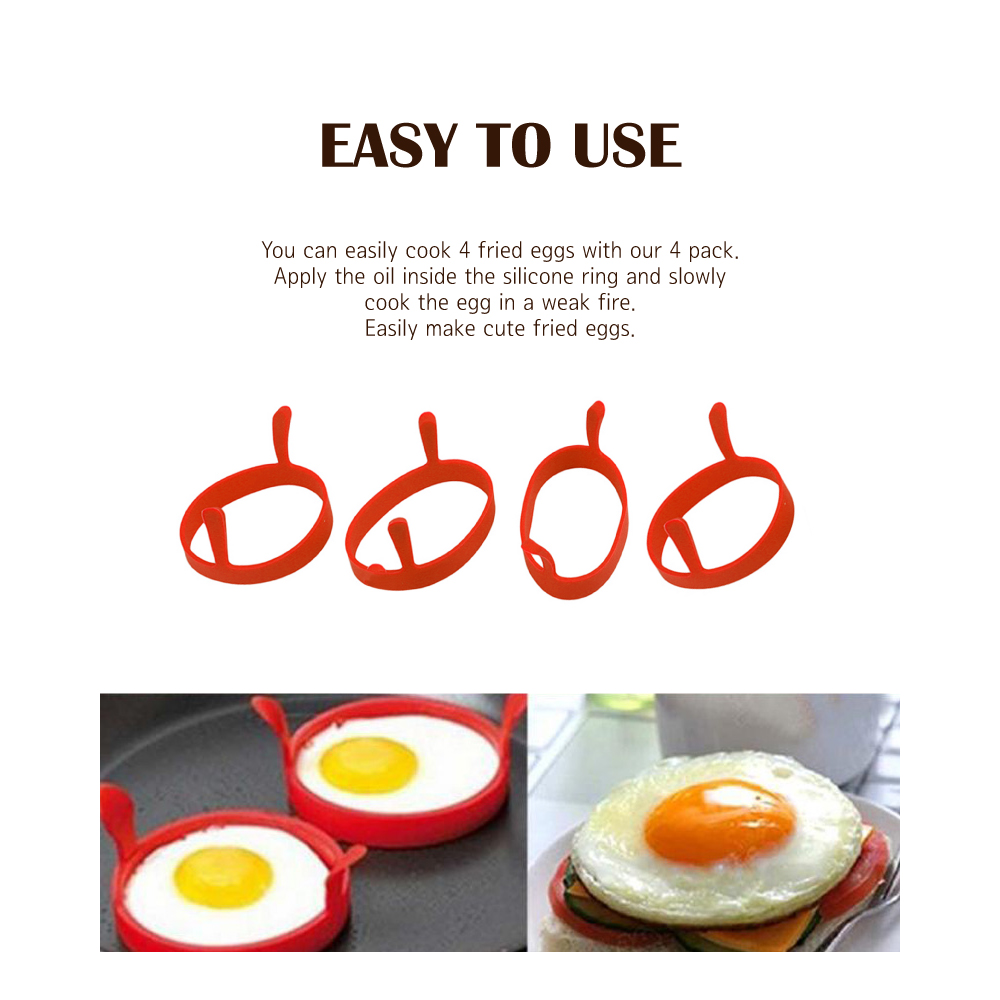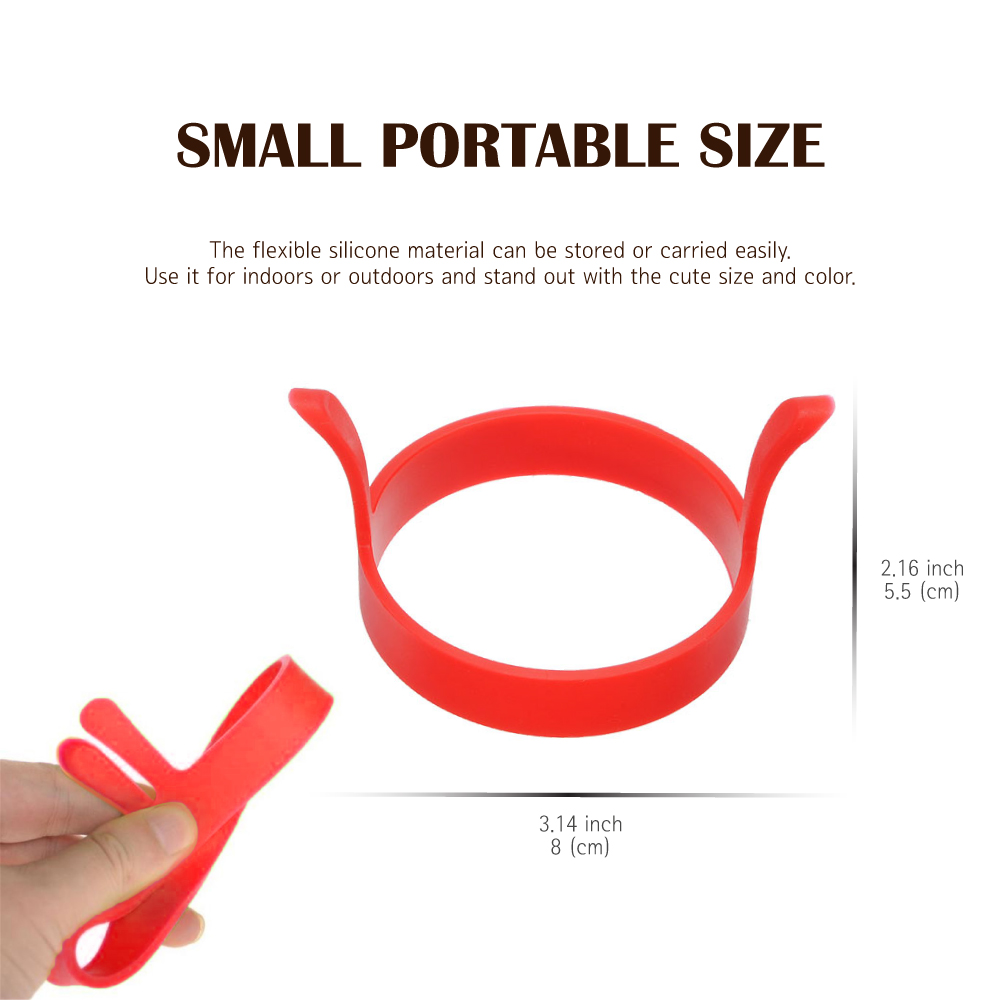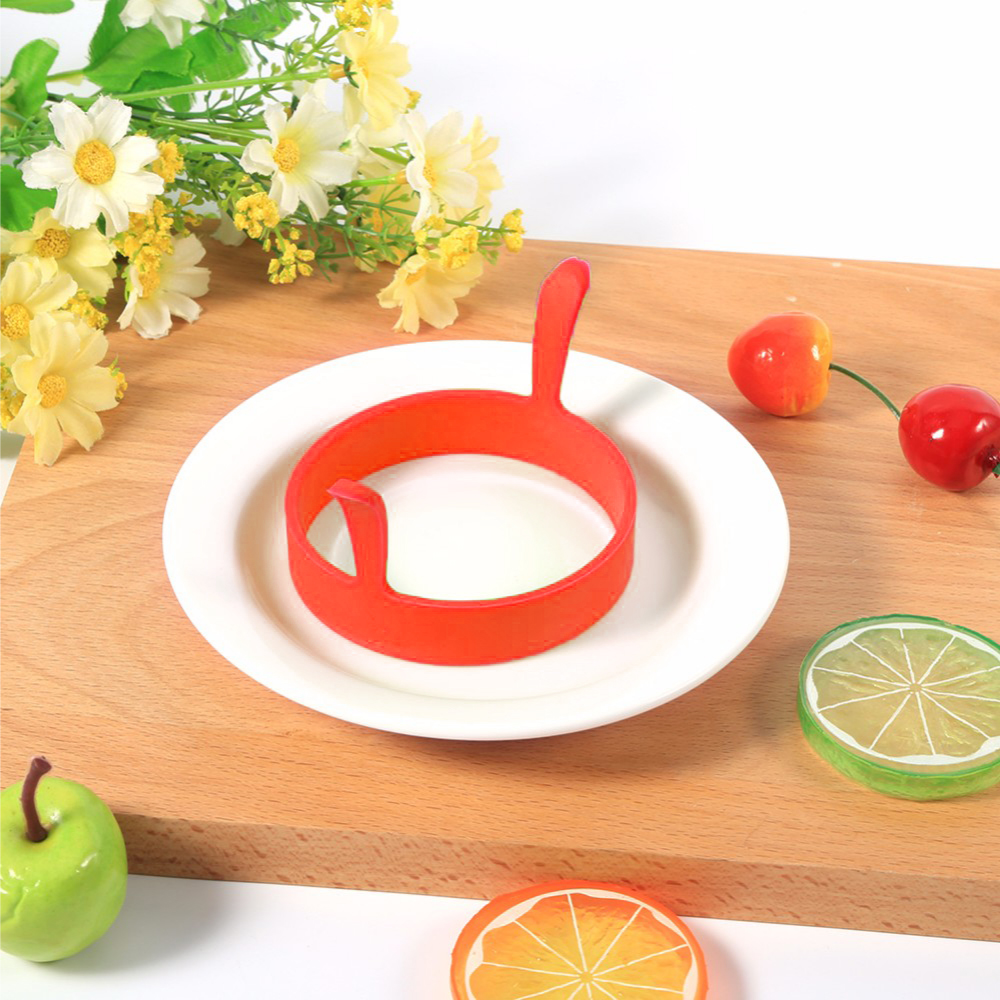 - Color:RED
You Might Also Be Interested
Customers Who Viewed This Item Also View
Customer Reviews
Andy Walker
Apr 16, 2018 1:11:20 AM
best gift ever
Bought these as a gift for my parents. They use a griddle like we do. A must-have for breakfasts. Perfect shaped egg and easy to clean.
Joanna Marie
Apr 4, 2018 10:57:47 PM
fun and easy to wash
I was able to flip the egg in the mold and helped to retain shape throughout cooking. These were fun, cute to use and easy to wash.
Joe Mcdomald
Feb 12, 2018 7:54:50 PM
works very well
Easy to use. Works very well just make sure your pan is hot and slowly fill the egg ring. Use it every morning to put in a toasted English muffin. Happy morning:)
Write Your Own Review