Features & Highlights
Why you should buy this product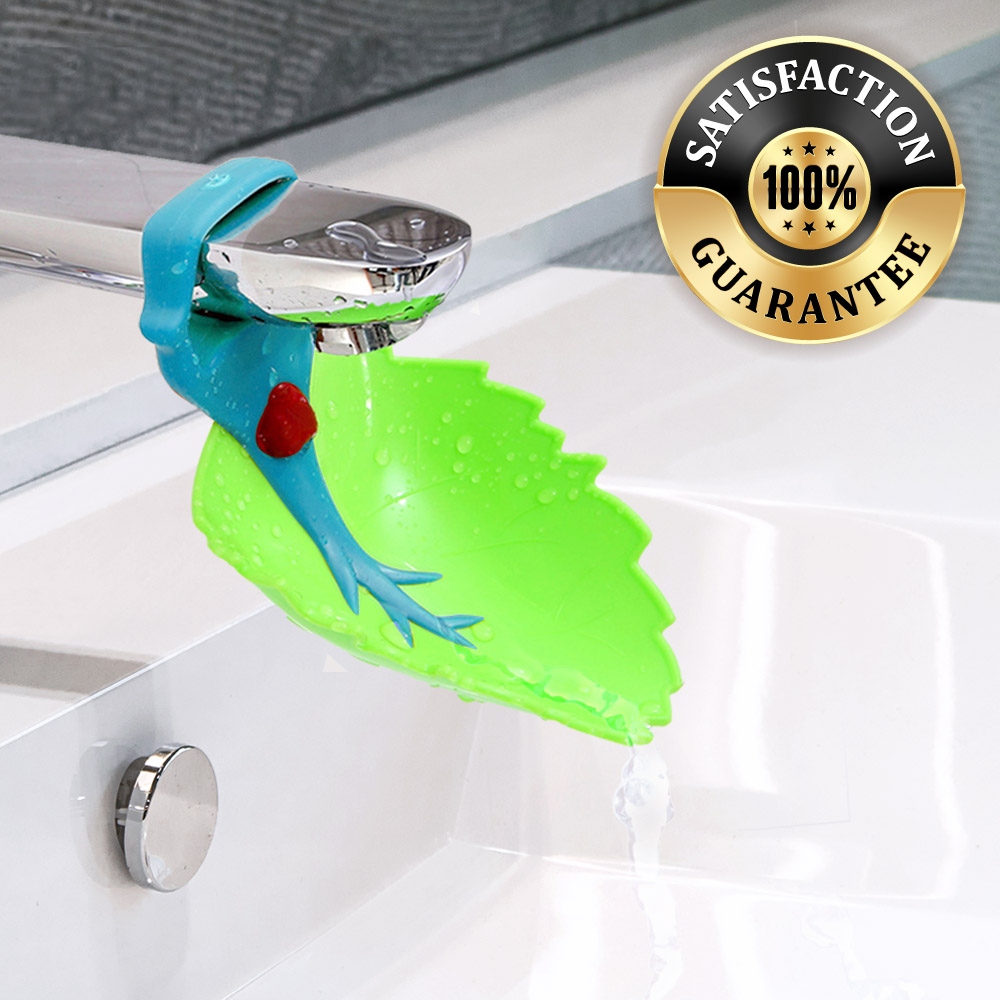 Eutuxia Water Spout & Faucet Extender for Kitchen and Bathroom Sinks. Perfect for Babies, Toddlers, Kids. Safe, Fun, and Easy Hand Washing Solution for Children. Unique & Cute Leaf Design. [Blue]
Do your kids hate to wash their hands Do you want them to enjoy washing their hands Here is a great way to teach your children good sanitation habits during their early ages. Kids learn faster when they're younger, so it's a great practice to get started as soon as you can. This cute little leaf design faucet extender will help make it fun and easy for your kids. If they hate it, make them love it right With this leaf faucet extender, they will love washing hands from now on. You can easily extend your faucets to your kid's reachable range so they can wash their hands with ease. It's made out of soft silicone and plastic and the corners are rounded, so it's definitely safe for all ages. We all know safety is the most important thing when it comes to children products. The installation is fairly simple. Just squeeze both sides and push it into your faucet. It only takes a few seconds of your time. It also comes in a bundle so you can save money. How convenient is that
A great way to teach your children good sanitation habits during their early ages. Cute leaf design will make it fun and easy for your kids! They'll love washing hands from now on. Remember, kids learn faster when they're younger!
The leaf extenders are made out of soft silicone and plastic material. We have designed it to fit most standard bathroom and kitchen faucets. Soft silicone makes it easy to install on most faucets. Squeeze on both sides or stretch and push it in into your faucet. Really easy and it just takes only few seconds to install, requires no tools.
Easily extend your faucets to your kid's reachable range, which allows children to wash their hands with ease. It comes in brown and blue, as well as a bundle for those who needs more and want to save money.
When it comes to products made for children, the most important thing is safety. Our product has no sharp edges, which makes it safe for your children to use in case of accidental contact. Now you don't have to worry about being there for them when they're washing their hands.
The extender is small and compact and only measures about 5.5" x 3.5". It is small enough to be carried around anywhere such as family trips or vacations.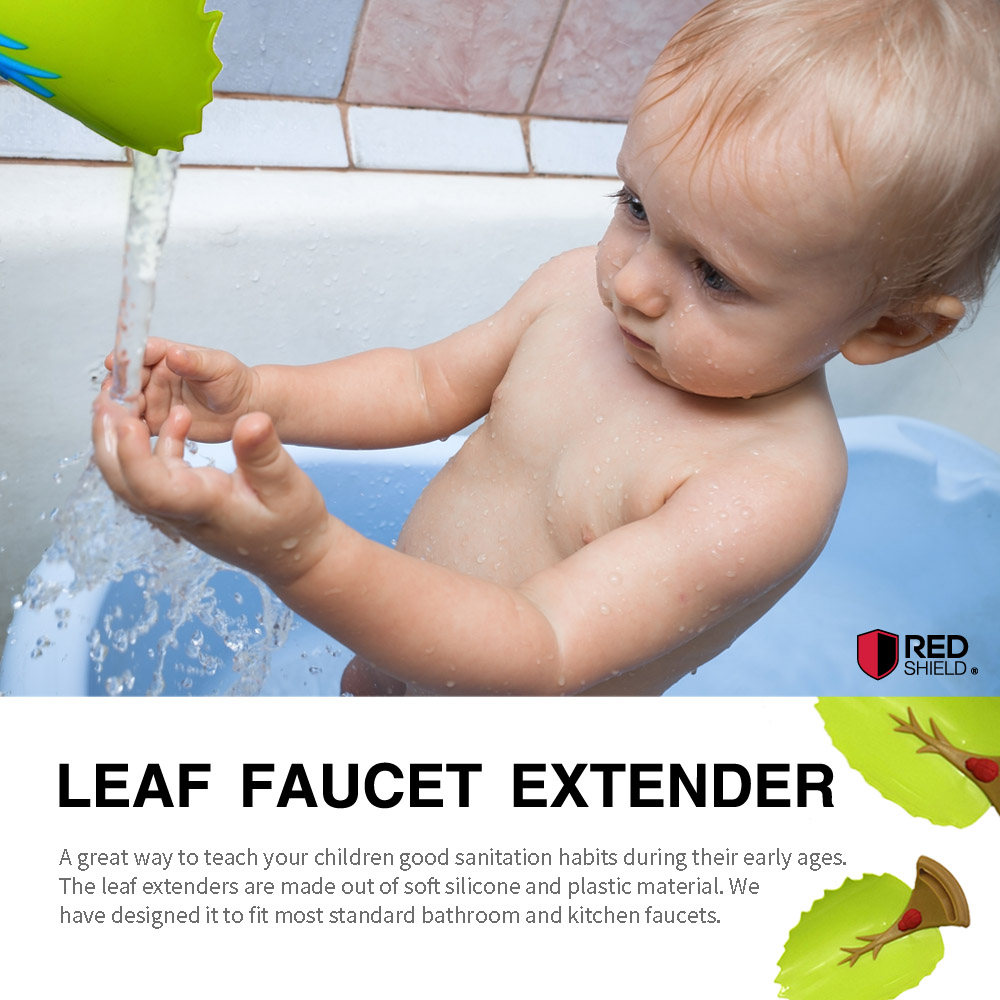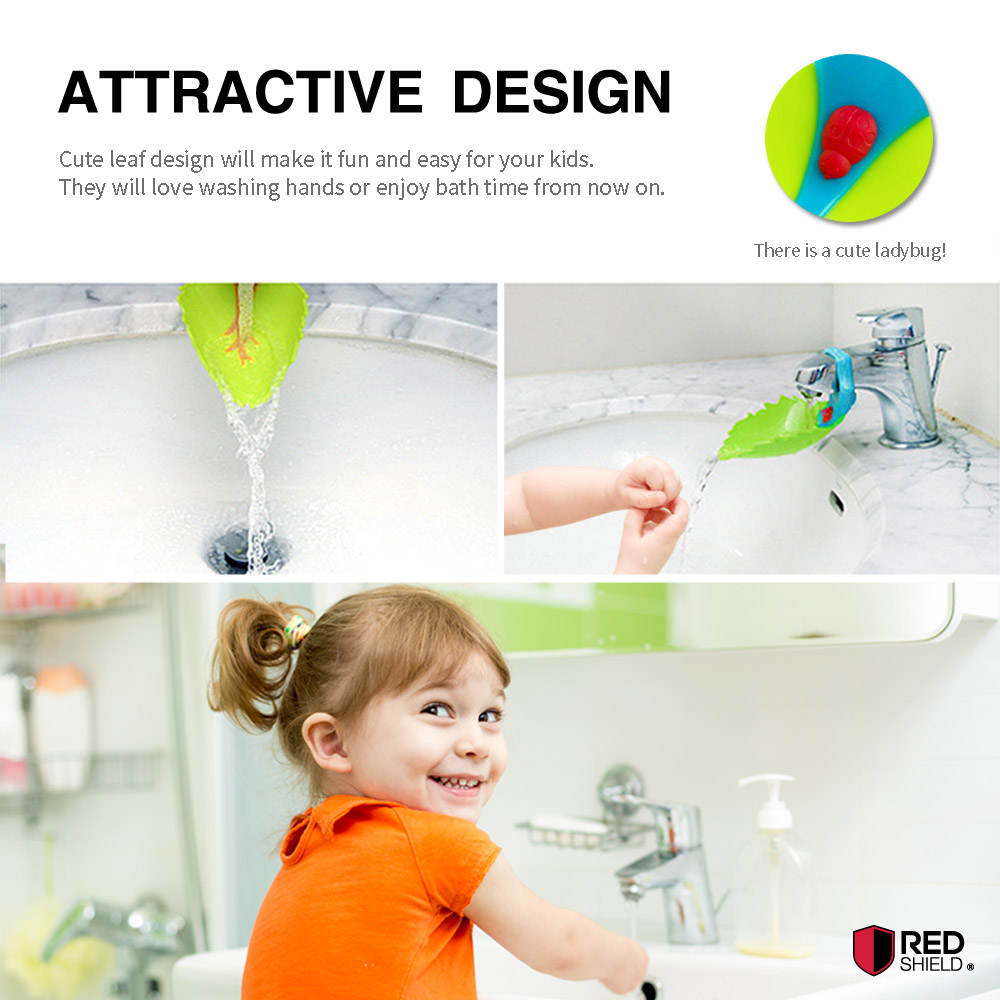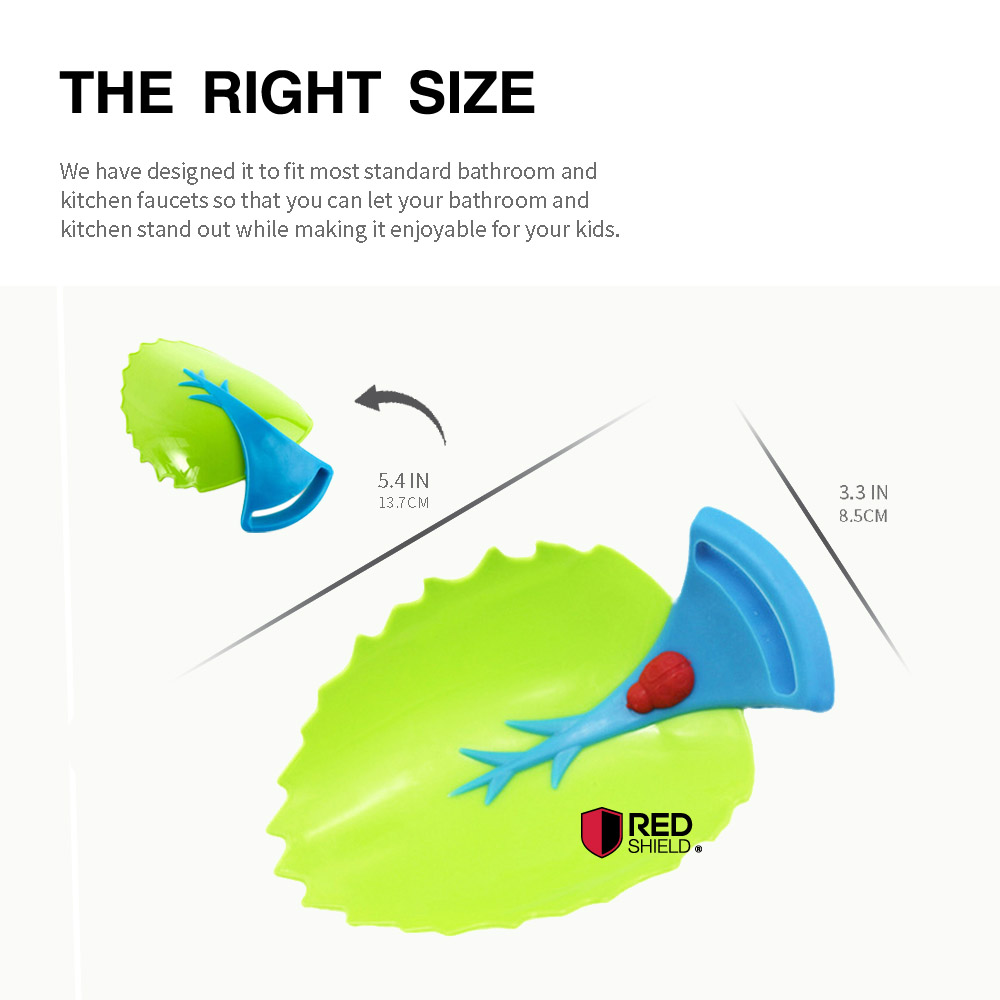 You Might Also Be Interested
Customers Who Viewed This Item Also View
Customer Reviews
Michelle Cornish
Jul 17, 2018 12:21:37 AM
absolutely perfect
Absolutely perfect! It's easy to swing out of the way when I don't want to use it myself. My toddler loves being able to reach the water.
Jane Wilson
Jul 13, 2018 12:25:18 AM
serve the purpose
Perfect fit and serve the purpose. It makes hand washing so much easier with my independent toddler that wants to do everything for herself.

Joanna Laurence
Jul 9, 2018 7:04:37 PM
such a smart and cute idea
Such a smart and cute idea! My kids love these and it makes it a lot easier for them to wash their hands. They work great and the price is good as well.
Write Your Own Review