Features & Highlights
Why you should buy this product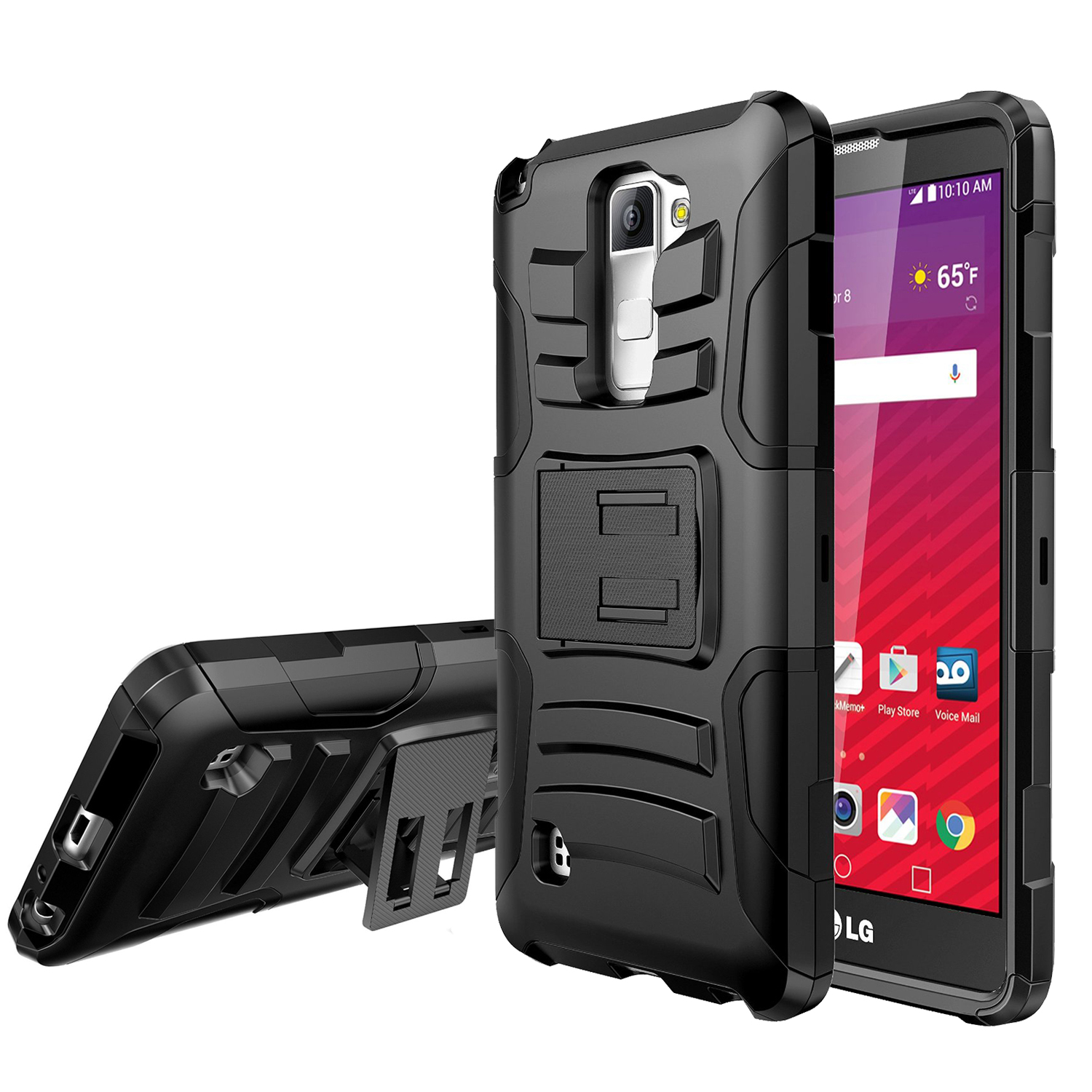 [LG Stylo 2] Holster Case, REDshield [Black] Supreme Protection Hard Plastic on Silicone Skin Dual Layer Hybrid Case
If you are looking to provide the ultimate protection for your LG Stylo 2, then think about shielding it up inside this fashionable Black dual layer case with a unique look! The dual layer technology enhances your LG Stylo 2 by adding exceptional grip and impact resistance. Convenient and easy to apply on to your phone, take it everywhere to bring the spotlight on you and your unique LG Stylo 2!
Made for your LG Stylo 2
Dual layers for high level of protection: Hard outer case wrapped over soft rubbery silicone inner layer
Dent and scratch resistant Hard case
Durable silicone material that resists moisture stretches to fit over your LG Stylo 2
Custom-cut with full access to all buttons, ports and speakers
Color: Standard Black
Specially desgined for your LG Stylo 2.
The hard armor case that slides into a locking swivel belt clip holster.
Built-in kickstand for landscape hands-free viewing.


Cellphone case name Supports Samsung Galaxy S7 Devices From Verizon, AT&T, Sprint, and T-Mobile


*This case was made to fit your device only, and will allow access to all buttons and functions.
Important Disclosures
**Actual LG Stylo 2, if pictured, is not included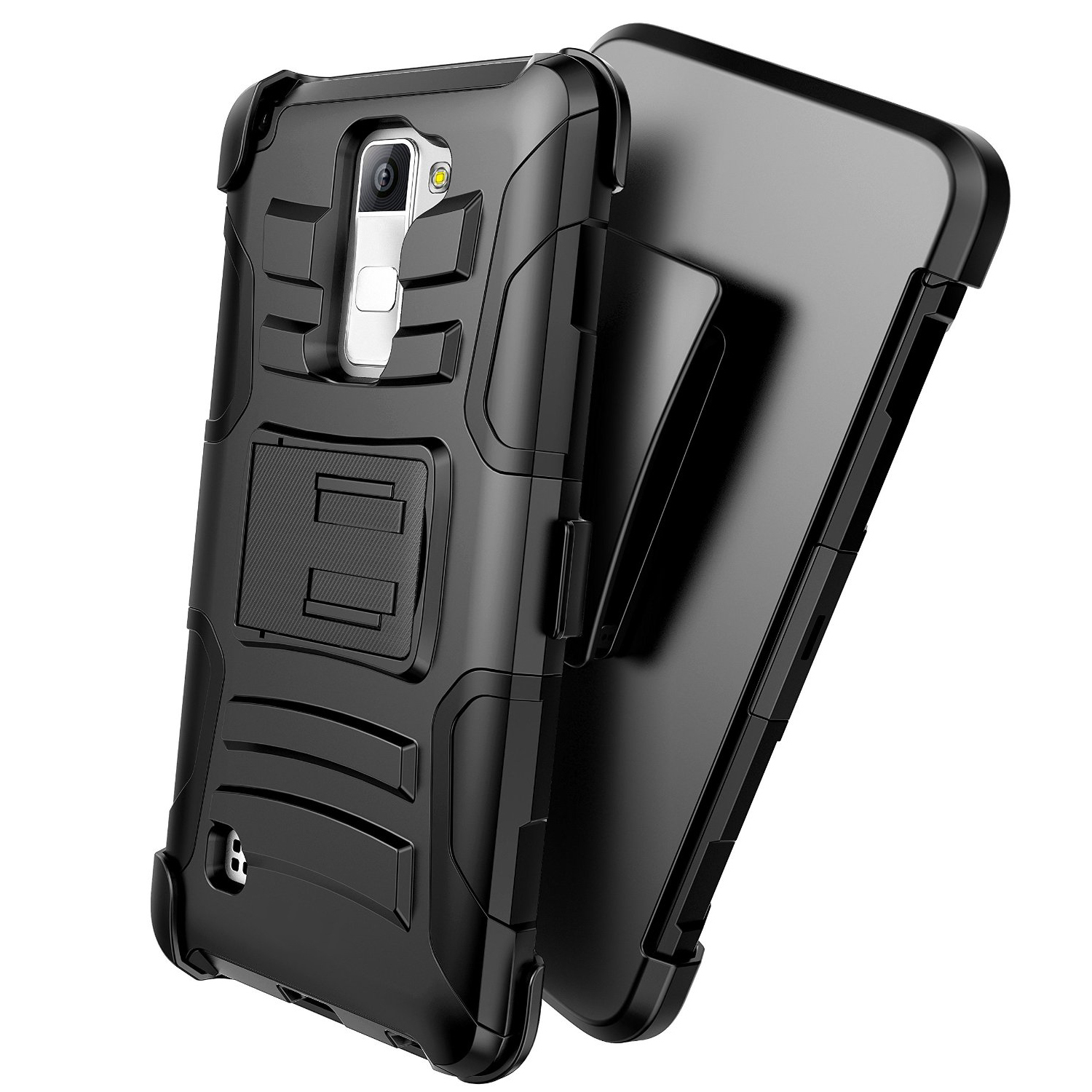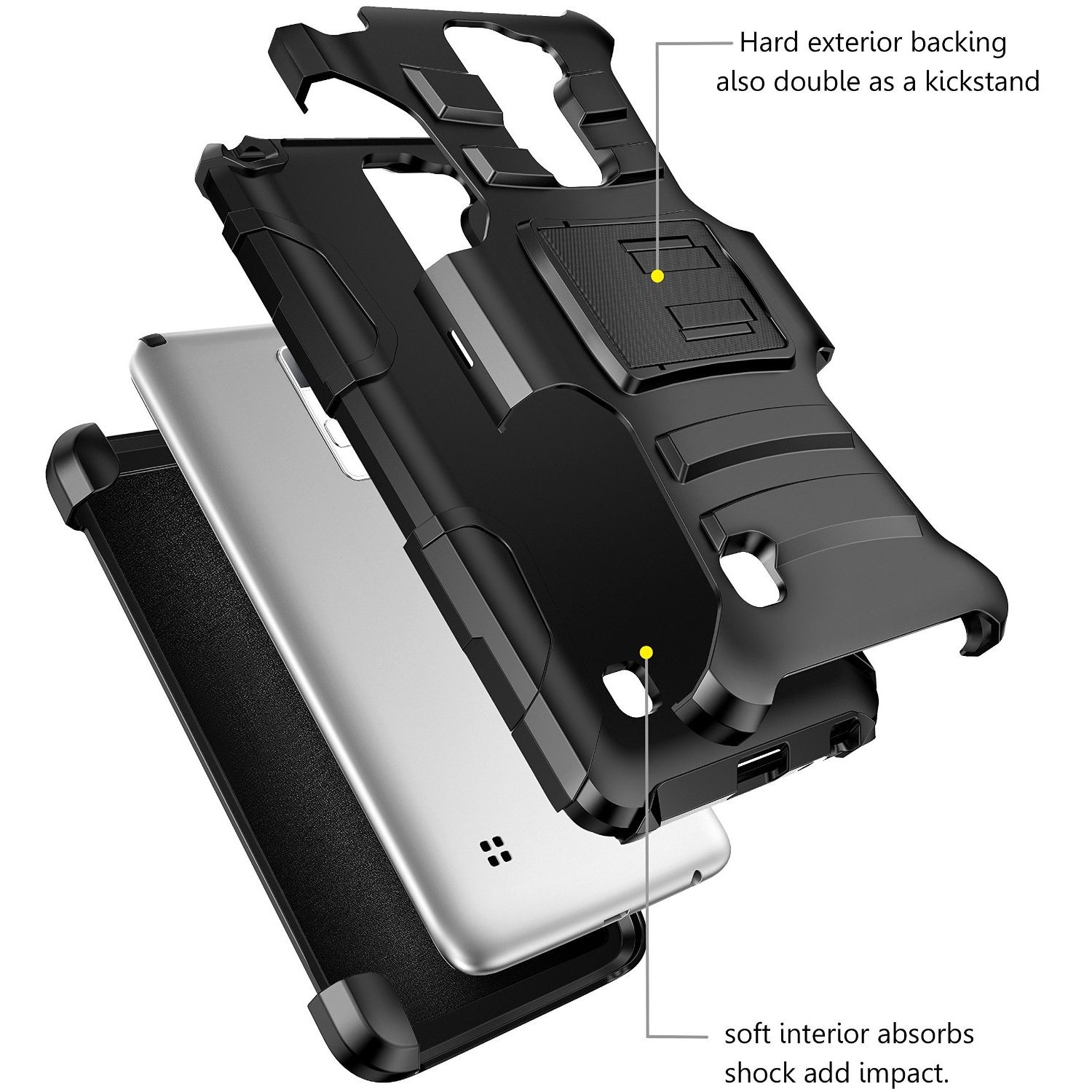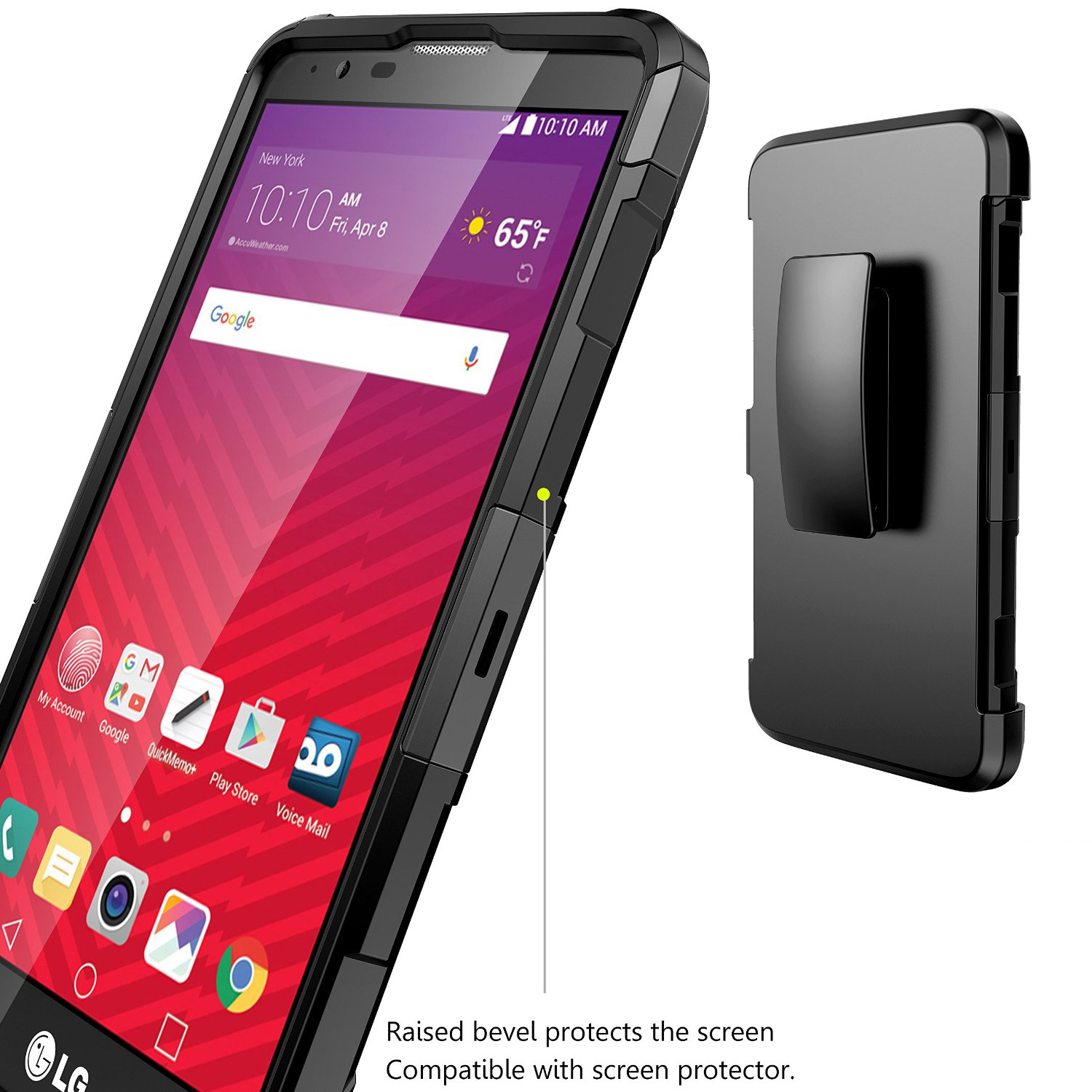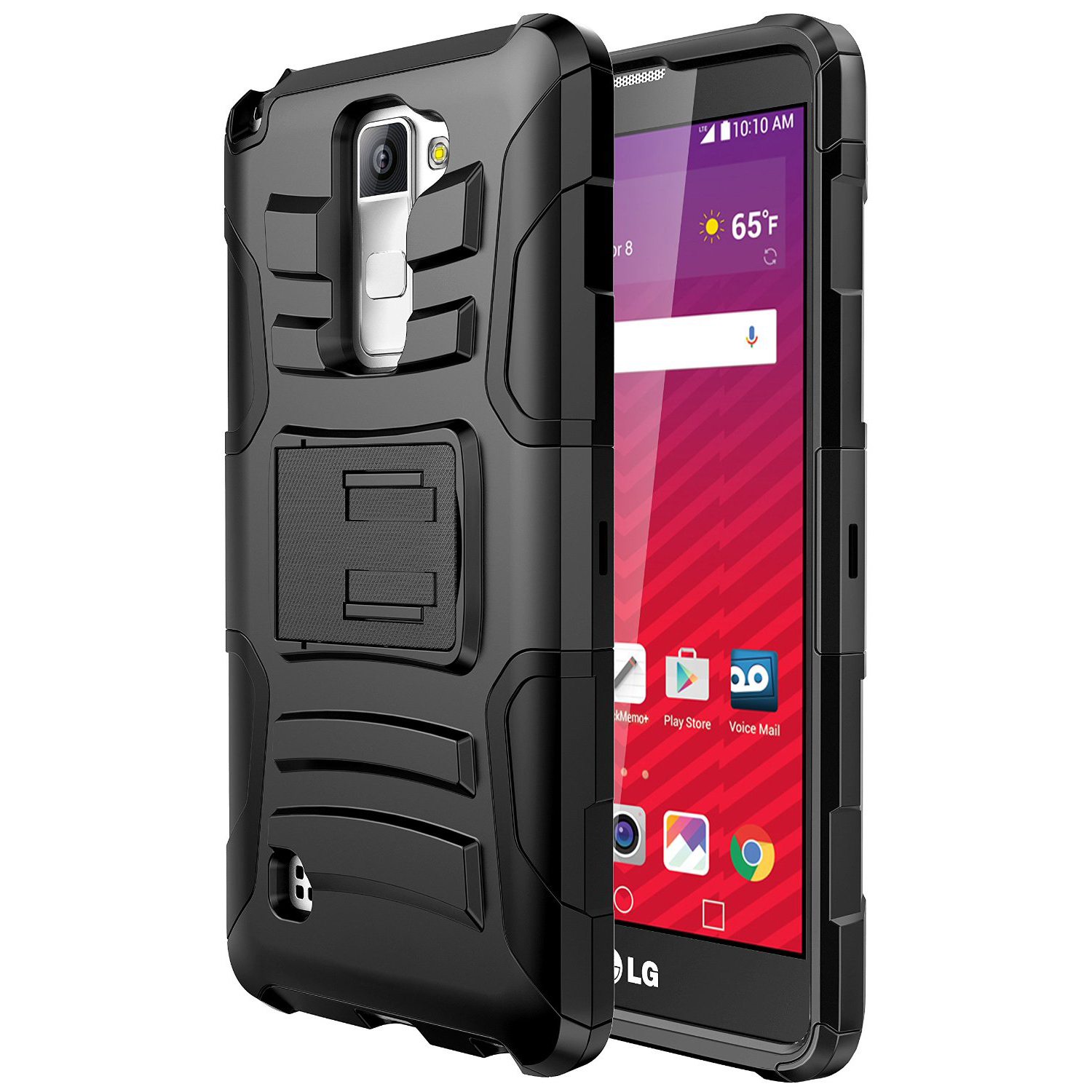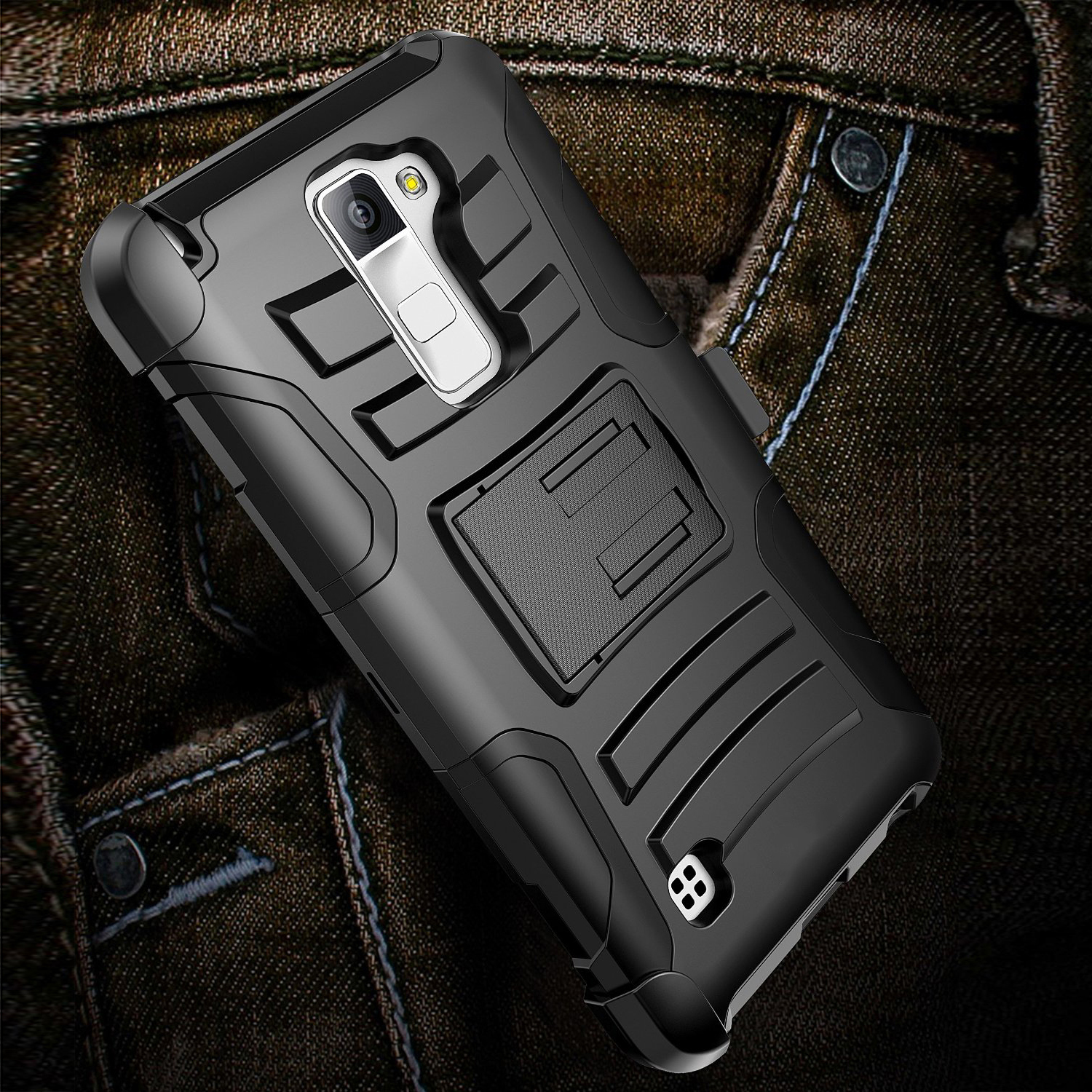 You Might Also Be Interested
Customers Who Viewed This Item Also View
Customer Reviews
Leo Smith
Jul 1, 2018 8:01:15 PM
excellent Holster case
Excellent Holster case! The belt clip feels solid and is well made quality. Fits perfectly and comfortable to hold. This is the best case I have ordered so far! Worth buying!
Andrian Patrick
Jun 11, 2018 10:39:22 PM
worth the cost
Fits like a glove! This is good case, durable and functional. Going strong after a couple of months of use and the case seems to be pretty and worth the cost!
Audrey Howard
Apr 8, 2018 9:38:52 PM
with built in kickstand
Exactly what I was looking for. A lightweight, rugged and very durable. Super like the built-in kickstand for hands-free viewing. Awesome!
Warren Taylor
Mar 13, 2018 11:59:10 PM
great phone case
Great phone case. Simple and slimmer that my previous case. I just received my product and I'm really satisfied!
Jake Hunter
Jul 30, 2017 6:48:44 PM
wonderful case
Wonderful rugged case. Very durable, fits great and extreme protection. It works great and stays close to my body as in my jeans. Excellent product and excellent service! Thanks Geeks!
Evan Turner
Apr 17, 2017 12:00:40 AM
happy with my new case
So far so good and very happy with this new phone case. Fits perfectly, sturdy and durable enough to hold my phone.
John Peter
Jan 3, 2017 8:04:53 PM
kickstand was great
Great, simple and convenient to use. Fits perfectly, sturdy and durable. I love this holster case with belt clip, kickstand is great, watching movies without using my hands. Perfect!
Kevin Lambert
Nov 20, 2016 6:13:53 PM
very reasonable price and functional holster case
Durable, well made product, and gives an excellent protection on my LG Stylo 2. This silicon sleeve is rugged and hugs the phone tight. Very reasonable price and functional holster case and I love it!
Eric Edmund
Nov 8, 2016 5:49:32 PM
great looking case!
Great case. It does protect my phone quite well on my belt. The holes seem well and in appropriate place, and i love it! It was durable, sturdy and great looking case! Highly recommend
Simos Robertson
Oct 2, 2016 6:01:55 PM
Excellent case
Very sturdy I love it! this case is an excellent and affordable. I like the kickstand. i would recommend it to my friends and family.
Liam Nash
Sep 25, 2016 5:59:41 PM
Best case
Best case for my expensive investment. It's perfectly fit. Sturdy, well made, and i love the way it protect my phone. Satisfied in my purchased.
Simon Sanderson
Sep 5, 2016 7:40:17 PM
Satisfied
Works great, fits perfectly ! exactly what i was looking for, It protected my phone when it falls. I am very satisfied with this purchase.
Pippa Cornish
Sep 2, 2016 12:50:21 AM
Excellent case
Works great! The pull out kickstand is very cool, the fits perfectly, excellent case for my husband phone.

Ernest Dicken
Aug 26, 2016 12:03:31 AM
nicest looking case
this case is definitely the nicest looking case,I purchased this for my LG cell phone and it fits perfect. It was simple to put on my phone, all of the charging, volume, camera, and speaker holes line up perfect. I've already dropped my telephone a couple times, and this has saved it from any scratches or cracks. It has a good tight fit, not loose at all.
Michael Brown
Jul 13, 2016 11:16:41 PM
Love this case
Great product that was tested by myself from the fourth floor. The rubbercase made my phone bounced like a sponge. Not even a scratch.
Write Your Own Review