Features & Highlights
Why you should buy this product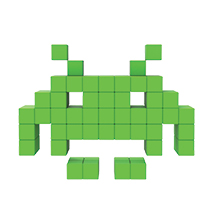 Geek's Reviewed
This Foldable Cellphone Display Stand is just so convenient to have around! It literally takes up no space and saves you the hassle of needing to hold onto your phone to watch a video or view photos. I am a person who spends a majority of my time on my phone wherever I go. With this phone stand, I can free my hands from my phone or tablet and enjoy a burger with both hands while I watch videos on YouTube. It is even small and compact enough to fit in your backpack or purse and being just a few bucks, it doesn't make sense to not carry one of this phone stand!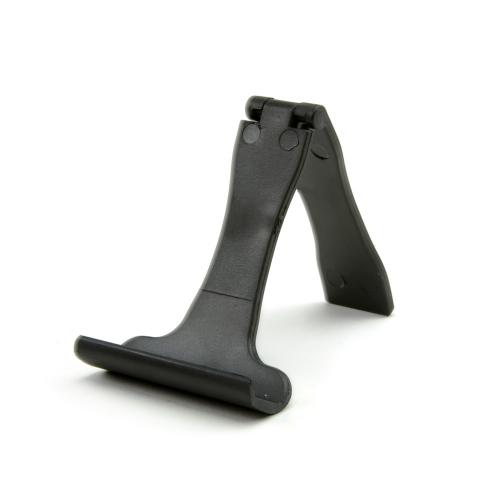 Foldable Cellphone Display Stand
Tired of holding your phone upright to watch videos? Hate the idea of having a case with a stand because it makes it bulkier? This foldable display stand is perfect for you! The compact design folds up into a tiny pocket-sized plastic strip that you can take anywhere. Both horizontal and vertical viewing is easily accessibly just by rotating your phone!
Compact foldable stand
Horizontal or vertical viewing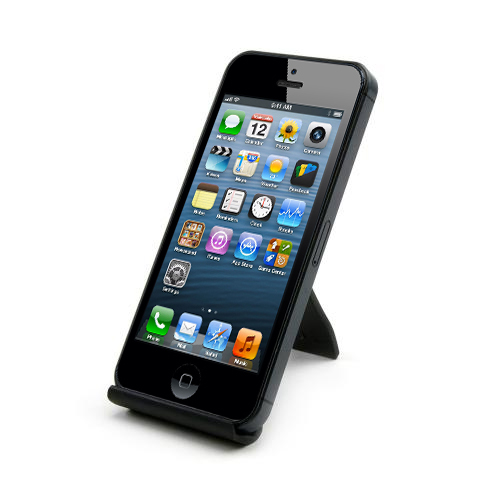 Doesn't add bulk to your phone
You Might Also Be Interested
Customers Who Viewed This Item Also View
Customer Reviews
Nickson Park
Feb 18, 2019 9:02:25 PM
hold my phone safe and secure
It's perfect for travel or on the go! Basically you can bring it with you everywhere since it's so tiny and light. Hold my gadget safe and secured.

George Hopkins
Dec 25, 2018 6:29:44 PM
very portable and useful
Great affordable stand. It helped me turn my tablet in horizontal or vertical support to get the best angle. It also folds back up into a nice and very portable.
Sally Mcdonald
Nov 25, 2018 5:03:15 PM
makes my life easier
Sturdy and holds my phone safe and secure. It folds/unfolds easily and it's very convenient to have a multiple view angle. It makes my life so much easier!
Jason Brown
Nov 19, 2018 10:20:27 PM
holds and securely
Super handy! I was pleasantly surprised by the quality of this stand. My son uses them to watch YouTube on their tablet. The fit is great and holds it securely. Would definitely buy again.

Mhel Lincoln
Nov 6, 2018 11:52:28 PM
it folds easily
I use this at work to watch movies while I'm reviewing paperwork. It folds easily and holds the phone in either talk or wide profile at any angle!

Aubrey Black
Oct 31, 2018 10:44:12 PM
extremely happy
Extremely happy with this phone/tablet stand! It's really great quality for what you're paying. It's sturdy and a good weight. Can be adjusted to the perfect angle.
Eric Black
Oct 25, 2018 8:41:04 PM
works perfectly
Works perfectly holding the table very stable and secure. It seems sturdy, very durable, and comfortable to use. It's a flash to set exactly at the angle you prefer to view your tablet.
Noah Jackson
Oct 12, 2018 12:35:13 AM
very sturdy stand
This stand is very sturdy and good looking with a quality feel. Holds it's position perfectly and can fold easily for travel. Definitely, recommend to others.
Jane Mcleod
Sep 27, 2018 7:12:05 PM
worth the money
Definitely worth the money! This is strong, durable, and really handy to have. I can adjust it so the tablet can be put in a portrait or landscape position! Awesome!
Frank Lincoln
Sep 17, 2018 11:41:52 PM
cute and small
Cute and small yet it holds my phone very well! This portable stand allows me to a hands-free viewing, watching movies, reading news and a lot more...Best buy!
Gary Fox
Aug 27, 2018 5:54:48 PM
great value
I was able to give one to my daughter, wife and keep one for myself for both home and work. I like that it fold down flat to make them portable on the go. Great value!
Austin Cornish
Aug 8, 2018 11:07:08 PM
fits nicely and works great
I have been looking for something to hold my phone up. It works great and fits nicely on my desk next to my computer. Good deal and nice place to sit comfortably.
John Scott
Aug 7, 2018 11:54:50 PM
great for use also in my office
Very solid phone stand! Can solidly adjust to suit any angle and hold that no problem! It's just the way it's designed. Great for use also in my office!
Rachel Mitchell
Jul 30, 2018 11:40:03 PM
these stands are perfect
My husband and I travel for business and we wanted something that would securely hold our phones while streaming movies during flight but would also fold. These stands are perfect!
Amie Smith
Jun 26, 2018 9:16:20 PM
very pleased with the purchase
I enjoy using this regularly. It helps while cooking in the kitchen, watching movies on the airplane/in bed comfortably. Very pleased with this purchase!
Robert Cornish
Jun 25, 2018 1:36:40 AM
hold my phone securely
Does exactly what it says. It folds up nice, multi-function phone holder, and strong enough to hold my phone/iPod. Perfect!
Ana Chan
May 15, 2018 12:58:47 AM
solid construction
Great! I've been using this foldable cellphone stand for about a year now, every day and still working great! Solid construction and very light.

Dominic Zoe
Apr 25, 2018 10:40:18 PM
fold ups easily
I bought these for travelling and needing a place to keep my phone on nightstand. It works great and folds up easily for packing.

Jennifer Mcbride
Mar 15, 2018 9:32:31 PM
love this stand
I love this stand! It is versatile and has even held up my gadgets. As I enjoy my news in the morning and grandson enjoys his Netflix cartoons with breakfast. Awesome!
Danilo Lee
Mar 8, 2018 9:35:50 PM
great tool
Small, sturdy and durable. A great tool to help catch up on reading emails and messages. The adjustable of this stand allows for an easy read no matter at what angle I am sitting.
Lauren Marrise
Jan 30, 2018 6:28:22 PM
perfect to carry around
What a great device! It is a very nicely made stand for my phone. Love that I can use this for my phone and it is fold able, lightweight and portable! Perfect to carry around!
Jack Smith
May 31, 2017 5:46:58 PM
pretty good for the price
Pretty good for the price. Very well designed and easy to use. Perform it functions very well and very pleased with this product.
Belle Smith
May 9, 2017 7:32:43 PM
beautiful works of art
Beautiful works of arts. I was very pleased with my purchased. It holds my phone safe and comfortable to use.
Irene Dyer
Mar 28, 2017 10:28:56 PM
sturdy stand
Sturdy stand works great with my phone. Solid and very functional. Highly recommend.
Tim Gibson
Jan 4, 2017 9:53:08 PM
well made cellphone stand
Very sturdy and well made cellphone stand. This little thing is great. Perfect for holding my Samsung phone. I love it!
Ella Harris
Dec 20, 2016 8:34:18 PM
stand is great
Works and holds my cell phone comfortably. I can touch on the screen and there is no falling over. Pleased with my purchase. Price is great!
Lauren Gill
Dec 13, 2016 7:20:15 PM
great while watching movies
Great quality product. I really liked this stand! It came with no scratches, foldable stand, sturdy and durable. Great while watching my favorite movies. Best gift ideas for Christmas.
James Greene
Dec 4, 2016 4:24:28 PM
clever design of this little stand
What a clever little stand! I love the design, it is small, folds, and can fit my pocket. I have used it to prop up my smart phone and provides hands free viewing. Watching movies while eating... Happy with my purchased
Audry Buckland
Oct 3, 2016 7:21:33 PM
very useful
We love this stand! It is easy to use. They fit the stand beautifully. My husband finds that he can keep the phone on the stand and play his online games without the phone budging at all. I will definitely ordering a second one for me.
Jenny
Sep 22, 2016 5:18:15 PM
Happy
I am very pleased with this purchased. Holds my cellphones and tablet comfortably. I can touch on the screen and there is no falling over. Charging cords fit well through the opening. I love my purchase:)
Jack Mathis
Aug 23, 2016 11:08:17 PM
I love this foldable stand
These are awesome! Work for my phone and all the family's tablets. I bought this foldable cellphone display stand since I wanted to give a few away, leave one at home and one in the office, plus I leave one in a travel pack. It's so great to have on a plane, for either my smartphone or my kindle, just set it up on the tray table and you can easily adjust the angle for viewing or reading and leave your hands free and relaxed. I also carry one in the car to have on hand if I stop at a coffee shop or something and want to relax and read a while.
MadelynLopez
Jul 13, 2016 11:48:25 PM
This little stand is great. Handy because it's so small
This little stand is great. Handy because it's so small. I can stash it in a bag to use away from home. It weighs nothing. Just be careful you don't lose it- it folds away to practically nothing. I guess it would be better in a neon color so I could see it at the bottom of my bag or hiding on the desk in my office. Also, the phone is just sitting there- not attached in any way. Not a bad thing, you just need to know this item is a hunk of plastic that will prop up you phone and nothing more. Perfect for me.
Richardson
Jul 12, 2016 4:36:44 AM
Perfect kickstand to compliment your phone
I love the phone holder stands that i purchased. I keep one in my car, in my backpack and at my office. This allows me to prop up my LG G4 and watch a streaming movie/show without having to have a case with a built in kickstand. It was important to me to not have a case on my phone so i could show off the beauty of the leather back.
William Moore
Jul 8, 2016 1:05:57 AM
Thin, light and does it's job just right
It's a cheap little plastic phone stand but does what it needs to do very well. I'm using it with an Nexus 6p in a gel case and it holds the phone securely upright both vertical (read) or horizontal (watch a video). Better yet, it's thin and light and easy to drop in the backpack or put in a pocket. Used it on a flight today and it was perfect on the tray table. Ordering a few spares for when I lose or break one.
ddon
Oct 3, 2015 11:48:46 AM
outstanding product
when I first saw this item I was thinking my phone would fall over but it didn't and it held my phone perfectly will recommend this item
larswil
Sep 3, 2015 9:33:58 AM
so so
The stand holds the phone or tablet very well, the problem is that it slides when one touches the phone or tablet, to turn a page if one is reading a book or trying to find something on the internet.
ccgirl
Aug 5, 2015 8:15:34 PM
Should have ordered two!
Perfect place to park my phone out of my way but have the screen available in case I want to give a new message a quick glance. Great price and fast delivery. I should have ordered two!
charles
Sep 15, 2014 11:58:34 PM
Very useful! glad to have one!
I love how compact this little thing it. I can take it anywhere with me and be handsfree. I also love that it can hold my Galaxy Tab 3 8 inch. It's great help indeed, especially when I'm working!
Write Your Own Review