Features & Highlights
Why you should buy this product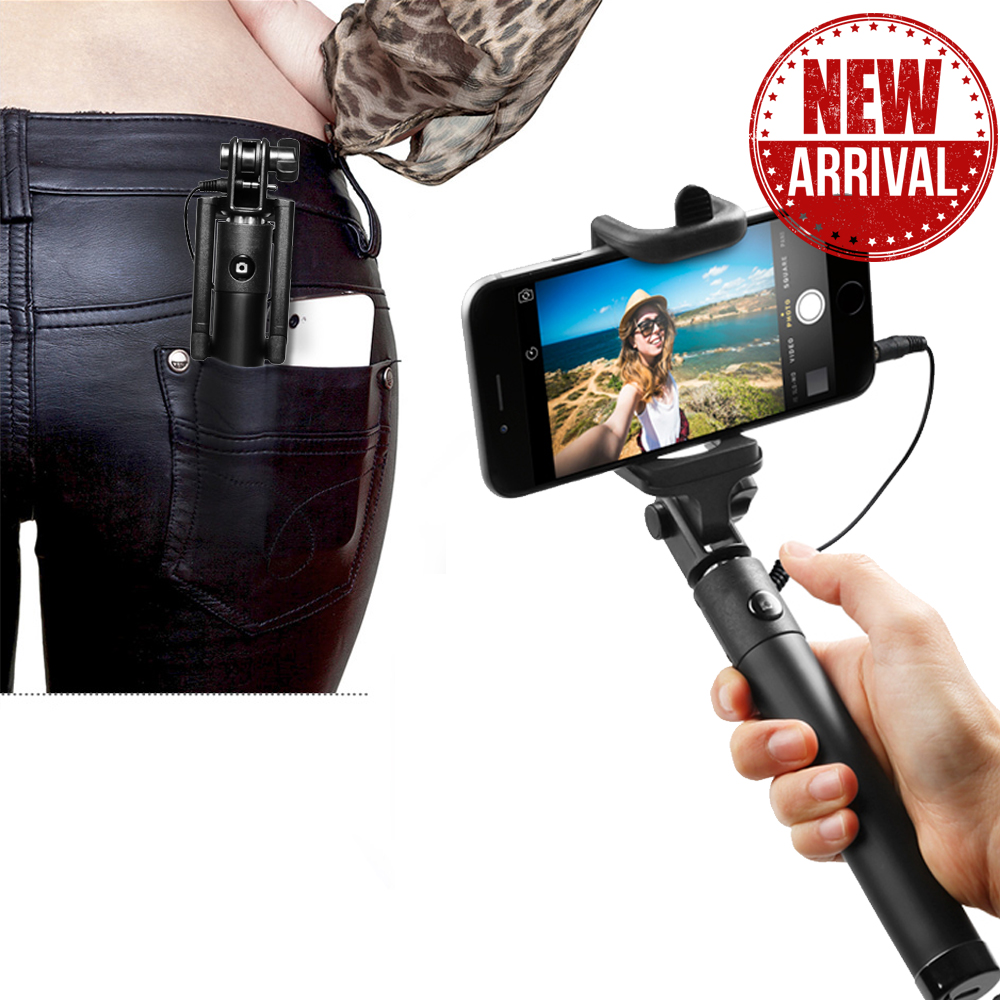 Foldable, Durable Handheld Selfie Stick w/ Cable For Smartphones; Extends 31.5 inches- Take the Perfect Selfie!
If you enjoy taking selfies of yourself or with friends and family, this is the perfect selfie stick for you! It is very easy-to-use: you attach your camera/phone to the end of it, set the self-timer on your phone, extend it, and you're ready to take awesome selfies! There's no simpler way for you to take a personal selfie or group selfie. It is ideal for travelers, vacations, holidays, families, social media, sporting events, and vloggers for making videos. With this Monopod Self Portrait Stick, no one gets left out of the picture. Whether you use it for group shots, videos, or traveling solo, this selfie stick allows you to be in the picture and capture the full background because the stick extends high in the air.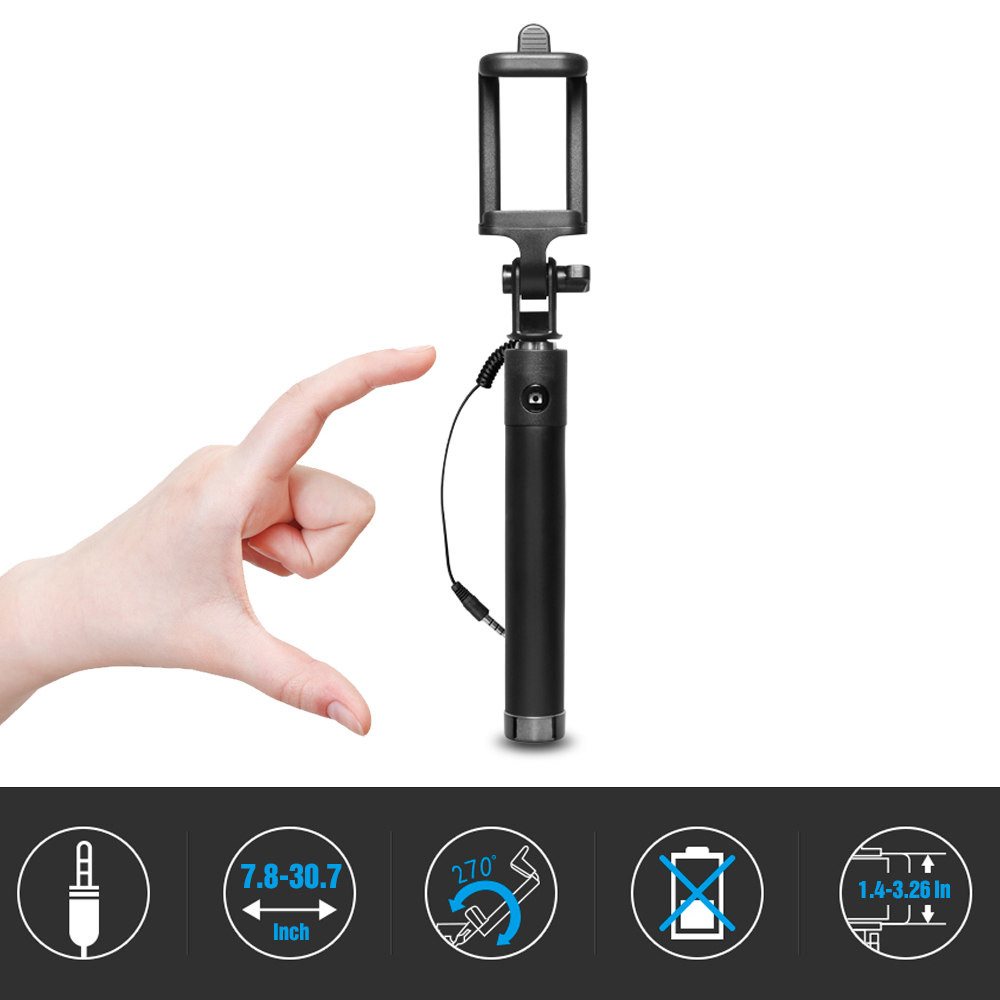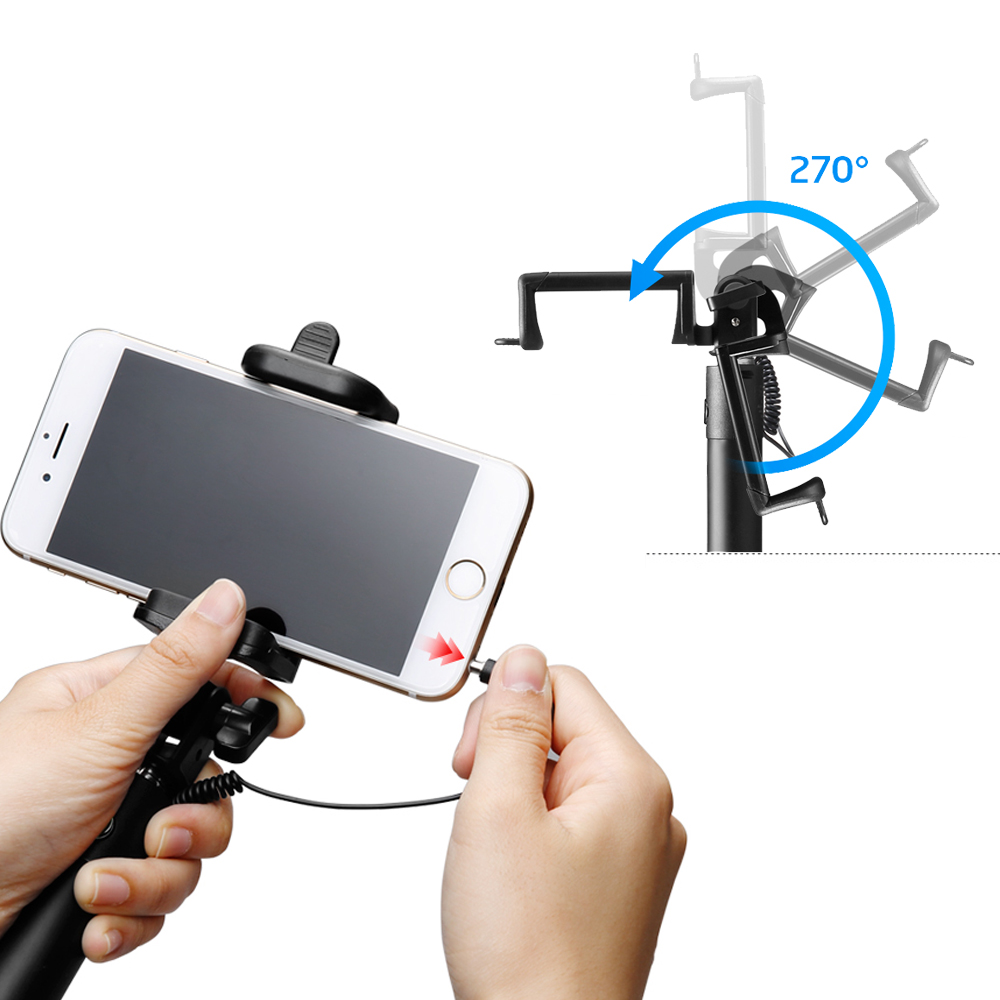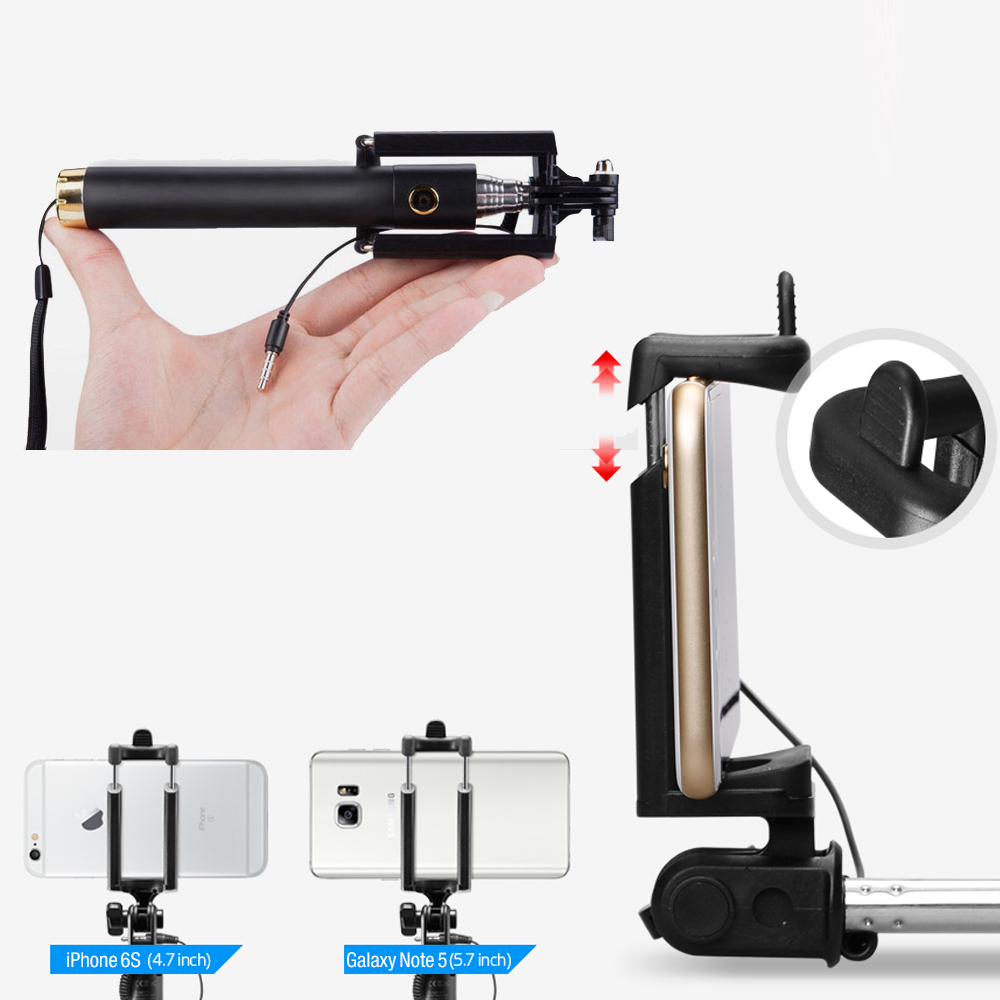 You Might Also Be Interested
Customers Who Viewed This Item Also View
Customer Reviews
Kath Smith
Feb 15, 2018 10:17:32 PM
we really enjoyed using this
We really enjoyed using this selfie stick. Durable and extendable. I can hold and walk around the entire party, snapping wonderful pictures, and even able to get the whole crowd in the shot!

Harry Morrison
Jan 4, 2018 6:50:49 PM
Works great and easy to use!
Works great and easy to use! Very impressed with the design of this stick. It takes the perfect selfie anywhere with my family and friends. Best buy!

Rose Russel
Jan 1, 2018 11:35:36 PM
just has a perfect design
I'm so completely in love with this selfie stick-tripod! I have used this stick in so many ways to take selfies and make short video clips. Just has a perfect design. Love it!
Michelle Megan
Dec 17, 2017 5:01:59 PM
worth it to get great photos and memories
I bought this as a gift for my parents and they absolutely love it! We've blast taking pictures at family gatherings. Worth it to get the great photos and memories! Thanks Geeks!
Sally Mcbride
Nov 28, 2017 4:21:32 PM
well built selfie stick
So impressed how well this Selfie Stick has been built. I can say it is much stable than lots of other tripods in the market. Super love it!
Ella Bailey
May 25, 2017 3:00:03 PM
works great
Works great! Very useful, it is always great to snap those funny or exciting moments that happen every day in my life and this makes it a whole lot easier to send great quality photos.Very Happy:)
Una Turner
Aug 1, 2016 2:56:52 AM
Extremely durable and high quality.
I've owned a selfie stick before and really liked it, but the quality was cheap. This one is very durable and professionally made. I have an iphone 6s and the only challenge is that I have to take off my case to attache the headphone jack. A little annoying but other than that, a great buy!
Write Your Own Review