Features & Highlights
Why you should buy this product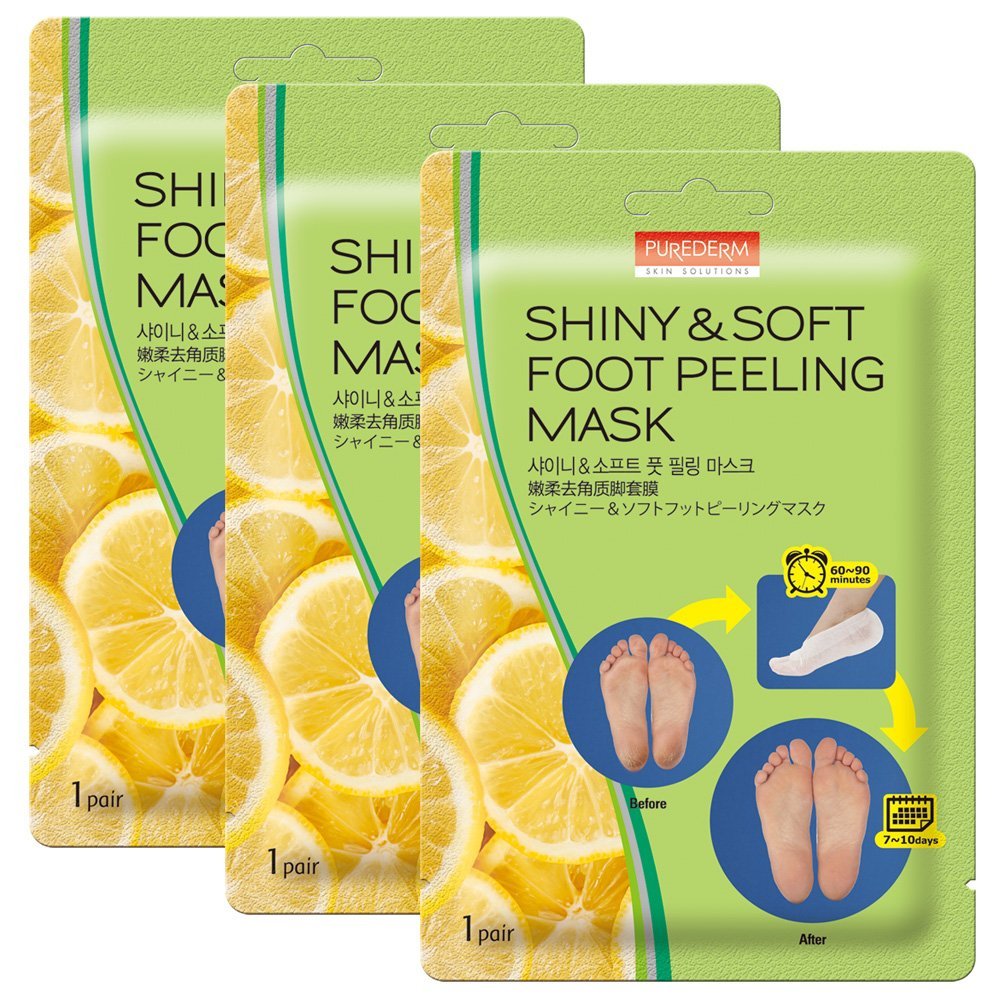 3-Pair Foot Peeling Mask Set By Purederm Exfoliating Foot Peel Spa Mask For Baby Soft Skin W/ Sunflower Seed Oil & Lemon Extract For Men & Women Removes Dead Skin & Calluses In 2 Weeks
Moisturize, Exfoliate, Rejuvenate!Our feet need constant care, due to the fact that we use them every day, we put them into uncomfortable, tight shoes and socks, and rarely let them breathe. Combined with malnutrition, low amounts of water drinking, and a generally stressful way of life, results in our feet feeling stressed, tired, filled with calluses and dead skin cells.But dont worry, Purederm can now offer you a practical and super effective solution, that takes merely 2 weeks to work!And heres a list of reasons why our set of booties are the best choice you can make!
WELCOME YOUR FEETS NEW BEST FRIEND! Rejuvenate and moisturize your feet after a hard days work, thanks to this amazing foot exfoliating mask pairs; simply put them on and have a nice, relaxing foot bath afterwards the results will amaze you!
YOUR VERY OWN PRIVATE FOOT SPA! Put on some Enya, dim the lights just a little bit and feel the tension melt away from your feet while youre using our peel off mask. The results Silky smooth and ultra soft, baby-like feet!
REMOVE DEAD SKIN & CALLUSES! Your feet are one of the most important parts of your body; after all, they are the ones that take you anywhere you want to go! Keeping them healthy, moisturized, without dead skin and calluses is paramount!
INCLUDES A SELECTION OF NATURES FINEST EXTRACTS! Our mask includes, among other natural extracts, Acer Saccharum (Sugar Maple), Tea Tree, Honey, Rosa Canina Fruit, Cocos Nucifera (Coconut) Oil, Sunflower Seed & Olive Oil!
SUPER PRACTICAL & A BREEZE TO USE! All you need to do is to simply slip on the plastic booties and wait a bit; and voila! Your good-as-new, rejuvenated, healthier, and creamy-smooth feet are ready!
You Might Also Be Interested
Customers Who Viewed This Item Also View