Features & Highlights
Why you should buy this product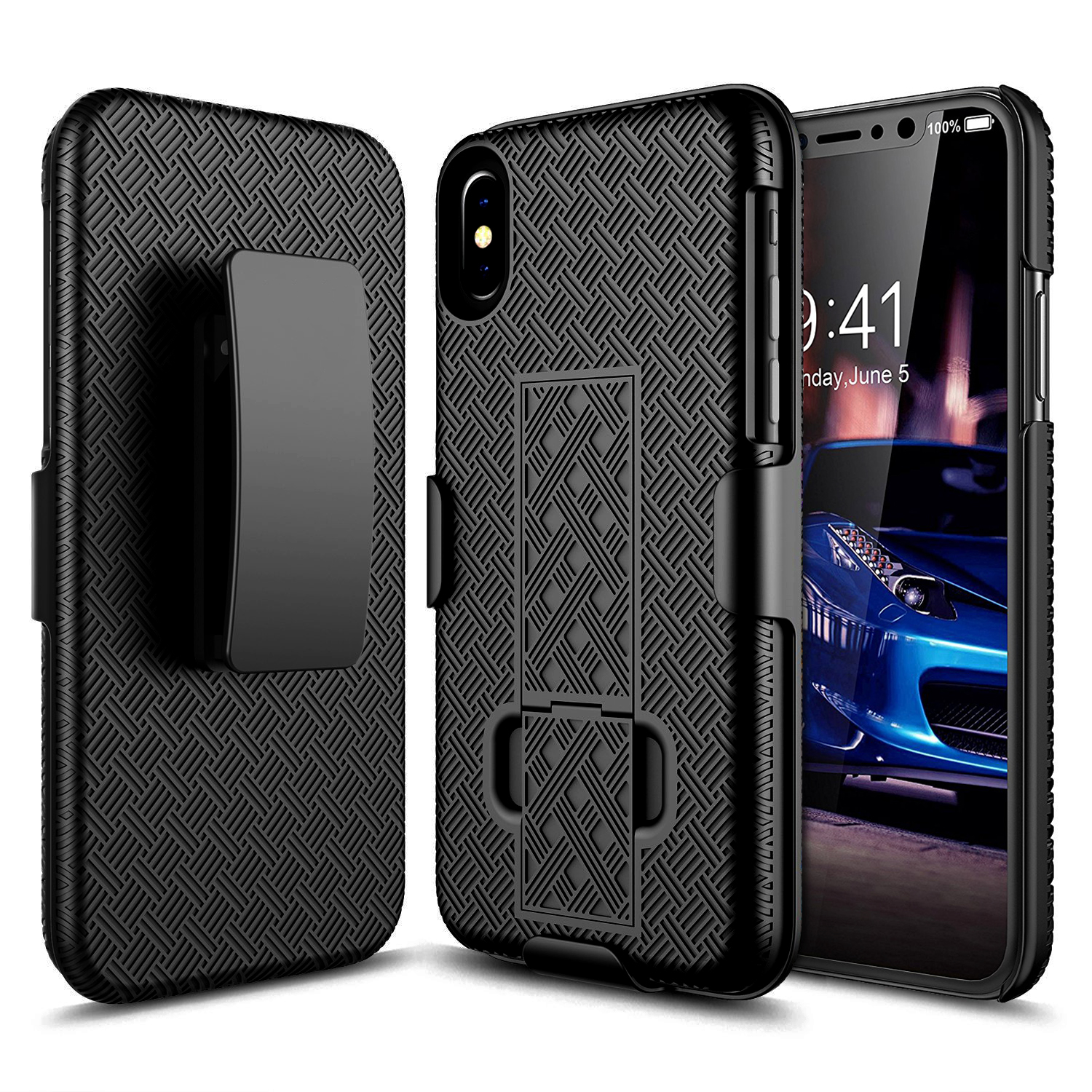 This holster case is great for quick drawing your iPhone X for usage! This quality product was made especially to fit your Apple iPhone X. It's stylish, simple and protective. Quick draw your phone and slide out your phone from the holster that clips on to your belt or anywhere securely. Prop up your phone for great viewing position with the built-in belt-clip kickstand, or using the kickstand on the back of the case.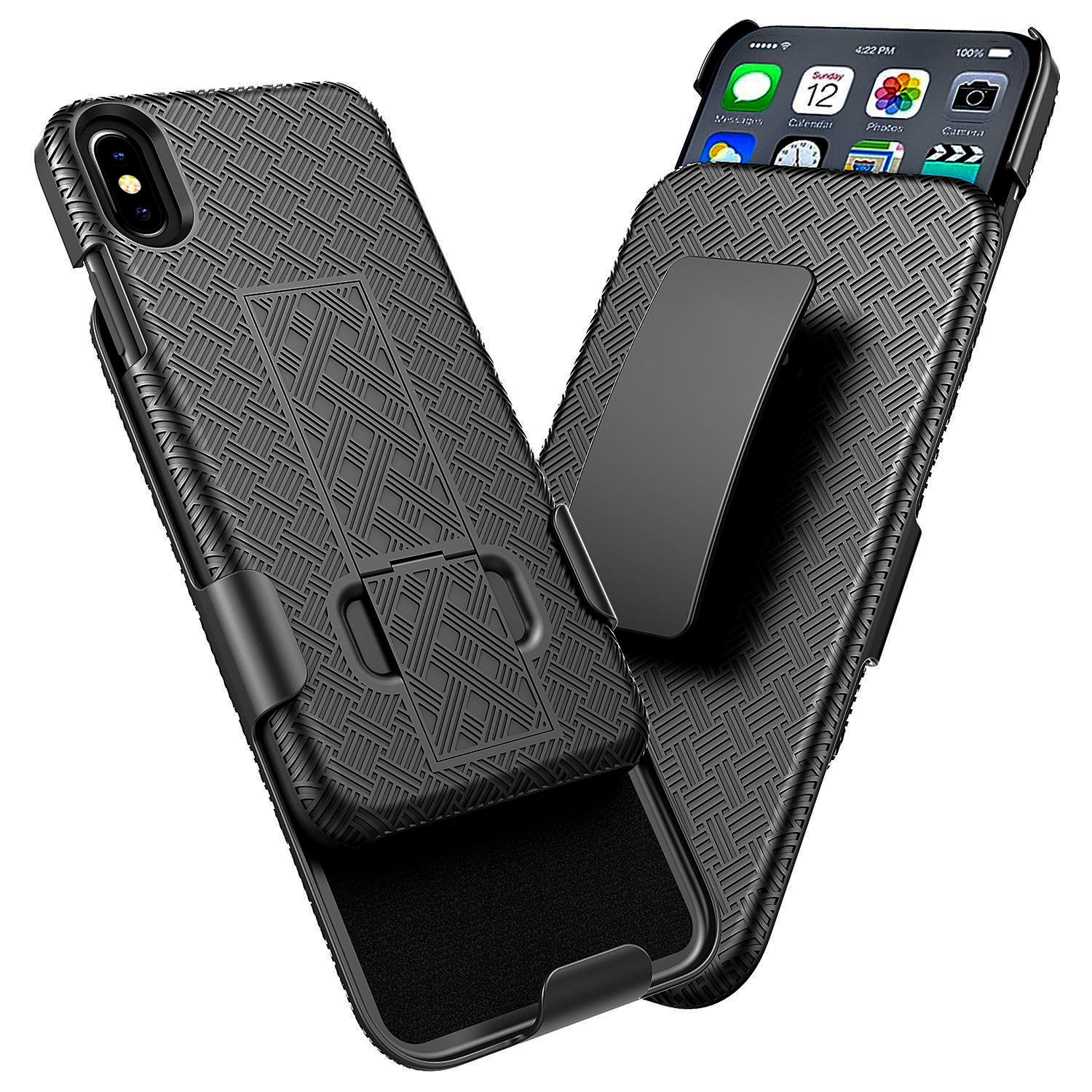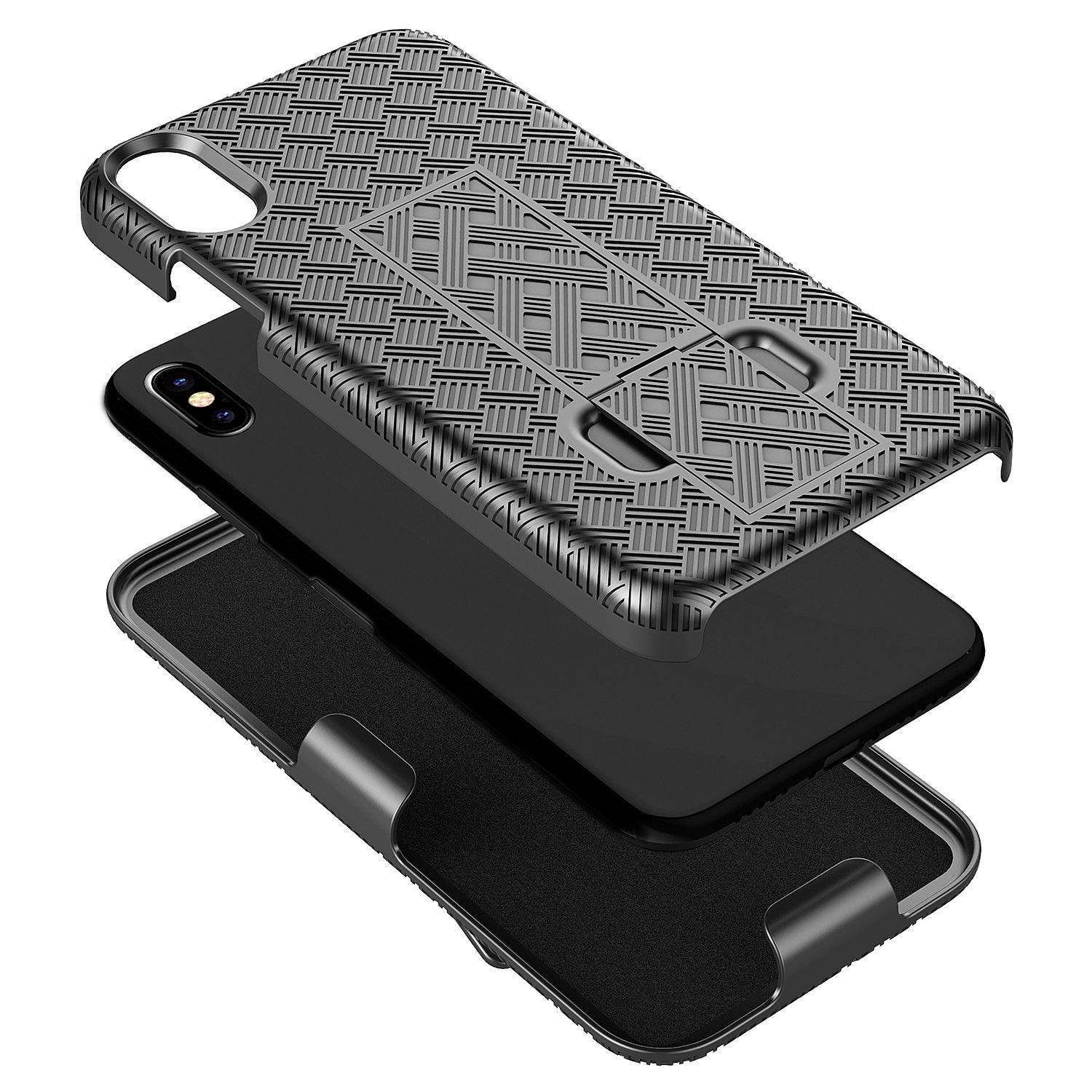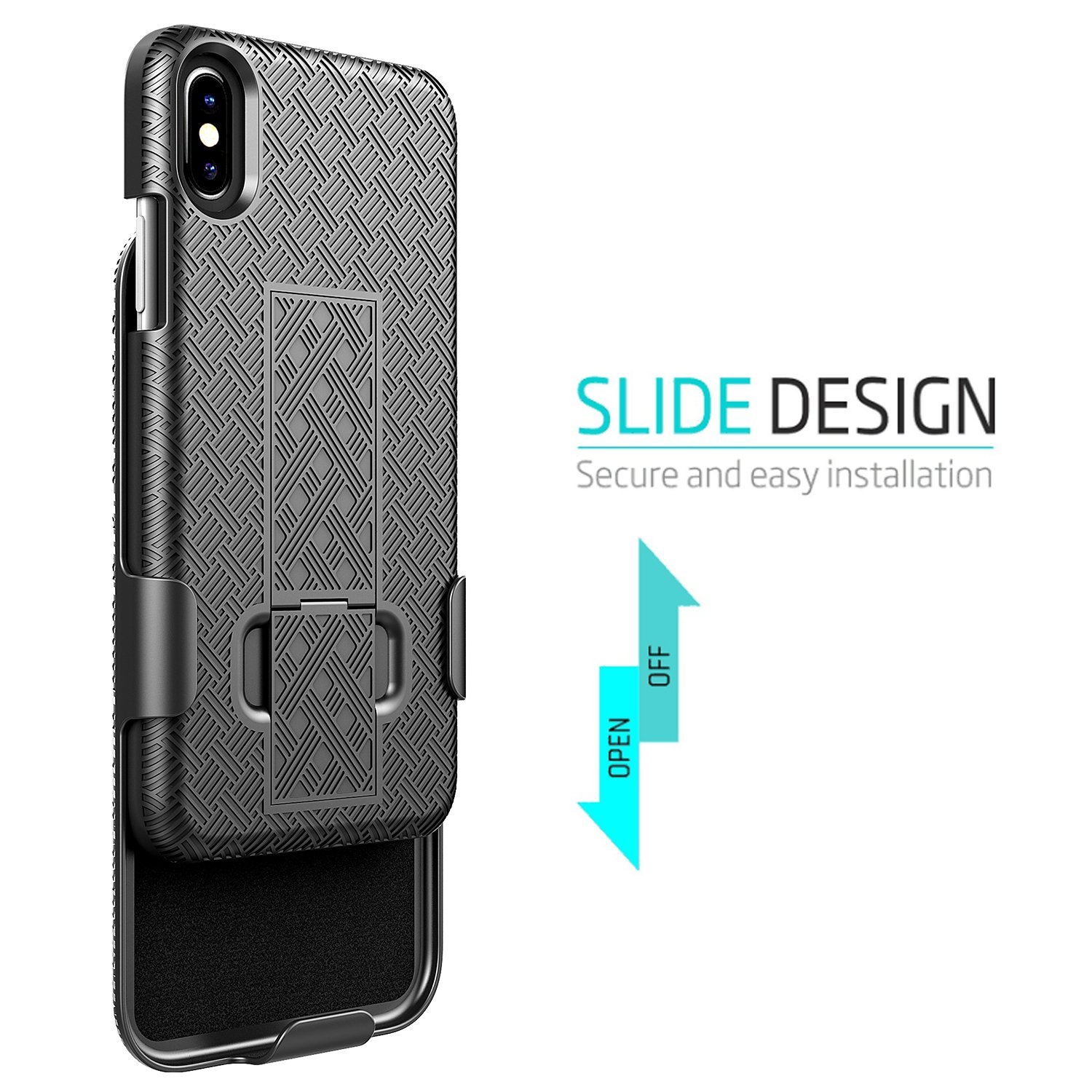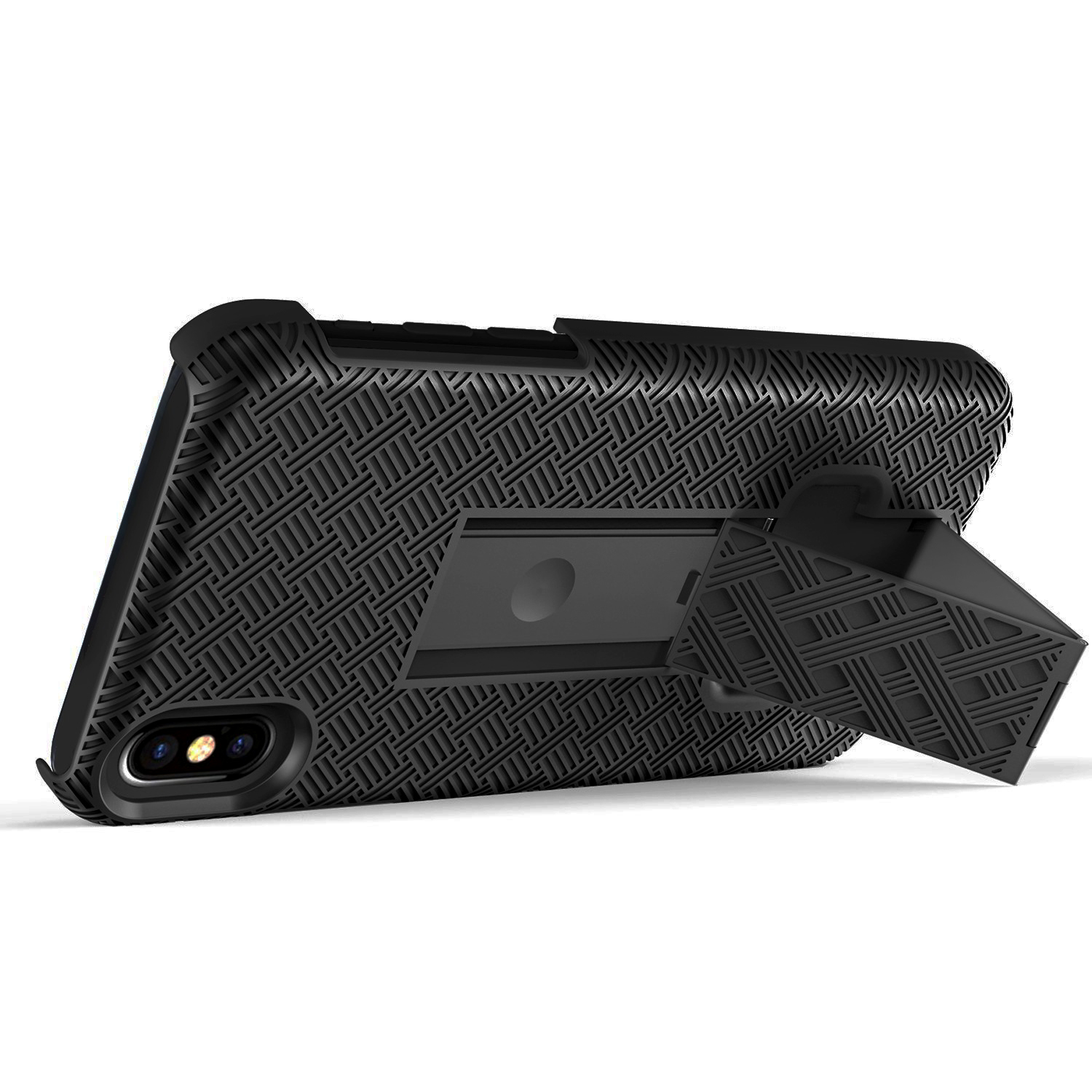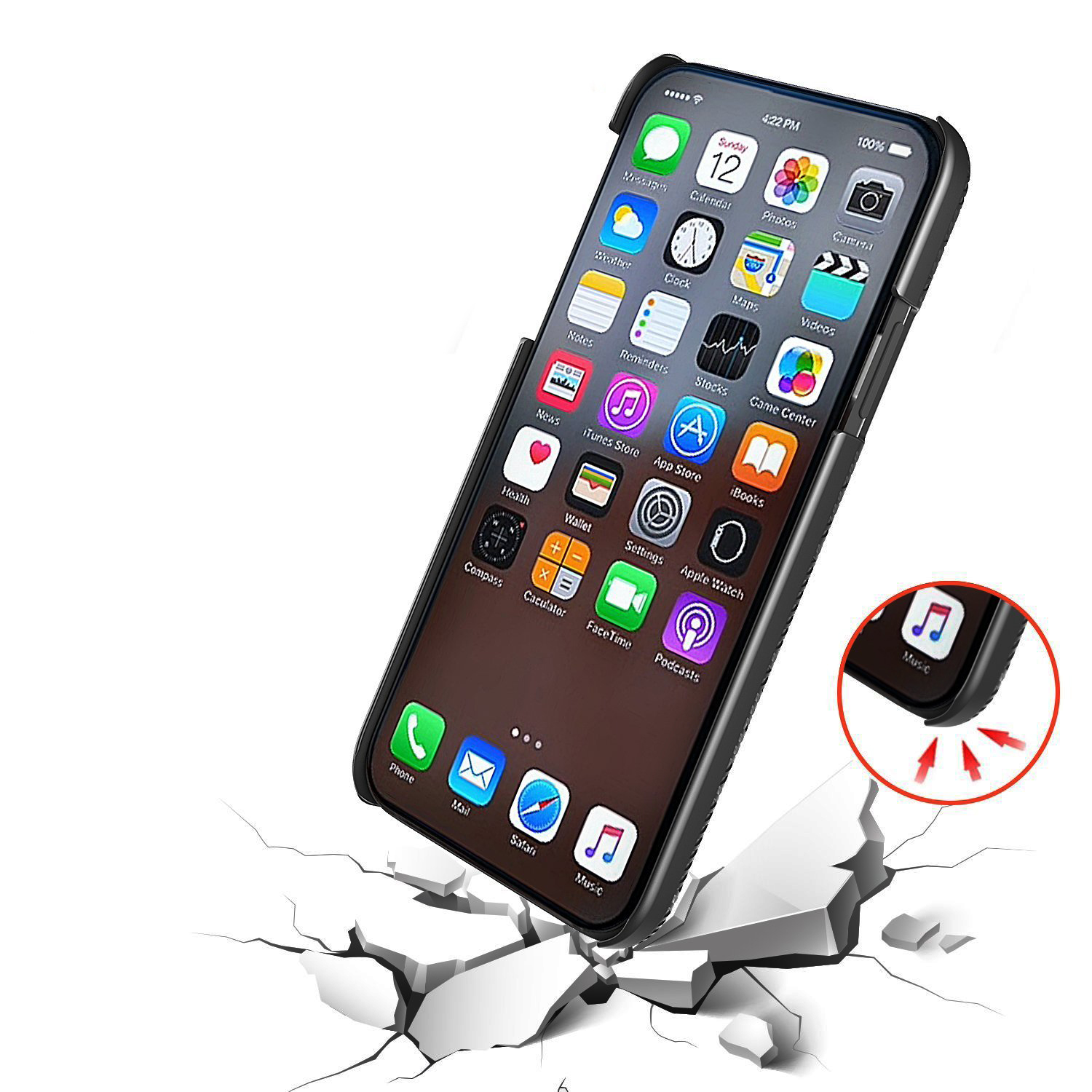 - Color:BLACK
You Might Also Be Interested
Customers Who Viewed This Item Also View
Customer Reviews
Rick Moore
Apr 17, 2019 10:54:15 PM
kickstand is a nice bonus
Fits perfectly for my new iPhone X. I work in construction so I needed a way to keep my phone by my side while working not worrying to break my screen. Exactly what I needed. The kickstand is a nice bonus.
Jorge Howard
Feb 10, 2019 10:03:43 PM
great kickstand for hands-free viewing
Quality made holster case and perfectly fit for my iPhone X. This is slim, durable with extra grip and give the ultimate protection needed. Love the kickstand for hands-free viewing!
Gary Lincoln
Feb 3, 2019 11:03:55 PM
worth buying
Great value for the money, I had one for my iPhone 6 fot the last three years and is still like new. Now, that I upgraded to an iPhone X I wanted the same value and protection!
Eric Brown
Dec 11, 2018 11:07:23 PM
premium quality
It seems that is well made and premium quality material. It keeps my phone so tight and secure. It has a great protection and kickstand was a great feature. I will definitely recommend it.
Eric Brown
Nov 25, 2018 5:12:03 PM
such a great buy
Such a great buy for my iPhone XS 2018! It fits perfectly and the holster allows the phone to change the angle. A great way to protect my phone. Well worth the money!
Allan Miller
Sep 24, 2018 12:11:55 AM
well worth the money
I love my new holster case for my new iPhone X! It's very practical, stylish, and made of a very hard plastic which is durable and it seems the sturdy case ever. Well worth the money!
Gary Park
Sep 19, 2018 6:33:27 PM
best slim case
Best slim case for the price. It ads grip for dry hands and kickstand will perk the phone vertical or horizontal. It keeps my phone protected and it's always easy to get at on my hip.
John Slatter
Aug 27, 2018 6:50:21 PM
a great case
A great case! Solid, fits perfectly and makes it easy to hold the phone without it slipping. The kickstand is a great bonus. If you are looking for a good case with no downsides try this one. I love it!
Ric Clark
Aug 26, 2018 7:24:00 PM
great holster and case
Great holster and case. Love the easel capability for propping phone up either horizontal or vertical! Provides great protection and the price was right!
Antonio Hodges
Jul 2, 2018 11:57:55 PM
works great
Works great! I have always been a holster guy. This case is held very securely by hip holster, kickstand on case is very nice touch that I've been using more often I expected. Satisfied with the purchase.
Allan Thompson
Jul 2, 2018 11:20:22 PM
great for hands-free viewing
Simple yet very durable Holster case for my expensive phone. I really like the feel of this case, easy to install and the kickstand was a big bonus for hands-free viewing.
Alex Mcbright
Apr 2, 2018 9:44:15 PM
great kickstand
It holds my phone nicely and snug and I am able to slide the phone out of the case easily when wearing. The kickstand was great to watch a movie on my phone hands-free.
Allan Henderson
Mar 6, 2018 8:04:32 PM
excellent holster case
Received today and immediately put it on my iPhone X. Fits perfectly, very stylish and seems it provides good protection. Excellent holster case!
Albert Howard
Feb 11, 2018 10:32:11 PM
inexpensive and versatile case cover
Just what my husband was looking for! Delivered as promised and this is inexpensive and versatile. He said, I've had their clips and kickstand are the best!
Robert Pullman
Feb 7, 2018 10:10:36 PM
love the simple design
Love the simple design! This is nice quality holster, slim matte with rubberized feel to prevent slipping from ones hand. Safely slide the case with solid protection at a reasonable price.
Harry Cornish
Jan 30, 2018 6:18:03 PM
hands free viewing
I have always used holster/belt cases, I love the clip for when I walk miles each morning. Also I have dropped my phone a few times with no damage. The kickstand was good on hands free viewing. Perfect!
Ben Clarkson
Jan 23, 2018 8:54:05 PM
fits great
Fits great, durable and sturdy holster case. Exactly what I wanted and absolutely a great price. Keeps my phone protected and can props up the phone securely.
Victor Cornish
Jan 16, 2018 1:17:25 AM
i found the perfect case for me
Finally! I found the perfect case for me! This is durable, lightweight yet very stylish. I can slides my phone securely into holster. I love the feel and well made design. Price was good.
Christian Miller
Jan 2, 2018 10:27:53 PM
pretty case!
Amazing simple and pretty case! Fits perfectly on my iPhone X, durable and very stylish looks. Shipped fast and great price too!
Megan Lambert
Dec 25, 2017 10:08:35 PM
fits great
Fits great and durable it keeps my phone protected, safe and secured. Great product for the great price!
Neil Nathan
Dec 21, 2017 6:49:30 PM
perfect for my husband
I bought this for my hubby and he likes it! Perfect for his lifestyle, simple but sophisticated and professional looks. With built in clip, kickstand and case slides securely into holster.
Gabrielle Robert
Nov 21, 2017 12:56:32 AM
great case at fair price
Great case at fair price. It protects my phone and this is easy to remove phone when needed. Looks good and protect my phone very well.
Eric Cameron
Nov 19, 2017 10:55:37 PM
great soft to touch
A perfect companion accessory for my iPhone X, a rugged construction yet has a soft textured feel to the touch. Built in stand for both vertical and horizontal hands free viewing. Also has a 360 degree pivot on the belt clip. Awesome!
Write Your Own Review