Made for Samsung Galaxy S6 edge+
Features & Highlights
Why you should buy this product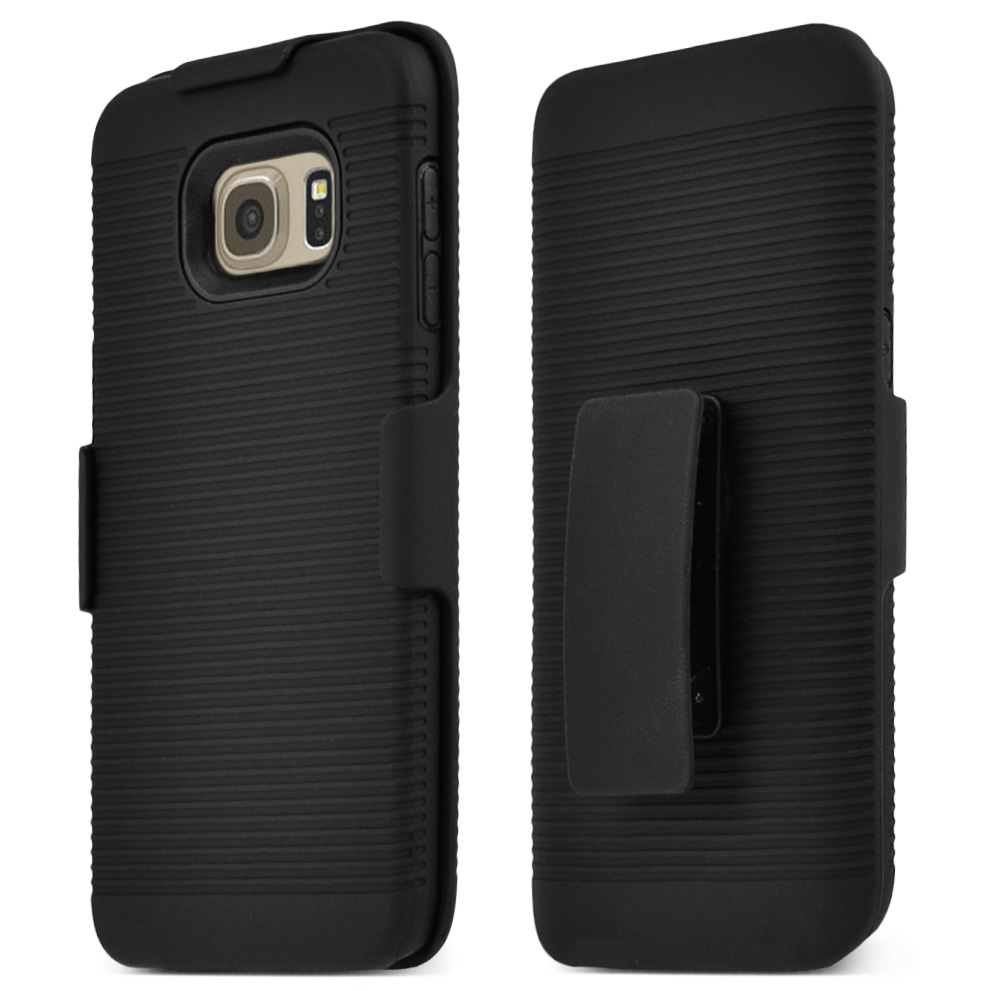 Samsung Galaxy S6 Edge Plus, [Black] Supreme Protection Slim Matte Rubberized Hard Plastic Case Cover with Kickstand and Swivel Belt Clip
This Samsung Galaxy S6 Edge Plus Rubberized Hard Case w/ Holster Stand - Black is great for quick drawing your phone for usage! A quality product and made especially to fit your Samsung Galaxy S6 Edge Plus. It's stylish and protective for your Samsung Galaxy S6 Edge Plus. Quick draw your phone and slide out your phone from the holster that clips on to your belt or anywhere securely. Prop up your Samsung Galaxy S6 Edge Plus for great viewing position with the built-in belt-clip kickstand.
Custom cut to fit your Samsung Galaxy S6 Edge Plus
Durable and lightweight
Case slides securely into holster
Hard matte, anti-slip surface
Textured lines for added grip
Rubberized plastic with swivel belt clip
Built-in belt-clip kickstand props your phone up
Quality Made holster to perfectly fit your Samsung Galaxy S6 Edge Plus
Color: Black
**Phone may fit inward or outward please refer to pictures and directions on the holster.
Important Disclosures
Phones with extended batteries may not fit the case.
Phone or Device, if pictured, is for demonstration purposes only and is NOT included.
Using product with hand sanitizer or alcohol products may cause case to bleed.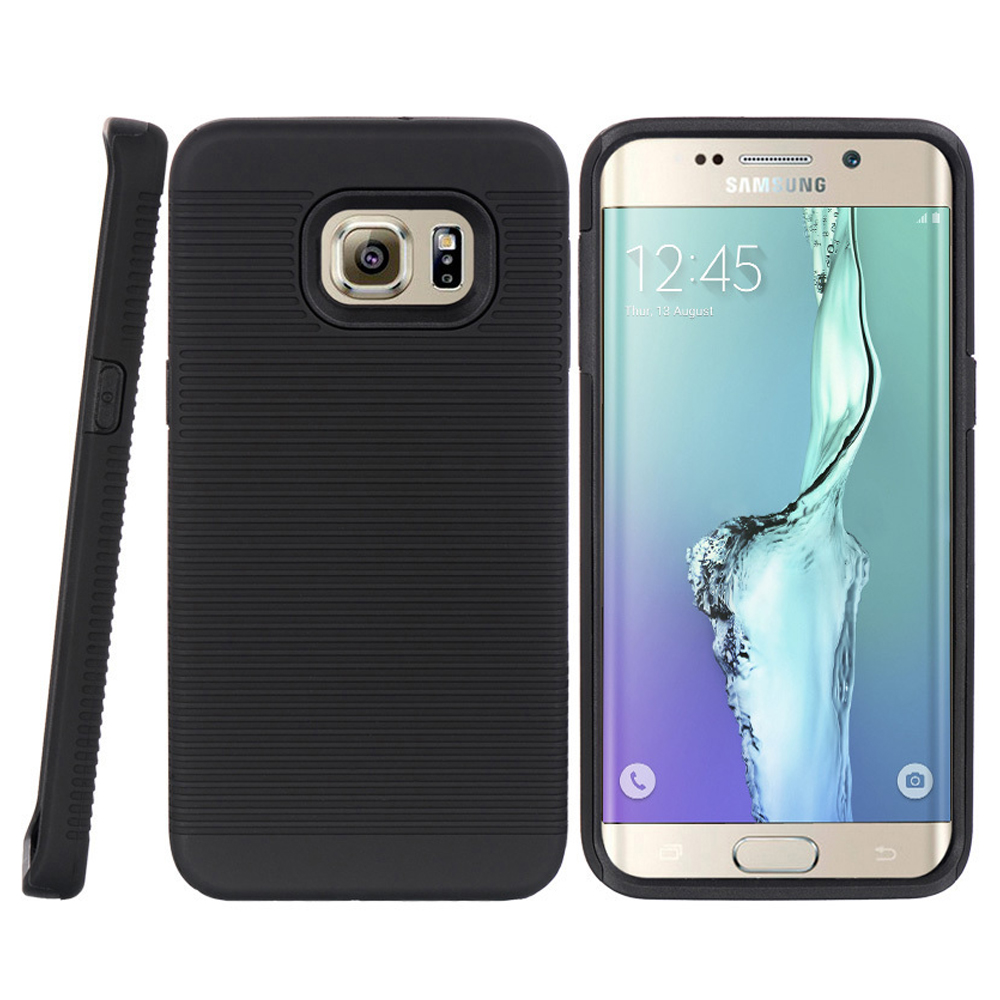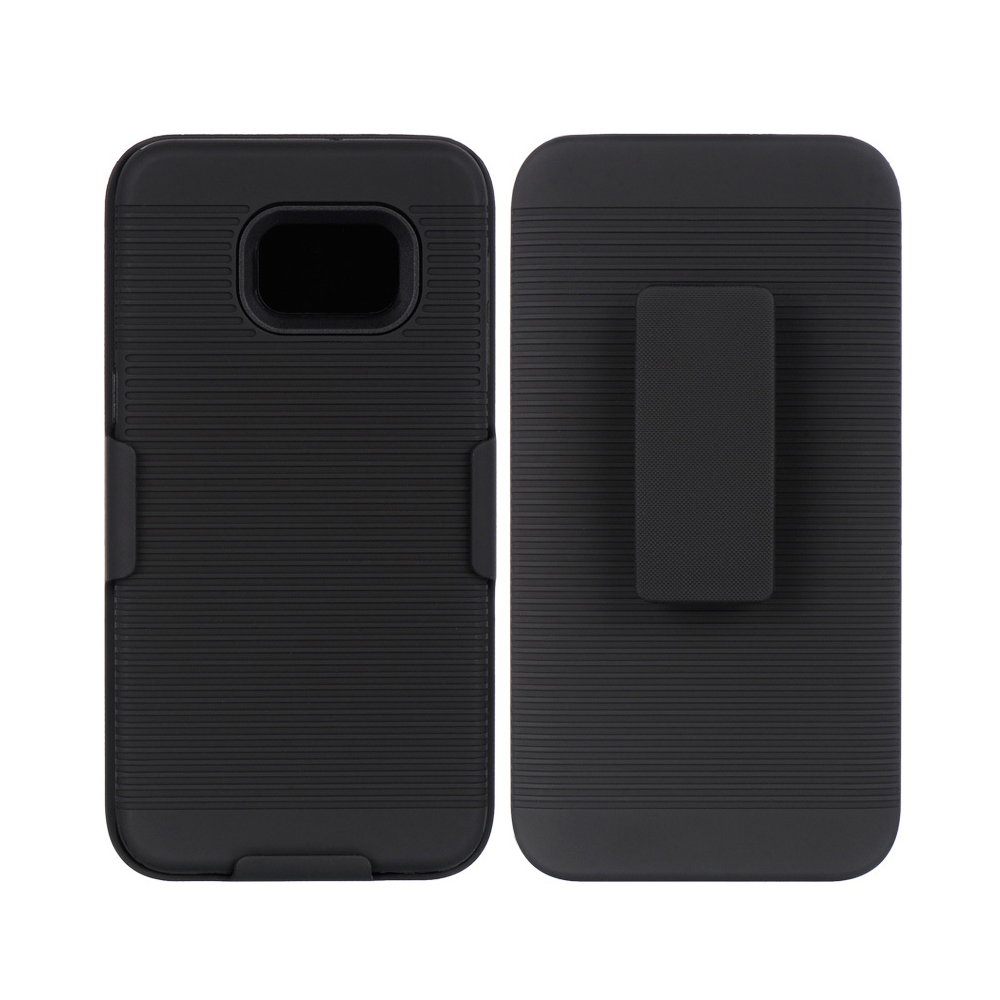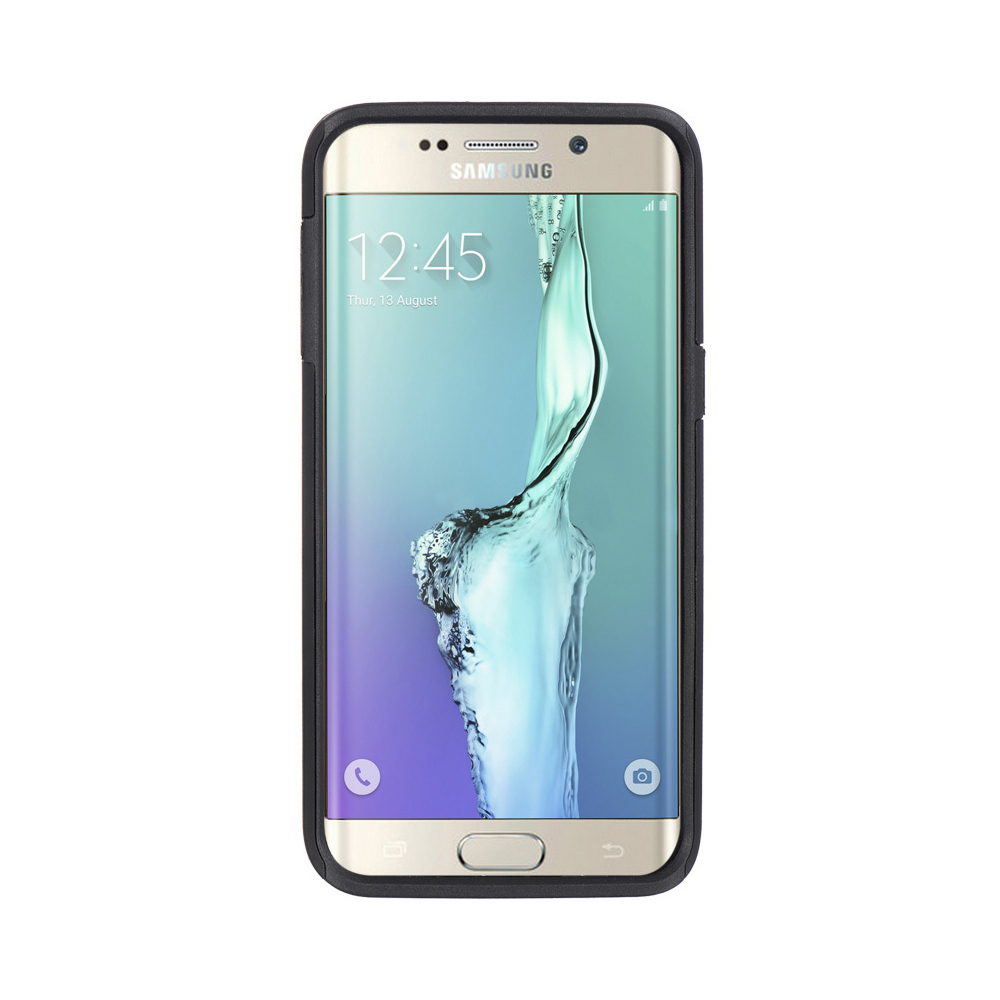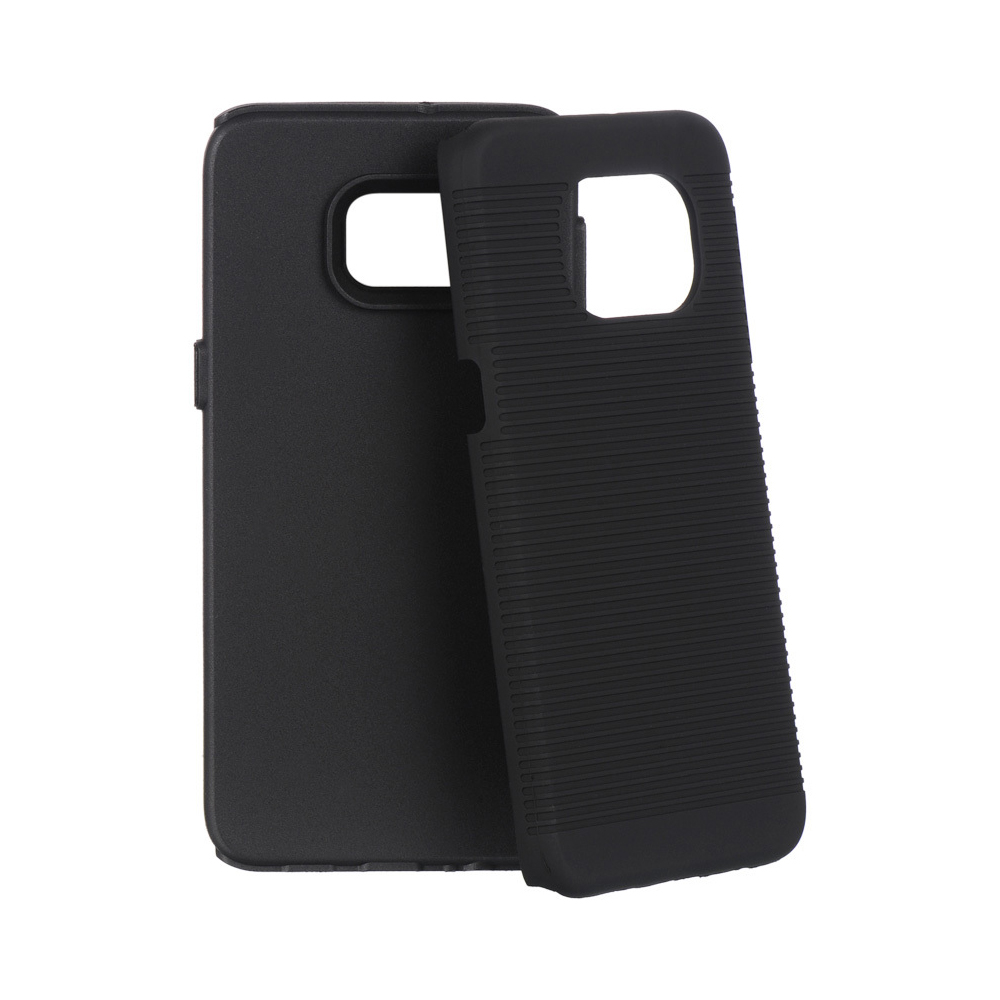 You Might Also Be Interested
Customers Who Viewed This Item Also View
Customer Reviews
Arnold Churchill
May 21, 2018 10:52:18 PM
my favorite case
My favorite case so far. This slim, sturdy, It offers great quality and value for the price. The belt clip and kickstand was great too!
Benjamin SMith
Feb 11, 2018 11:16:21 PM
very durable and inexpensive
Easy to put on and take off! High quality, very durable and inexpensive. My phone is well protected, has an extremely nice grip to grasp the phone to prevent any accident slips. Perfect!
Mark Joseph Lee
Jan 16, 2018 8:40:56 PM
I absolutely love this case
I absolutely love this case. It fits my phone perfectly and I love how the buttons are exposed on the sides. I can slides my phone safe and securely. Great product for the price!
Jonathan Fisher
Oct 18, 2017 7:02:02 PM
very stylish design
Very stylish design, simple and durable. Fits my Galaxy S6 Edge Plus perfectly. I really enjoy the flexibility, functionality and great protection. Perfect!
Jojo Hamilton
Aug 30, 2017 9:02:28 PM
best deal
I am very pleased with the purchased. Outstanding fit, simple, and very protective case. Best deal at it's price and purpose.
John Clark
Aug 9, 2017 9:40:30 PM
well made quality
Well made quality product, durable and lightweight. A great protective case with built in kickstand and belt clip, I like this case that props up my phone. Very stylish and comfortable.

Joanne Harris
Jun 20, 2017 6:11:56 PM
exactly as described
Exactly as described. Meets my expectations and I love it! Built in belt clip and kickstand, with simple design and fits great with my phone. Happy:)
Frank Edmund
Jan 18, 2017 12:11:44 AM
well made quality holster
Good one. I love the built in belt clip that props up my phone. This is well made quality holster, durable and give protection for my phone. Price is right.
Jack Howard
Jan 9, 2017 9:32:37 PM
absolutely loved this case
Fits perfectly! My S6 Edge Plus is very secure without being bulky, has a great condition and absolutely love this case. Price was great!
Richard Manning
Dec 4, 2016 5:04:25 PM
fits great and price is good!
I really like this slim matte rubberized case. I can prop my Galaxy S6 Edge Plus upright or on its side for movie watching. Fits great and Price is good! Highly recommend
Dave
Jan 15, 2016 7:47:19 PM
Best one I have found
I bought 3 from Am******* and they were all fair to terrible. I got my case from Accessory Geeks, slipped my phone in and knew it was a keeper. Thin, dual layer case is a great fit and size and slides in and out of the belt clip fairly well. Belt clip stays clipped to my front pocket when pulling the phone out, unlike some of the others I got, yet stays in well when I want it to. I liked it so much, I just ordered another to have a spare. Has better protection than some of the others. The only issue I have is the power button is a little tricky to access but I can turn on the display with the home button and can put it back in the holster without turning off the display. I imagine that will get better as the rubber covering the button should break in over time.
Write Your Own Review