Made for Samsung Galaxy S7
Features & Highlights
Why you should buy this product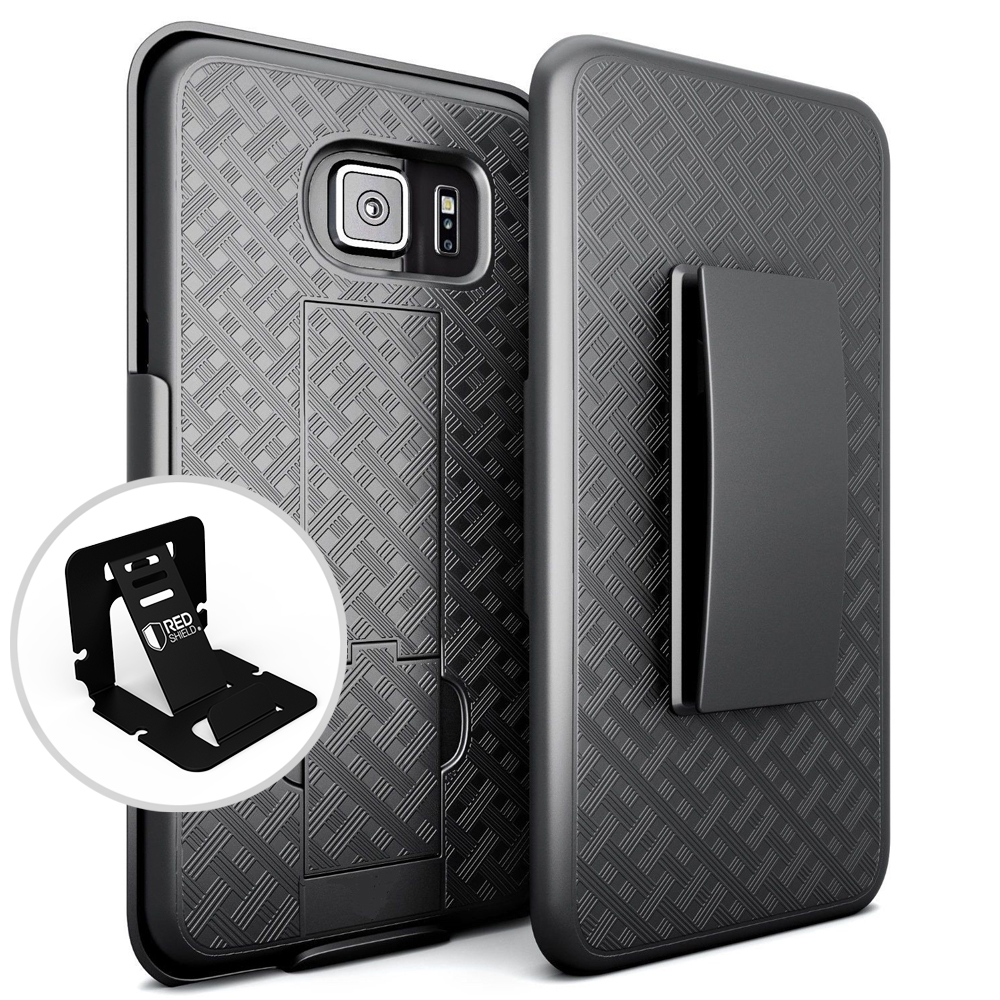 [Samsung Galaxy S7] Holster Case, REDshield [Black] Supreme Protection Slim Matte Rubberized Hard Plastic Case Cover with Kickstand and Swivel Belt Clip
This SAMSUNG GALAXY-S7 Rubberized Hard Case w/ Holster Stand - BLACK is great for quick drawing your phone for usage! A quality product and made especially to fit your SAMSUNG GALAXY-S7. It's stylish and protective for your SAMSUNG GALAXY-S7. Quick draw your phone and slide out your phone from the holster that clips on to your belt or anywhere securely. Prop up your SAMSUNG GALAXY-S7 for great viewing position with the built-in belt-clip kickstand.
Custom cut to fit your SAMSUNG GALAXY-S7
Durable and lightweight
Case slides securely into holster
Hard matte, anti-slip surface
Textured lines for added grip
Rubberized plastic with swivel belt clip
Built-in belt-clip kickstand props your phone up
Quality Made holster to perfectly fit your SAMSUNG GALAXY-S7
Color: BLACK
Rubberized hard polycarbonate plastic shell slim case with holster clip.
Hard plastic exterior protects your phone from scratches and abrasions from falls and drops.
Extra grip and traction to surface: fits easily in your hands and gives your phone anti-slip protection!
The ultimate protection for your Samsung Galaxy S7: ant-scratch, anti-shock, and anti-shatter.
Sturdy holster and belt clip make your phone easily accessible even when your hands are full.
**Phone may fit inward or outward please refer to pictures and directions on the holster.
Important Disclosures
Phones with extended batteries may not fit the case.
Phone or Device, if pictured, is for demonstration purposes only and is NOT included.
Using product with hand sanitizer or alcohol products may cause case to bleed.
Cellphone case name Supports Samsung S5 Active Devices From Verizon, AT&T, Sprint, and T-Mobile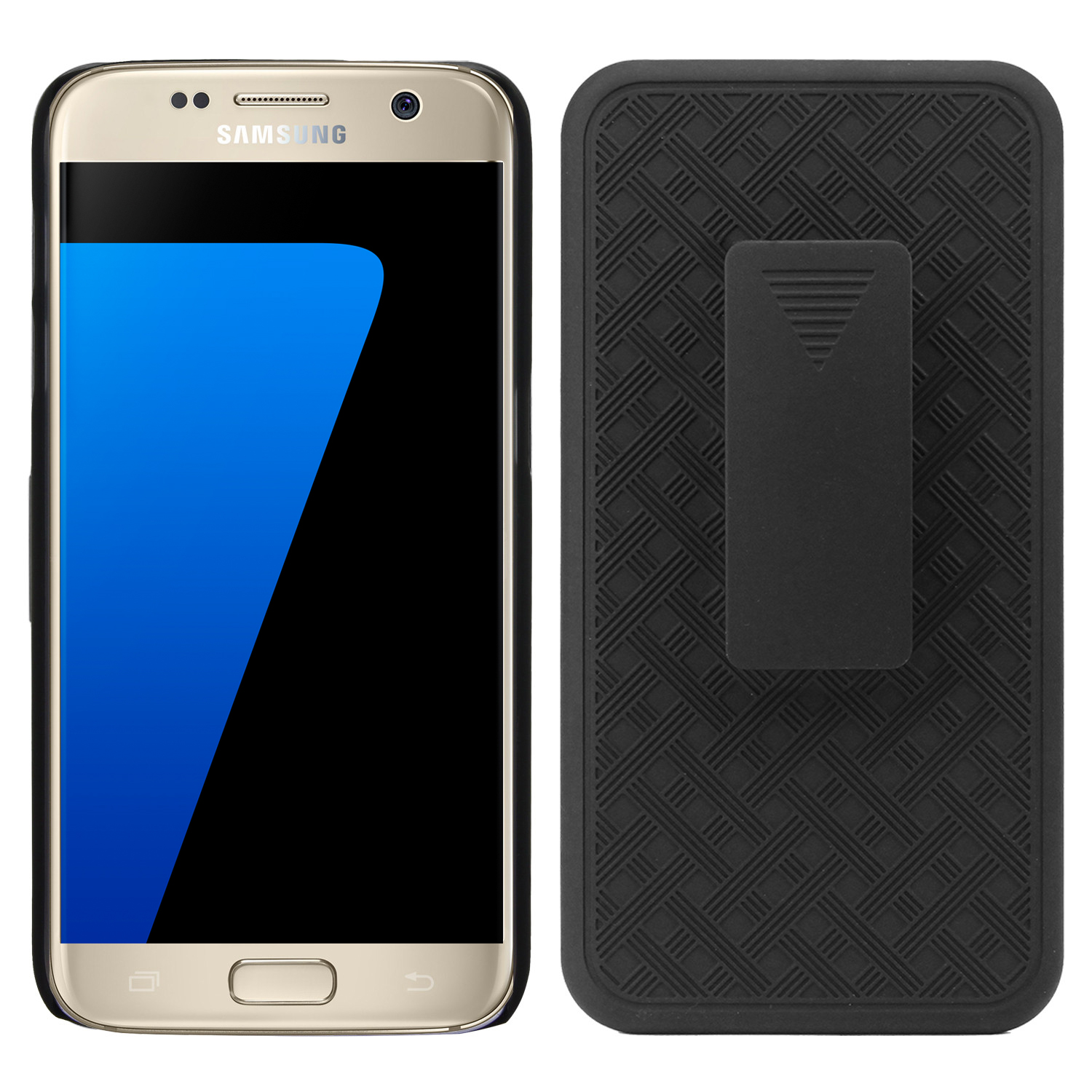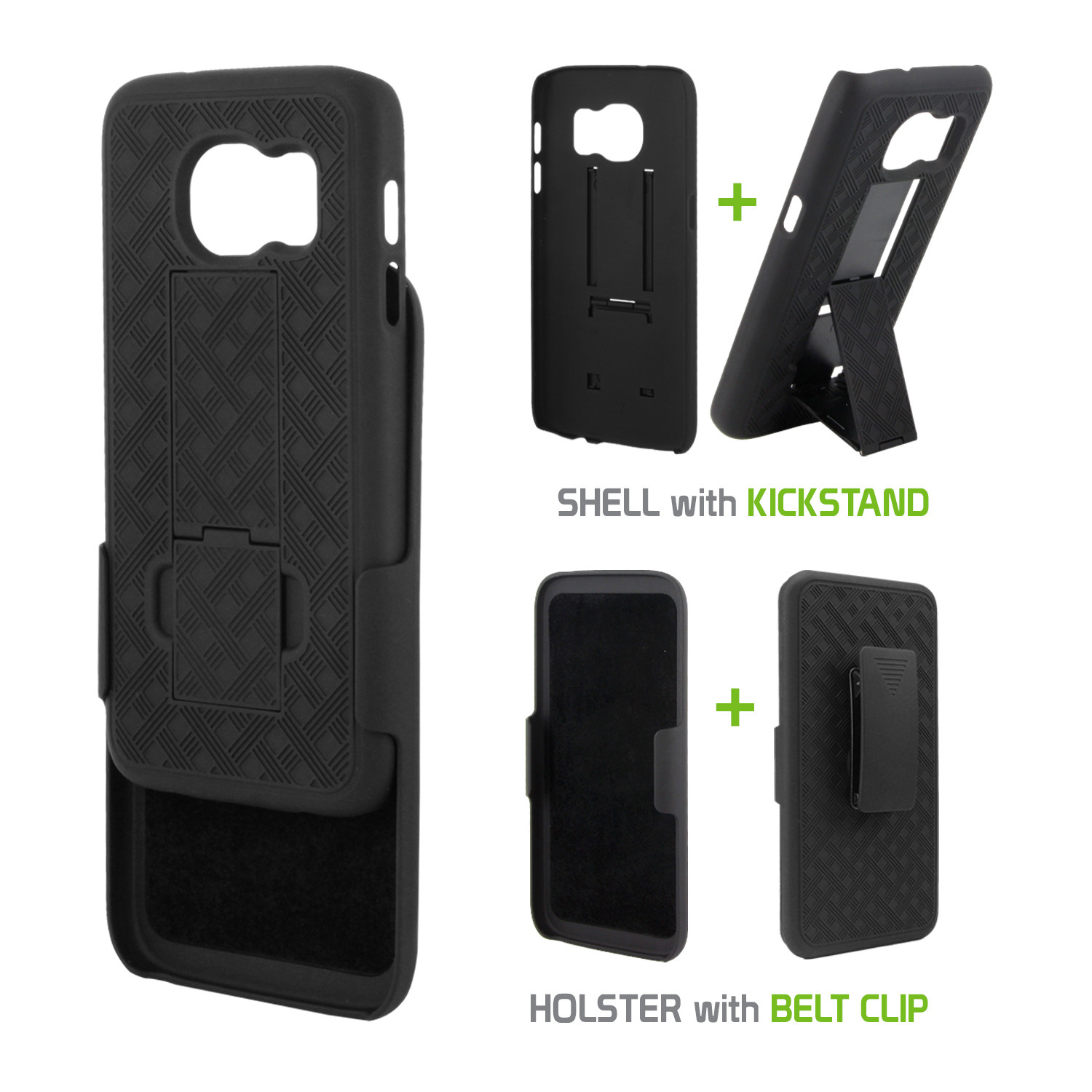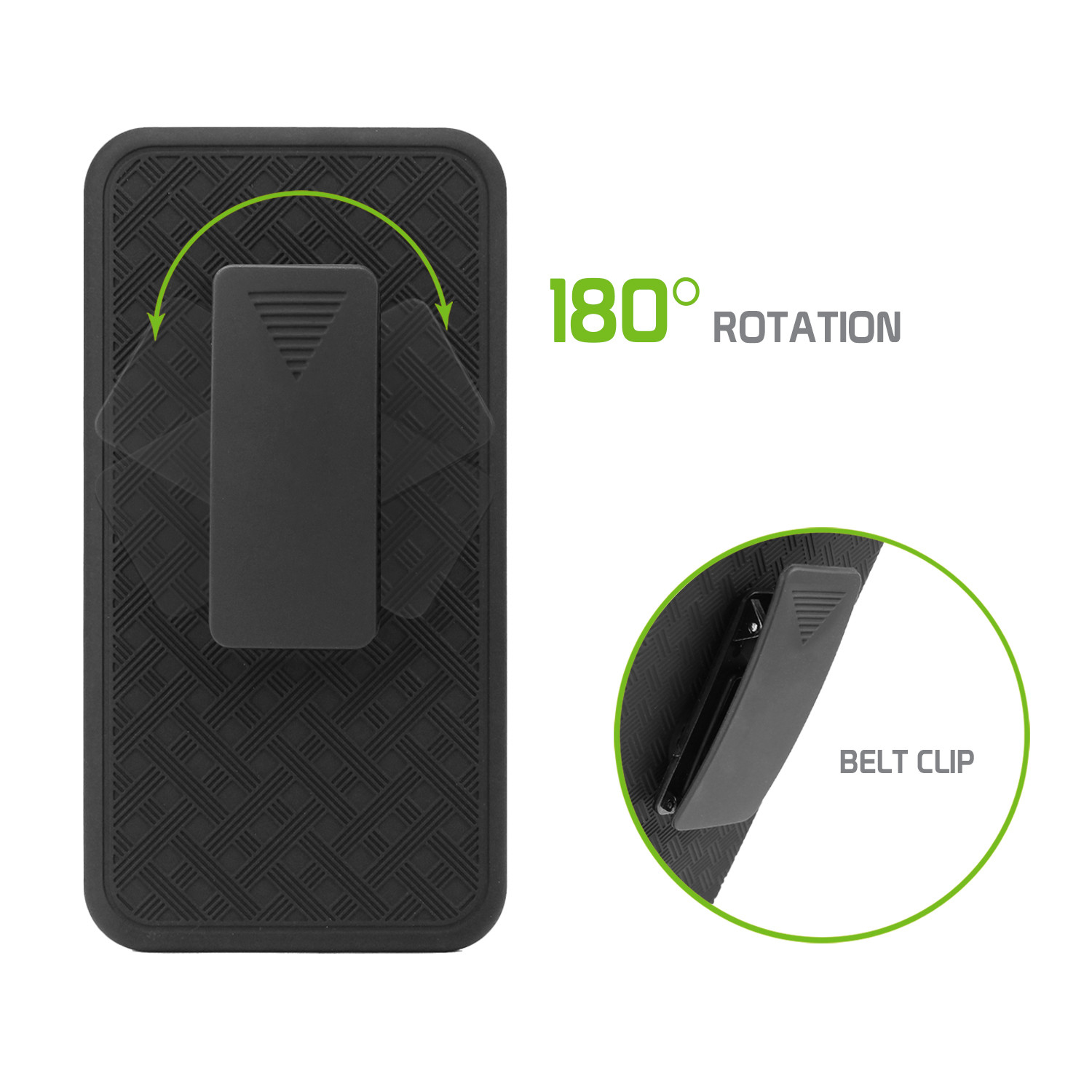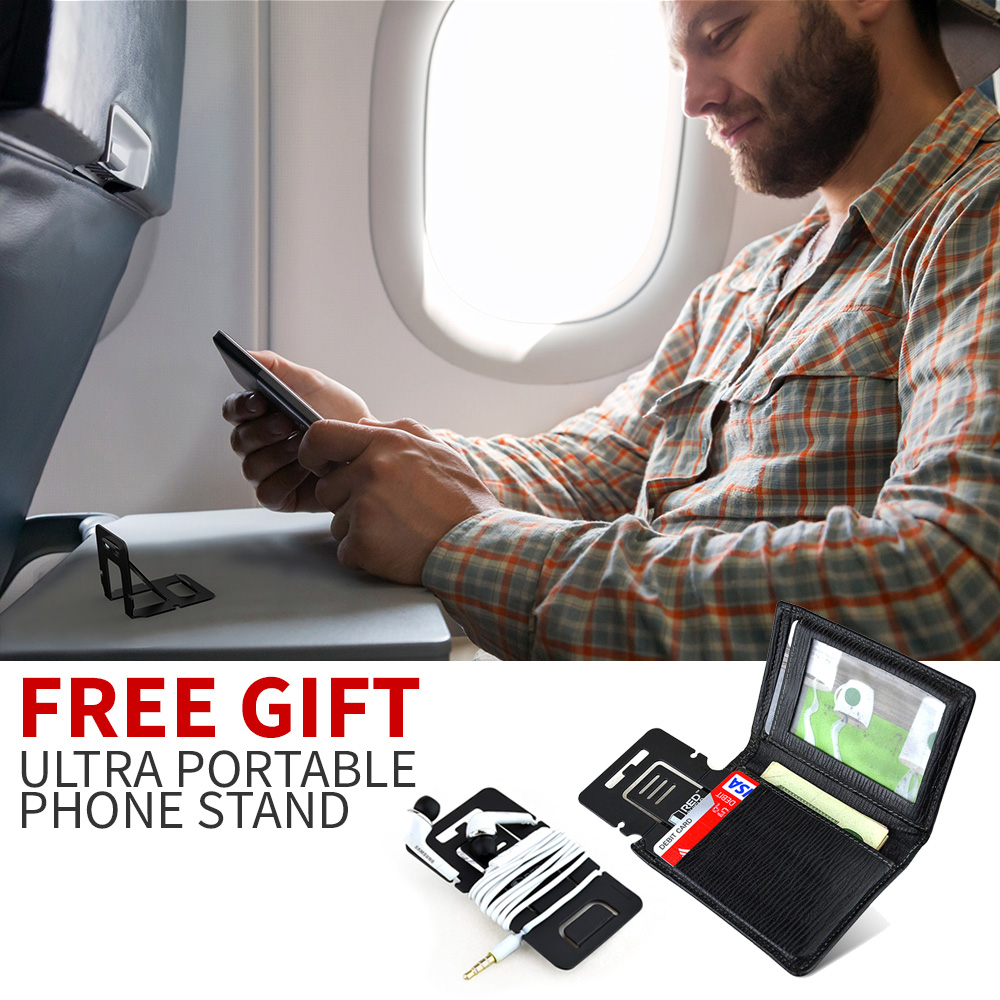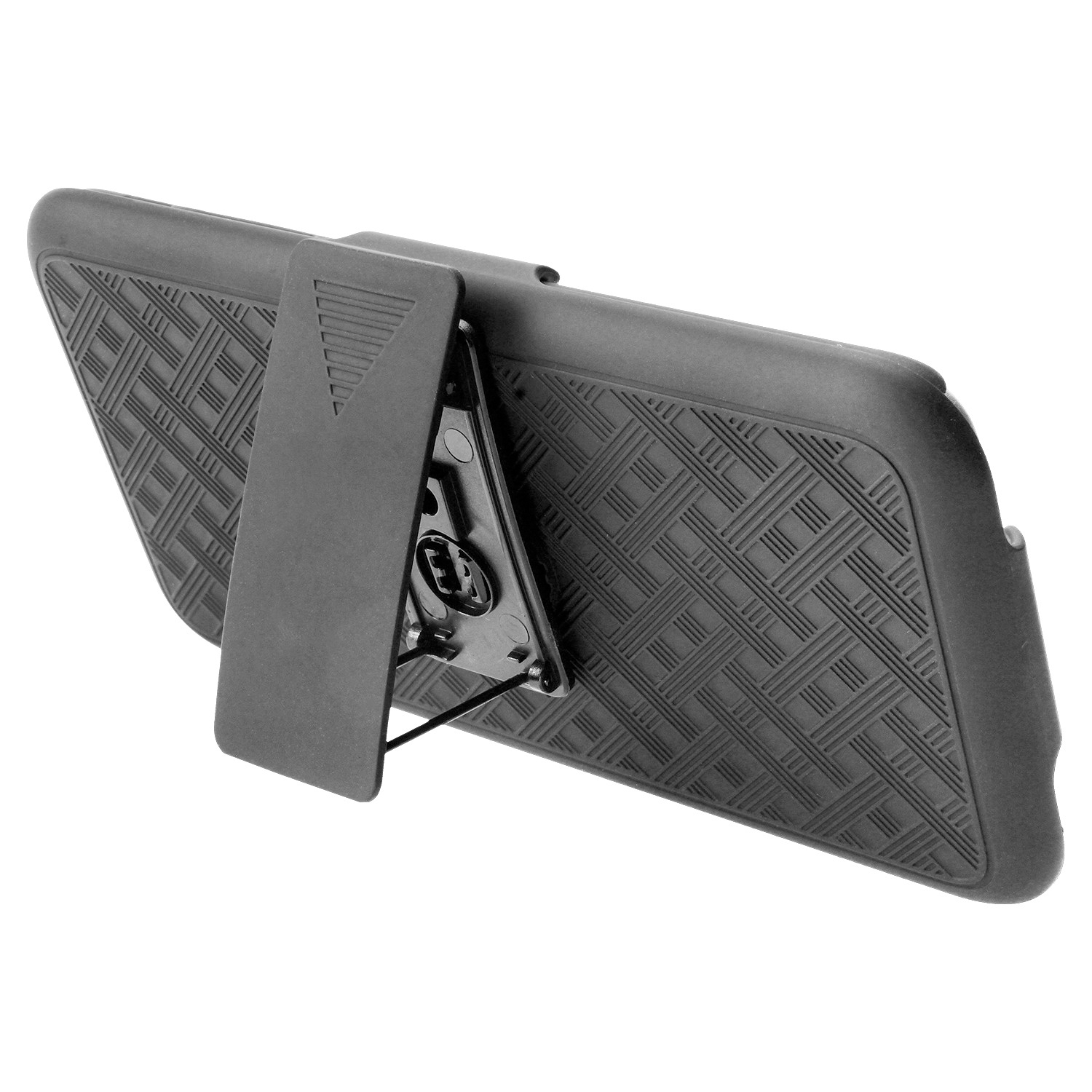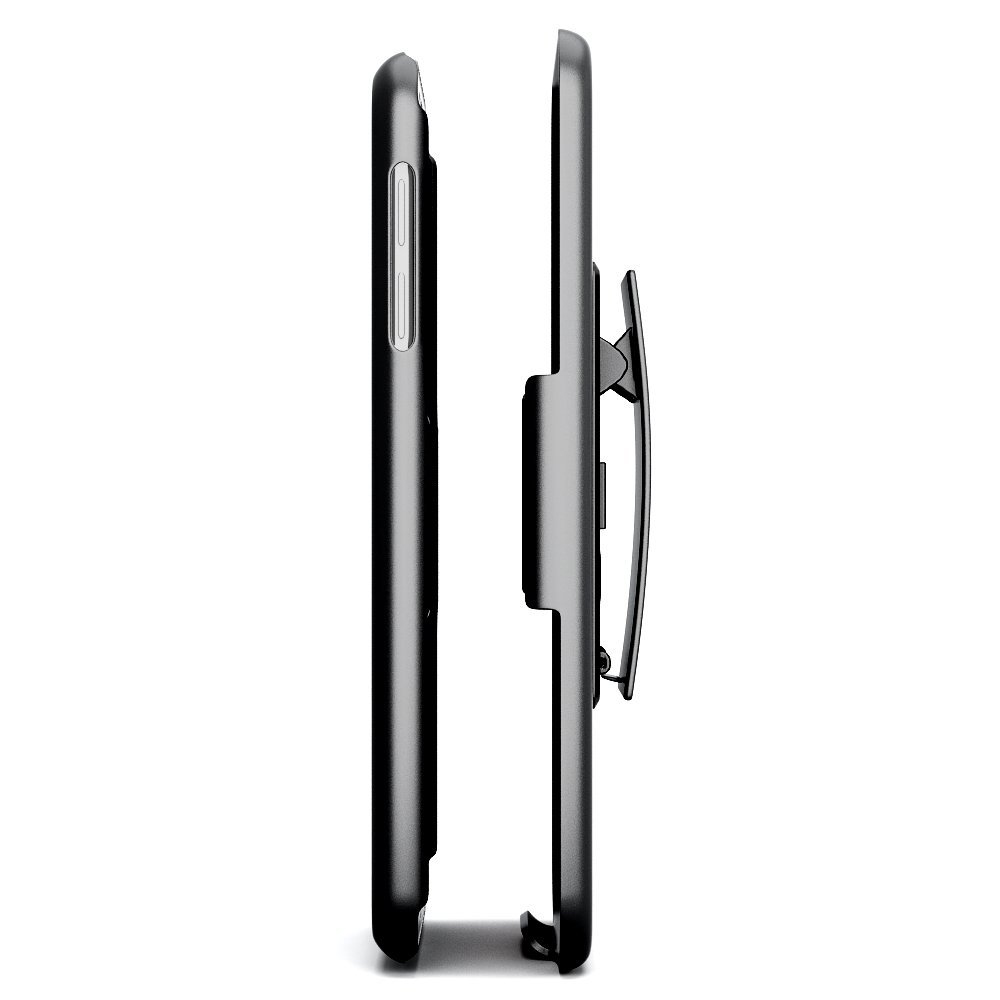 You Might Also Be Interested
Customers Who Viewed This Item Also View
Customer Reviews
Joseph Jackson
Jan 13, 2019 5:57:36 PM
kickstand was great
Exactly what I've been looking for! It's slim, lightweight, and great holster case. It provides protection and super like the features of kickstand. Thanks!
Andy Clarkson
Oct 9, 2018 1:13:45 AM
happy with my purchase
I am so happy I bought this holster. I can carry around my Galaxy S7 so easy. It fits on my jeans and I also keep it on the console of my car when I drive.
Victor Clarkson
Apr 24, 2018 4:45:58 PM
well made quality
It seems that it is well made, great fit to my Galaxy S7, and durable. The kickstand is nice to use and prop up while not wearing plus phone stand!
Megan Hitler
Jan 7, 2018 10:22:21 PM
works great
Works great with a timely delivery. Nice looking and very protective case. Just what I was looking for!
Dominic Baker
Jan 2, 2018 10:46:21 PM
ensures good grip
Fits neatly and seamlessly on the phone. The texture of the case is quite nice on my hands, it ensures good grip and it's comfortable to hold. Awesome!
Eric Knott
Dec 20, 2017 10:23:22 PM
great case
It's been a year and it's still going strong, has protected my phone from many dropped. Great case for the price and wallet phone stand.
John Mcdonald
Dec 18, 2017 9:49:57 PM
great design
Great design and color! It's just an excellent case, well made quality and really protects my phone. Price was great too!
Trevor Greene
Nov 27, 2017 7:46:20 PM
thanks for the free phone stand
Thanks for the free phone stand! Very stylish, seems like a good quality holster case for the right price. Super like the kickstand for hands free viewing.
Nicholas Jackson
Aug 24, 2017 7:26:49 PM
Great buy
Great buy! With free phone stand at very convenient at wallet size. Great for my travel. I love the texture, snap on case, and good looking! Price was good.
Gina Smith
Aug 23, 2017 8:02:13 PM
best holster case for my needs
Best holster case for my needs. I keep an extra one with me at all times. I love the kickstand and use it constantly in all sorts of settings. Many thanks for the free wallet size of phone stand!:)
Leonard Mclean
Mar 21, 2017 11:58:42 PM
fits great case
I love this holster case, fits great for my phone. Very well made, priced great and received promptly.
Jullian Russ
Dec 30, 2016 2:34:50 AM
great protective case
Very nice and was exactly what I am looking for. It's a great protective case with belt clip. Great price!
Ryan Mills
Dec 13, 2016 8:57:41 PM
happy with my purchased
Perfectly fit on my Galaxy S7 phone. This is durable, sturdy and secure well. The belt clip hold tight, great for clipping onto my jeans. The kickstand is strong, the grip is good. With reasonable price, happy with my purchased.
Tim Davies
Oct 24, 2016 7:56:28 PM
look and feels good
Serves it's purpose. Fits well on my Galaxy S7, easy to put on, looks and feel good while holding it. Functional and price accommodating. Highly recommended.
Dominic O
Jul 25, 2016 8:49:34 PM
Does the trick.
Previous ones for other phones had a tighter feel in the holster and a more rubberized feel. One small issue is that the 3.5mm jack in the bottom of the phone now doesn't always clip in tight to work with the case cover on it. You have to pry it back a hair to go in all the way. But overall I am happy with it.
Anonymous
Jul 24, 2016 9:39:16 PM
I really like this case
I really like this case. The phone is well protected and is very easy to remove. I also like the built in stand which makes it nice to watch videos on it.
Caleb Evans
Jul 14, 2016 8:48:39 PM
My favorite case for a galaxy by far.
I've had the identical case on my s7 for quite a while. This one is grippy, and the stand doesn't come out as smoothly as the old one. I suspect that it might just need to be broken in. This one has a slimmer profile than my old one. I would buy this one again for sure.
James23
Jul 12, 2016 4:21:15 AM
tried & true design for us
we've had many of this type of case in the past & always seek them out for the next brand of phone- we can always find them again, and always cheaper on here than in store of purchase. he has caught his phone a couple times getting out of car with it on hip which has caused belt clip to break off, but phone was protected and he is still very happy with this design.
Dorothy
Jul 6, 2016 12:37:52 AM
Looks great on the Black S7
Purchased this case for a friend who had an old kick-stand case for her S7. This case is ultra thin, compact and durable. Looks great on the Black S7. Doesn't add any thickness to the phone itself. Love It!!!
Starman D
Jun 29, 2016 11:24:12 PM
Compatible with my Galaxy S7
Thin black case that has a textured, non sticky surface. The case itself is flexible and made of a rubberize plastic like material. I find it very hard not rub my fingers on the case because of the texture! Compatible with my Galaxy S7. Power and volume buttons still function while case is on.
Bruce G
Jun 28, 2016 12:00:16 AM
Brilliant design and fully functional
Brilliant design, the phone simply cannot fall out of the holster. Nice kickstand (just bend the upper part of the plastic to disengage when done). And sturdy. Dropped the phone once already, and zero damage.
Write Your Own Review