Made for Samsung Galaxy S8
Features & Highlights
Why you should buy this product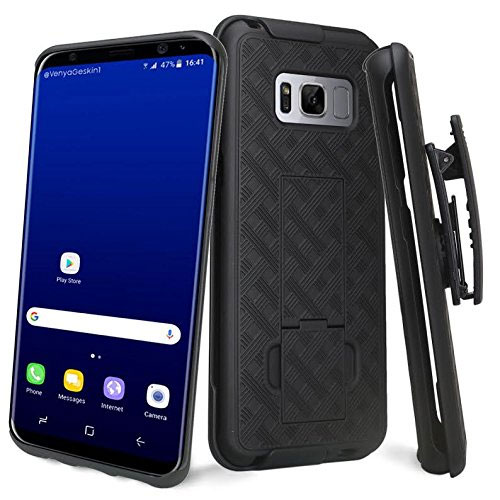 This holster case is great for quick drawing your phone for usage!
A quality product and made especially to fit your Samsung Galaxy S8. It's stylish and protective.
Quick draw your phone and slide out your phone from the holster that clips on to your belt or anywhere securely.
Prop up your phone for great viewing position with the built-in belt-clip kickstand.
Features:
- Perfectly designed for Samsung Galaxy S8
- Easy access to all functionalities, including all buttons, camera, headphone jack, and charging port
- Built-in Kickstand for the convenience of watching video and chatting
- Provides quick and easy installation and removal without use of tools
- Durable and light-weight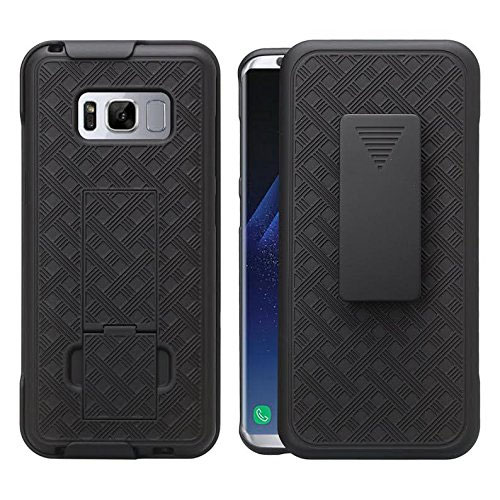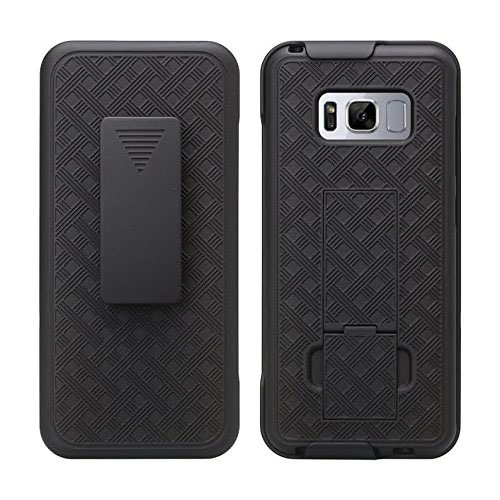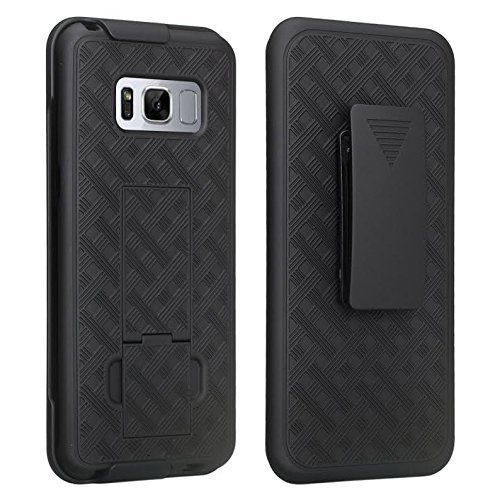 - Color:Black
You Might Also Be Interested
Customers Who Viewed This Item Also View
Customer Reviews
Andy Miller
Mar 5, 2019 9:41:36 PM
kickstand is great bonus
Lightweight, slim lined, durable, well made quality just as described. Great hard plastic, it helps to prevent from getting damage when my phone was dropped.Kickstand is sturdy and functional!
Jeoffer Lincoln
Jan 29, 2019 3:22:50 PM
i am very happy with this case
Such a great buy! Very strong, good protection and quality material. It comes with a built-in belt clip and kickstand for better viewing. I am happy with this case.
Leonard Fox
Jan 2, 2019 5:03:23 PM
great kickstand
Exactly what I wanted to hold my phone in tight to my belt and completely protect the facts. Fits perfectly, very sung and the kickstand was the great added bonus.
Arthur Mcdonald
Dec 17, 2018 7:07:41 PM
great case protector
My favorite case! It fits perfectly, durable and it covers my phone well. I have dropped my phone many times and this case was a great protector. A rear good screensaver!
Leonard Hudson
Dec 11, 2018 10:06:53 PM
excellent case holder
Excellent case holster! This is sturdy, easy to use, and the clip works great. Great way to protect my phone plus the wonderful kickstand for better viewing, also it's nice to prop phone while not wearing.
Jeorge Homer
Dec 3, 2018 12:31:34 AM
fits my phone perfectly
I just received my case and I'm really satisfied! Fits perfectly and doesn't add any bulk. Love the phone stand and kickstand. Definitely, recommend this case.
Robert Hamilton
Nov 14, 2018 9:48:10 PM
extremely sturdy and fits snugly
I have carried this holster case in my belt for years and it often gets activated by bending and some activities. Case is extremely sturdy and fits snugly in the belt. Awesome!
John Zoe
Feb 26, 2018 8:16:23 PM
perfect case for me
Perfect case for me. This is strong and protective, yet not bulky or overdone. Well built and holds up to constant wear. Love the kickstand for hands free viewing.
Jack Ferguson
Nov 12, 2017 9:44:01 PM
very secured and awesome fit
I have used these cases for years, very slim, very secure and awesome fit to my phone and doesn't interfere with buttons or connections. Easily slides in and out of holster. Perfect!
Sally Dominic
Oct 23, 2017 8:15:43 PM
I love this case
I love this case! Slim and well engineered. Perfectly for my needs. I am really happy with the purchase. Great protection and with reasonable price.
Write Your Own Review