Features & Highlights
Why you should buy this product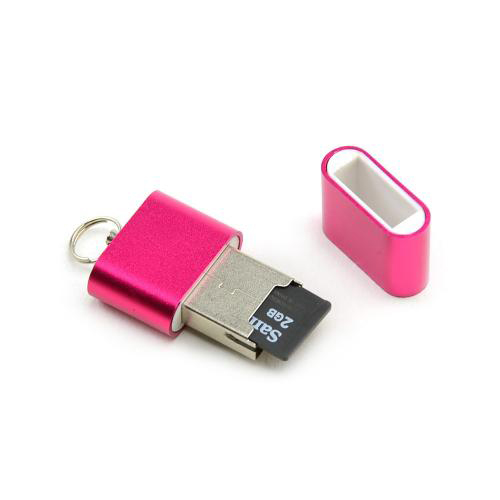 Hot Pink Aluminum MicroSD USB Card Reader
When you use a camera it can be difficult to look at or transfer them without a Micro SD card reader since many computers can't recognize your SD card. Just plug this tiny and futuristic looking card reader into a USB port and instantly be able to show off all your best pictures! You can carry it around daily since it's about as tall as an ear bud and thick as a USB port! Other card readers are big and unsightly, but this one is sleek and discrete-it even comes with a keychain ring!
Micro SD Card Reader that fits into any USB port
Compatible with Micro SD, Micro SDHC, and Micro SDXC memory cards
Hi-speed interface
Mac/PC compatible
Small keychain ring included for easy carrying
Sleek and futuristic looking
Metallic build
Color: Hot Pink/ Silver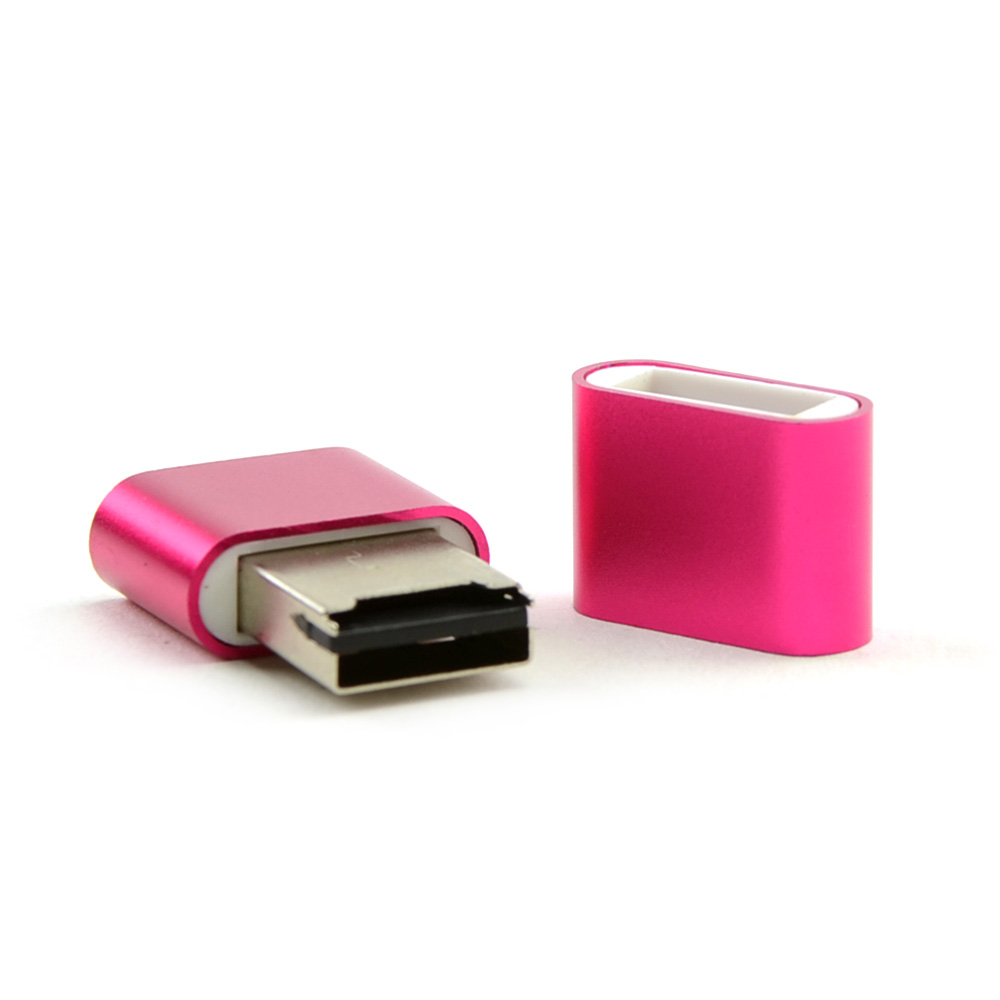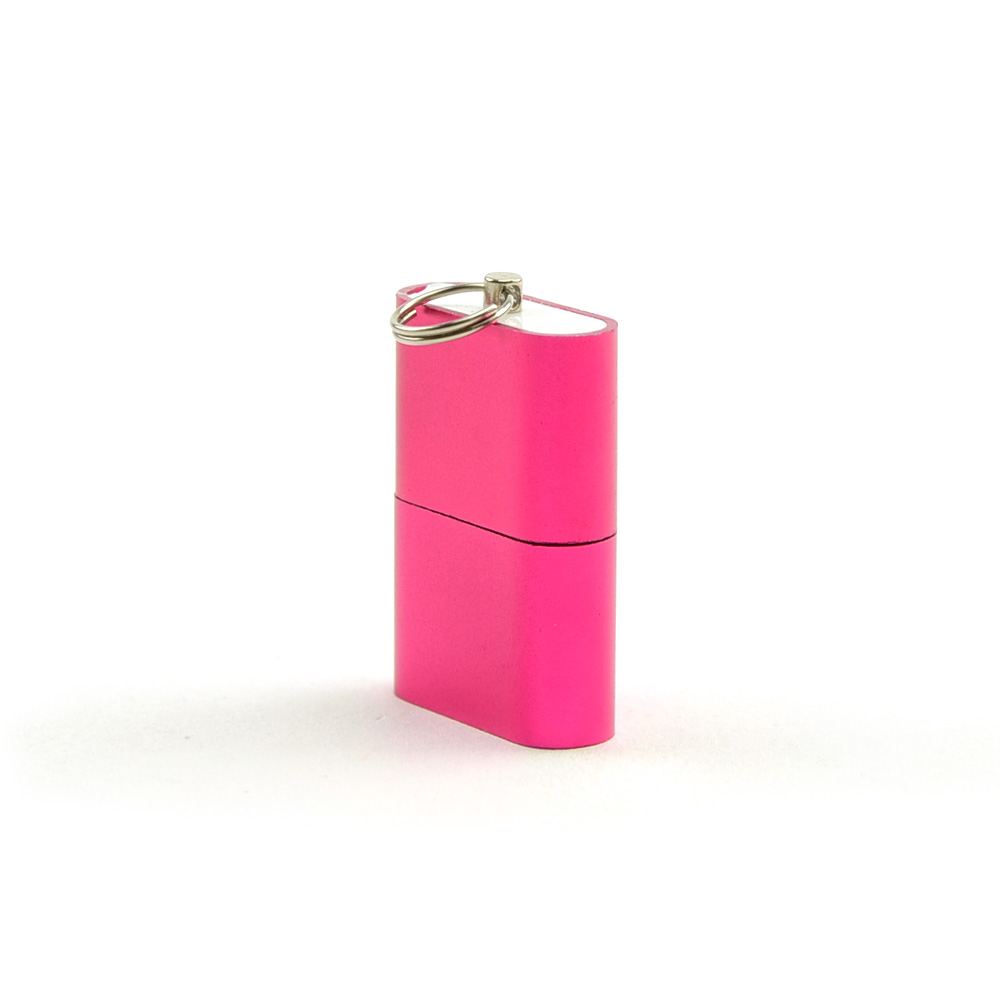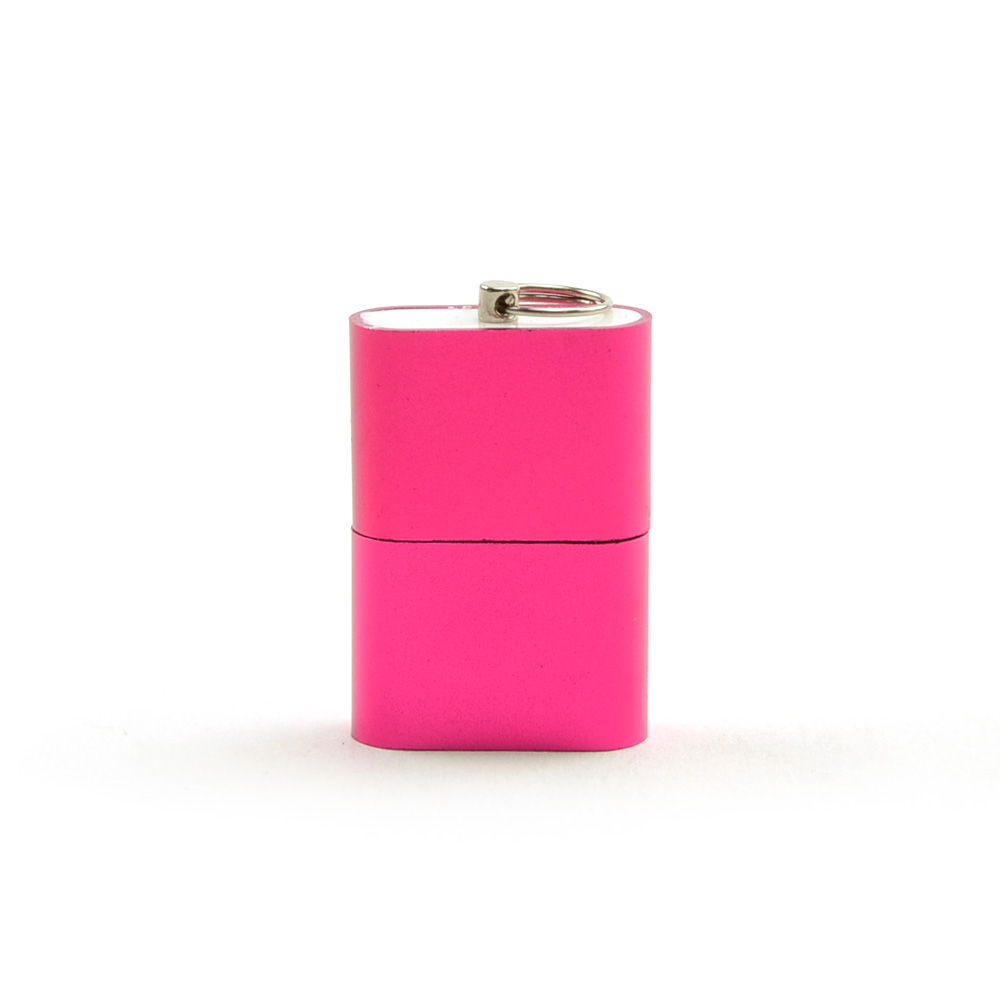 You Might Also Be Interested
Customers Who Viewed This Item Also View
Customer Reviews
Yzabelle Smith
Jun 13, 2019 5:34:02 PM
easy to carry around
Pretty cool! This little reader is superb! I had been downloading photos from several cameras. It works perfectly, I like it's simplicity and size plus a small keychain ring for easy carrying.
Austin Jackson
Feb 13, 2019 10:04:28 PM
it works like a charm
A great way to transfer images and information. Small, good construction, very fast, and works as intended. Definitely much faster than my old ones and works like a charm!

Mhay Wilson
Dec 20, 2018 10:41:57 PM
makes my life easier
I like this little card reader. It's compact and I don't have to worry about wrapping the cord up or worry about it getting looses and wiggling free from the actual reader. It makes my life easier! Thanks!

Michael Simpson
Nov 18, 2018 11:45:42 PM
good buy
Love this little thing. Very compact probably the most compact USB card reader I could find anywhere! This is very tight and secure, no need to worry about losing the card. Good buy!
Wilson Cortis
Sep 30, 2018 9:57:03 PM
very handy to use
Very handy to use with keychain ring and perfect when traveling to transfer images from a camera. The card slot covers and protects from dirt which could interfere with reading the SD card.
Joey Barney
Sep 16, 2018 10:48:18 PM
exactly what I wanted
Simple. To the point. No gimmicks. No software to install. It's about as plug & plays as it could possibly be. And it's small enough to not get in your way. Exactly what I wanted and it works!
Marlene Smith
Sep 13, 2018 9:21:23 PM
just plug and play
Just plug and play! I'm constantly transferring photos non stop. And this is extremely handy and easy to use.
Rosalie Clark
Dec 11, 2017 10:28:21 PM
handy and lighweight
Handy! I bought this so I could easily transfer photos from my camera to my laptop without having to lug out and further drain my camera batteries. Lightweight without feeling cheap.
Joanna Mary
Oct 18, 2017 12:28:43 AM
it perform great!
It perform great! I would definitely recommend this for anyone looking for a quick fix to be able to transfer data from their microSD cards to their computer for back up, or vice versa. Perfect choice!

Ella Cameron
Aug 22, 2017 6:09:50 PM
works great
Works great! Super fast and perfect way to transfer and view my pictures on my computer. Highly recommended.
Paul Clark
Feb 19, 2017 5:47:47 PM
great little device
Great little device! Doubled the speeds on all my SD cards. Excellent performance and well made quality. Very reasonable price.
Hannah Hart
Dec 28, 2016 7:31:07 PM
very useful
Very useful and it works for me. A great Hot pink Micro USB Card reader. Just love the color, small easy to use and handy. Highly recommended.
Cynthia
Mar 15, 2014 4:33:46 PM
Works perfectly
Great product at a low cost
Write Your Own Review