Features & Highlights
Why you should buy this product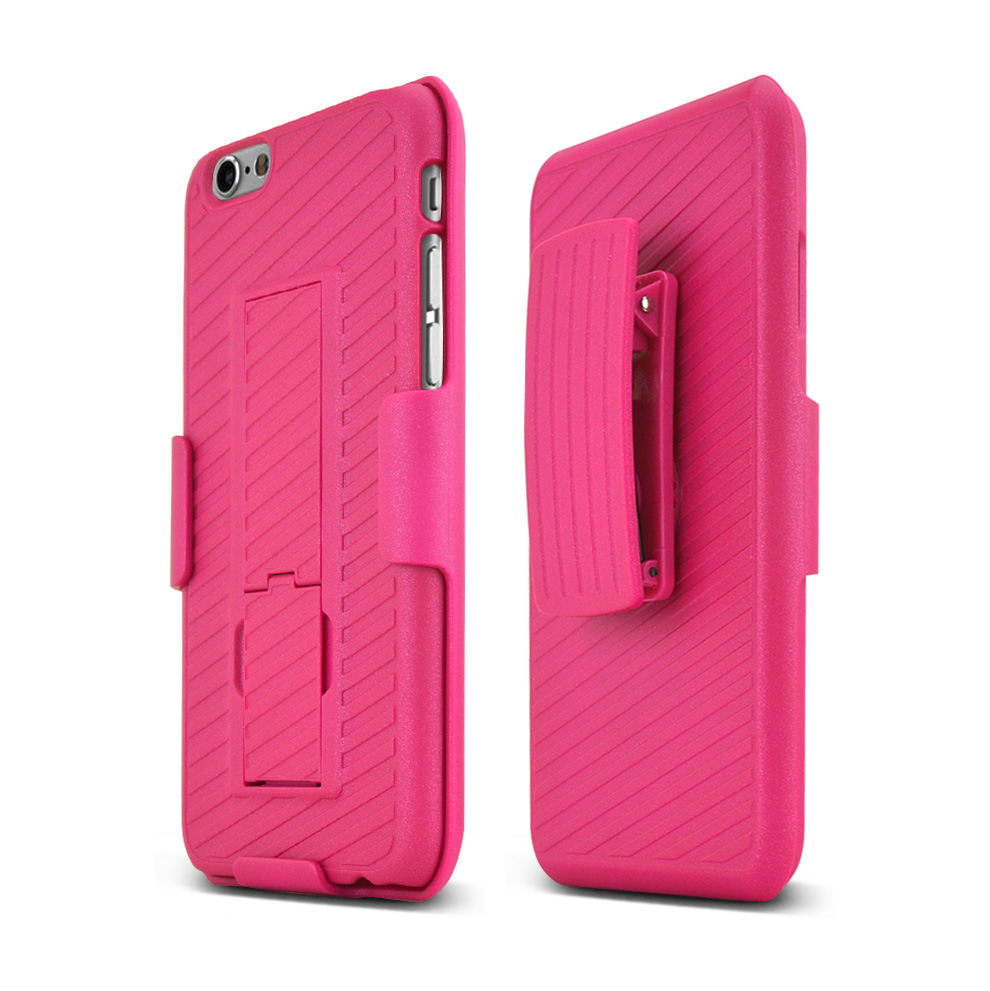 Apple iPhone 6/ 6S Case, REDshield [Hot Pink] Supreme Protection Slim Matte Rubberized Hard Plastic Case Cover with Kickstand and Swivel Belt Clip
Combining style + protection + functionality, the Shell/Holster/Kickstand Combo Case with Belt Clip is the perfect accessory to carry and protect your iPhone 6. Featuring a durable hard shell removable case that provides maximum all around protection, it allows full accessibility to all buttons, functions and ports; it also has a media kickstand that lets you view media in landscape (horizontal) or portrait (vertical) orientation. The case easily slips into the heavy duty holster which allows you to carry around your phone face down and it offers a belt clip that has 180 degree rotation capability so you can position the holster in any desired angle. The Holster + hard shell combo case has a stylish cross-checkered design and the rubberized soft coating acts as an extra step of precaution against accidental cosmetic damage. The slim profile and the multi-functionality of this product merges style, versatility and supreme protection.


Custom built for iPhone 6
Featuring rubberized heavy duty case and holster
Phone can be inserted face down into the holster; inner holster soft felt layer will not scratch your device
Case allows full accessibility to all buttons, functions and ports
Media kickstand on back of case allows you to watch videos in portrait or landscape orientation
Color:Hot Pink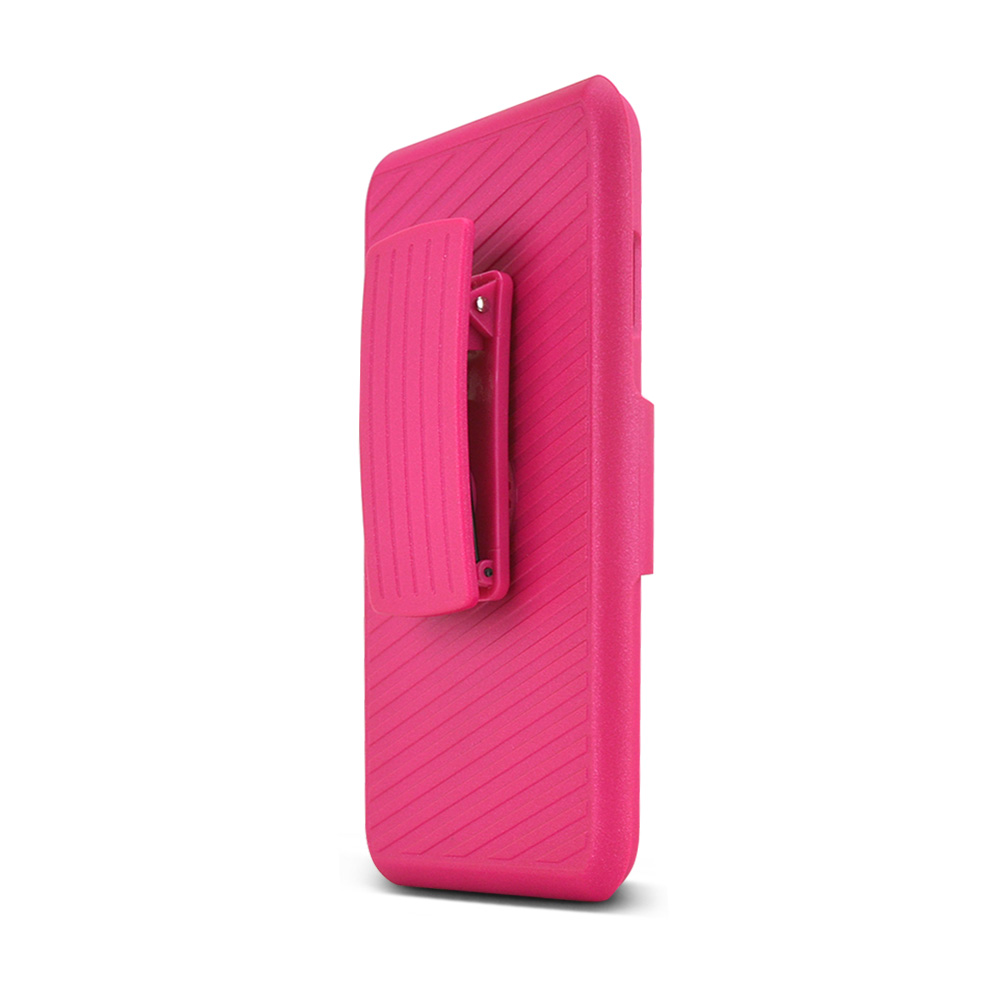 You Might Also Be Interested
Customers Who Viewed This Item Also View
Customer Reviews
Lilibeth Coleman
Dec 18, 2017 10:15:58 PM
good looking case
Good looking case, nice fitting and durable. I love the color and design. Kickstand was huge plus and definitely exceeded my expectations.
Madelaine Lambert
Dec 11, 2017 8:48:03 PM
pretty case
Pretty hot pink case! Great cover to protect my phone. This is durable, sturdy and with great protection and holds up great no scratches or anything!
Audrey Black
Nov 6, 2017 8:31:07 PM
great for everyday use
I really like the color of hot pink and the slim matte rubberized hard plastic design. It gives good protection, durability and functionality. Great for everyday use and more comfortable to use.
Kylie Jacob
Sep 7, 2017 7:22:37 PM
gorgeous case
Gorgeous case for my iPhone 6S! Fits perfectly and great protection for the price. I love the color, sturdy and durable case. Happy with my purchased.
Hannah Gill
Jun 7, 2017 7:23:15 PM
love it!
Fits perfectly on my iPhone 6S. It's a flexible case which has always worked best for me since I drop my phone several times. Super love the color!
Julia Clark
Jun 1, 2017 7:47:02 PM
pretty cute
I bought this for my daughter, and she loves it! Pretty cute, fits perfect and delivered on time. Great price too!
Lucas Black
May 23, 2017 7:26:02 PM
super love this hot pink case
Super love this hot pink case! Kickstand was great feature that gives a convenient to used. Allows me to watch my favorite movies with out using my hands. Great product for the price!
Marlene Mcgrath
Mar 28, 2017 10:54:47 PM
love this pink case
Beautiful case and this is a great case for the price! It is sturdy and cool looks at pink. Very nice.

Lovely Robert
Nov 9, 2016 5:23:46 PM
Great quality and nice color
So much in love in this pretty sturdy case! Very nice quality and true to color! Love it!
Jane
Oct 22, 2014 6:10:47 PM
Great case
Great case, not too bulky and gives access to all buttons. Loved the free shipping.
Write Your Own Review