Features & Highlights
Why you should buy this product
Protect your HTC Merge with an ultra sleek HTC Merge Rubberized Hard Case - Black! Scratches on your phone? Tired of those other bulky cases or cumbersome pouches? It's time to try out a new kind of case. This rubberized Hard cover case provides excellent protection and a brand new look for your phone. Installation is a breeze, just snap on both sides and you're done! Enhance your cell phone now with this custom made cover case for your HTC Merge . HTC Merge Rubberized Hard Case - Black features Custom molded to the shape of your HTC Merge Custom-cut with access to all buttons and ports Thin design - doesn't leave your phone feeling bulky Light weight, strong ABS plastic, and durable Prevents scratches and damage to your phone Simple installation - no tools required Rubberized Matte Coating that gives you non slip surface
Hard case does not cover the screen, go here to get a screen protector! Color/Style: Black For Easy removing and switching of cases get Pry Tool! *This case was made to fit your phone only, and will allow access to all buttons and functions. **Please be advise that using producst with alcohol such as hand sanitizers may cause product color to bleed Important Disclosures
*Phones with extended batteries may not fit the case **Actual Phones if pictured are not included HTC Merge Rubberized Hard Case - Black
You Might Also Be Interested
Customers Who Viewed This Item Also View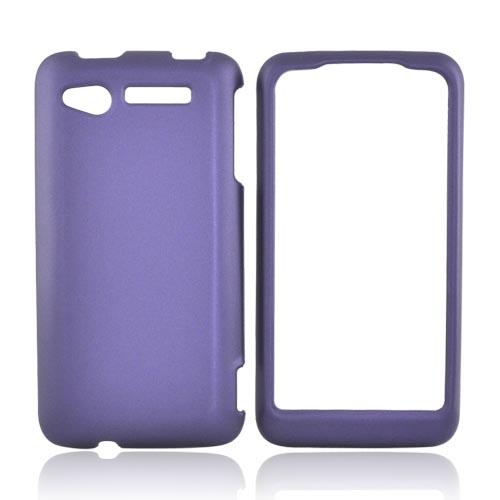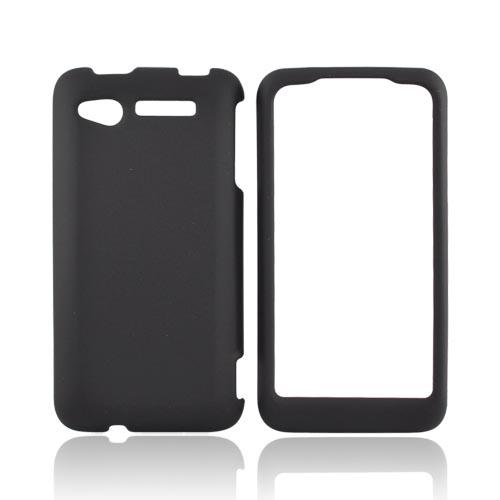 Customer Reviews
steffanie
Dec 28, 2012 5:26:27 PM
Great for a few months
Its a tight fit, and difficult to get off if you need to access the battery for any reason, however to does the job and looks nice. After about 4 months, the black coloring cracked and peeled off, leaving a clear plastic.

Pros:
Protects the phone and looks nice

Cons:
doesnt last as long as you might like.
Valerie
Jun 20, 2012 2:48:00 AM
Same case at a lower price
Had to buy a replacement case for my husband's phone. Got the same case through Accessory Geeks at a much lower price than my cell carrier. Will never buy directly from Verizon again. I was able to buy 3 cases from Accessory Geeks for the price of 1 from Verizon.
Scott
Jan 29, 2012 11:02:32 PM
Function
The fit was perfect, does not hinder any of phones operation at all. Overall does what it is supposed to do with not complaints.
Write Your Own Review