Features & Highlights
Why you should buy this product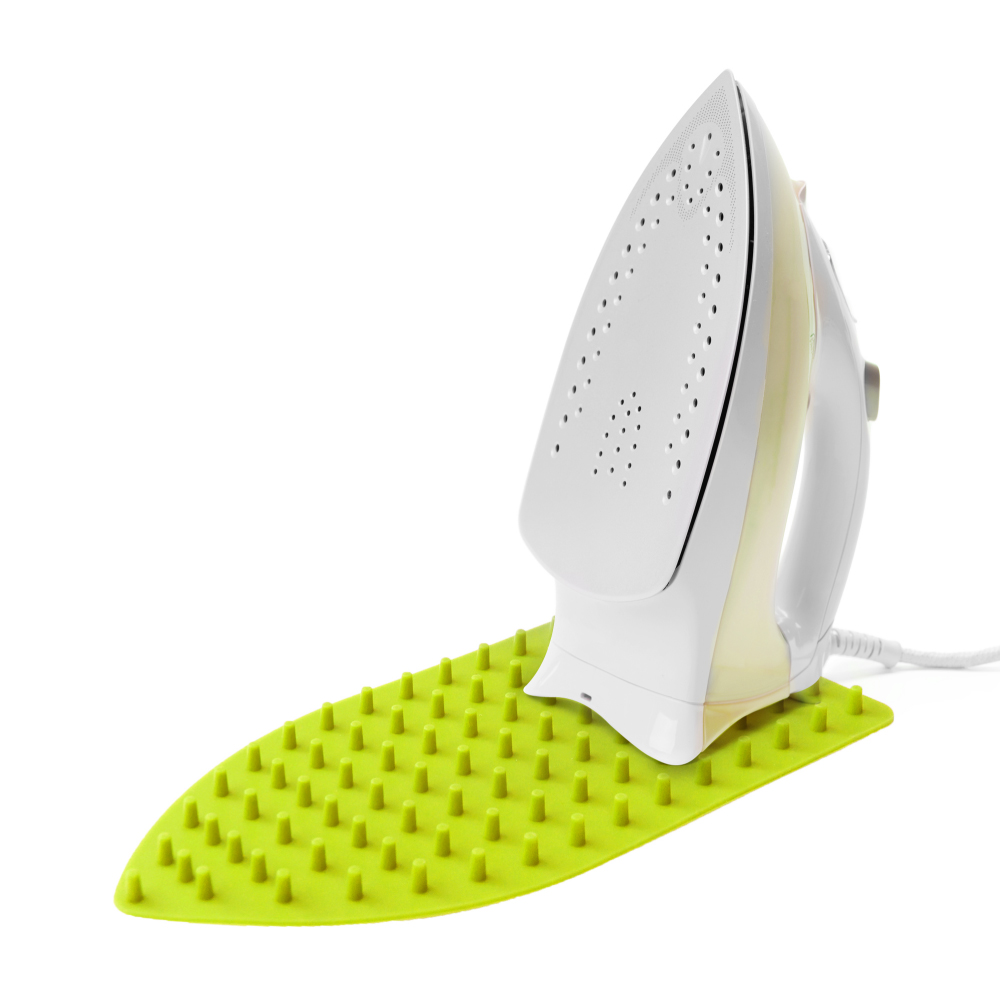 This nifty silicone mat keeps your iron away from scratches while preventing burns and scorches on their surfaces, as well as your household surfaces! You can lay your iron down while ironing, or rest it on this silicone mat while it cools down. You can place iron down and it doesn't scorch at all and it doesn't move out of place. There are bumps on it to allow for good air flow to cool the iron down faster.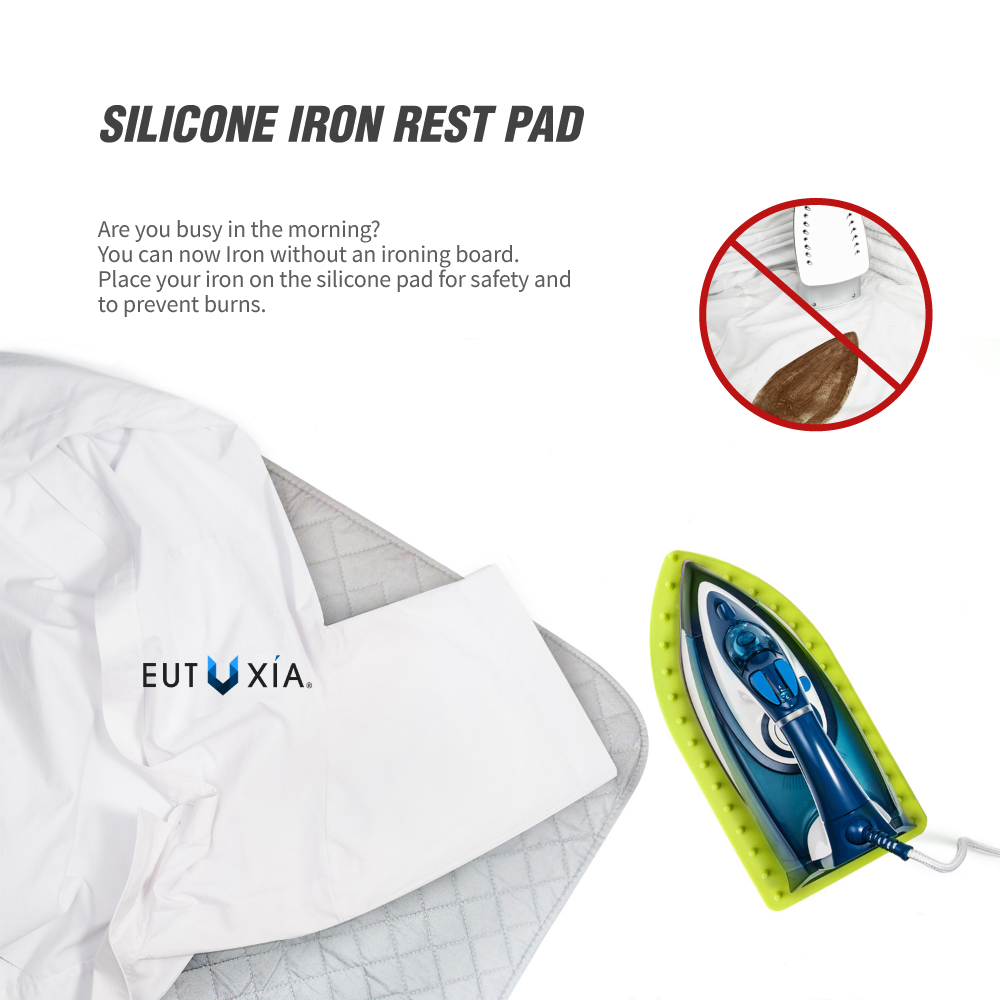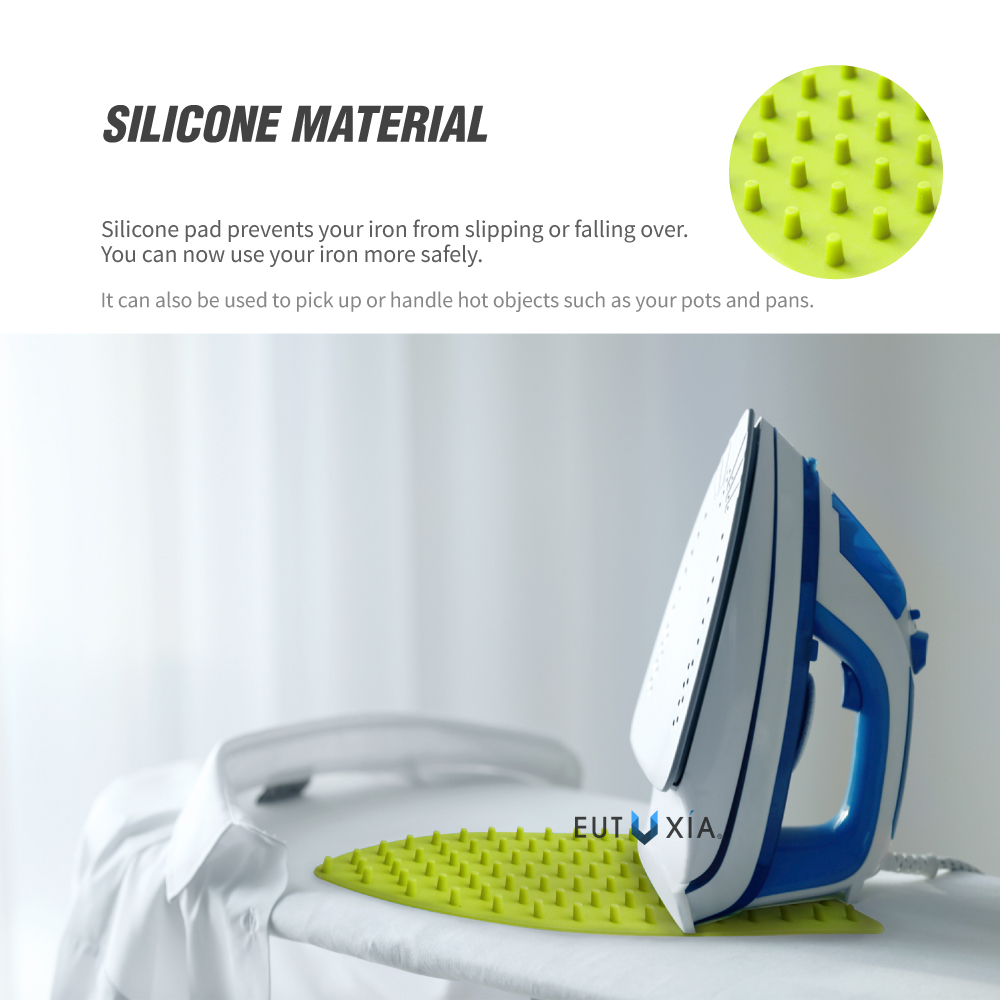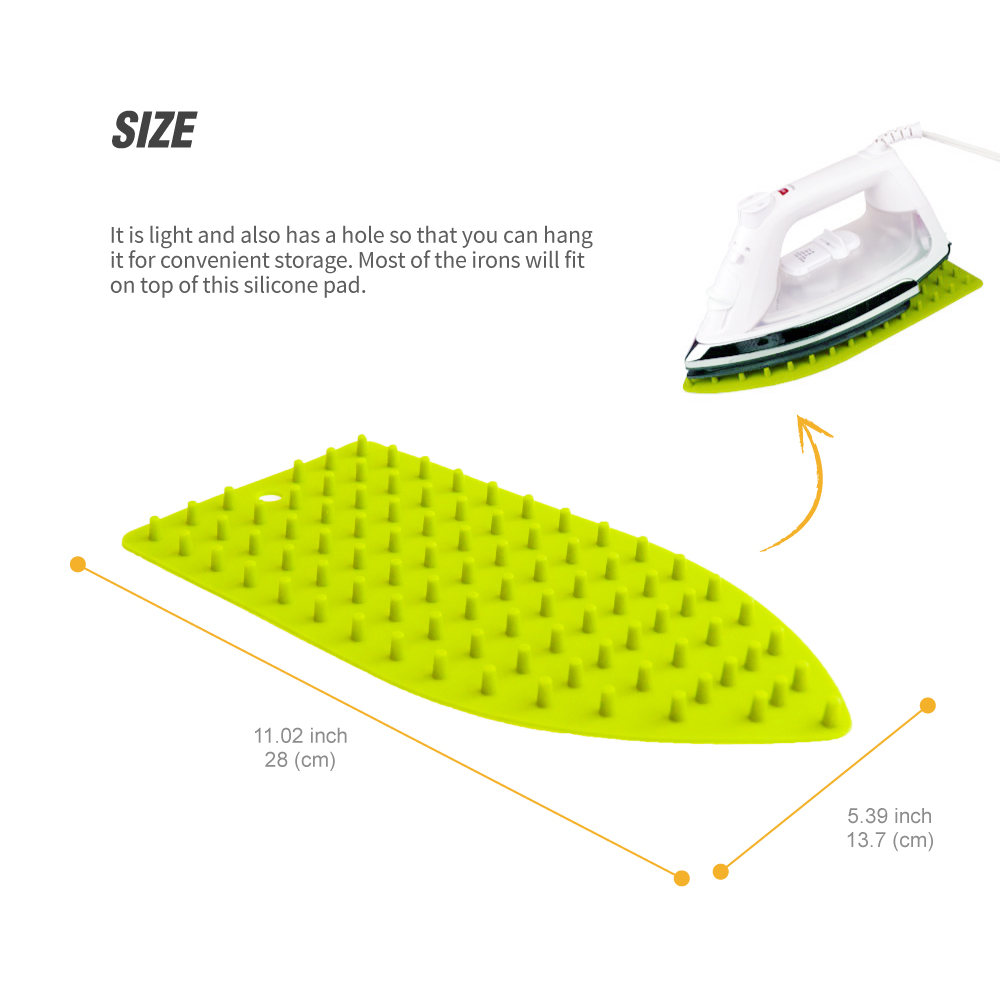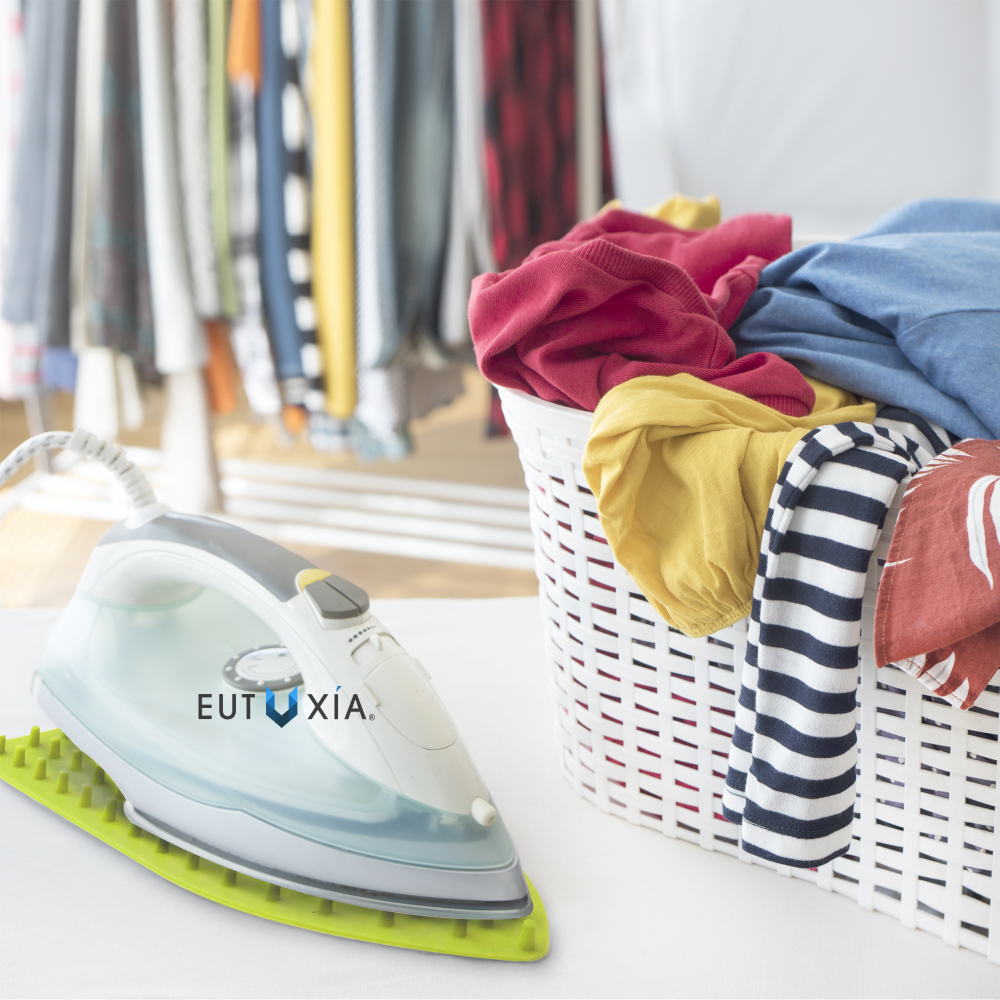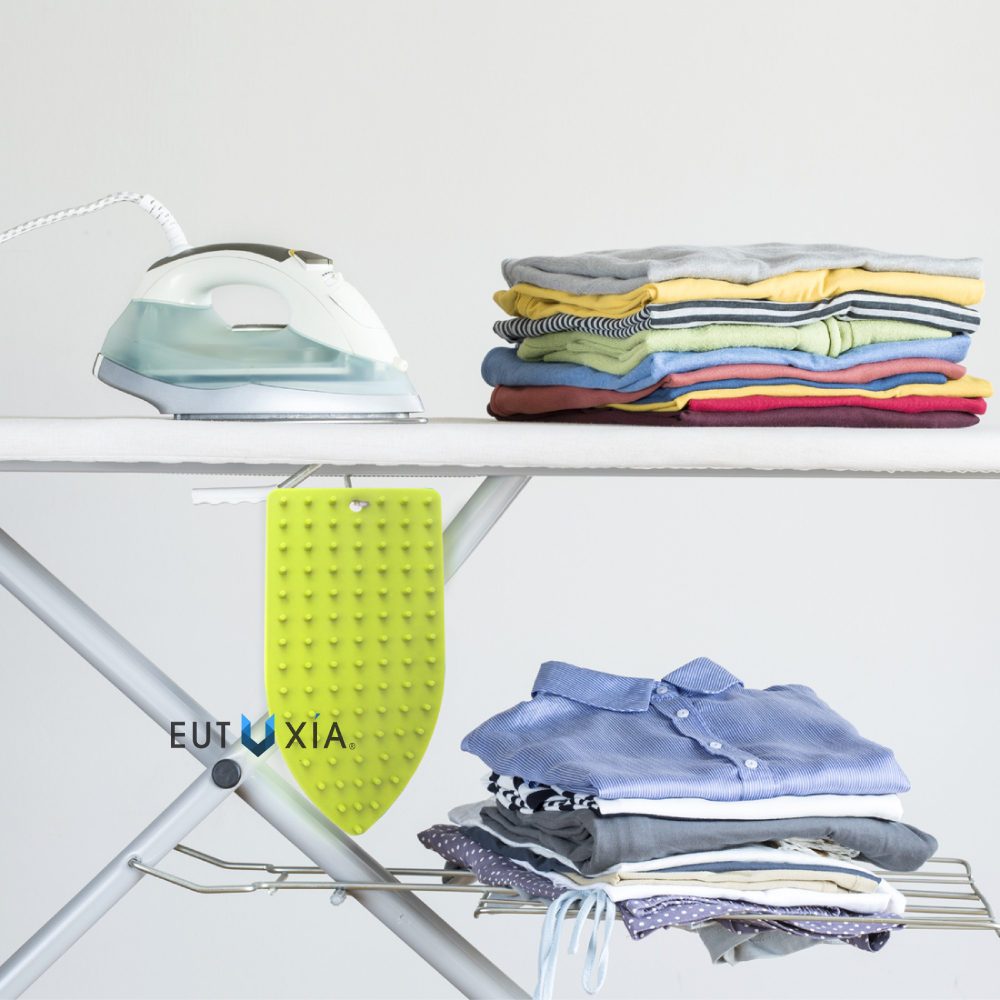 - Color:BLUE
You Might Also Be Interested
Customers Who Viewed This Item Also View
Customer Reviews
Mhay Brown
Feb 25, 2019 9:43:59 PM
it saved my ironing board
Saves the ironing board cover from becoming brittle from years of repeated contact with a hot sole plate. It's in a horizontal position and will have to be filled more often. Awesome!
Jack Morgan
Dec 27, 2018 1:13:34 AM
so glad to have something to rest
A wonderful way to avoid pulling out a large ironing board when touching up a garment. So glad to have something to rest the iron while using. Definitely, recommend to others.

Mylene Moore
Nov 20, 2018 10:16:58 PM
it does the job wonderfully
It's a very nice Iron Rest and it does the job well! When standing my steam iron on end while repositioning the clothes being ironed. Now, I just put the iron down on the silicone iron rest. Awesome!

Jenny Smith
Nov 7, 2018 12:00:58 AM
worth the money
Worth the money! I was going to cover my mini ironing board with cloth. Also, good for using on top of the dryer to iron clothes instead of pulling out a ironing table.

Jenny Brown
Oct 30, 2018 8:20:30 PM
save spave and money
I'm a college student and this is the perfect space-saving replacement for an ironing board! I just plop it onto my bed/floor and iron away. Definitely, a save space and money! Love it!
Nicola Mclean
Oct 4, 2018 12:59:40 AM
wonderful invention
Wonderful invention! It is smooth that you can keep the iron upright if you are so inclined, but it holds the iron perfectly. Works well and keeps my iron from always tipping over and falling.
Danica Douglas
Sep 18, 2018 6:19:01 PM
happy with my purchase
Glad I bought it! It holds a hot iron and protects my craft table from being burned. Large enough for my huge iron. Many thanks!
Hermie Wilson
Sep 13, 2018 11:17:56 PM
easy to washed off
Extremely convenient, very secure and well-made silicone material. It holds a hot iron and protects my craft table from being burned. Easy to washed off!
Write Your Own Review