Features & Highlights
Why you should buy this product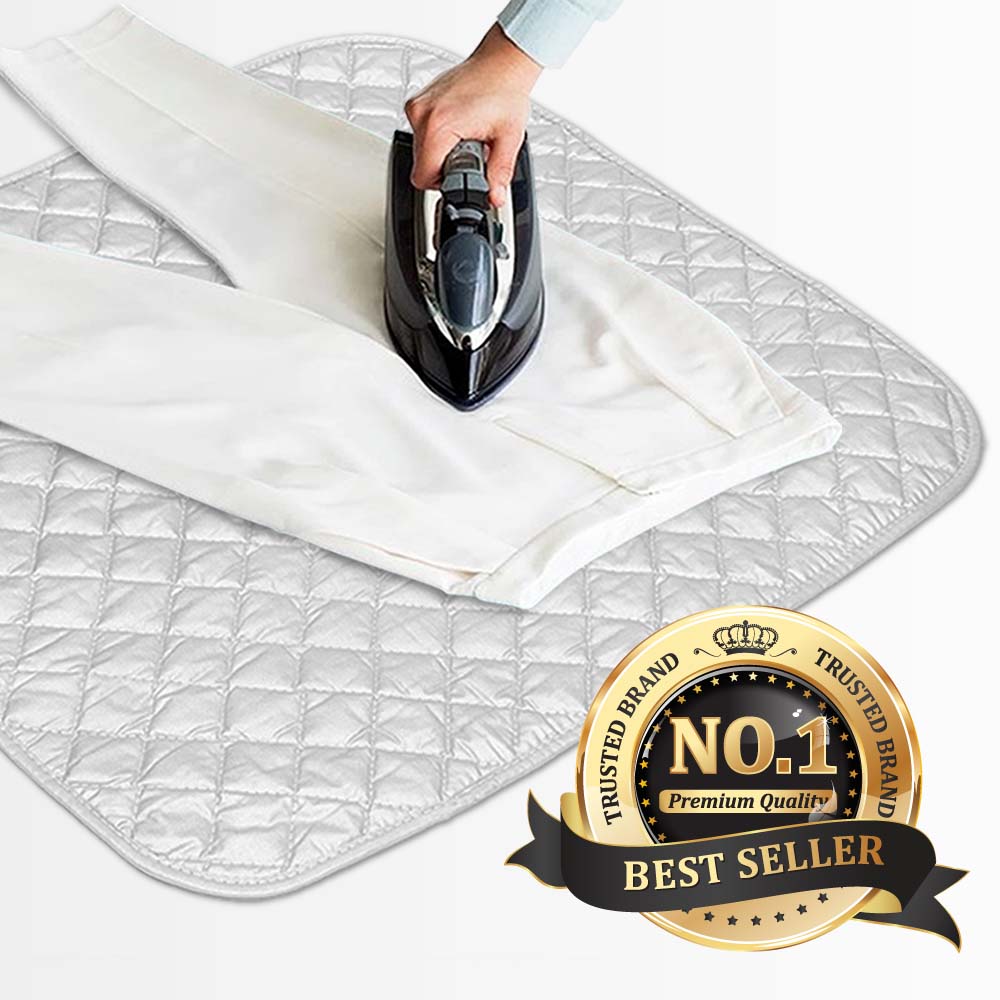 Portable Ironing Mat, Iron Anywhere - Ideal For Small Apartments, Travel, Office, and More!
Eutuxia's Ironing Mat transforms the top of laundry appliances into an instant compact ironing board. Place the wide magnetic, heat resistant, quilted pad over a washer, dryer or any metal surface and press clothes immediately. Fold, roll or hang when done. Great for homes, apartments, dorms and RVs where space is valuable.
MAGNETS on each corner transforms any metallic surface into an ironing space or use on any flat surface. Magnet pull force is twice as strong as any competitive item currently on the market.
PORTABLE DESIGN. flexible design allows the mat to be rolled up, folded flat, or hung up between uses for space-saving and easy storage. it will fit completely atop most standard sized washer or dryers.
PERFECT FOR SMALLER SPACES AND TRAVEL. Great for use on top of washers, dryers, kitchen table and anywhere such as apartments, homes, dorms and RVs. Touch up or iron in anywhere. It's a perfect traveling accessory
HIGH QUAILITY. Quilted high heat resistant pad offers a wider workspace than an ironing board. Polyester, cotton Fabric and fill - 33 1/2" x 19" Never drag out the ironing board for little touch ups again. Each corner of the mat contains a heavy-duty magnet that attaches itself to any metallic body surface for a secure hold while you iron.
Size: 23 x 20.5 inches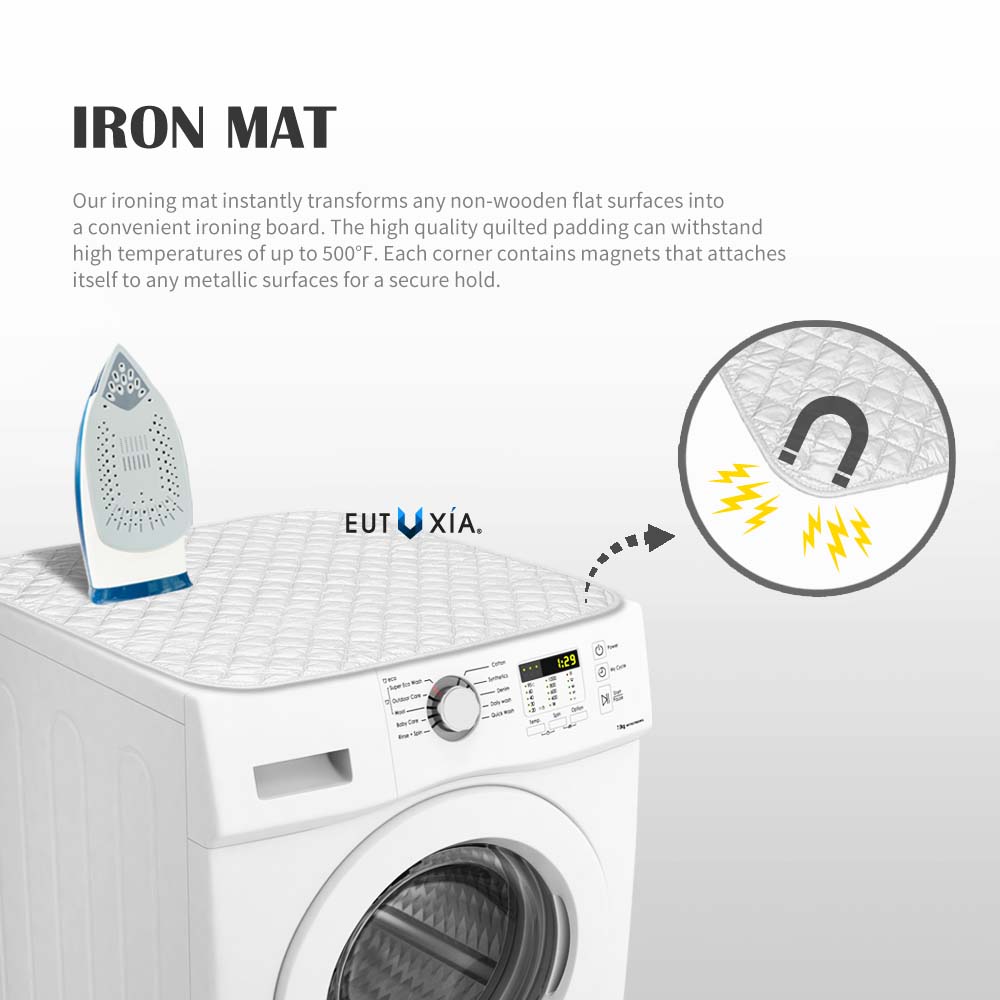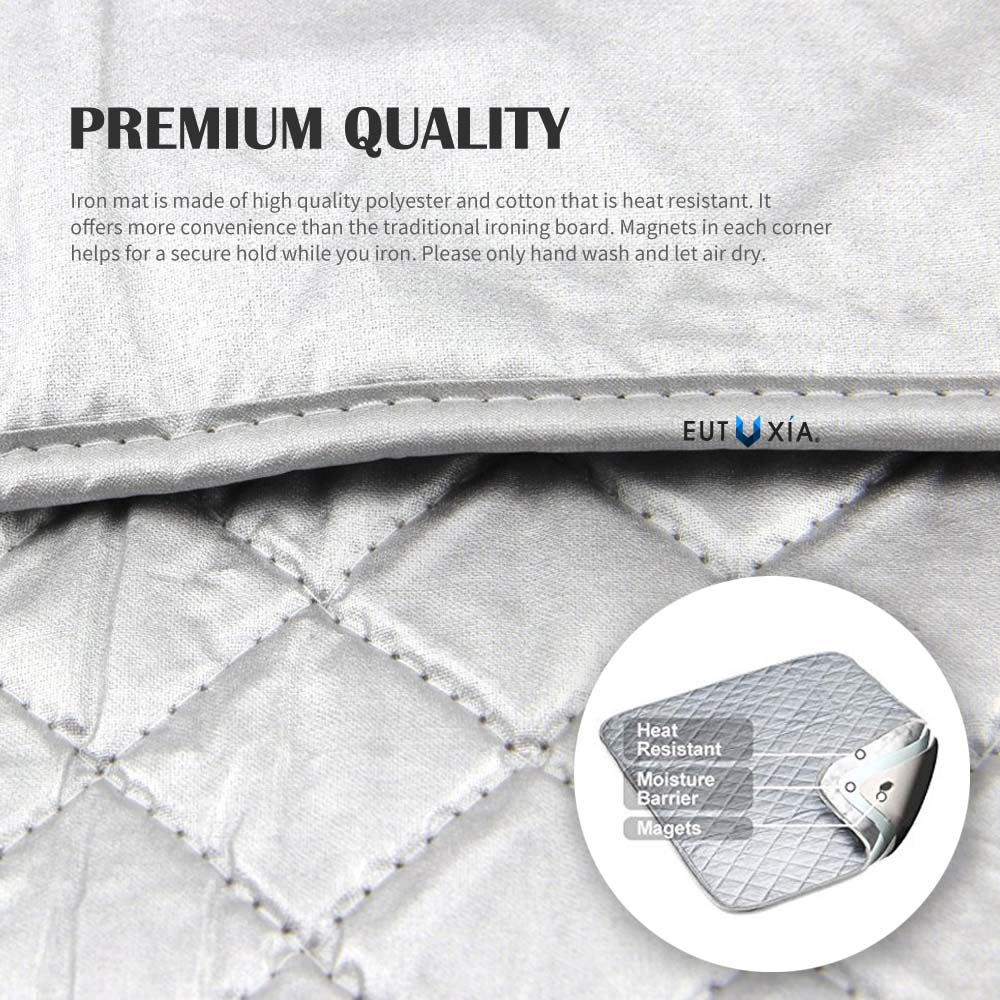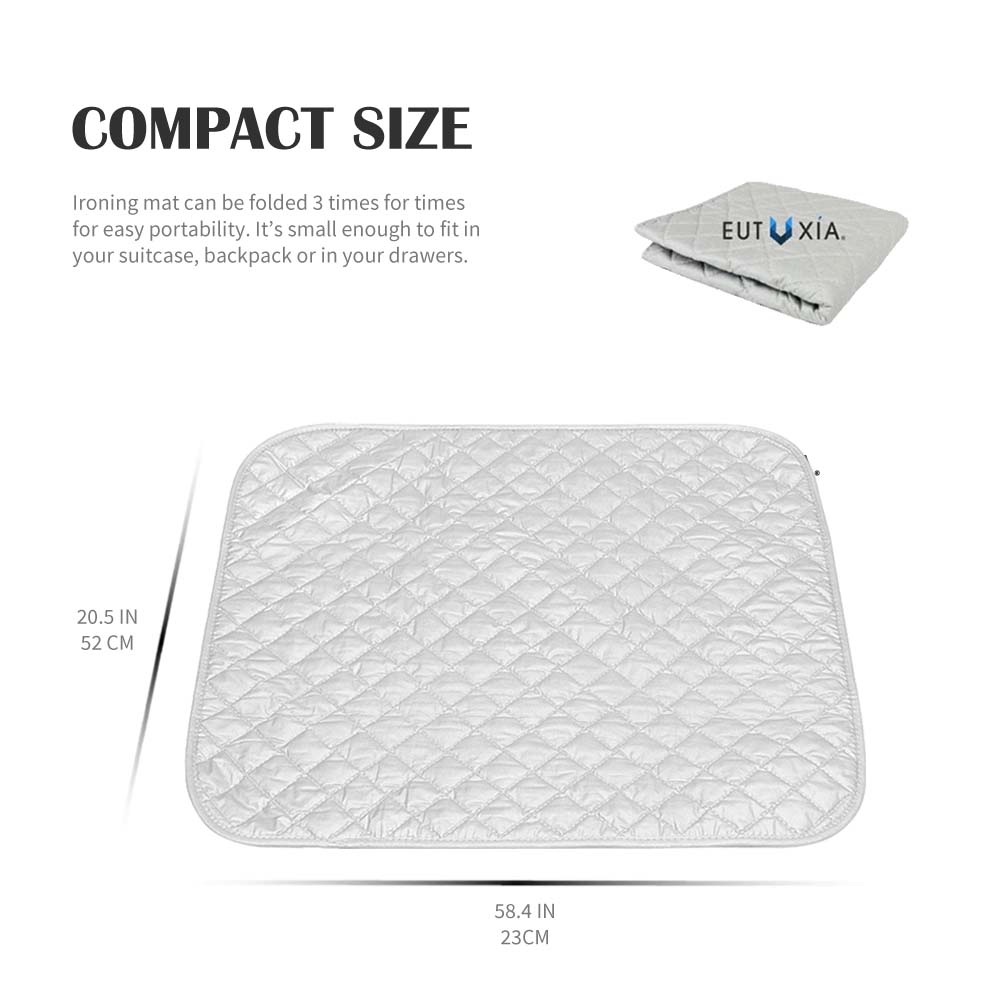 You Might Also Be Interested
Customers Who Viewed This Item Also View
Customer Reviews
Melanie Lambert
Jul 30, 2017 7:14:44 PM
finally
Finally! It's nice that it stays on my dryer and it's easy to keep clean and use. I comes up with this great inventions!
Claire Clark
Jan 30, 2017 8:37:17 PM
works well
It works very well. I am able to iron on the top of pretty much anything. Works perfect on top of my dryer. Thank you for this product it makes my life easier:)
Write Your Own Review