Features & Highlights
Why you should buy this product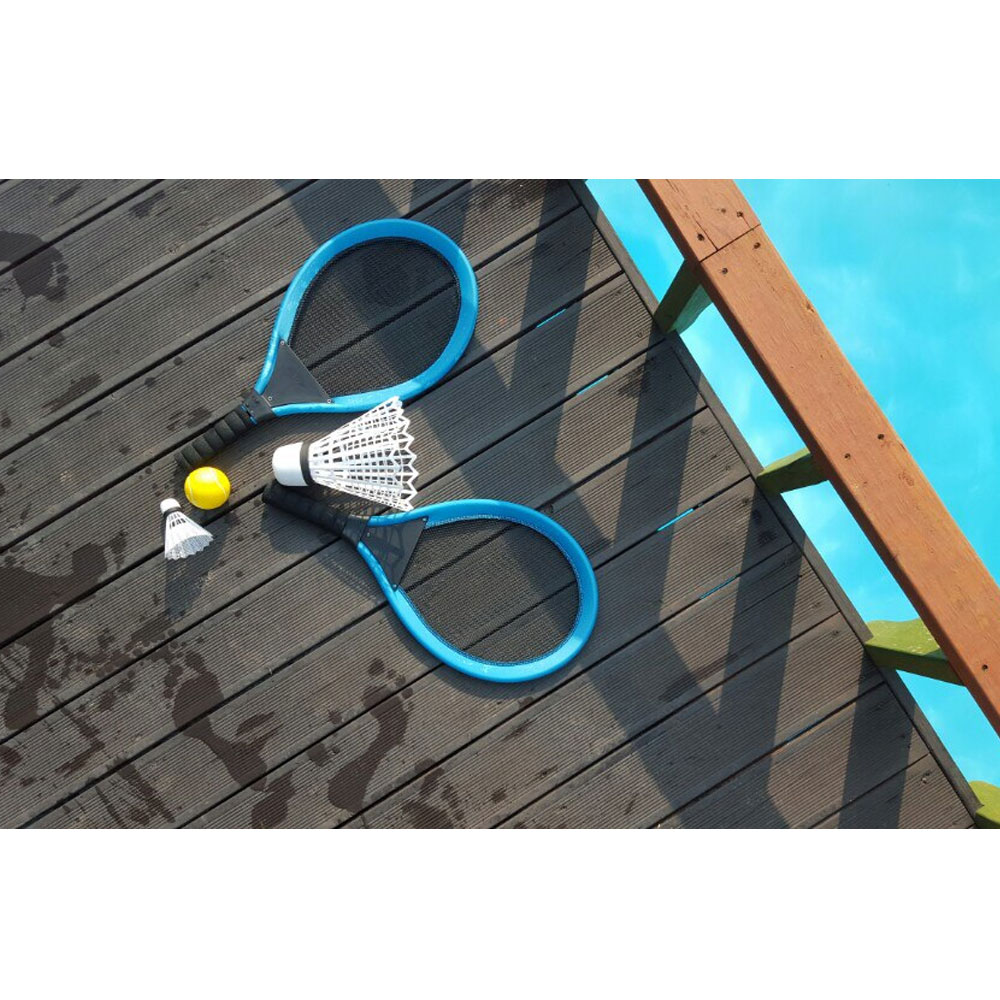 Badminton Set for Kids with 2 Rackets Ball and Birdie - Fun for All Ages! (2PK)
Its a perfect option in place of the old style wooden badminton rackets, these badminton rackets are soft, light and yet durable, foam grip handles for better play, the unique design allows young and old to play together to practice kids hand eye coordination. The hitting area is made of string/mesh material making the racket lightweight and fast. Also includes ball and birdie. For ages 3 and up. Your kids will love playing with this racket indoors and out!
2 giant sized rackets with short handles are perfect for kids
Stringed hitting area on racket makes it light and fast
Includes ball and birdie
Great for playing indoors and outdoors
Fun for all ages


READY FOR SUMMER? It's time to have fun, bond, and exercise with family & friends! You can play it anywhere. Park, gym, swimming pool, YOU NAME IT. Can be used both indoors & outdoors.
COMES WITH: 2 big rackets, 3 balls (1 big shuttlecock, 1 small shuttlecock, 1 round ball), and a bag.
COMFORTABLE. The rackets have a soft cushion handle that is very comfortable on your hands. Even with hours of playing, it will not hurt at all.
FOR ALL AGES. The rackets are big sized so even kids can play with ease. There are also different sizes of balls to play with so any adult or kid can play with no problem!
CONVENIENCE. The badminton set comes with a bag so you can conveniently carry it around anywhere! Storing them in the car is no problem either as it won't take up much space.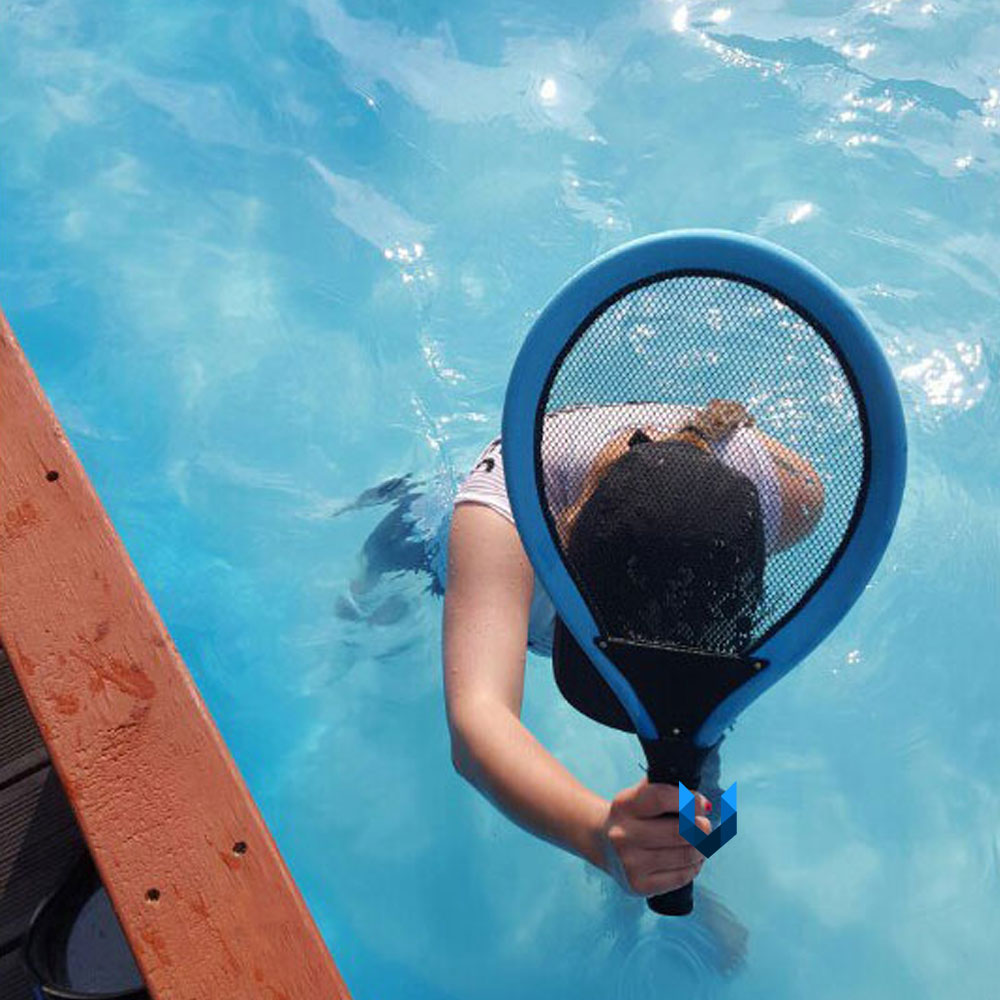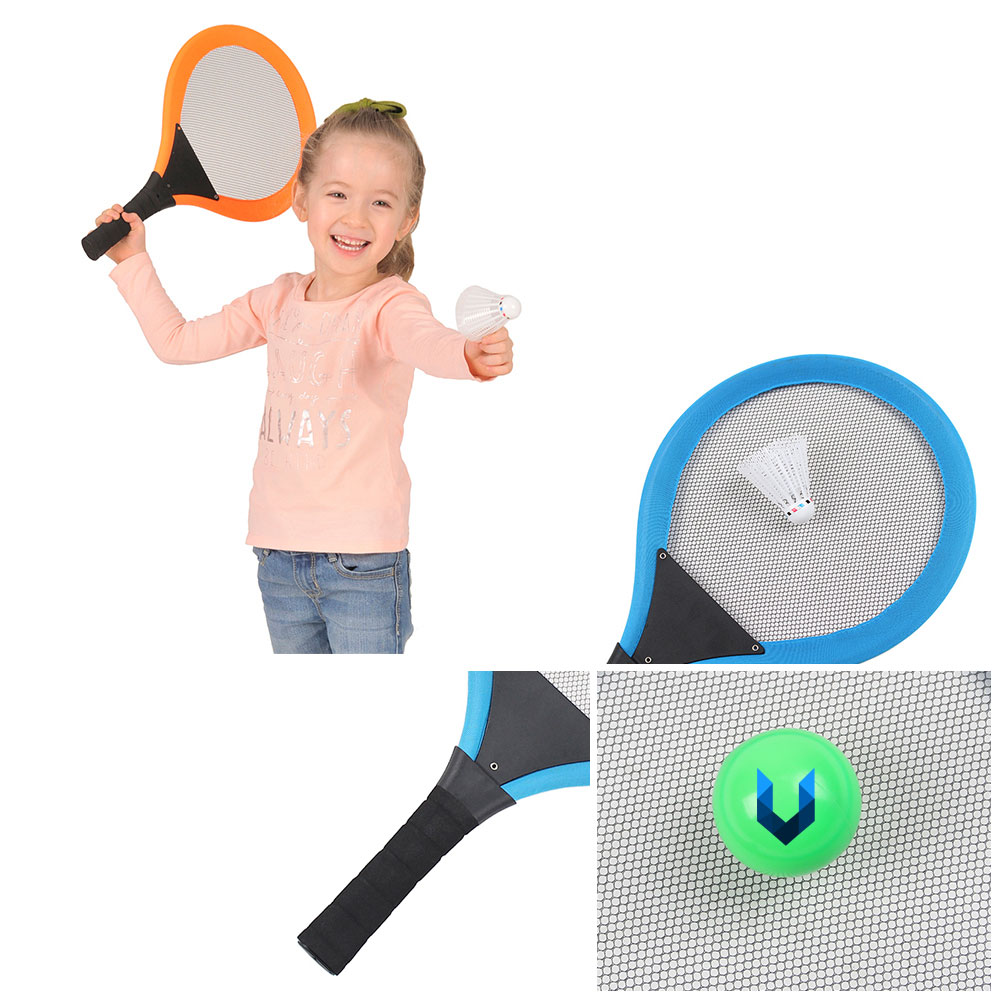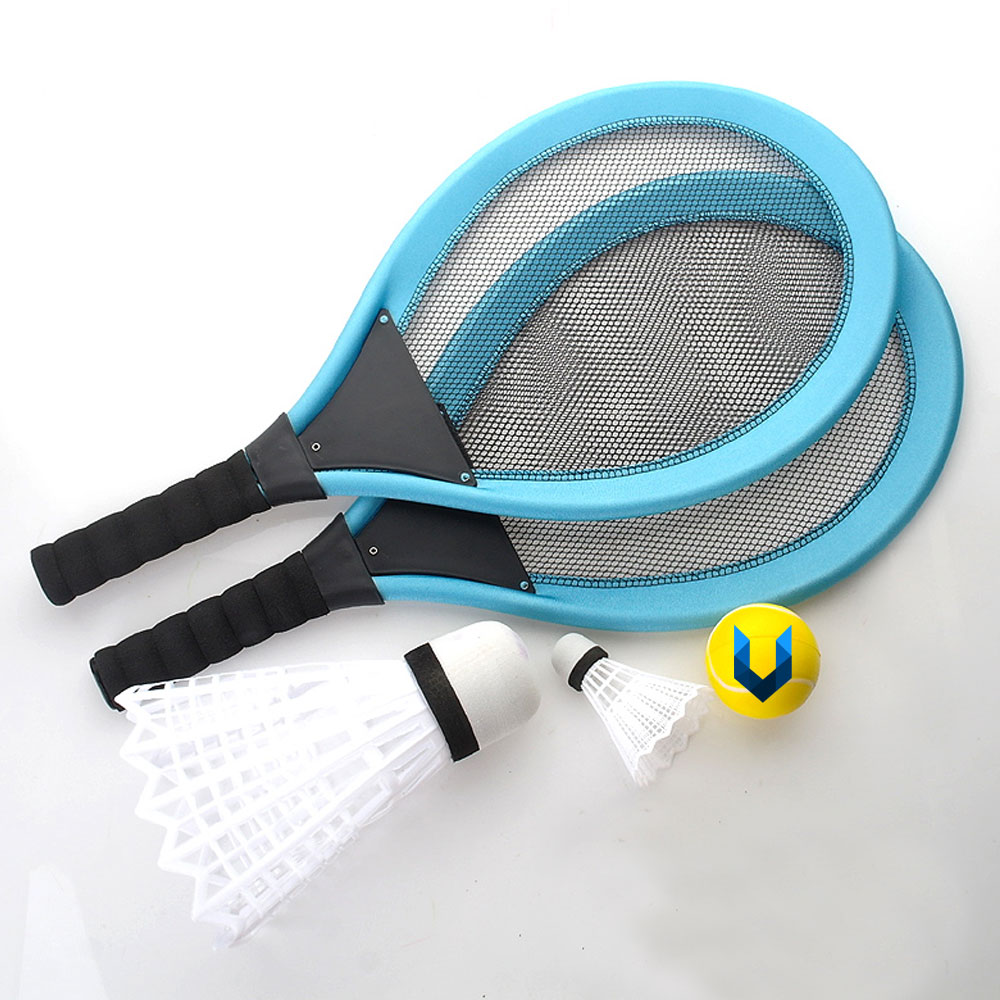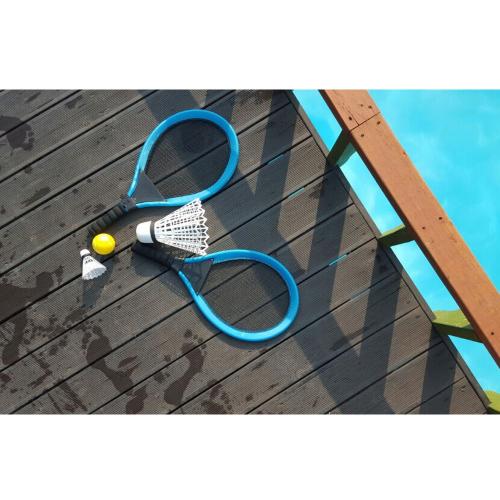 You Might Also Be Interested
Customers Who Viewed This Item Also View