Geeky Gifts Not From Grandma
Features & Highlights
Why you should buy this product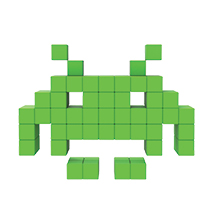 Geek's Reviewed
My boss keeps telling me this pen is something MacGyver would use. I'm too young to know who he is, but what I do know is that this pen is quite handy. People who are active with their hands especially in work will find this pen very useful. If you spend a lot of time in your garage fixing little things here and there or just want to be resourcefully handy when a device or tool isn't working correctly, this is the pen for you! If you are also very tech savvy and keep a smartphone or tablet around you, the stylus feature of the pen is a plus. Just turn the pen over and you've got yourself a nice stylus.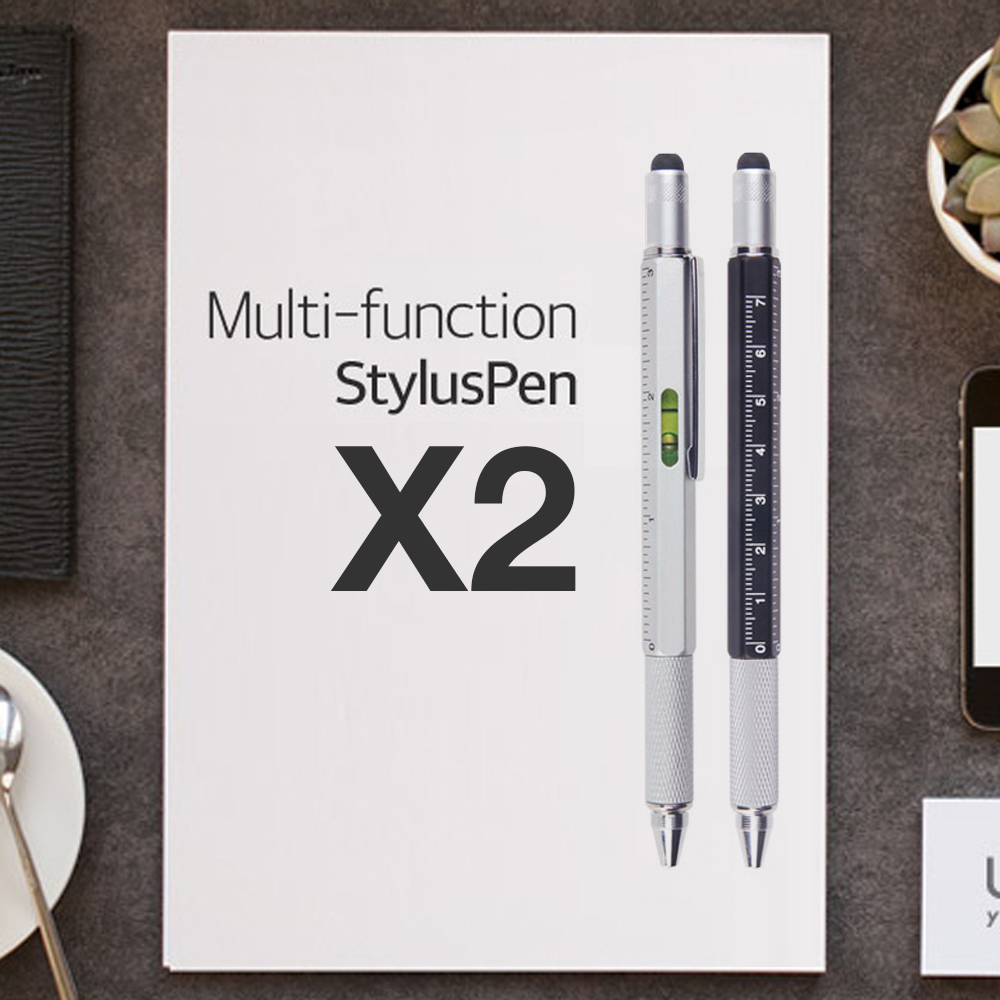 6 in 1 Pen Tool w/ Pen, Flathead Screwdriver, Level and Ruler [2PK - Silver & Black]
The pen that does more than just write! You would be wrong in assuming that this is your average Joe pen - it's much more than that. This 6-in 1 Pen Tool is not only sleek in design, but it also comes with an inbuilt flat-head, a Phillips Screwdriver, a ruler, and a spirit level! The 6-in 1 Pen Tool w/ Pen, Philips Screwdriver, Flathead Screwdriver & Ruler is easy to use. Simply twist the grip to use the pen, or unscrew the cap to reveal the screwdriver then pull out the screwdriver head. Reverse it to use the alternate head type. The ruler and spirit level are just as easy to use - simply lie the pen on its side to measure any object or find out if it's level and straight! The 6-in 1 Pen Tool w/ Pen, Philips Screwdriver, Flathead Screwdriver & Ruler is the perfect gift for the handyman in your life.
Phillips flat-head screwdriver Inches /cm ruler Level Refillable Ink Color: Silver & Black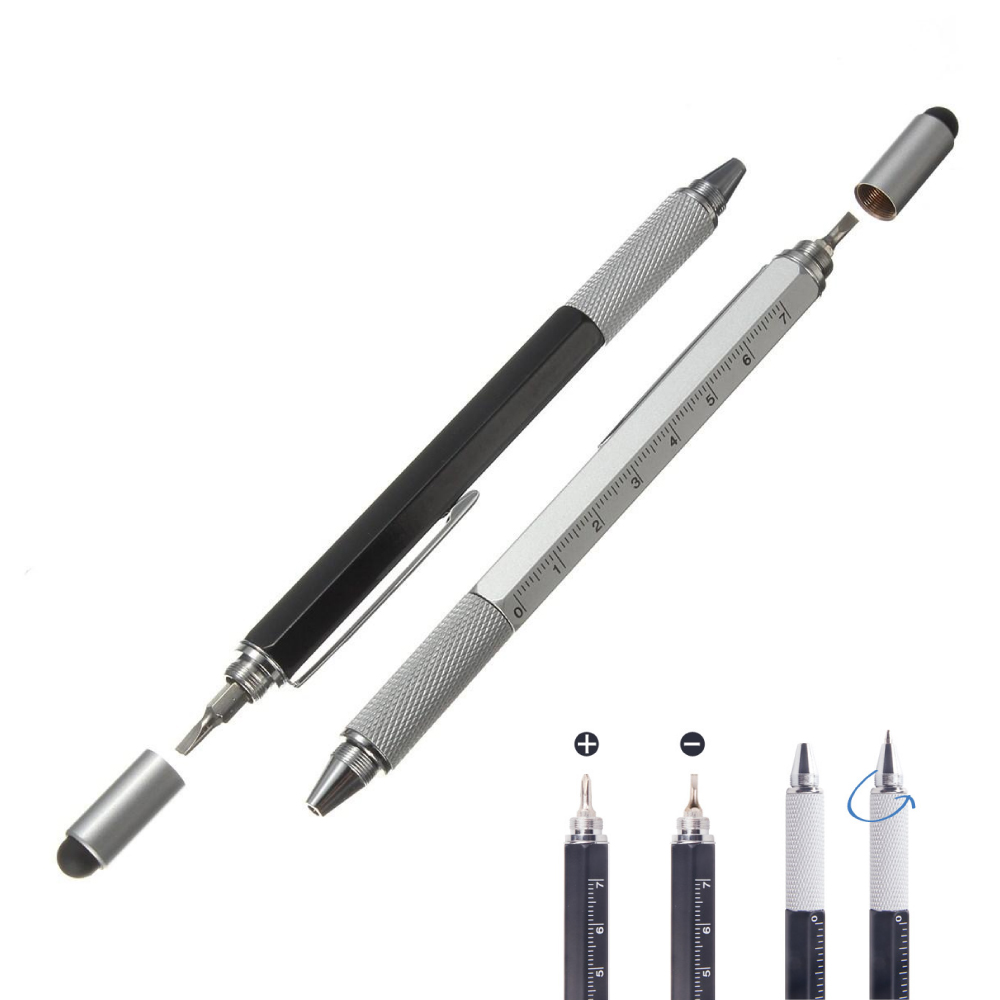 You Might Also Be Interested
Customers Who Viewed This Item Also View
Customer Reviews
Gabrielle Cortiz
Nov 15, 2018 11:06:59 PM
wonderful pen
A really wonderful pen and multi-tool. Everything works perfectly on it. I will gladly buy more of these as gifts for family and friends.

Nicholas Baker
Apr 11, 2018 8:45:28 PM
great durable stylus and pen
Great durable stylus and pen. The point is nice, sharp and it wrote smoothly and well. Very comfortable in my hands!
Tracey Berry
Dec 19, 2017 5:18:25 PM
great gift ideas
I'm really happy with this Pen Tool, it meets all the needs of daily use. I sincerely recommend this product to the public and my friends. Great gifts idea!
Benjamin SMith
Dec 10, 2017 10:02:21 PM
lovely pen
It is a lovely pen and makes a great gift! This is very functional and extremely unique. Super like the purpose and happy for 2 pack, thanks Geeks!
Frank Howard
Dec 7, 2017 7:58:47 PM
gifts for xmas
Gave them as gifts for Xmas, I got a lots of compliments from individuals who received them. Very good price for 2 pack.:)
Peter Miller
Dec 6, 2017 5:13:49 PM
writes very smoothly
I loved it up until the very first lead has ended. A well constructed, functional and the pen/stylus pen writes very smoothly and happy for 2 pack inside the box:) Great for gifts.
Stephen Clark
Nov 27, 2017 7:36:49 PM
well designed pen/stylus
Well designed pen/stylus. All functions work well. I am enjoying it! Good gift for an engineer!
Edward Cornish
Nov 23, 2017 4:22:49 PM
so handy to have
So handy to have. This is very nice, high quality, well-constructed and well functioning combo pen at a very good price (for two).:) I'm buying more as office gifts!
Warren Cornish
Jul 27, 2017 8:49:34 PM
great looking tool
Great looking tool, easy to handle and very functional. A very cool and handy little tool, I always need a screw driver, ruler and pen on the go. Great addition to my backpack.
Anne Campbell
May 4, 2017 7:00:23 PM
inexpensive gift idea
I bought this as a gift for my father, and he likes it very much. He enjoyed the functionality of this pen. Very nice, useful, and inexpensive gift that please my father.:)
Jonathan Blake
Feb 22, 2017 7:30:19 PM
quick tool on the go
Adorable pen with lots of functions! It's a quick tool on the go. Love it!
Jacob Henderson
Dec 22, 2016 10:45:06 PM
everything works great
Everything works more than perfectly. Well made and great quality. This pen tool is super cool! Cute and functional! Highly recommend
Collin Ferguson
Sep 1, 2016 2:47:50 AM
Great!
Good item, really great!
Write Your Own Review