Features & Highlights
Why you should buy this product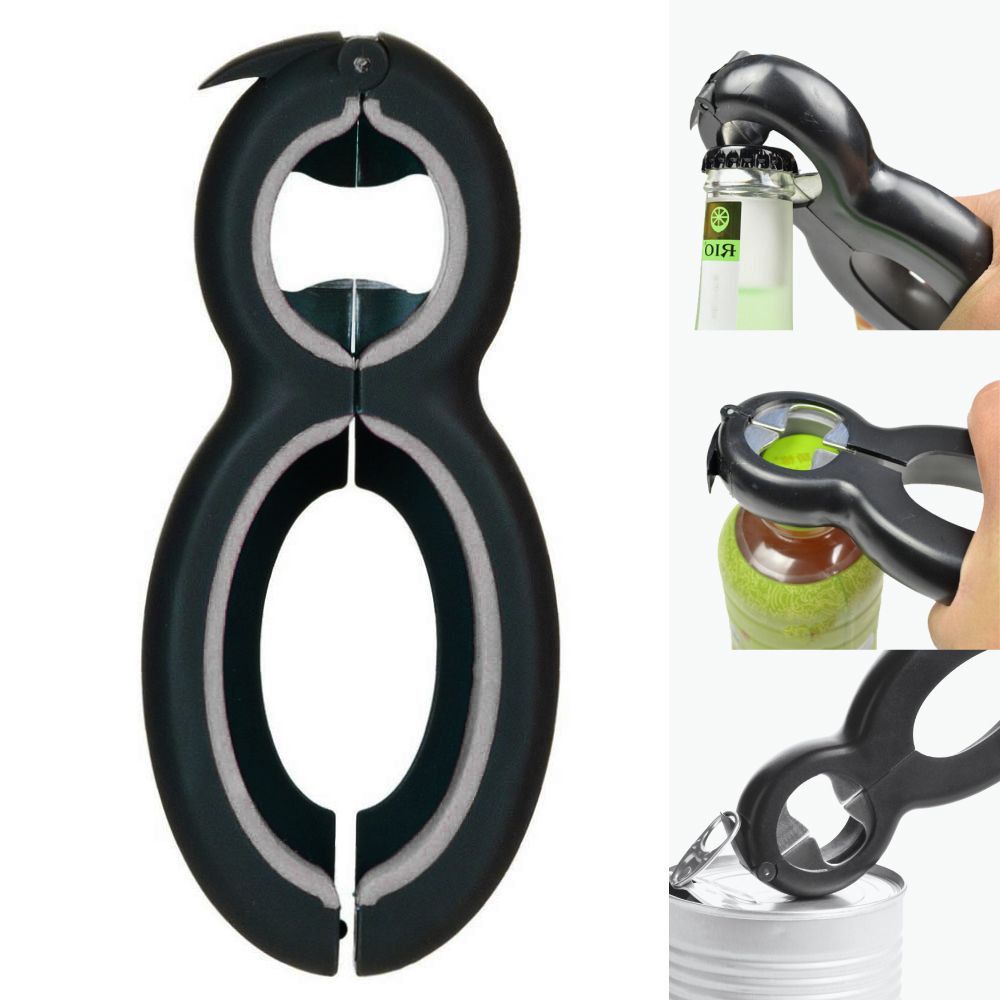 Add this handy gadget to your kitchen collection! Multipurpose 6 in 1 bottle opener is definitely an essential gadget in your kitchen. It can open bottles, bags, and cans. It can function as a gripper to easily twist off those "stubborn to remove" jars and lids. It can also remove seals and pull-tabs. We recommend it to anyone with Rheumatoid Arthritis, especially for seniors and elderly as this provides a strong support for those with weak hand strength. Even mothers will love this handy device in their kitchen. Open those jars that have been sitting there for a long time. It's nearly impossible to open it with hands, no matter how strong you are. You just need a little extra grip for a easy twist off. Crack open your favorite beer (bottle or can), or even your favorite soda. You can also open and enjoy your chips with this tool with a simple slide and pressure. You can also easily remove the seals from condiments such as ketchup, mustard, ranch, etc. Convenience is the key.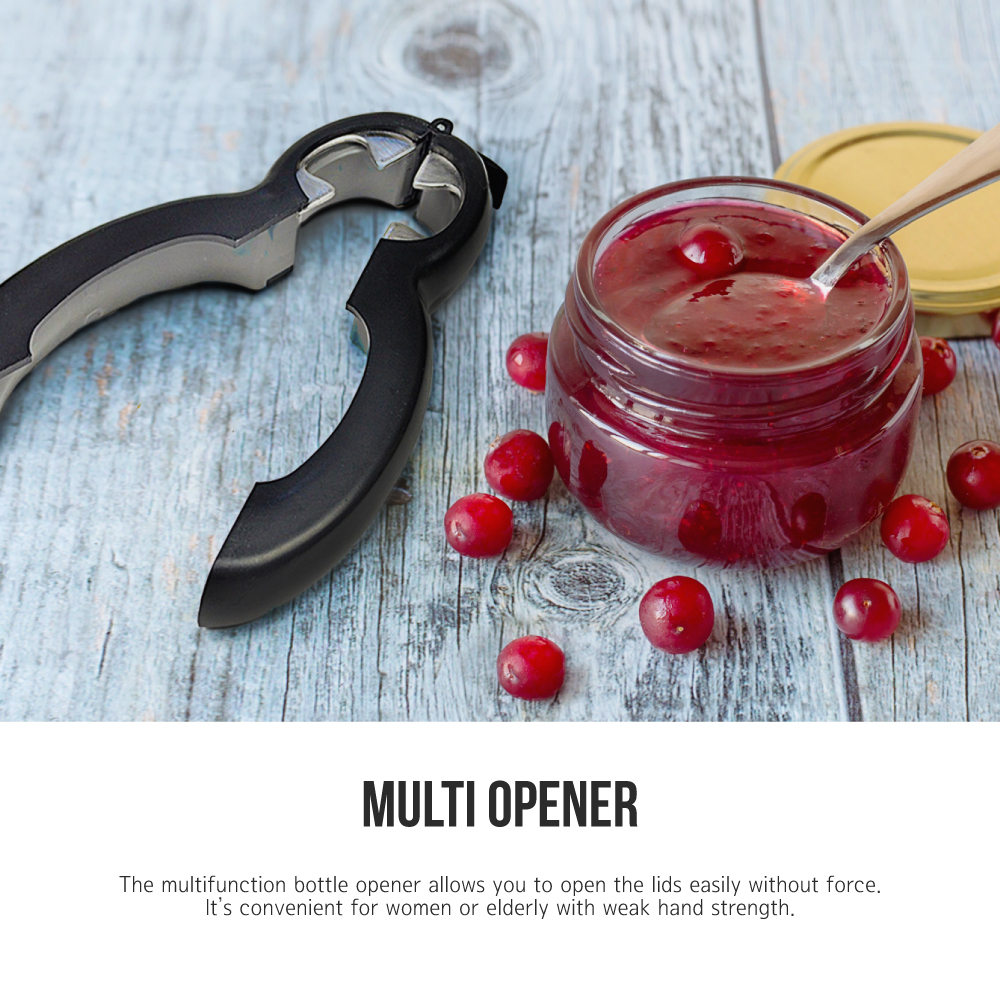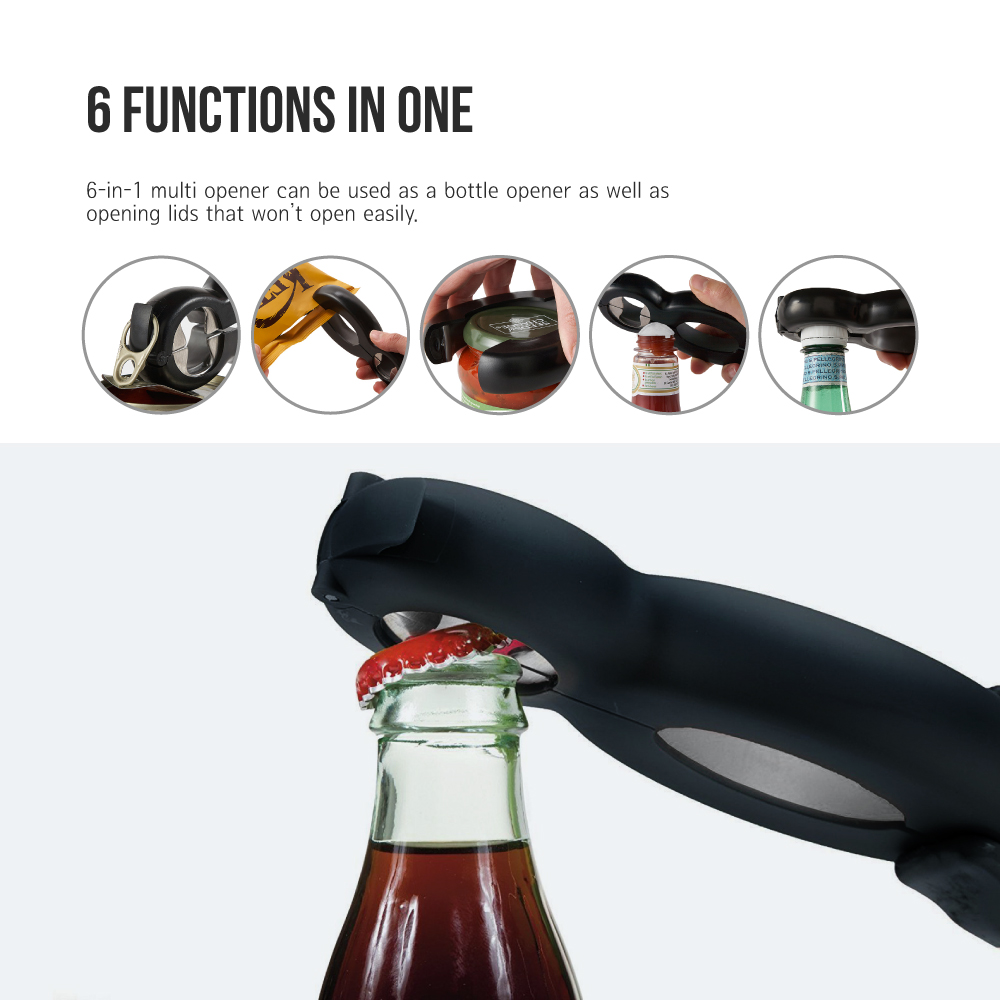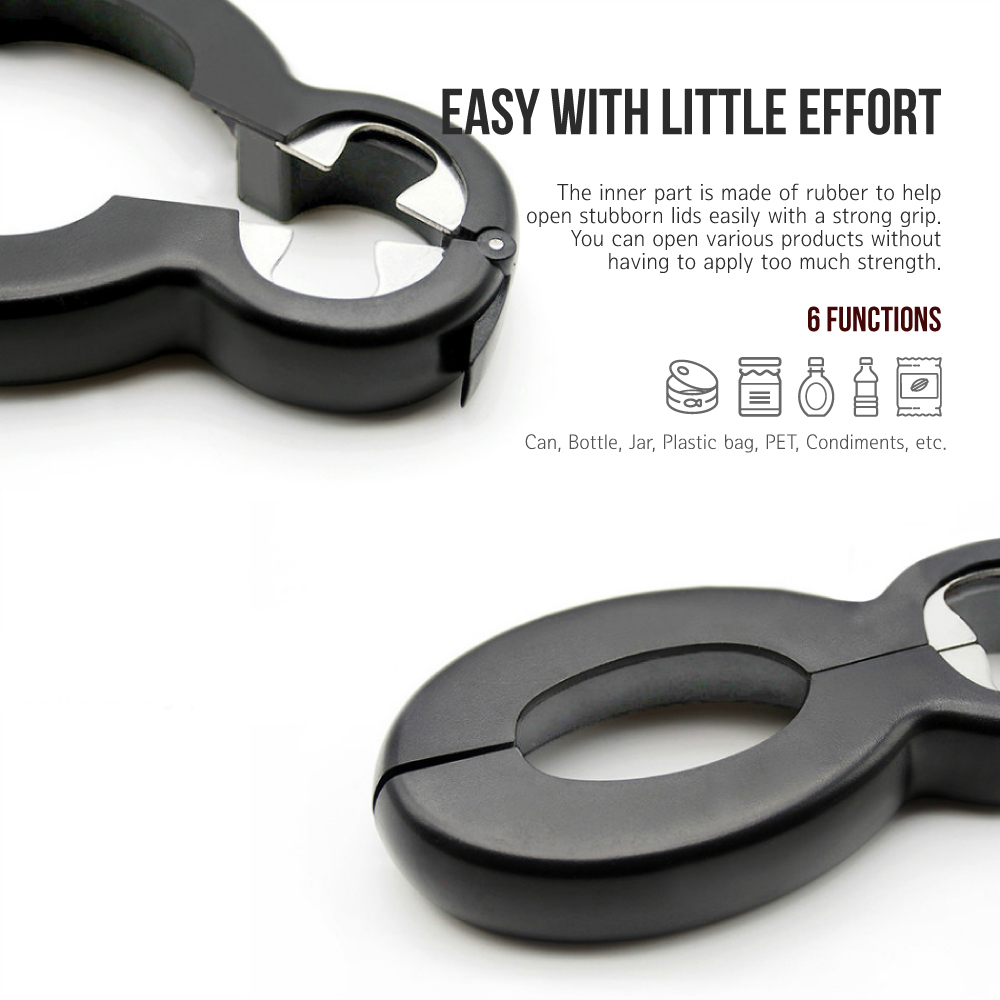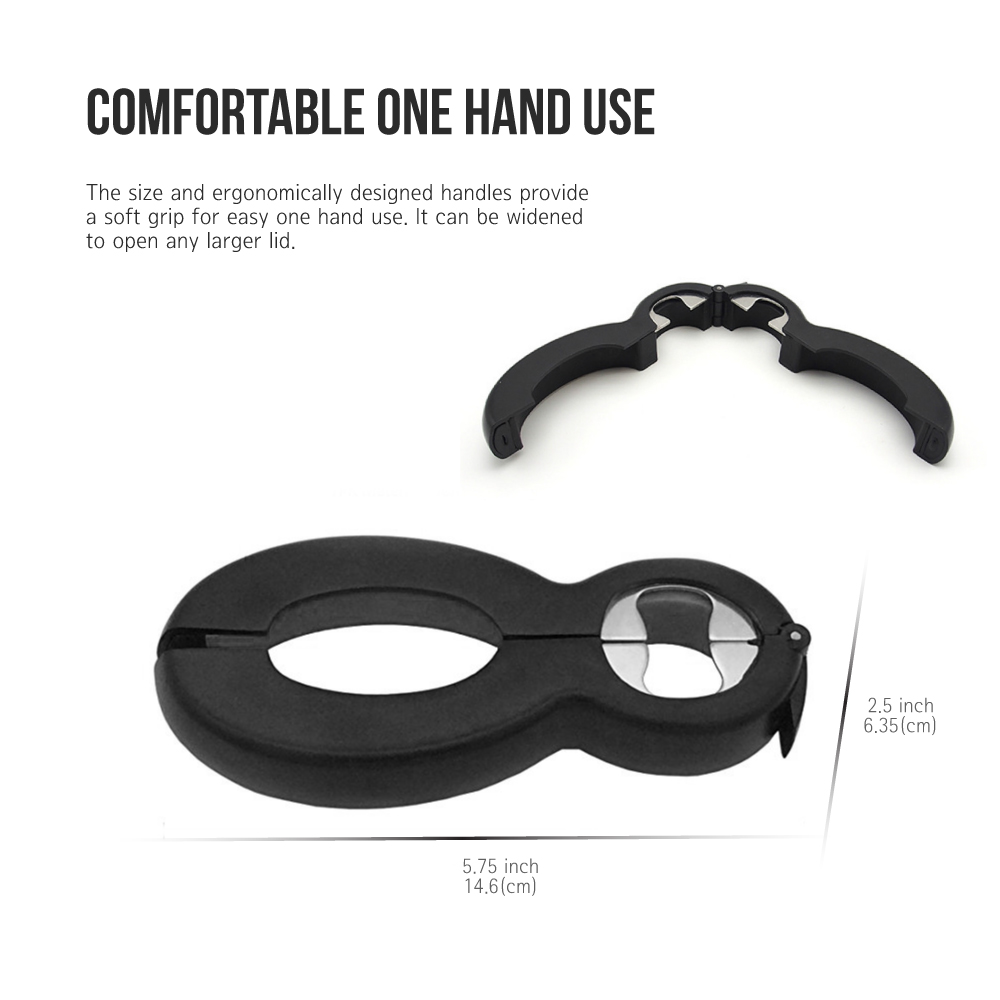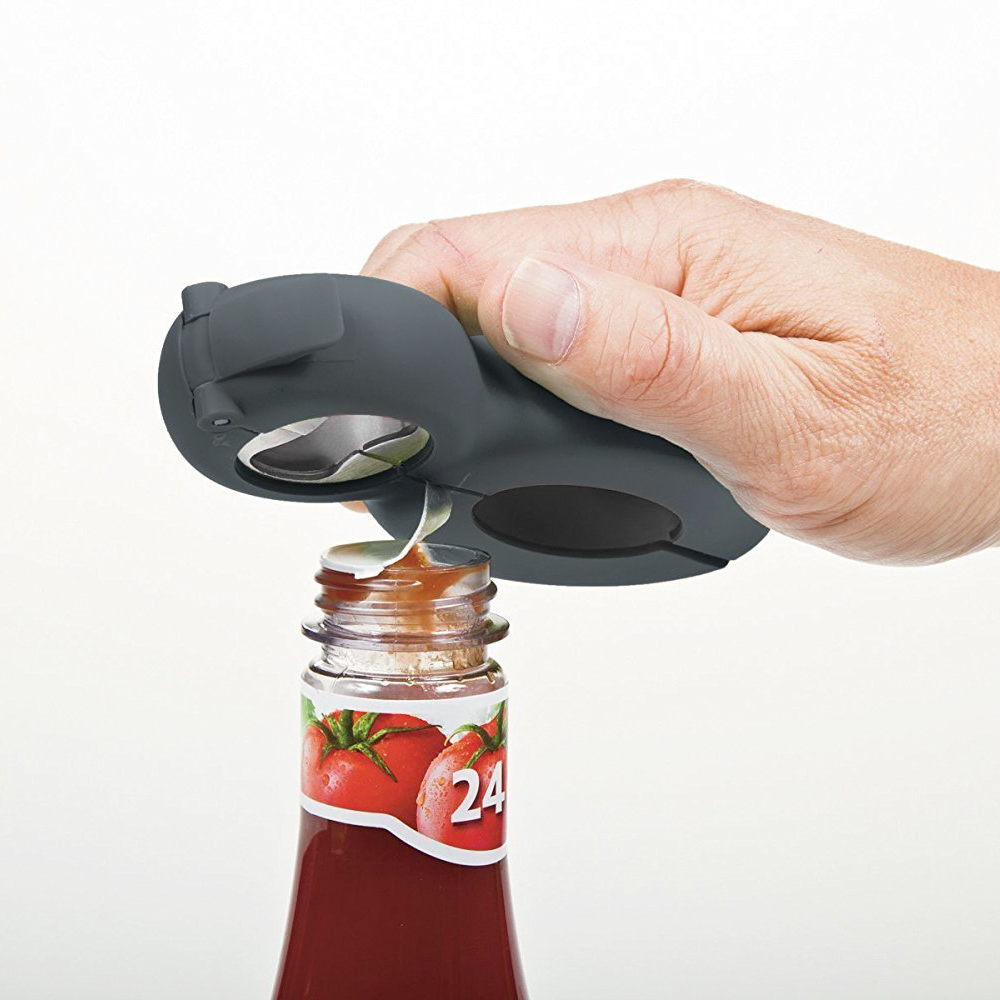 - Color:WHITE
You Might Also Be Interested
Customers Who Viewed This Item Also View
Customer Reviews
Sally Mcdonald
Feb 28, 2018 9:32:34 PM
very durable
Very durable and useful. These have saved my hands, with lots of arthritis, it's hard to open my sodas and this definitely a great tool! Highly recommended.
Edward Keith
Dec 27, 2017 7:12:55 PM
feels good in hand
Excellent product which functions flawlessly without bending or needing to apply too much pressure to open cans and bottles. Feels good in hand.
Carolyn Murray
Nov 8, 2017 6:01:48 PM
multi functional tool
Great addition to my kitchen! This little gadget will open the toughest jar or bottle. The safety seal remover actually works very well. Great value, very useful and the multi-functional tool.
Write Your Own Review