Features & Highlights
Why you should buy this product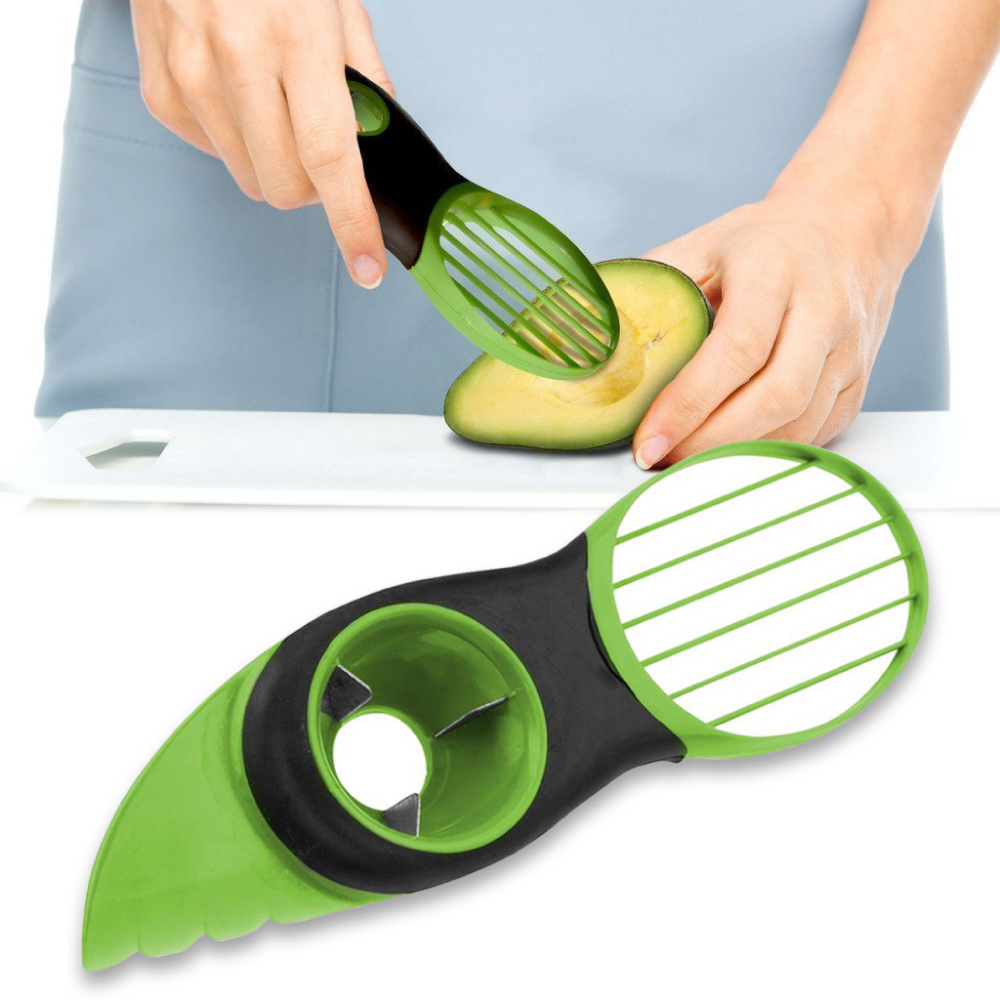 The Perfect Avocado Every Time!
Split, pit, slice and scoop avocados safely and effectively with this 3-in-1 Avocado Slicer. This tool features a comfortable non-slip grip and a blade that easily cuts avocados to their core without being sharp to the touch. The stainless steel center removes the pit with one quick twist. Use the fan blade to cut the ripe, delicious fruit into seven perfect pieces.Top-rack dishwasher safe.
Slice: The plastic blade easily cuts through the skin and fruit of the avocado, without being sharp to the touch.
Twist: The pitting tool allows you to quickly remove the pit with a simple twist no more dangerous stabbing or losing fruit while digging it out with a knife or spoon.
Scoop: Scoop out the rest of this delicious fruit into perfect slices with the simple and efficient fan blade.
Helpful tip: Under-ripe avocados Just put them in a paper bag with a banana (yes, a banana!). The ethylene gas from the banana will help speed up the ripening process.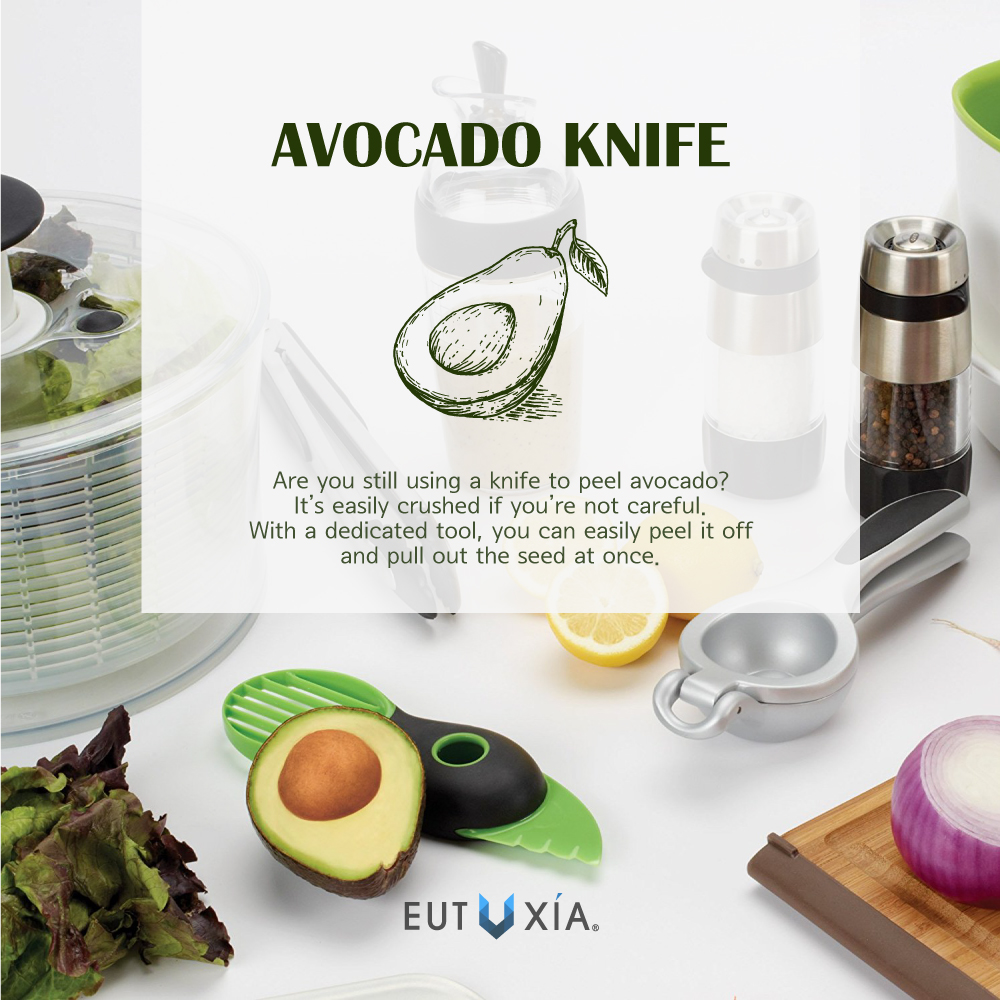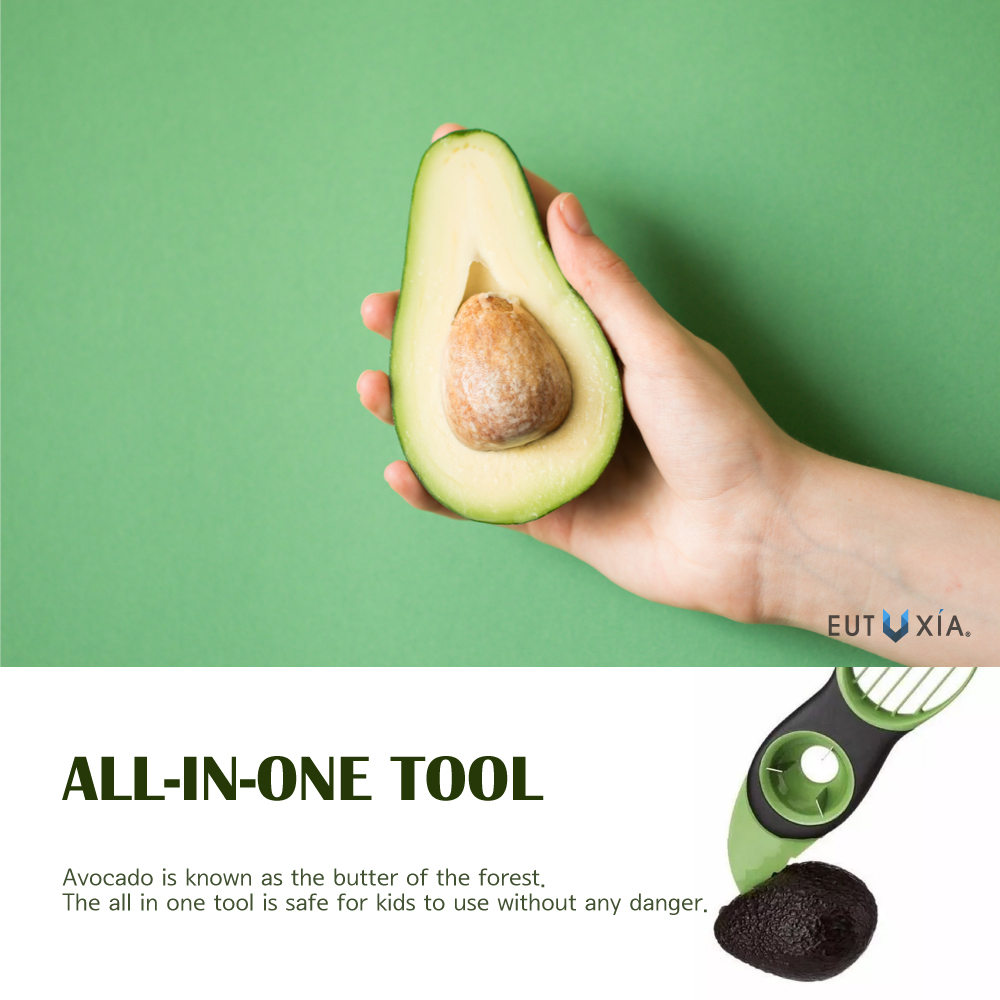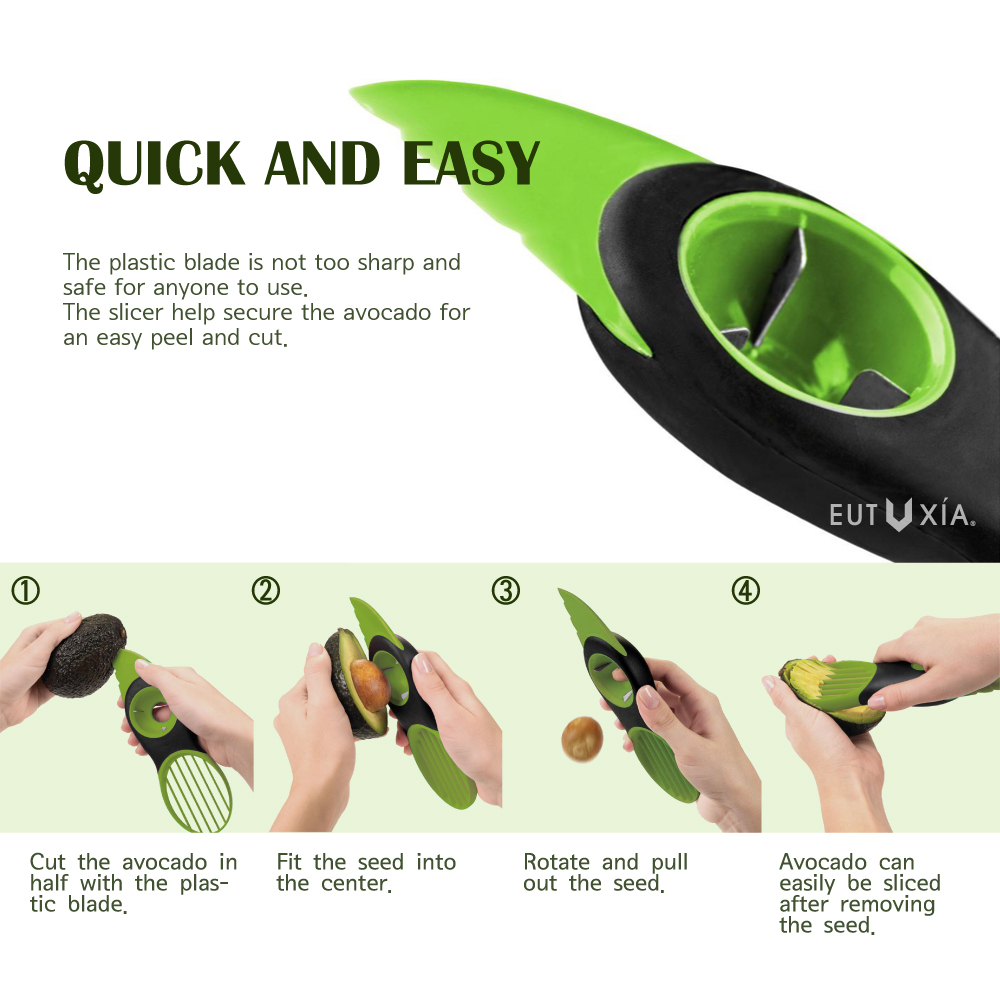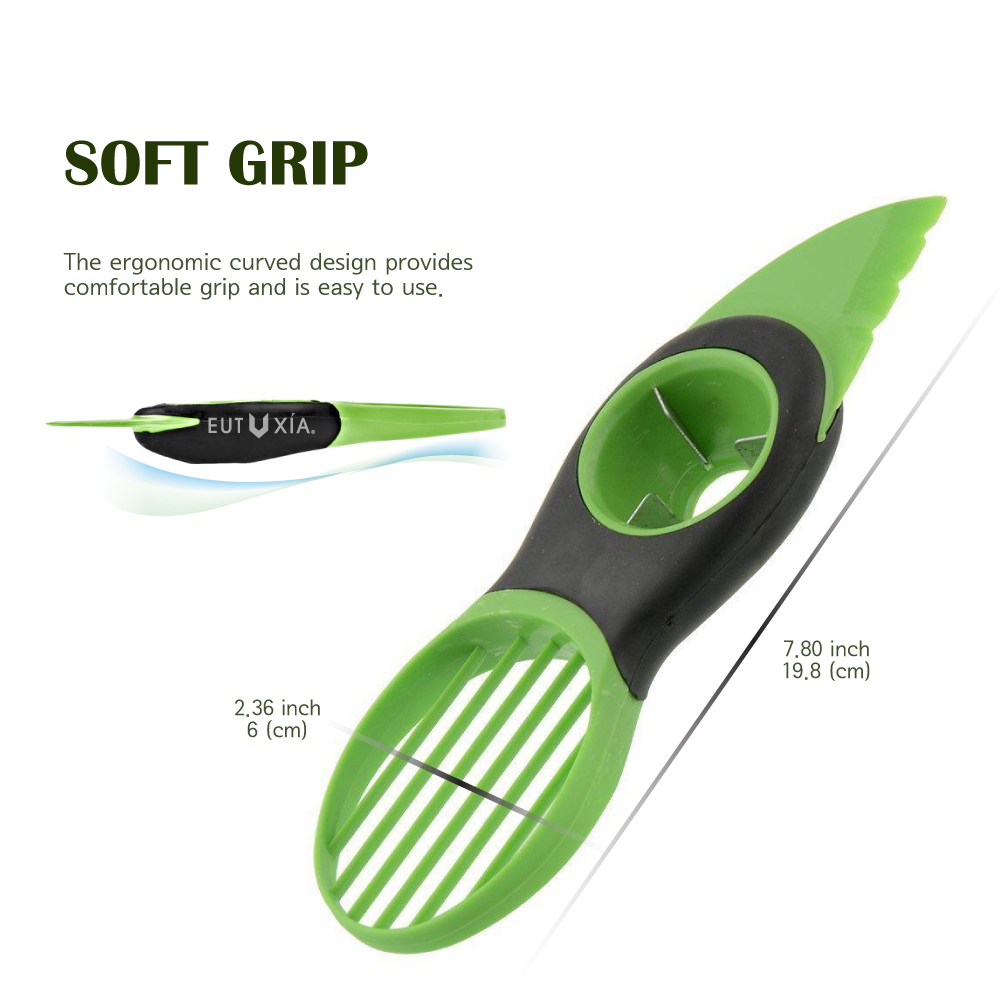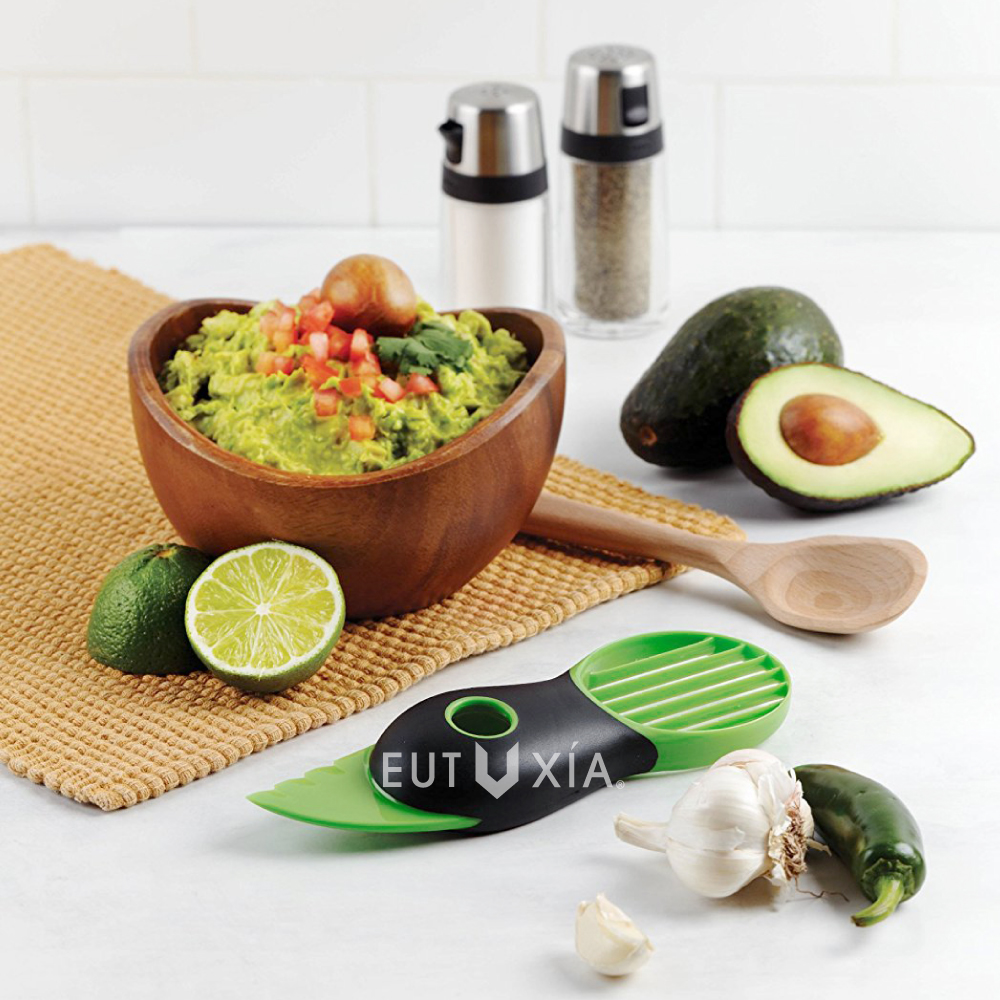 - Color:GREEN
You Might Also Be Interested
Customers Who Viewed This Item Also View
Customer Reviews
Wilson Henderson
Aug 6, 2018 12:00:04 AM
well worth buying
Well worth it just for the safety factor. It's easier, safer to handle than a small knife, simple and quick to use. It works great for those with trouble gripping due to arthritis.
Richard Lambert
Aug 2, 2018 10:46:55 PM
we absolutely love this tool
We absolutely love this avocado slicer. It's one of the few kitchen gadgets my wife approves of. This is a great tool that saves salad making a mess. Thanks!
Willy Go
Jun 10, 2018 11:45:36 PM
the knife works great
Wow! I use this gadget every day, and it has made my life not only easier but much less stressful. It works so well and cleans easily in the dishwasher. The knife works great and isn't dangerous to the fingers.
Yvonne Smith
Jun 7, 2018 12:39:52 AM
i absolutely love this
I absolutely love this! It made the quickest work of cutting, pitting and removing avocado than anything I have ever used. So easy to use and clean up a breeze.
Write Your Own Review