Features & Highlights
Why you should buy this product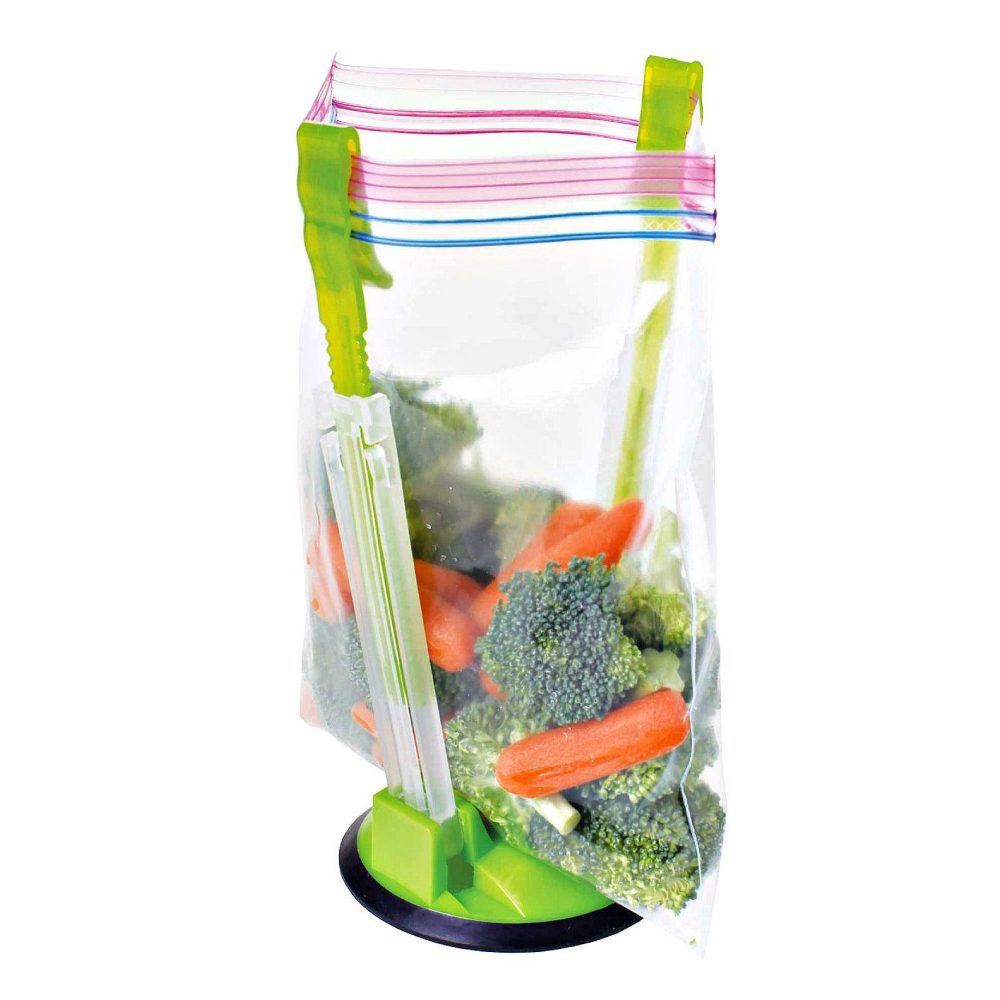 Average person spends about 30-40 minutes daily in kitchen, either eating, cooking, or washing dishes. Eutuxia brings you two essential kitchen items that will make your life so much easier. Have you ever spilled the contents while trying to transfer liquids or powders into a bottle? With Eutuxia's collapsible & foldable silicone funnel, you'll no longer have problems. You can easily poor liquids or powders into a bottle without ANY spills! How cool is that? Are you trying to poor contents into a Ziploc bag? It's really hard to do it by yourself when your hands aren't free. Do not worry no more! Eutuxia hands free baggy rack will help you hold your food storage bags while you pour the contents inside! With adjustable arms and non-slip rubber base, storing food into a baggie has never been easier! Eutuxia brings you two essential kitchen items so you don't have to stress out with little things. Buy separately or buy a bundle to save more! Order these handy kitchen assistants today.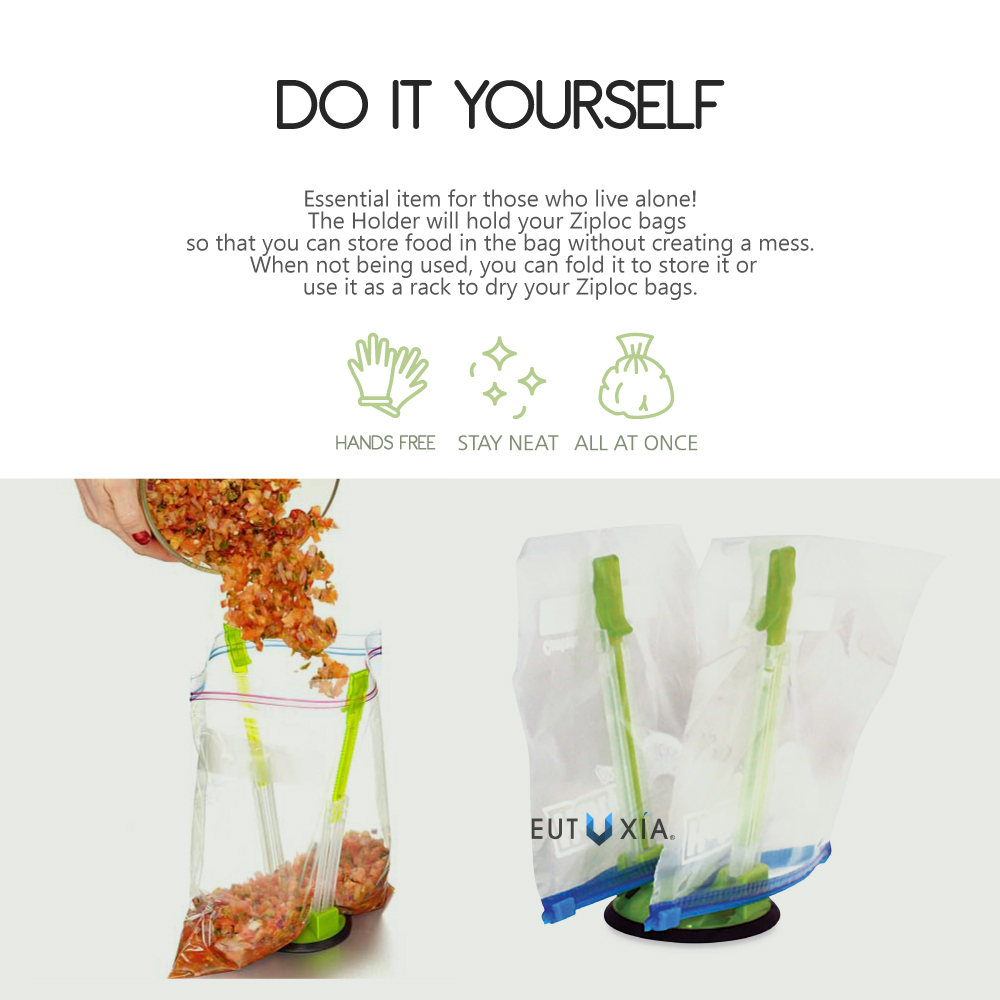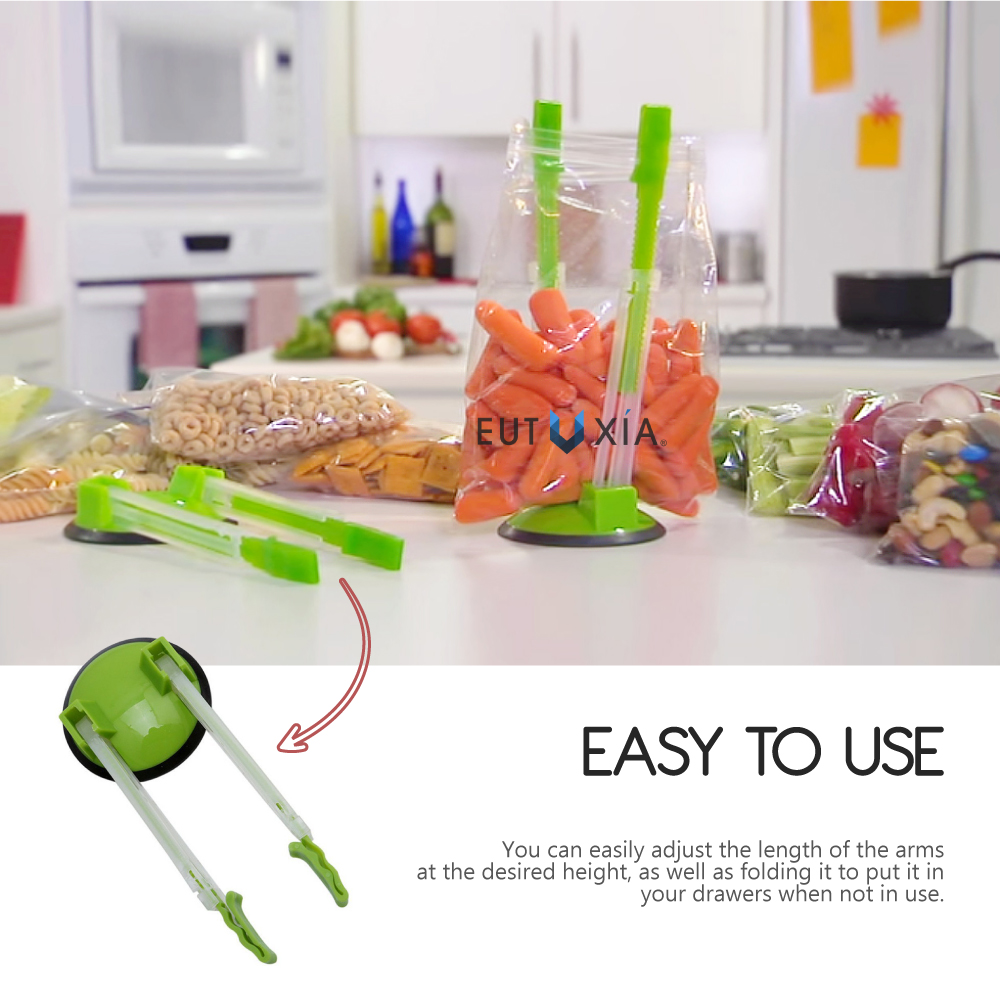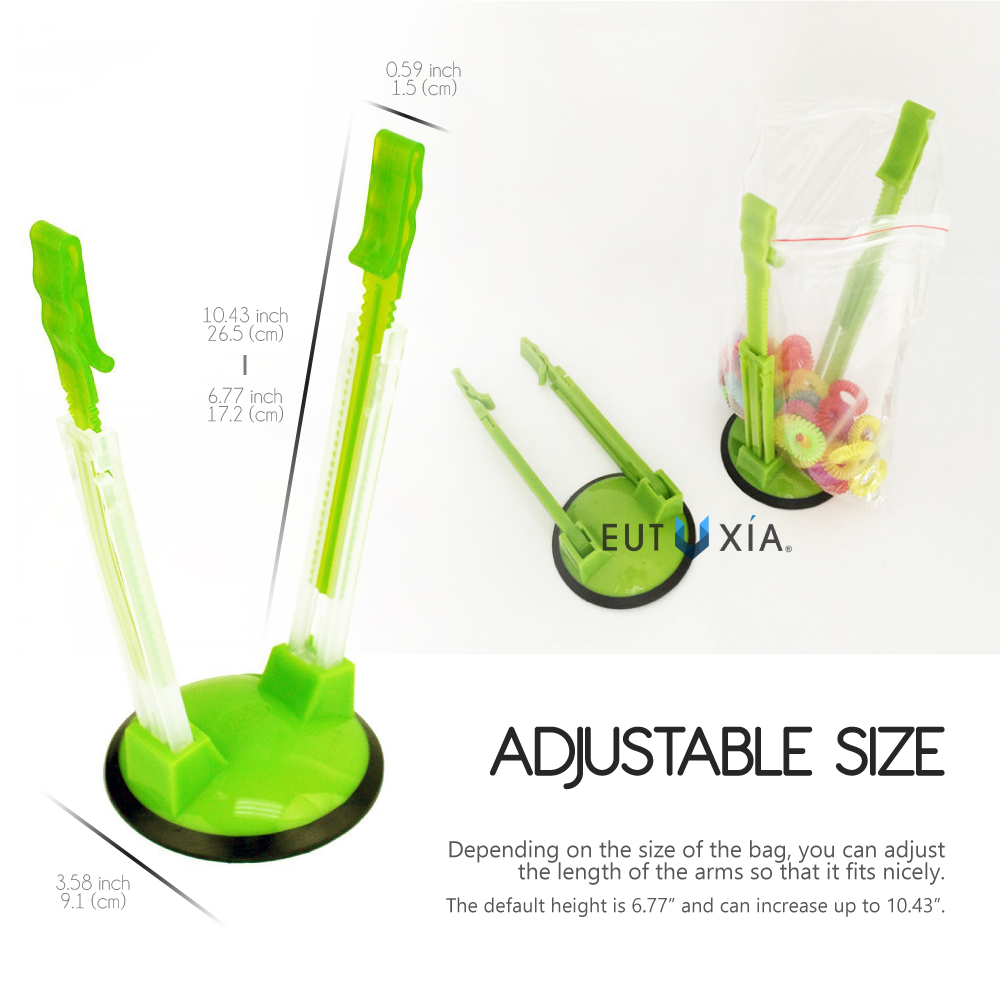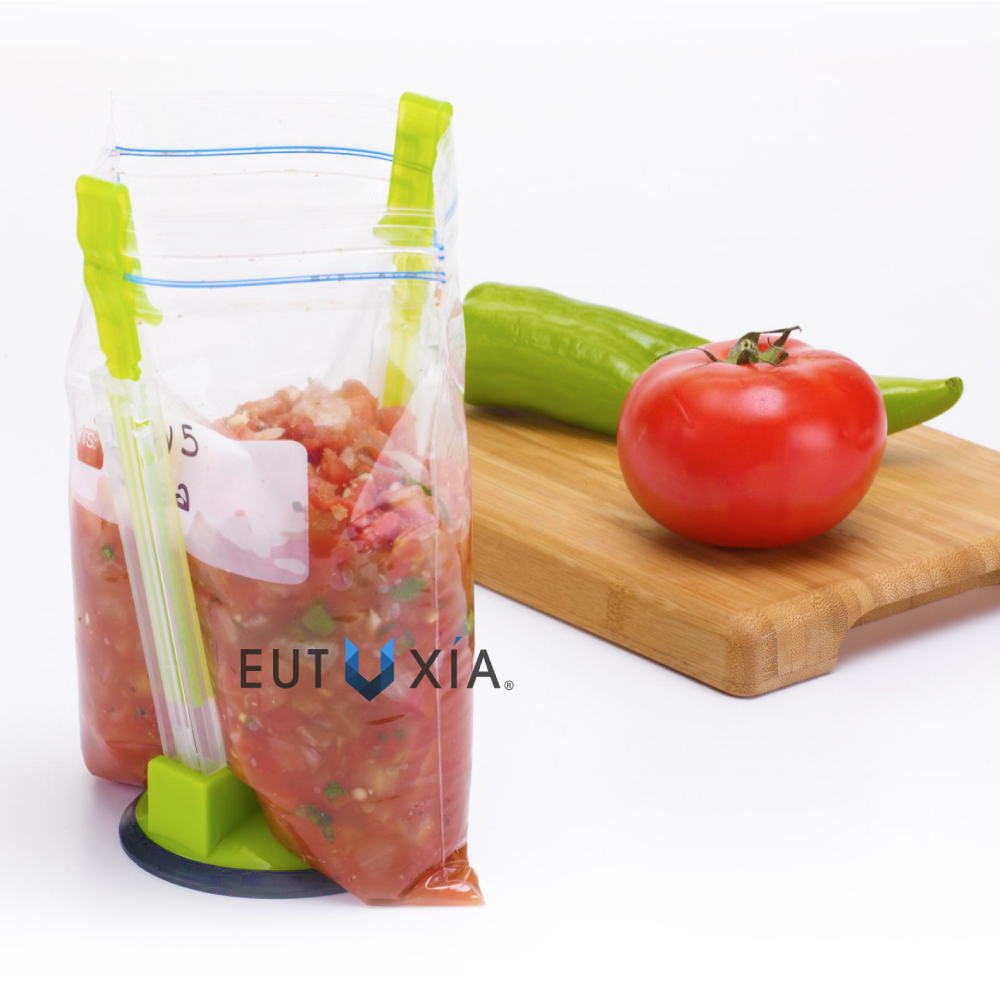 - Color:GREEN
You Might Also Be Interested
Customers Who Viewed This Item Also View
Customer Reviews
Jenny Alsop
Feb 26, 2018 8:41:57 PM
great invention
What a great invention! It's so easy to use and it really makes a difference when I'm trying to fill up a bag for my food saver. Great for bagging chili, soup and putting away leftovers.
Rachel Brown
Feb 25, 2018 10:31:30 PM
pretty cool
Pretty cool! I do a lot of marinade in bags for convenience and mixing. These little stands hold bags very well and do not waver as I pouring in juices or heavy meat!
Eric Pullman
Jan 31, 2018 10:22:29 PM
folds up nicely to slip into a drawer
A simple little gadget and in valuable in my kitchen! This little gem holds any size of Ziploc baggy open and stable for filling. I have found myself using it more and more... It folds up nicely to slip into a drawer.
Lilia Cornish
Oct 9, 2017 5:37:13 PM
best thing
The coolest and best thing I have ever bought! They are so easy to use when stuffing multiples bags at once. It hold up my baggies without fail. I am buying these as gifts for the whole family!
Write Your Own Review