Features & Highlights
Why you should buy this product
5 Layer Multi-Functional Stainless Steel Kitchen Scissors Cooking Tool [Blue]
If you're looking for herb scissors or herb shears, you've landed on the right page. Save time on food prep with these herb scissors. Whether you're needing thyme for your American and European dishes or oregano for those Mediterranean and Mexican cuisines, we have the perfect must have kitchen accessory tool. With 5 blades on both ends, you can quickly cut up your favorite flavor adding fresh herbs with a breeze. All you need is capable hands why waste time pulling out the blender/chopper for a small amount of ingredients to spice up the meal when you can use that time on something else, not to mention clean up. Stop limiting your taste buds and add some fresh herbs that will not only enhance the flavor of your meal but you will benefit from the health benefits that they are known to provide. If you are having friends and family over, make them some of your homemade dip. I'm sure they would enjoy a simple mixture of sour cream and chives. You can quickly cut up the chives in small pieces right into the sour cream without having to pull out the cutting board and knife. Versatile - kitchen and office have you ever received mail you wanted to shred up without having to go to the shredder for just a few pieces Before sitting to sort through your mail, grab the scissors from the kitchen and have ready to shred away your information. It is much easier on your hands then ripping them up into strips. Sit back and relax with your very on mint tea. Once you have cut up your mint into fine pieces, you can place them into a silicone tea infuser for a nice warm smooth cup of tea. Great gift for any newlywed, housewarming, or family chef. Buy now give the gift that would be immediately used!
Stainless steel quality sharp three inch blades for all purpose kitchen and office use
Healthier eating - resolve to add more herbs to your foods and salads
Time saving - save time and energy in the kitchen without boards or heavy kitchen equipment
Easy cleaning - you can conveniently throw them in the dishwasher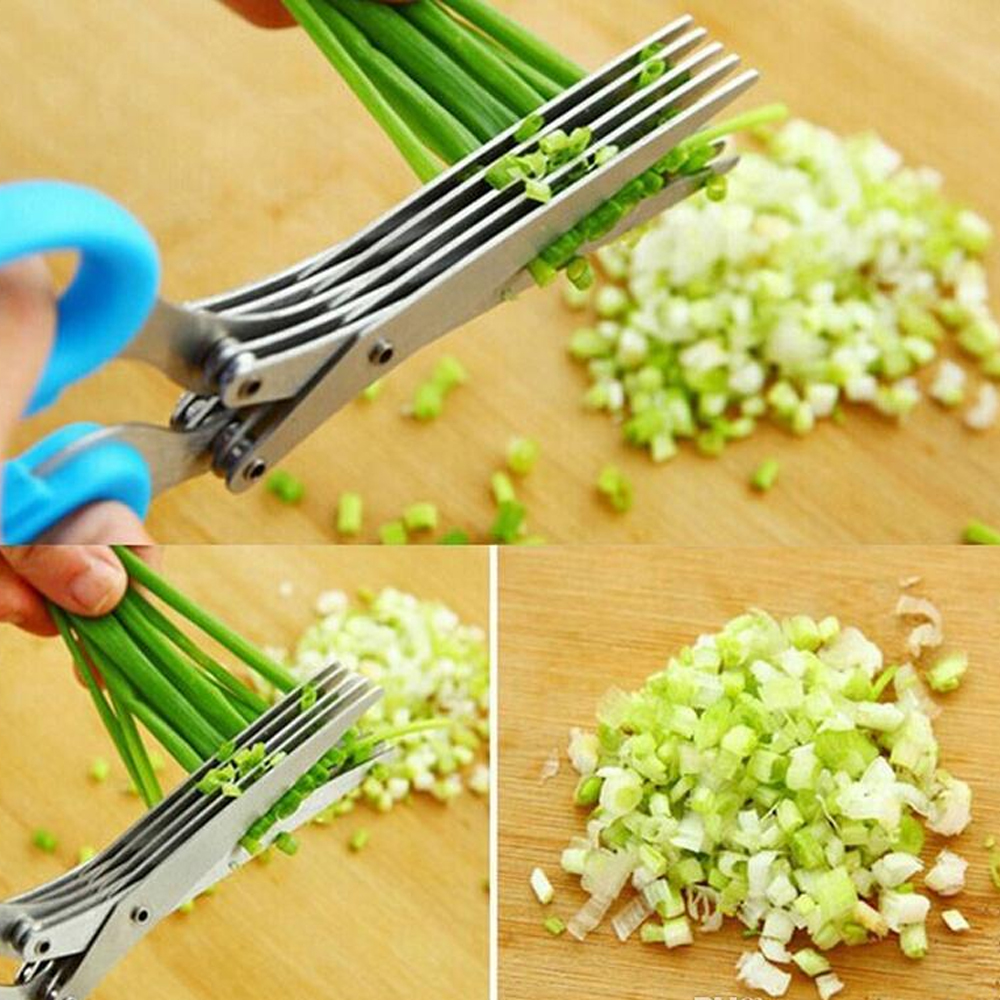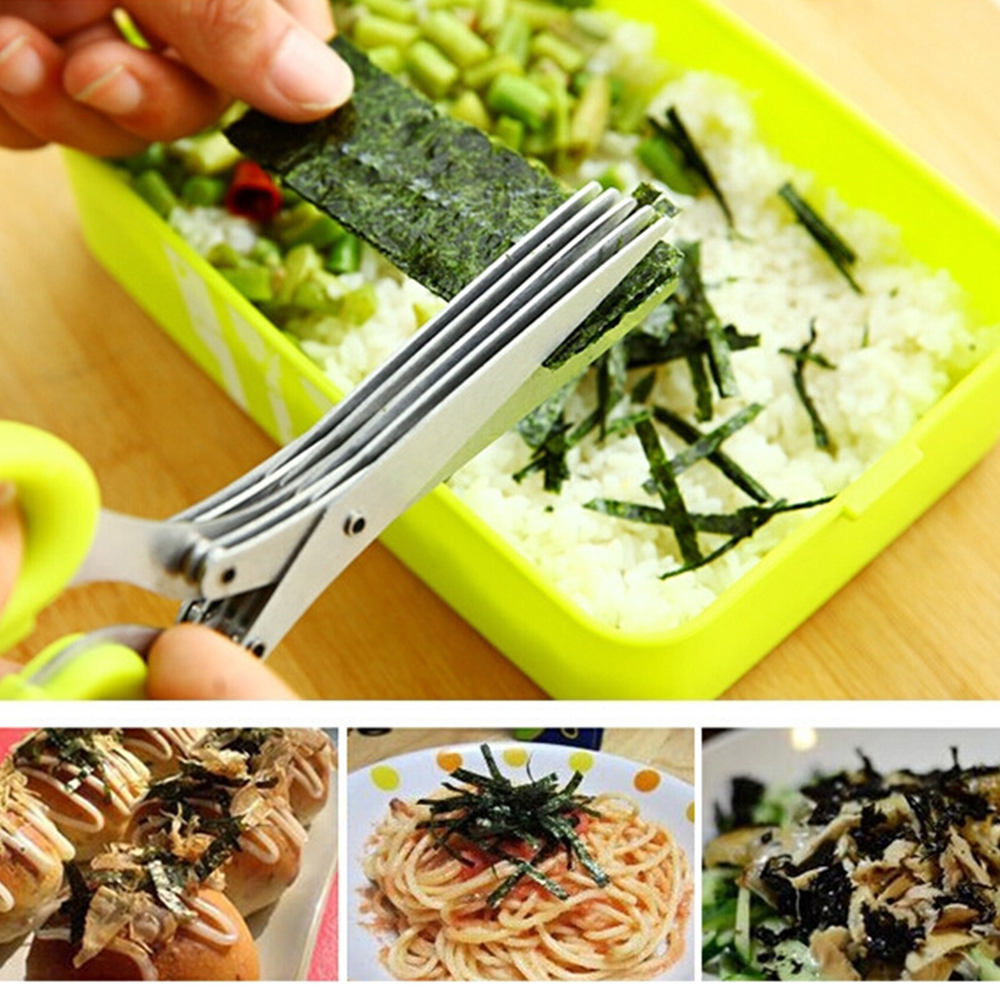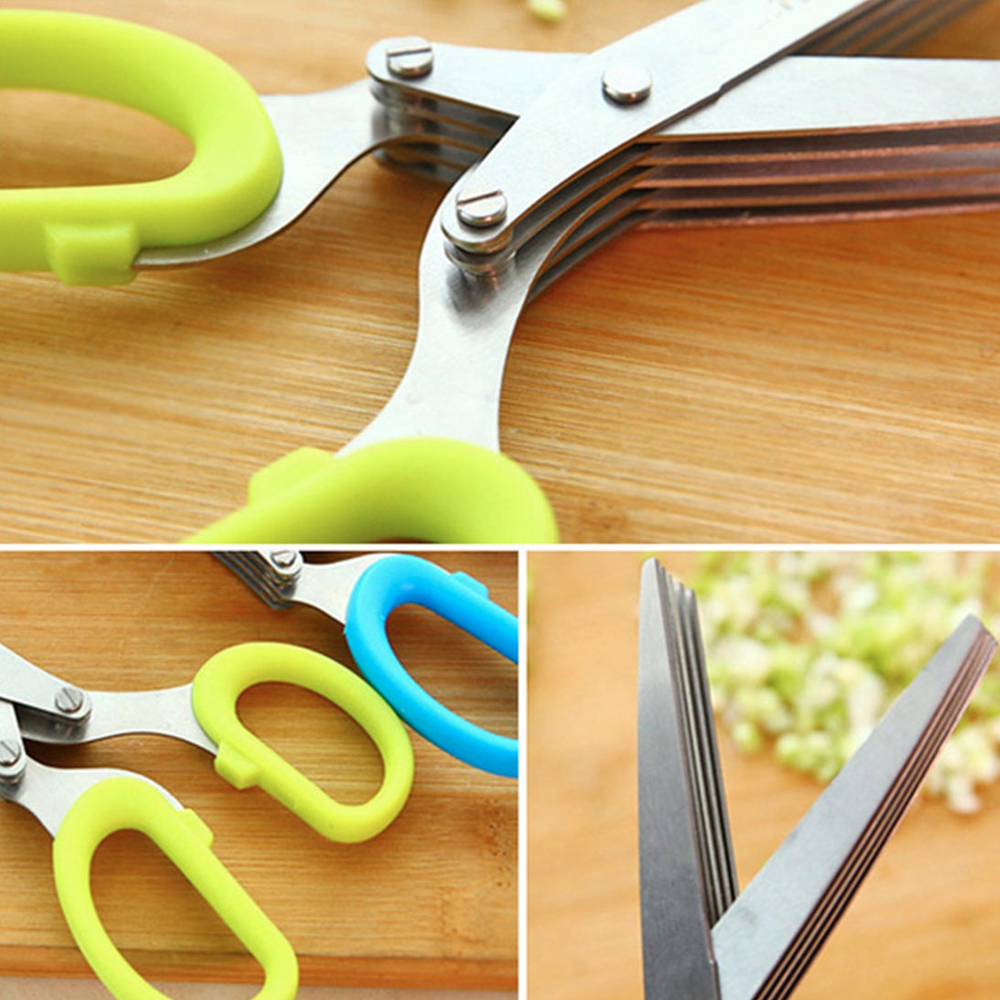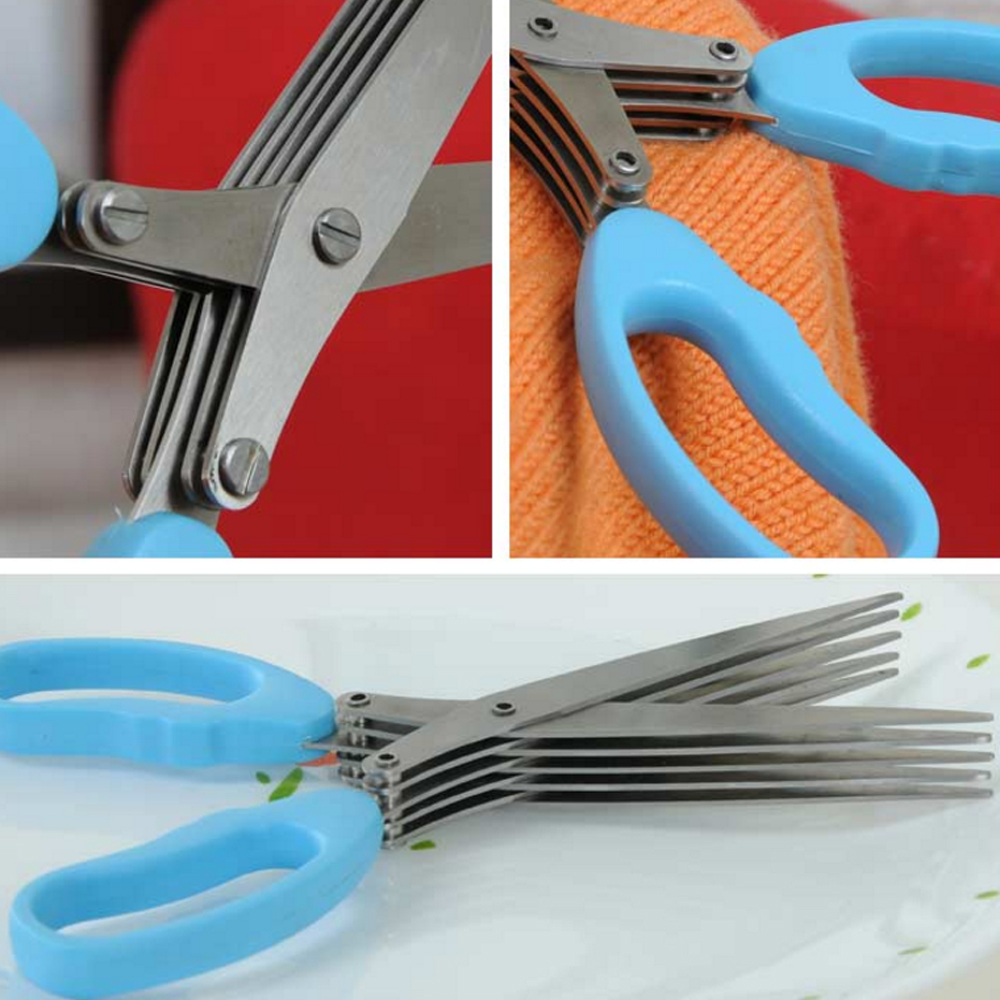 You Might Also Be Interested
Customers Who Viewed This Item Also View
Customer Reviews
Sally Mclean
Apr 10, 2019 10:45:09 PM
convenient to use
Love these special little scissors. They are very handy and I'm using more herbs in my cooking because they are so convenient to use, quick and do a better job!

Cecille Jackson
Jan 7, 2019 7:51:18 PM
pretty cool
A perfect tool for the task at hand! It looks nice and has used it multiple times. It really cuts down the work of cutting fresh herbs. What a smart product. Pretty cool!

Patrick Lambert
Dec 3, 2018 12:58:05 AM
absolutely love it
What a treat! I use my herb scissors almost daily. These scissors have really helped get the herbs cut perfectly before I add them to the food I'm cooking. I absolutely love it!

Margie Cortis
Oct 30, 2018 9:35:50 PM
works well
I am in love with these! They are so good! Works well and makes chopping herbs uniformly, very fast and no mess! It has a firm grip and they are easy to use. Thanks!

Leah Sebastian
Feb 28, 2018 9:40:08 PM
cut nicely
I was quite excited to try these herb scissor, as I have never owned a pair. The cut nicely into tiny strips that are perfect! I don't have to worry about crushing with the knife.
Wanda Cornish
Sep 1, 2016 1:26:35 AM
Amazing
Amazing! I love this product really help in my cooking, convenient and easy to clean, these are must have for anyone in the kitchen! The scissors are very sturdy and great in my hand! thank you for this.
Write Your Own Review