Features & Highlights
Why you should buy this product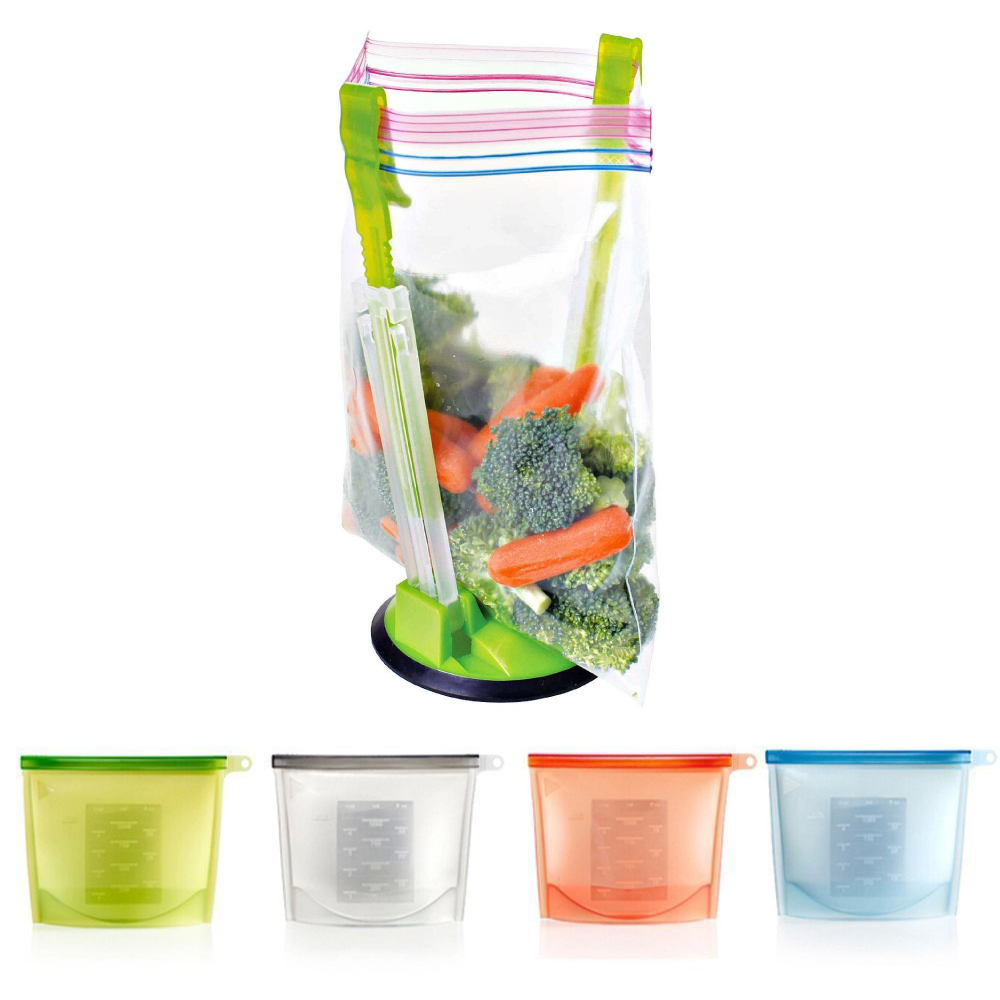 Average person spends about 30-40 minutes daily in kitchen, either eating, cooking, or washing dishes. Eutuxia brings you two essential kitchen items that will make your life so much easier. Have you ever spilled the contents while trying to transfer liquids or powders into a bottle? With Eutuxia's collapsible & foldable silicone funnel, you'll no longer have problems. You can easily poor liquids or powders into a bottle without ANY spills! How cool is that? Are you trying to poor contents into a Ziploc bag? It's really hard to do it by yourself when your hands aren't free. Do not worry no more! Eutuxia hands free baggy rack will help you hold your food storage bags while you pour the contents inside! With adjustable arms and non-slip rubber base, storing food into a baggie has never been easier! Eutuxia brings you two essential kitchen items so you don't have to stress out with little things. Buy separately or buy a bundle to save more! Order these handy kitchen assistants today.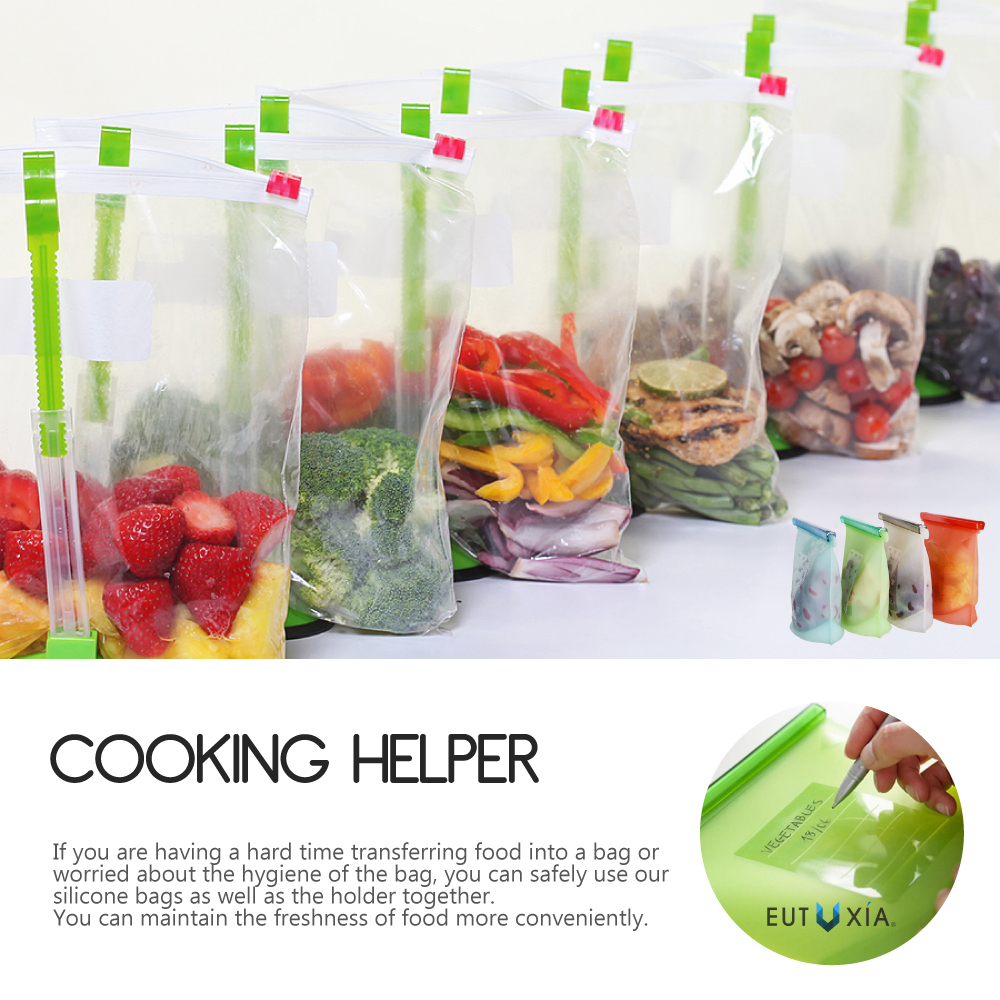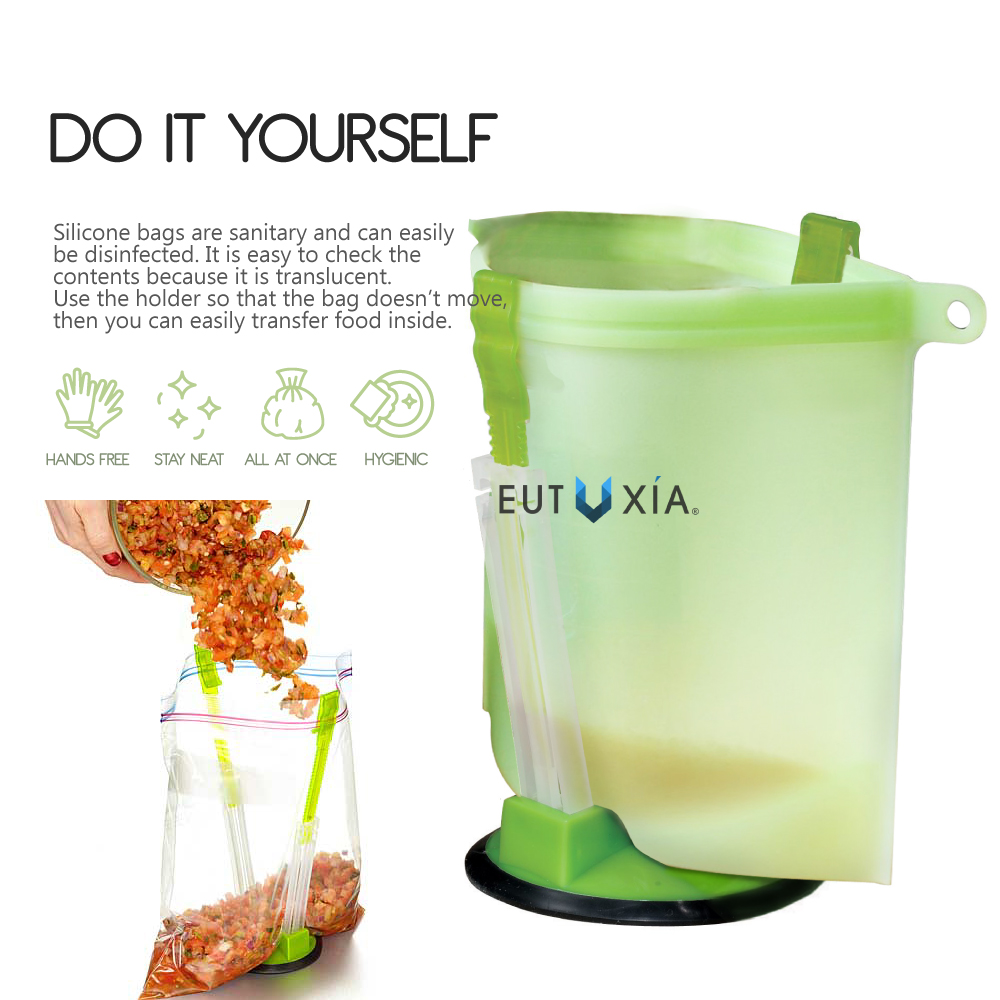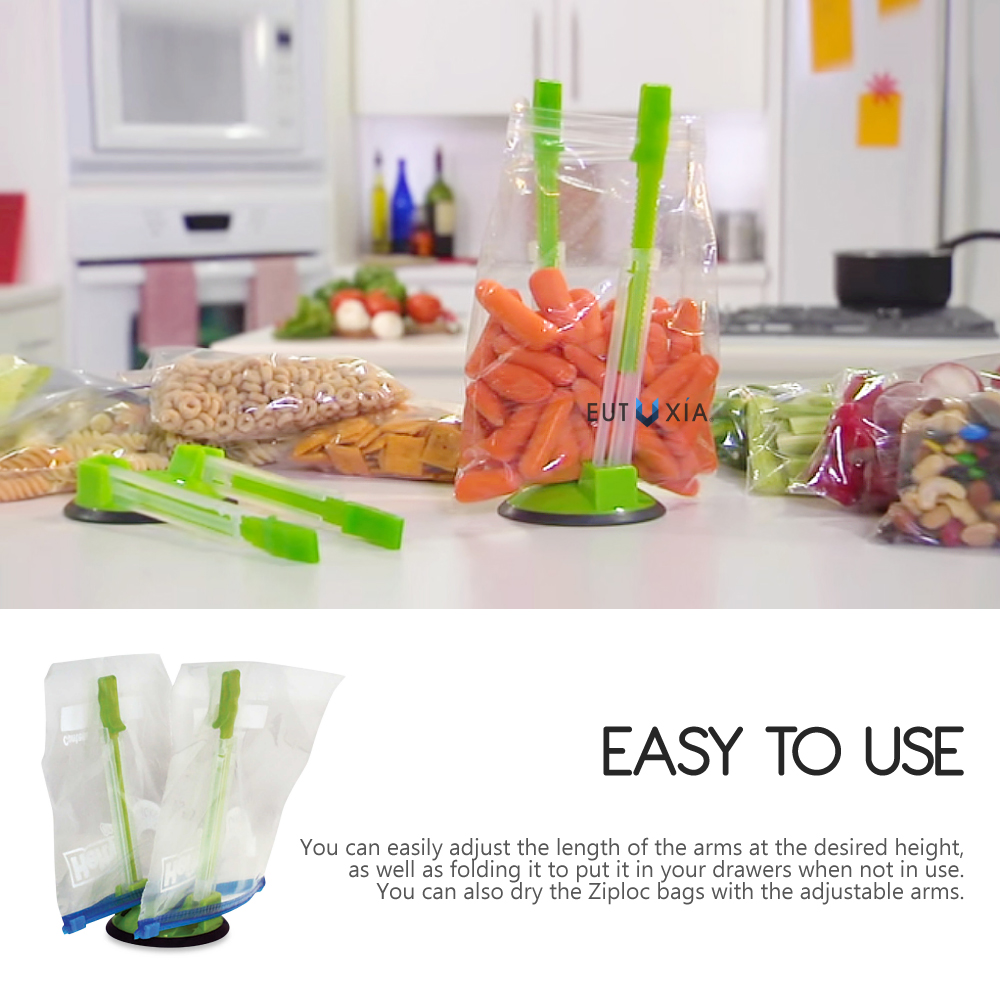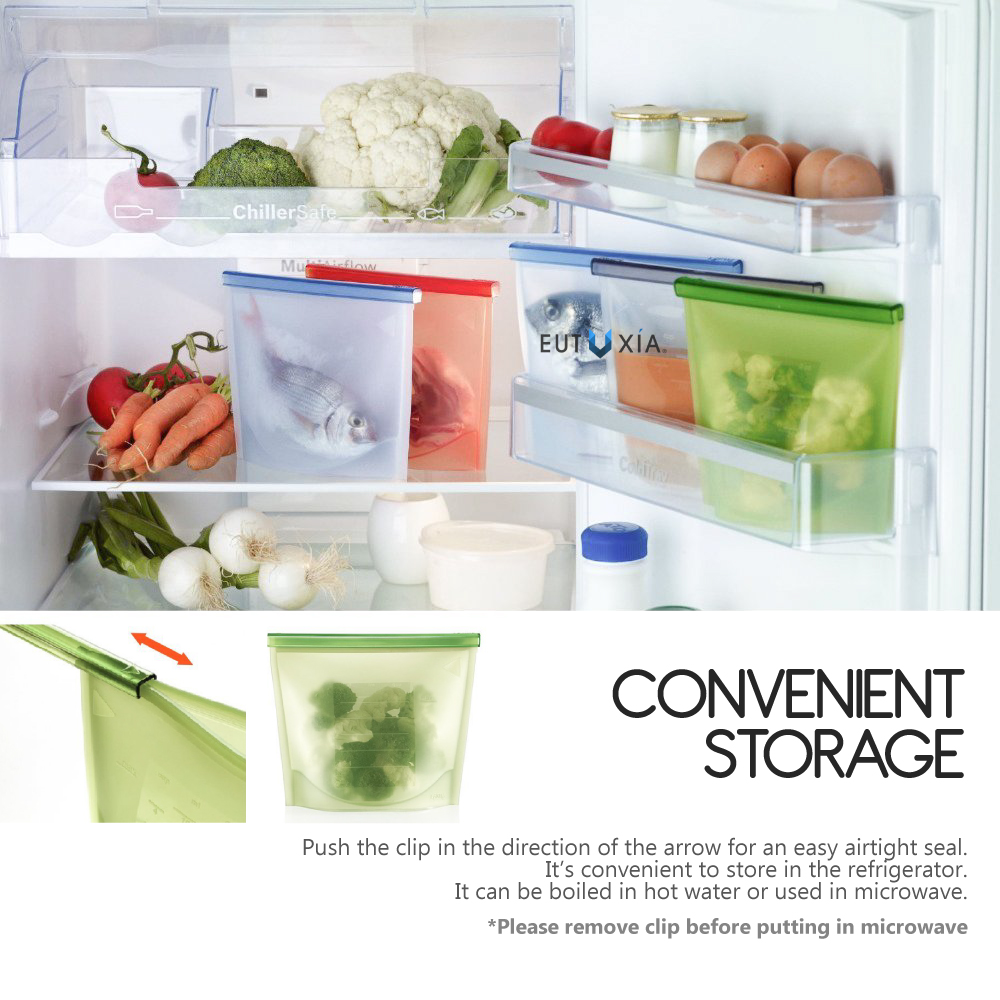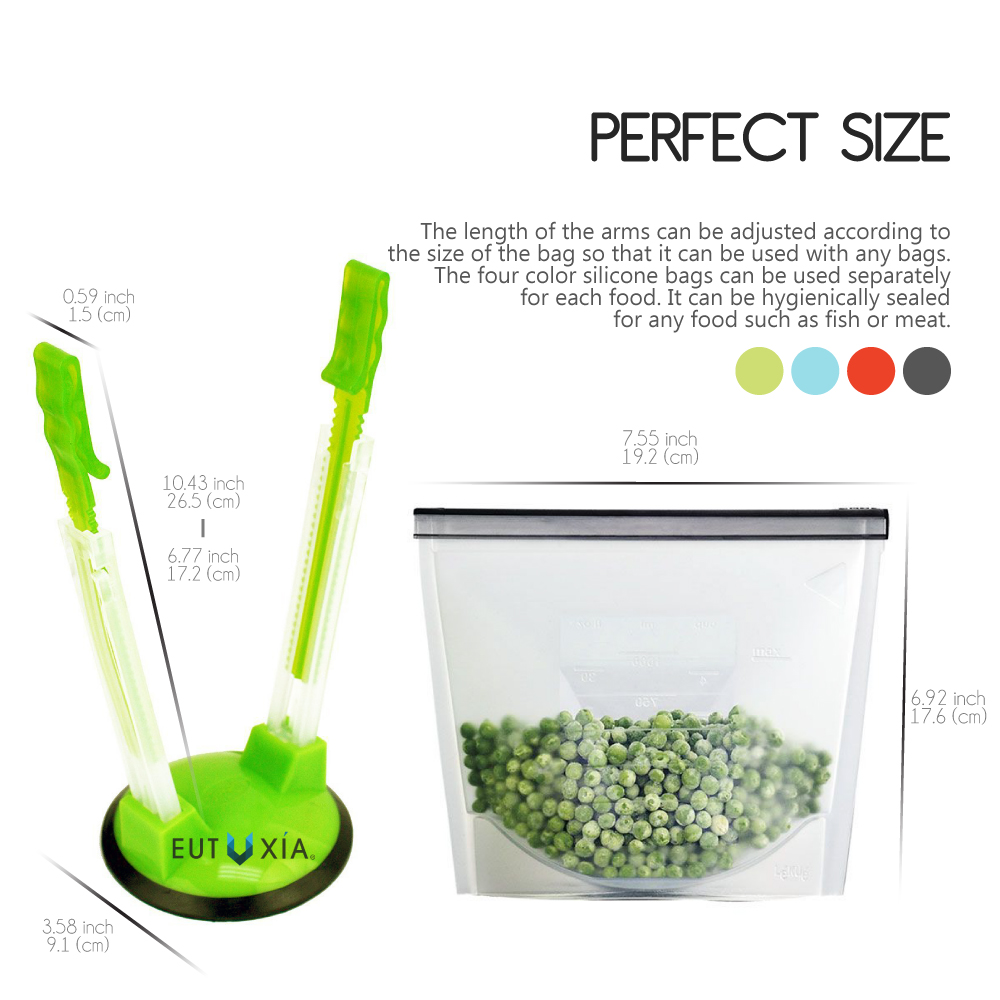 - Color:GREEN
You Might Also Be Interested
Customers Who Viewed This Item Also View
Customer Reviews
James Lambert
Jan 10, 2019 5:30:26 PM
great bag holder
What a great invention! This holder is a lifesaver in the kitchen when it comes to putting up leftovers, bagging up food made in bulk to freeze. Highly recommend this to anyone who cooks and stores food.

Rose Ruther
Dec 5, 2018 11:48:44 PM
holds my bag very well
These things are awesome! I do a lot of marinade in bags for convenience and mixing. It holds bags very well and does not waver as your pouring in juices or heavy meat!

Write Your Own Review