Features & Highlights
Why you should buy this product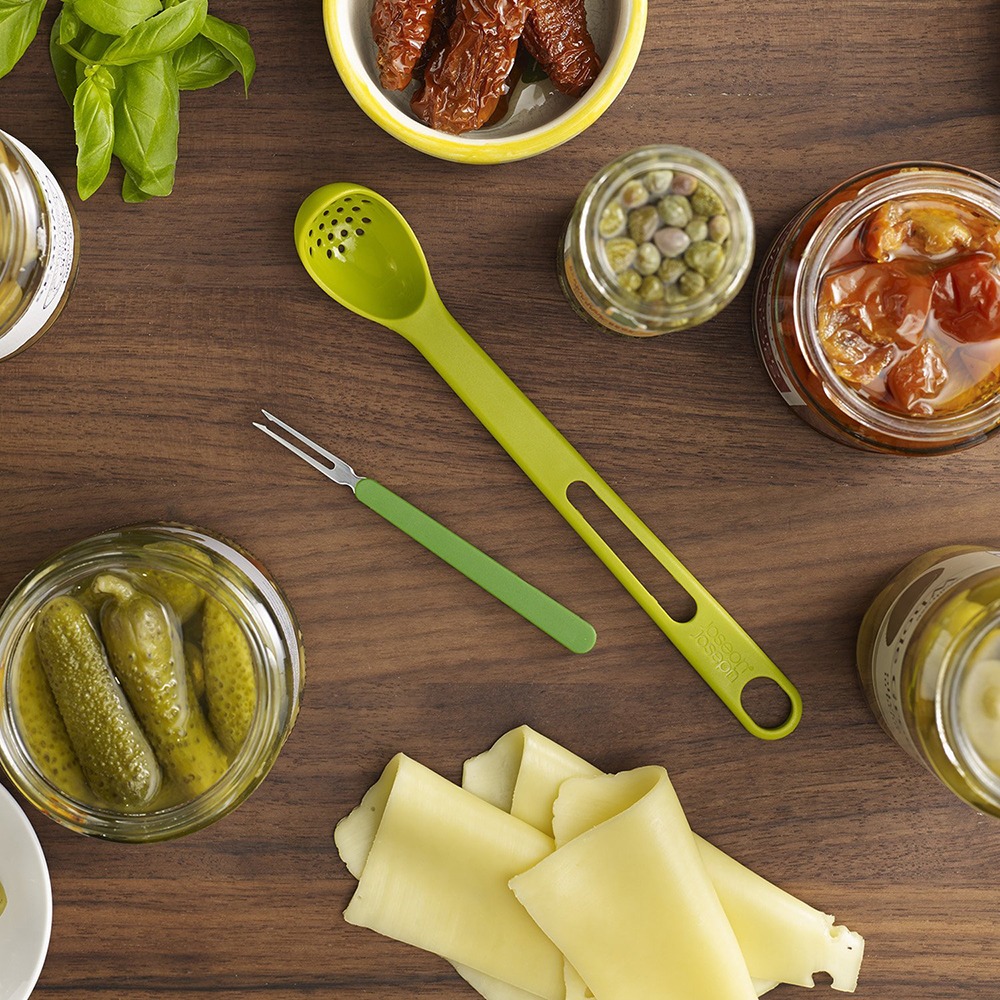 2-piece Plastic Colander Spoon w/ Steel Fork - Prefect for Olives, Pickles, or Fruit!
2-piece jar spoon & fork,fork clips neatly into spoon. Quick-draining spoon,ideal for olives,stainless-steel fork perfect for pickles. It can be used as a small fruit fork signed to be inserted and removed pickles, preserves and other canned fruit.
Material: food resin material,stainless steel
2-piece jar spoon & fork,fork clips neatly into spoon
Quick-draining spoon,ideal for olives,stainless-stell fork perfect for pickles
Package included: 2-piece jar spoon & fork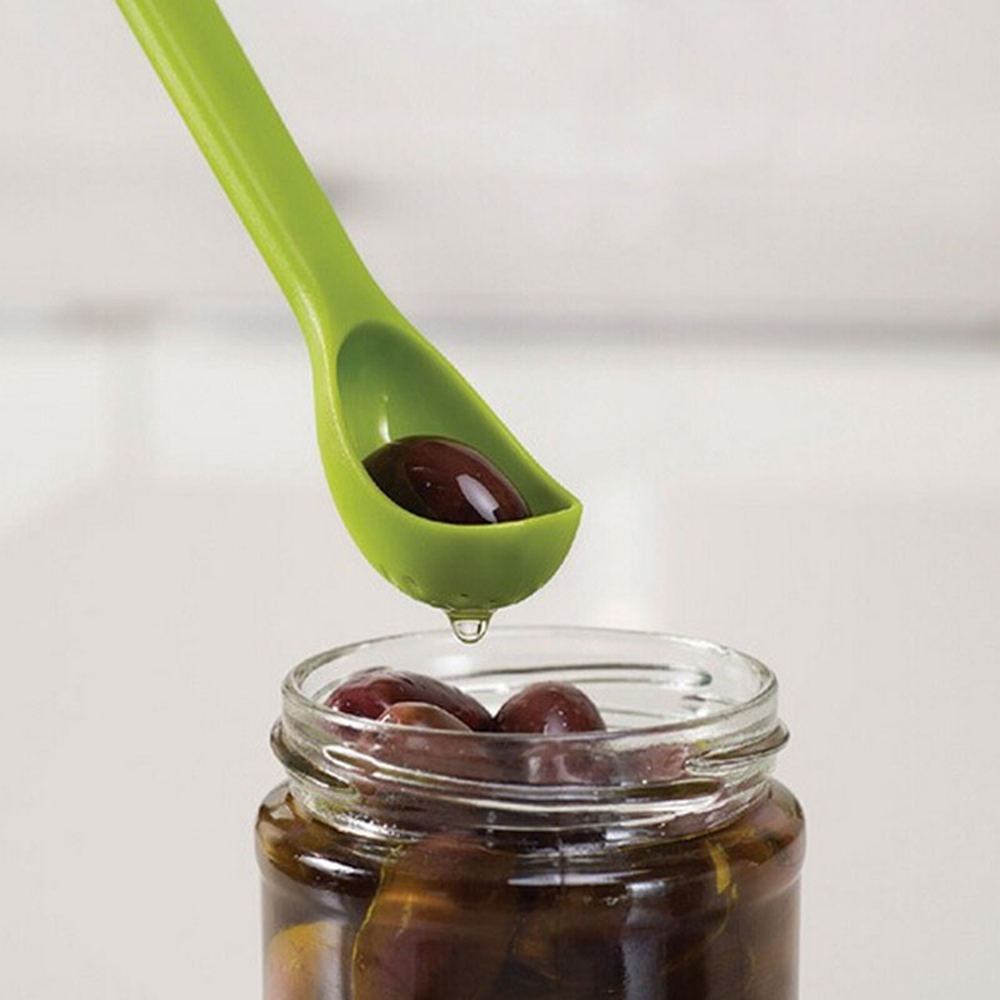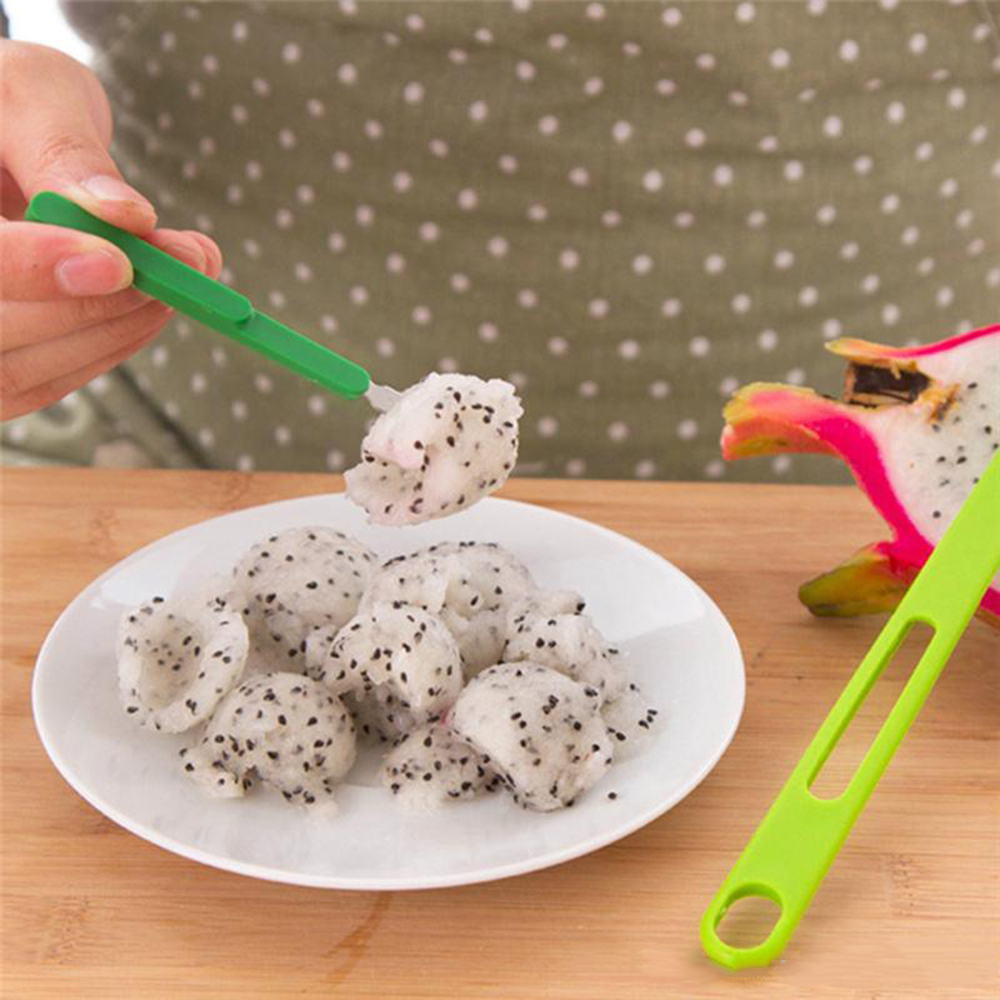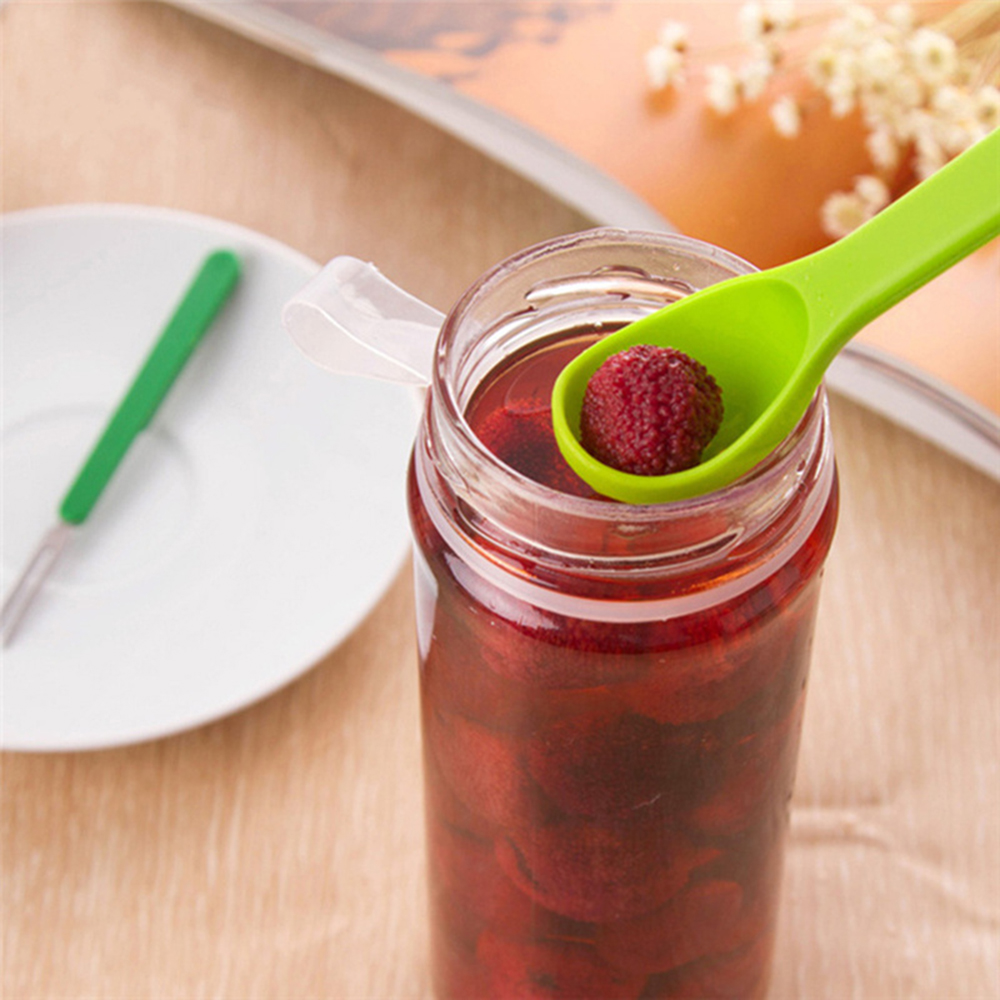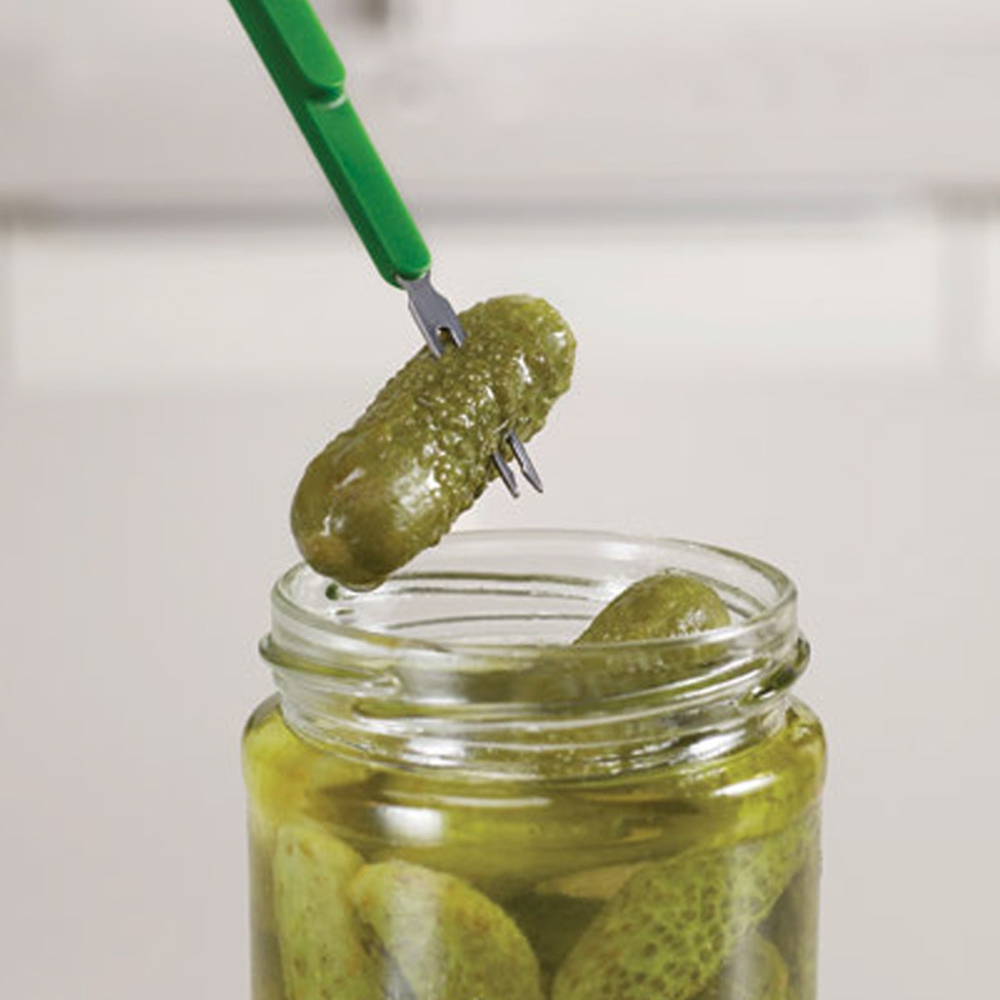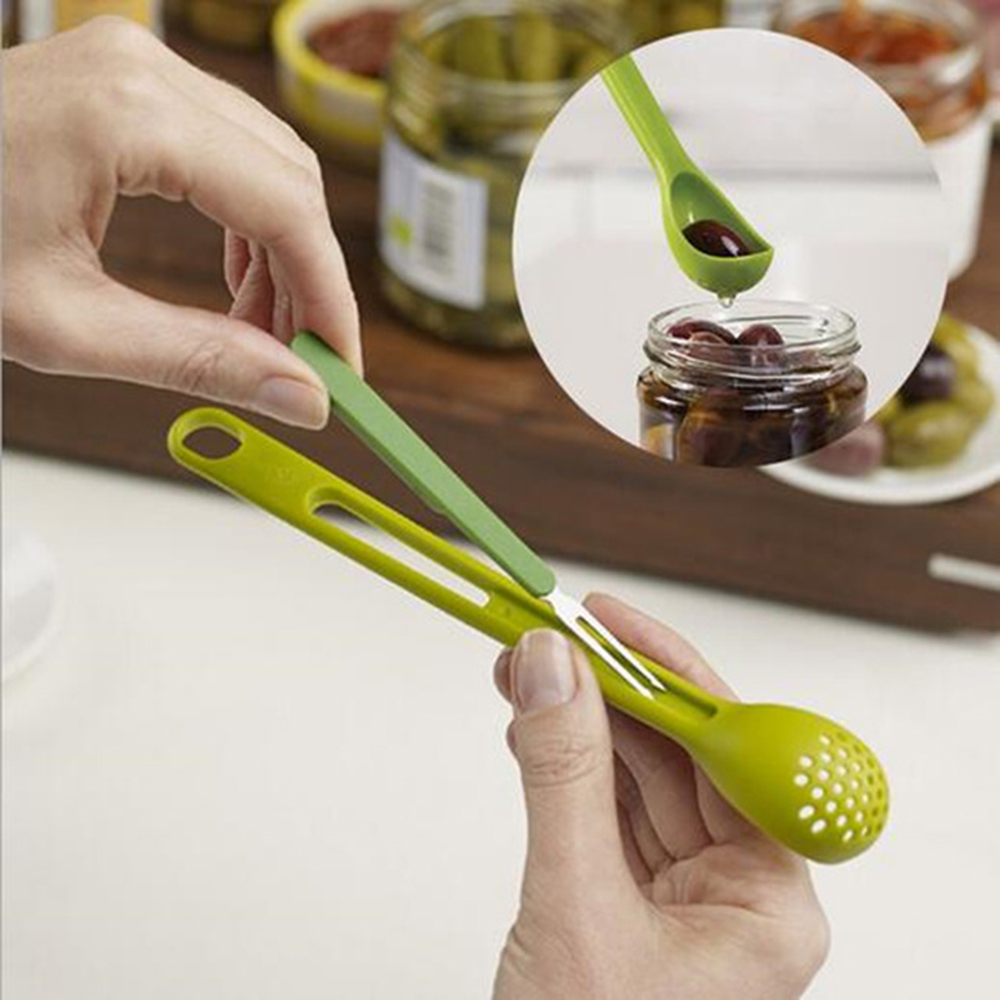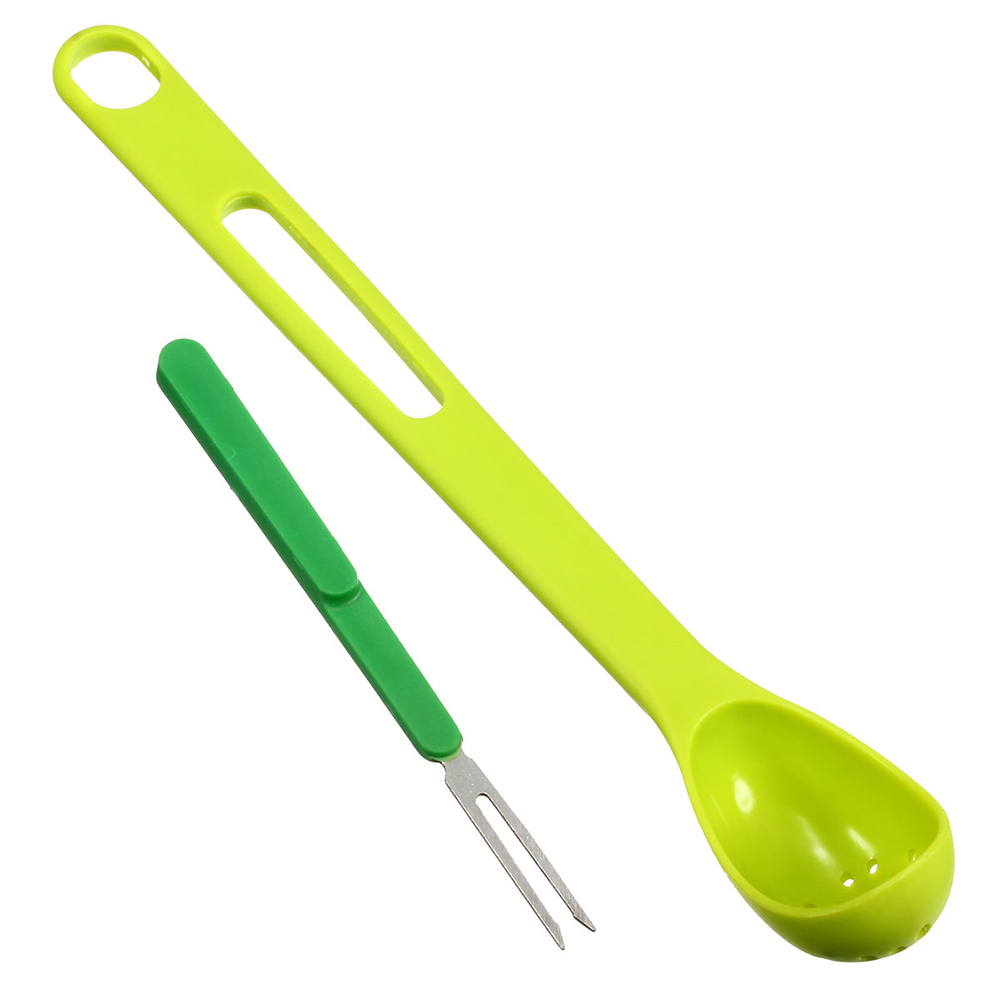 You Might Also Be Interested
Customers Who Viewed This Item Also View
Customer Reviews
Josh Lambert
Apr 17, 2019 12:44:13 AM
well made qaulity
Good quality plastic colander spoon with stell fork. I used them all the time with my fruits, pickles and some olives. I am very pleased with my purchase. Color is also so cute!

Jenny Ascot
Jan 8, 2019 6:43:57 PM
Great buy
It's an actually useful tool for olives eaters like me. I can remove olives even from a tall and narrow jar and I don't have to remove all contents to a bowl in order to serve olives. Great buy!

Joe Dickens
Dec 3, 2018 9:31:22 PM
something I needed
Never knew we needed something like this at our home even with the number of olives we consume. It really convenient tool to have. Easily scoop out a single olive leaving all the juices behind. Thanks!
Yvonne Parker
Oct 30, 2018 9:40:44 PM
excellent spoon
This is an excellent spoon for my olives and it comes with a fork which is perfect for my fruits and pickles. Used it several times and I am happy with this.

Audrey Miller
Nov 27, 2017 7:15:00 PM
great quality
My hubby loves this set! Great quality, perfect house warming gift and the price is great. Excellent for my olives, pickles and fruit . Easy storage!
Liza Horray
Oct 25, 2017 4:52:31 PM
pretty cool
Pretty cool! This is a great product for the price! Very convenient, functional and perfect draining of my olives, pickles and fruits. Very satisfied:)
Jasmine Mcdonald
Feb 14, 2017 6:51:14 PM
perfect shape for the task!
Awesome spoon with fork! Perfect shape and size for scooping up food from a jar with marinade, such as olives, mushrooms, pickles and so on. Perfect shape for the task! Makes a great gift too!
Write Your Own Review