Features & Highlights
Why you should buy this product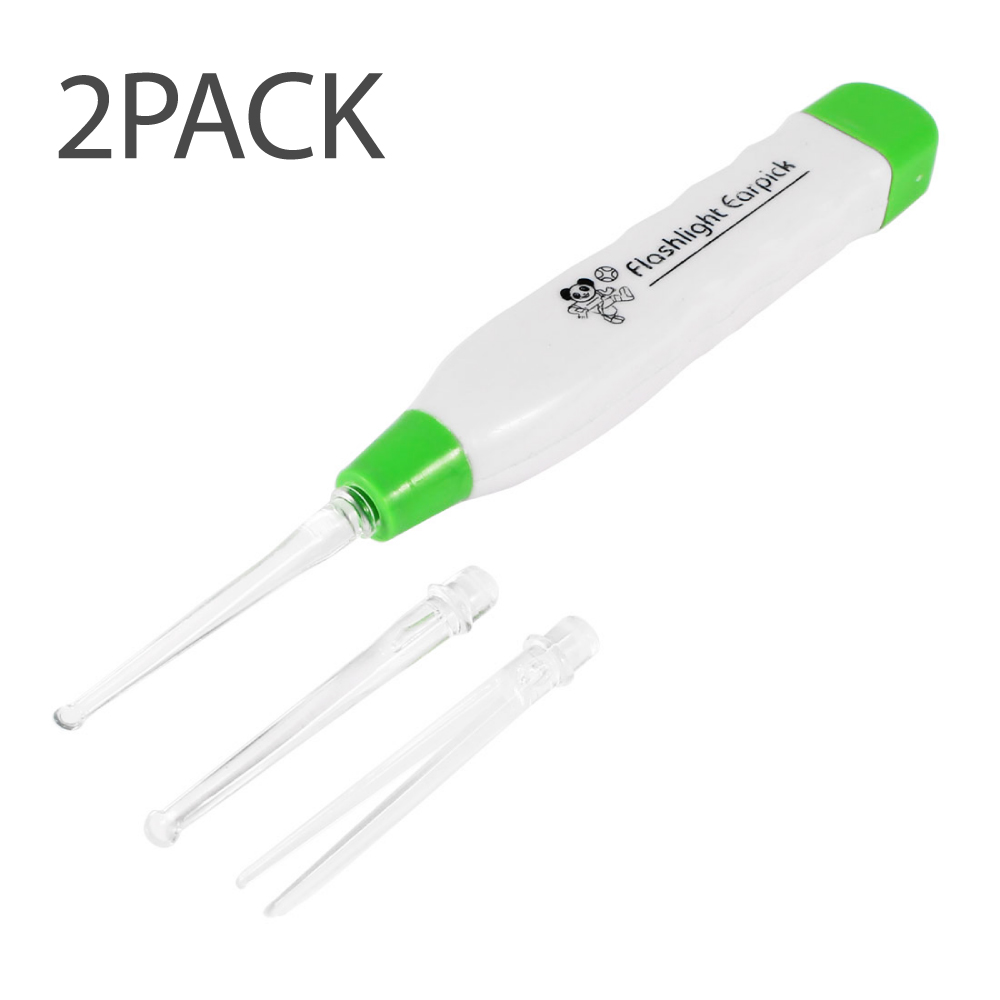 Eutuxia Ear Pick with LED Light. Earpick Earwax Cleaning & Removal Tool, Curette. Comes with 3 Sizes: Basic, Small & Tweezers. Store Extra Extensions in the Rear. Better Accuracy & Precision. [2 PK]
This Ear Wax Pick is simple to use, totally safe, easy to clean and reusable. Earpick handle with 3 transparent tips to help clean ears conveniently. Built-in LED lights up the ear canal and helps to remove ear wax safely. Ear Wax Remover with two types of earpicks - thick and thin. The tweezers are equipped to catch bigger earwax. LED Ear Pick with ON/OFF switch for easy operation. This LED Curette is powered by 3 x AG3 button cells. Attention: Please use it with EXTRA CARE as it may have the potential to puncture the ear drum while improper use. This 2 pack is perfect for families!
Do you feel uncomfortable picking earwax for your children or a family member because it's hard to see? We have a solution for you! Illuminate the hard to see dark areas with the built-in LED lights. Bright lighting will help you with better accuracy and precision.
It comes with 3 interchangeable transparent extensions. Basic size, small size, and tweezers. For adults, basic size will work. Small size would be best for kids and children. The extra extensions that are not being used can be stored in the back of the ear pick tool for convenient storage. Simply slide the switch to turn ON/OFF the LED lights.
Batteries included! It comes with three LR41 batteries, the batteries that are used for watches. Though the batteries will last a long time, it is easy to replace once that time comes. Simply unscrew the top and pull out the backing, then open up the ear pick. Simply replace the three LR41 batteries that you see.
Stay clean and healthy. Earwax can clog up your ears and you may experience few symptoms. Please be cautious when picking earwax as it can hurt if done in a wrong way.
The main part is 3.5 inches long and the extensions are about 1.5 inches long. It's small and compact to be carried around anywhere and use it anytime. You can even save by buying the two pack!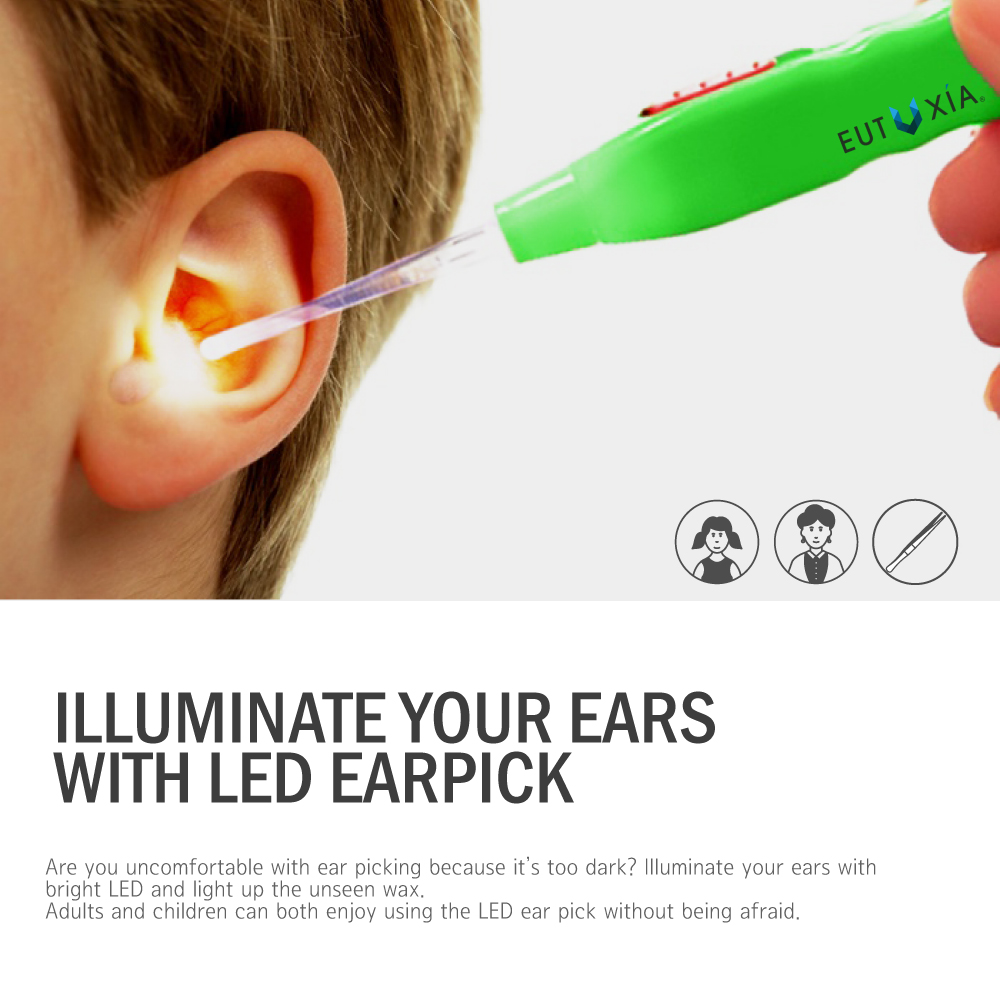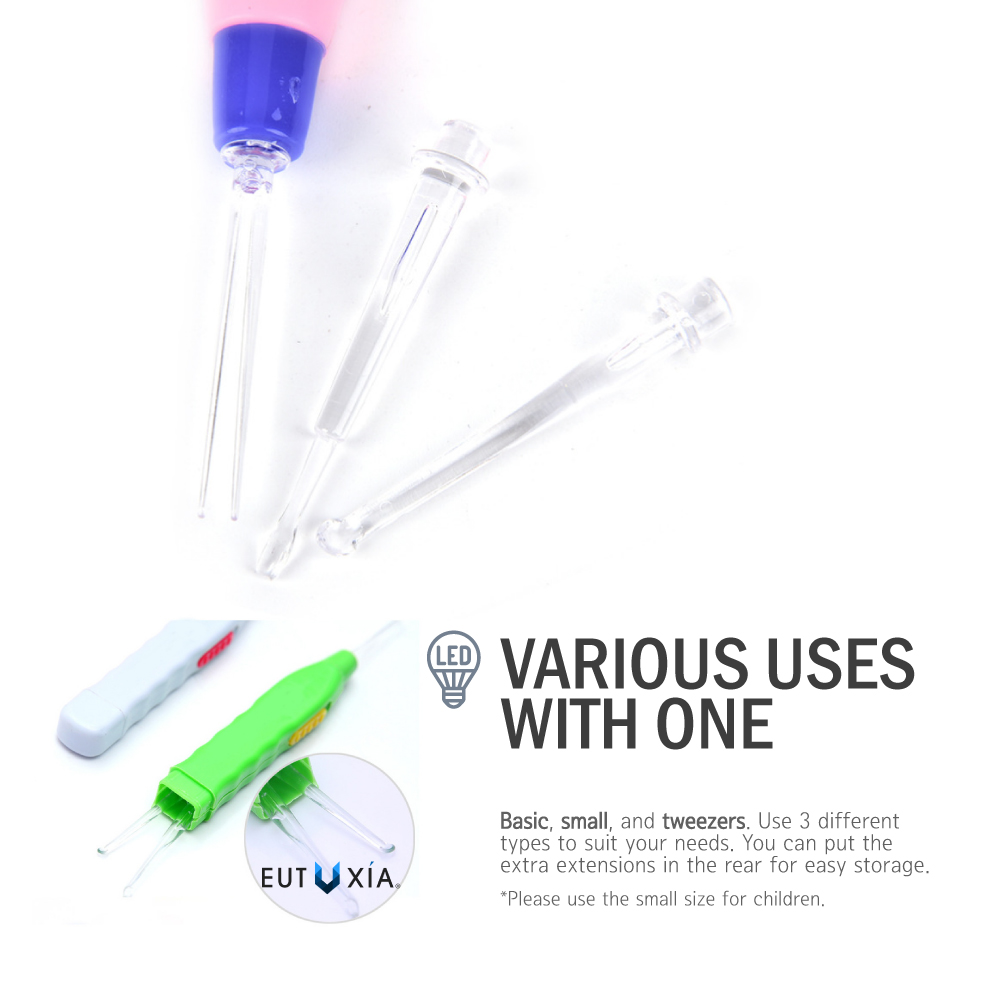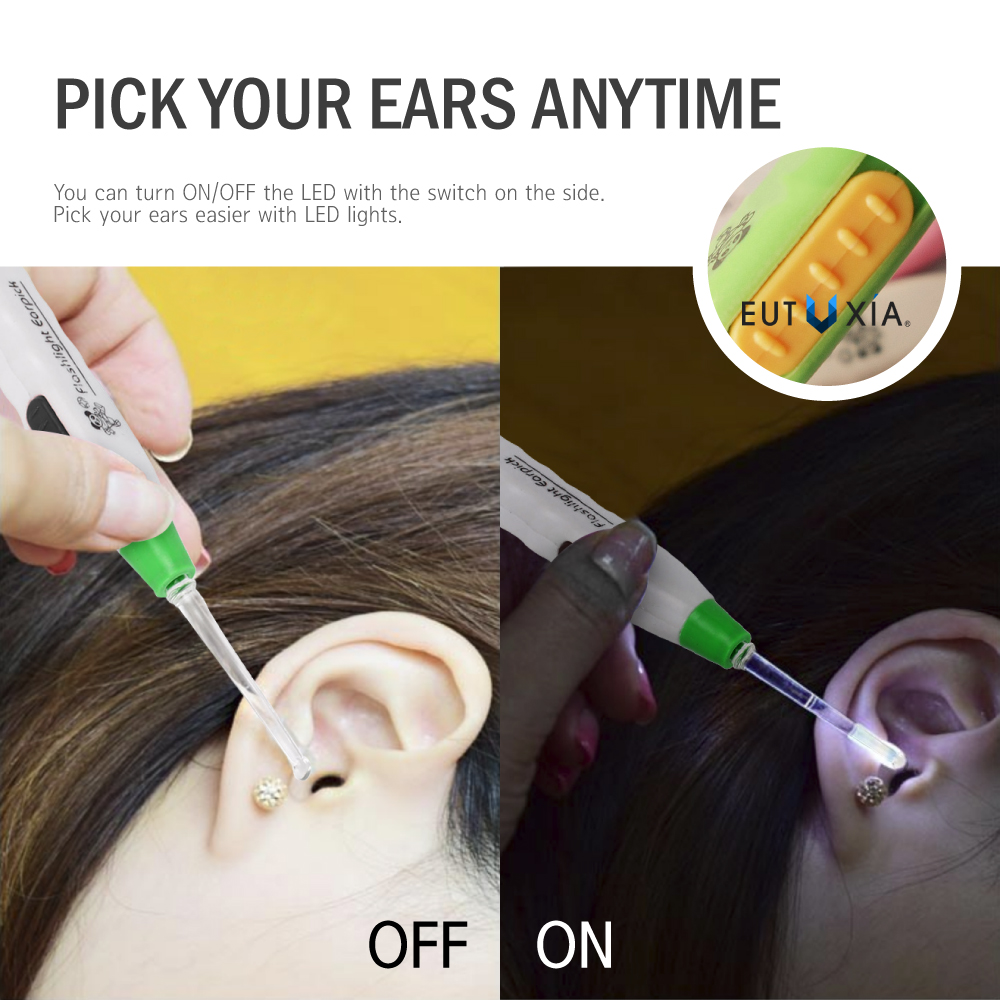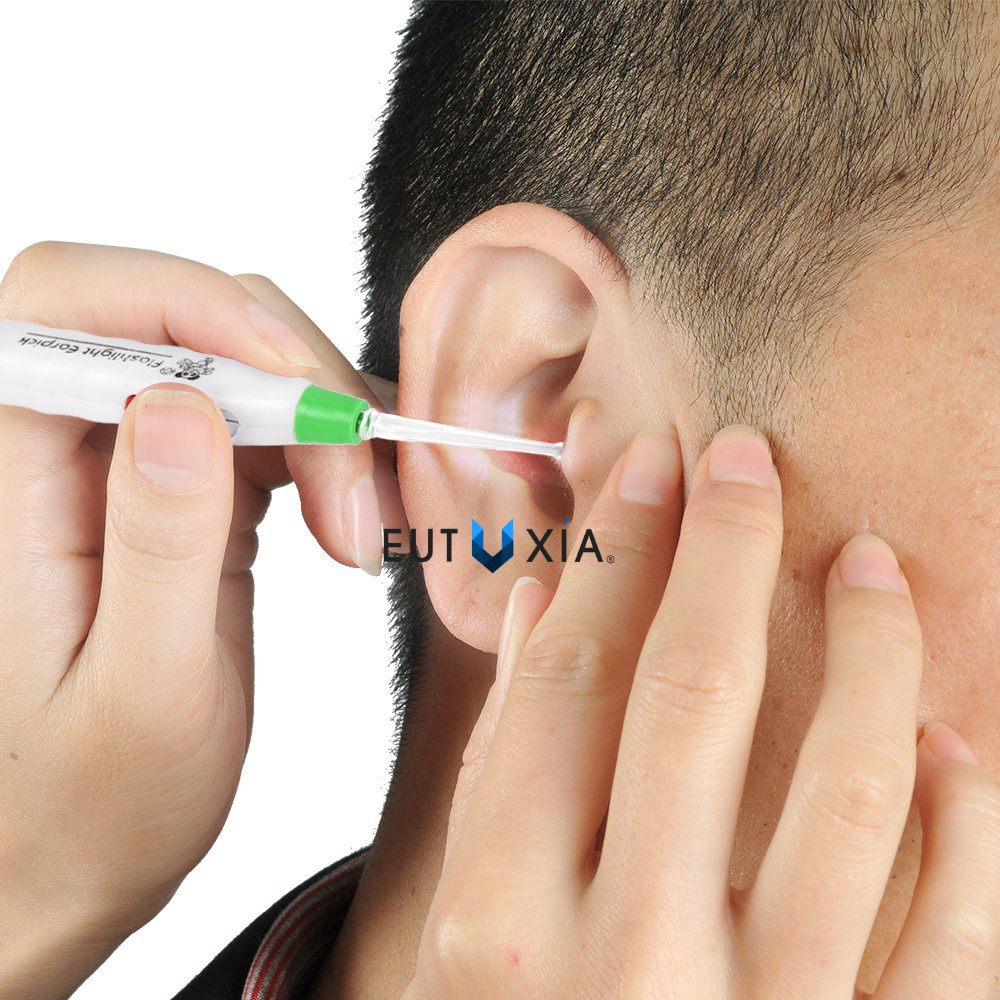 You Might Also Be Interested
Customers Who Viewed This Item Also View
Customer Reviews
William Park
May 1, 2019 10:26:58 PM
very useful and functional
Light is clear and sturdy. This makes tiny ears so much easier. My son has consistent ear issues and this little lights help so much. Very compact and the light is very useful when looking in ear.

Jasmine Fox
Jan 17, 2019 10:37:14 PM
excellent tool and very helpful
Very compact and the light is very useful when looking in ear. The light is super bright, I used it with my son who needs his ears cleaned frequently. This is excellent tool and very helpful!
Write Your Own Review