Features & Highlights
Why you should buy this product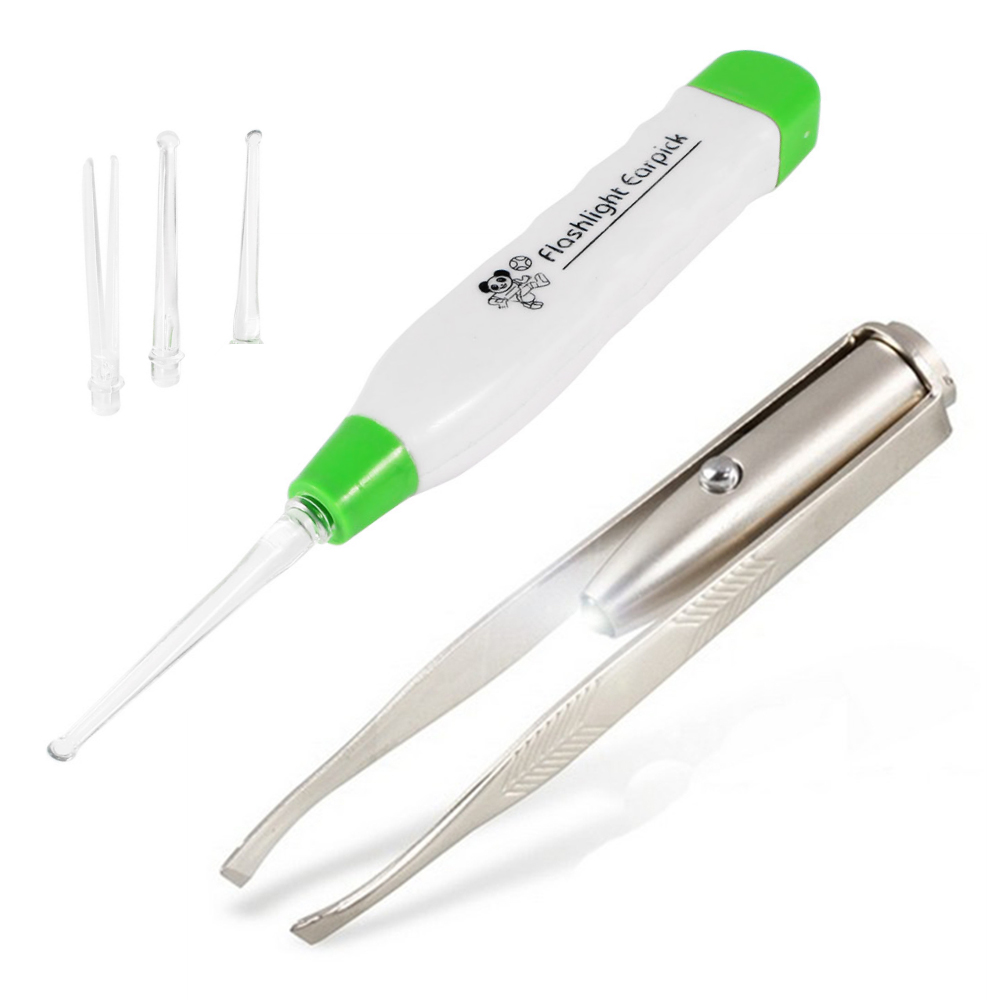 Bringing you daily essential items! Tweezers and ear pick that both have built-in bright LED lighting is a plus! Illuminate the hard to see dark areas with the built-in LED lights. Bright lighting will help you with better accuracy and precision. Avoid pains when trying to pluck hair or pick your ear wax. Batteries are included! It comes with three LR41 batteries, the batteries that are used for watches. Though the batteries will last a long time, it is easy to replace once that time comes. Stay clean and healthy! Trim and pluck unwanted hairs to make you look more neat and organized. Pick the earwax to avoid experiencing earwax cloggage or other symptoms. You can feel assured picking earwax for your family or children. Pick with confidence! Buy the bundle and save today!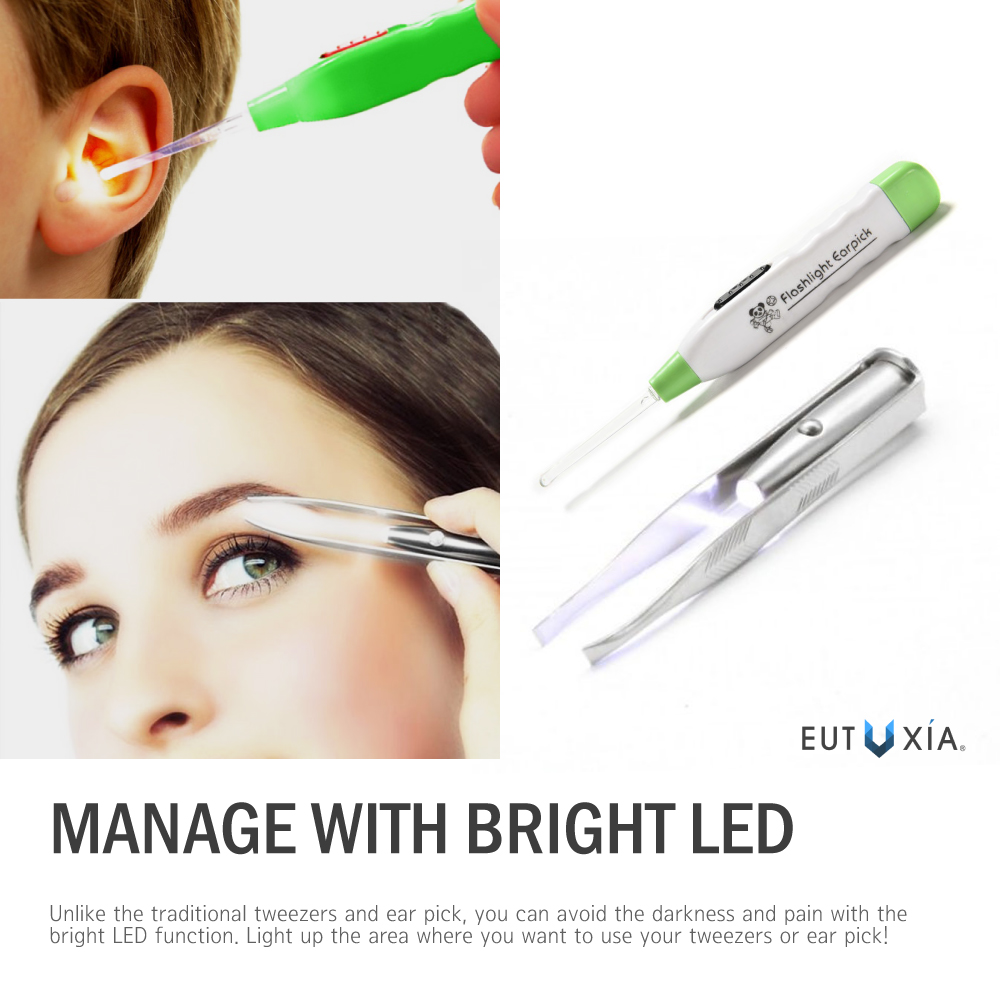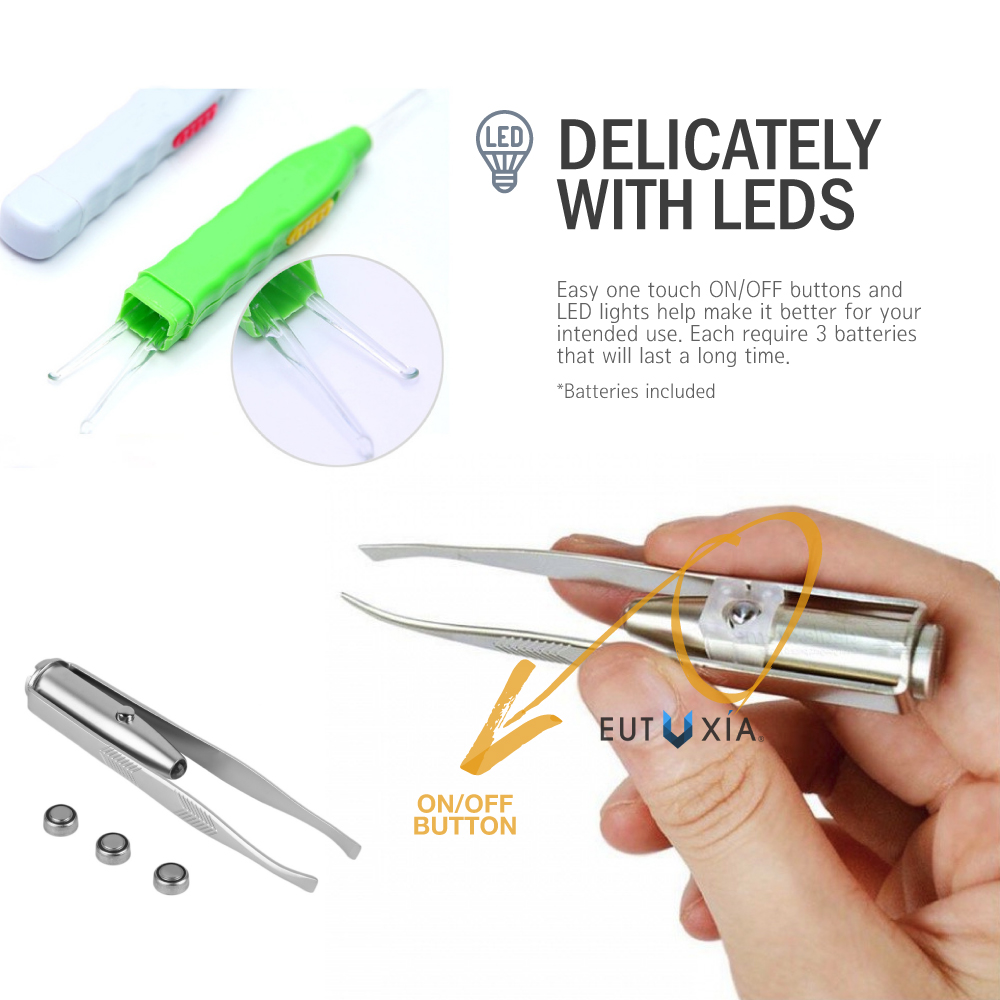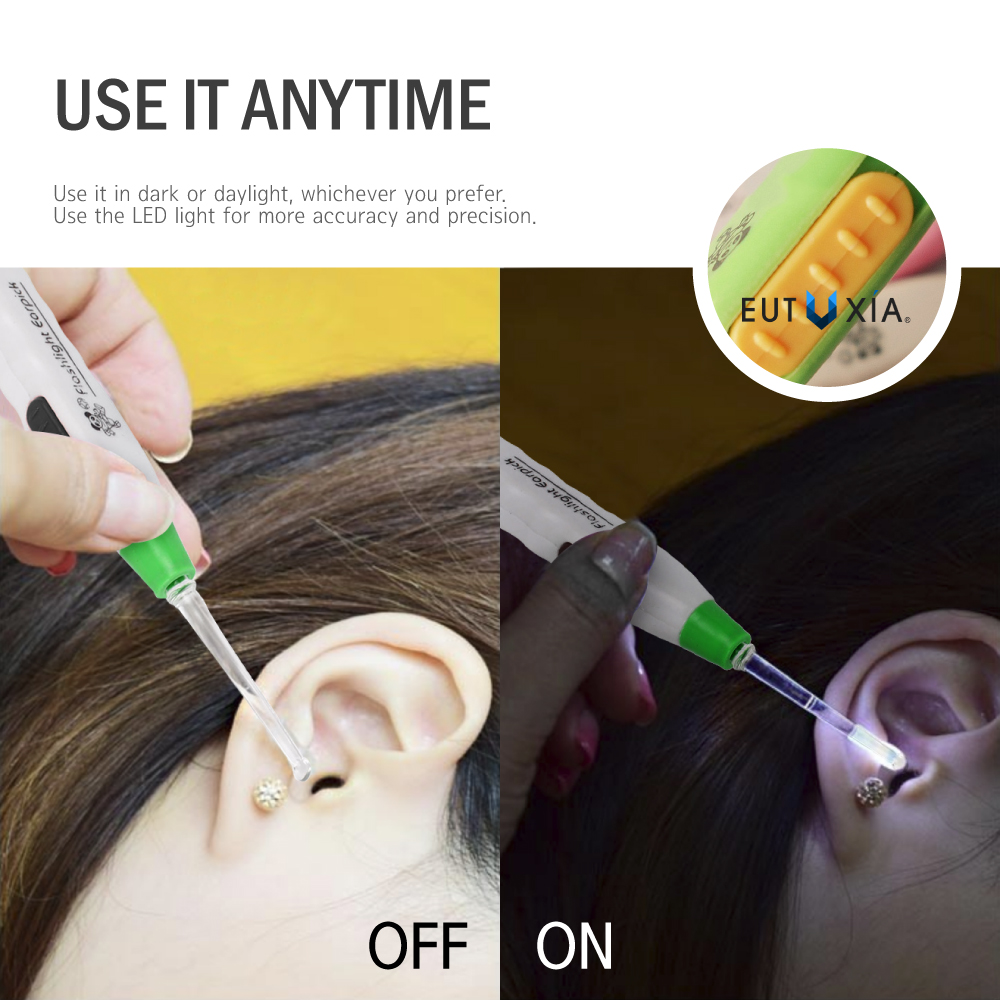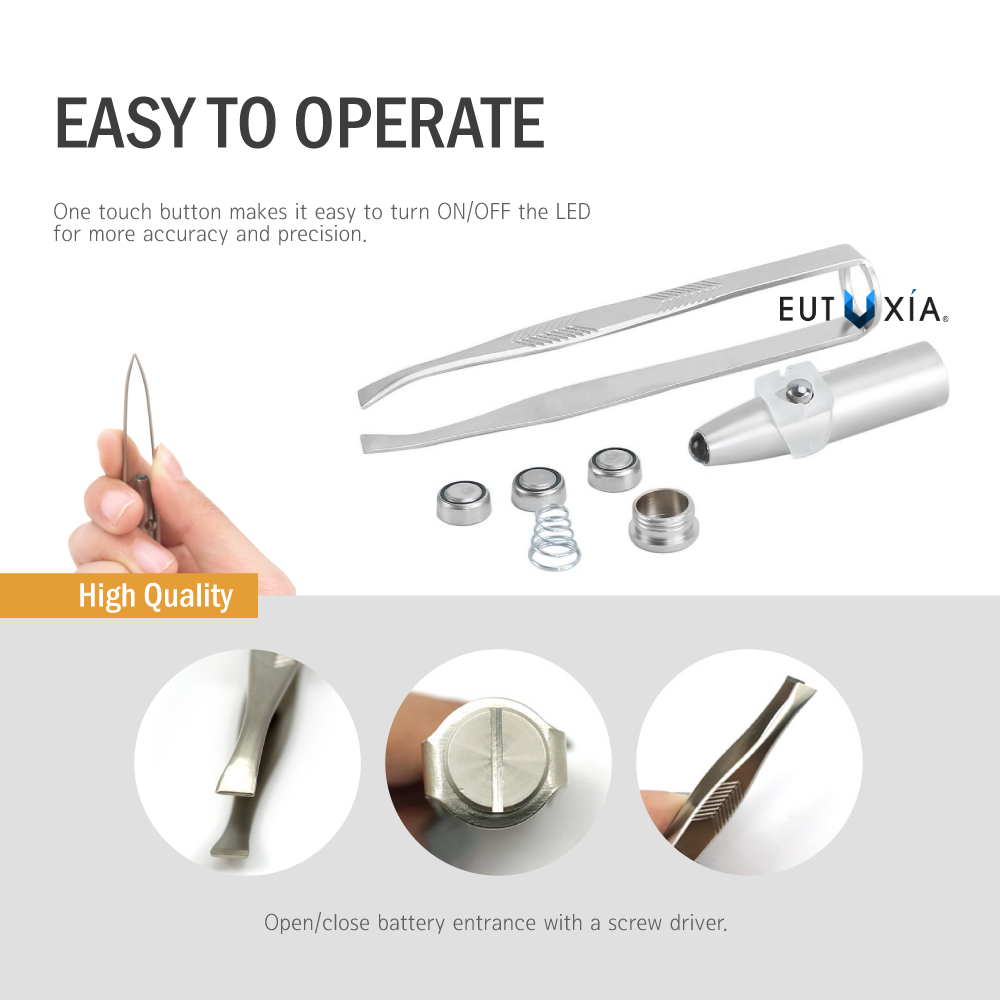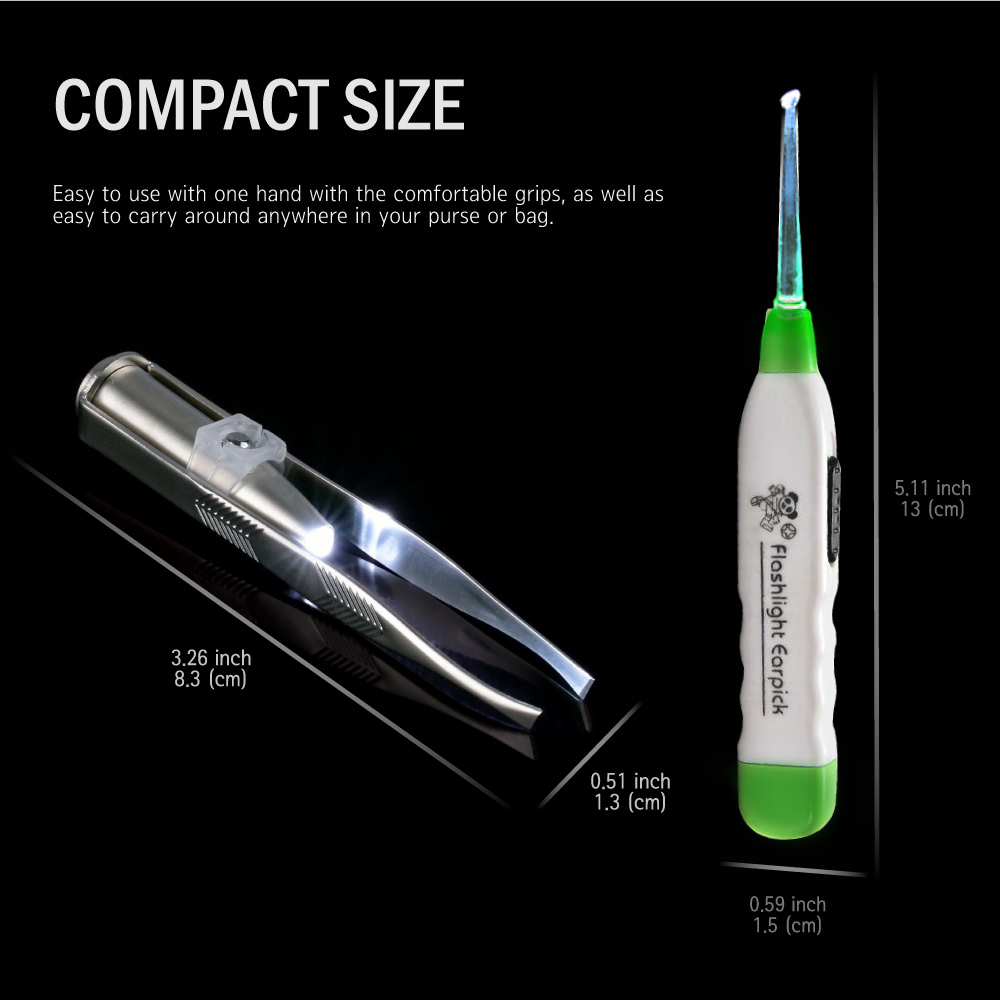 - Color:GRAY
You Might Also Be Interested
Customers Who Viewed This Item Also View
Customer Reviews
Jackie Reeves
May 1, 2019 10:29:28 PM
it works great
Great for all my tweezing needs. Bright light really helps to see what you are doing. Plus, they lay completely still and allow me to remove their ear wax safely. The lighted tip works wonder!

Jenny Park
Jan 17, 2019 10:45:12 PM
such a great product
Such a great produt. An ear pick and tweezers bundle. It allows me to remove the ear wax safely. The lighted tip works wonderfully! Very comfortable to use, no sharp edges, and the price was right!
Lovely Parker
Dec 7, 2018 12:26:43 AM
love these bundle
Nice stuff! I finally cleaned up my son's ear. It works great and the light is very bright so I can see inside my child's ear. I am glad the bundle includes a tweezer. Awesome!

Joanne Douglas
Aug 29, 2018 7:25:55 PM
very useful
Fantastic! I can actually see the wax, I'm trying to remove from my kids' ears! This is compact and the light is very useful when using. Plus tweezers included! Thanks!
Write Your Own Review