Features & Highlights
Why you should buy this product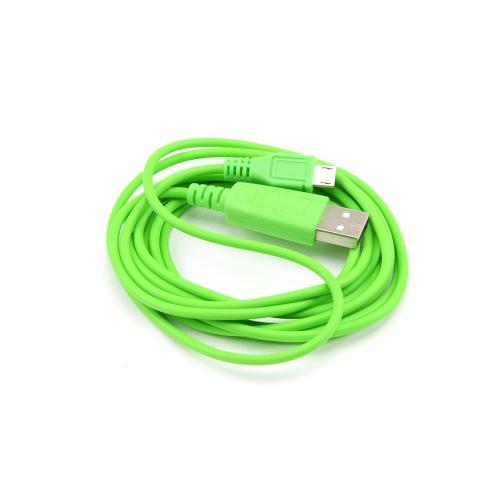 Synchronize your data while staying charged. This USB to Micro USB data cable is your ultimate bet when you're in a hurry to upload those last minute photos or music onto your phone or computer. This cable comes in a brilliant color so you don't have to settle with the boring black ones everyone else is using!
Connect and synchronize with the data cable between your phone and your computer
USB 2.0 connector and micro USB connector
Replace your lost cable or keep as an extra for your office, home or car!
Compatible with multiple phone models & perfect for Samsung phones w/ micro USB connection
Vibrantly colored data cable is a welcomed change
Color: Lively Lime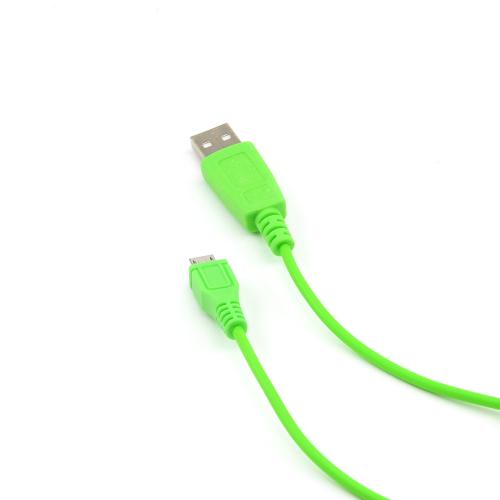 You Might Also Be Interested
Customers Who Viewed This Item Also View
Customer Reviews
Rebecca Hudson
Dec 6, 2016 8:12:50 PM
the price is very reasonable
Well made, durable, quality workmanship and well worth the price. It has a nice looking and good transfer speeds. Very happy with this cable. Highly recommend
Fred
Jan 23, 2016 6:36:30 PM
Good For Charging
I ordered this cable in the green and orange colors. Both cables would not maintain a steady connection to transfer data, but would charge my devices.

-Did Not Maintain Data Connection Consistently
-Thin Wires
+Longer than average cables at 6 foot
+I paid $5.70 for two cables
+Highly Visible

I tested both using four ports on two computers running Windows 10, eight ports in total, USB 2 and USB 3 ports. In every port the data connection would begin and end quickly, so the device storage screen would flash in rapid succession. I have since moved these cables to my car for the 2-port car charger and traded out those data-ready cables. My wife liked that they were very visible, especially at night, against my black interior.
Chris
Dec 11, 2015 8:06:31 PM
Great for the price
Just like his brother (outrageous orange), this Lively Lime Green cable has been working fine for the last 2 weeks. And easy to spot on a table.
Write Your Own Review