Features & Highlights
Why you should buy this product
LOVLUV M Suit Cushion Foundation Makeup for Men. K Beauty Cream Foundation with SPF 50, Natural and Oil Free Coverage for Flawless Skin [0.74 Oz]
Are you looking for a multifunctional foundation Do you have sensitive skin Do you need a BB cream with perfect coverageLook no further! This Korean Cushion Foundation is a perfect base makeup for you. It protects your skin from UV rays from the sun while providing you with a brighter face with Anti-Aging cream.The ingredients are from flowers, which mean it doesnt matter what type of skin you have. Don't worry about those troubles on the face.This foundation covers your flaws, sebum, and pores with light coverage. Dont put too much foundation on your face, as you can perfectly cover with just few taps.Did you forget to bring foundation Don't worry, this Cushion BB cream allows you to have long lasting moist skin all day. You don't have to fix your makeup after putting it on.It's time to enjoy Korean Makeup!
MULTIFUNCTIONAL: This amazing cushion foundation protects your skin from wrinkles as well as UV rays from the sun. You can have a naturally brighter face with this Anti-Aging cream.
EASY TO USE: You no longer need to get your hands dirty with foundation. Easily put on the foundation with puff. Save time with no mess. This cushion foundation design will make you stylish.
PERFECT FOR MEN: This Korean makeup base prevents sticky skin while enjoying outdoor activities. Cover all those sebum and pores which is giving you stress! It allows you to have flawless face with natural coverage.
LONG-LASTING: It holds moisture and nutrients on your face while reducing oil so that you can keep your skin fresh all day without putting on too much foundation.
FOR ALL SKIN TYPES: Flower extract allows all skin types to benefit and have healthy skin. It's also safe for those who have sensitive skin. Chamaecyparis Obtusa Leaf is the main ingredient that helps maintain your skin's health and vitalization.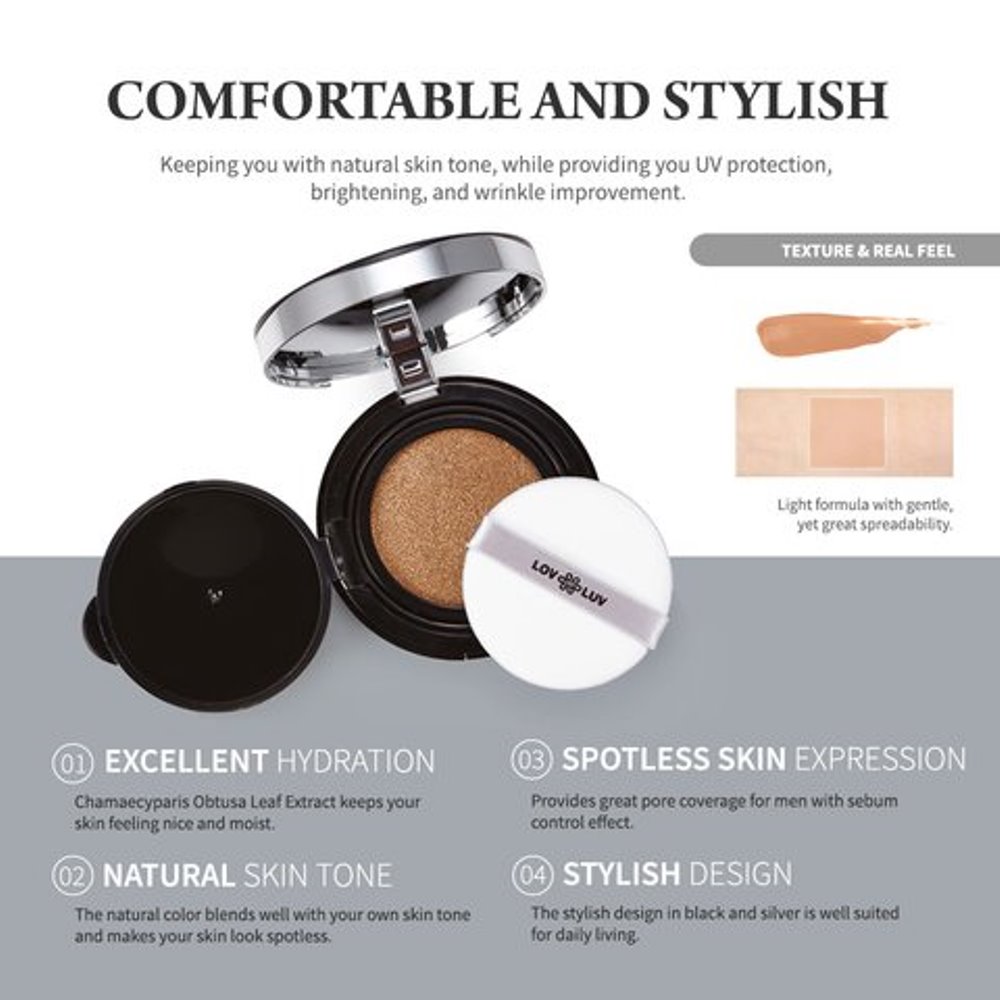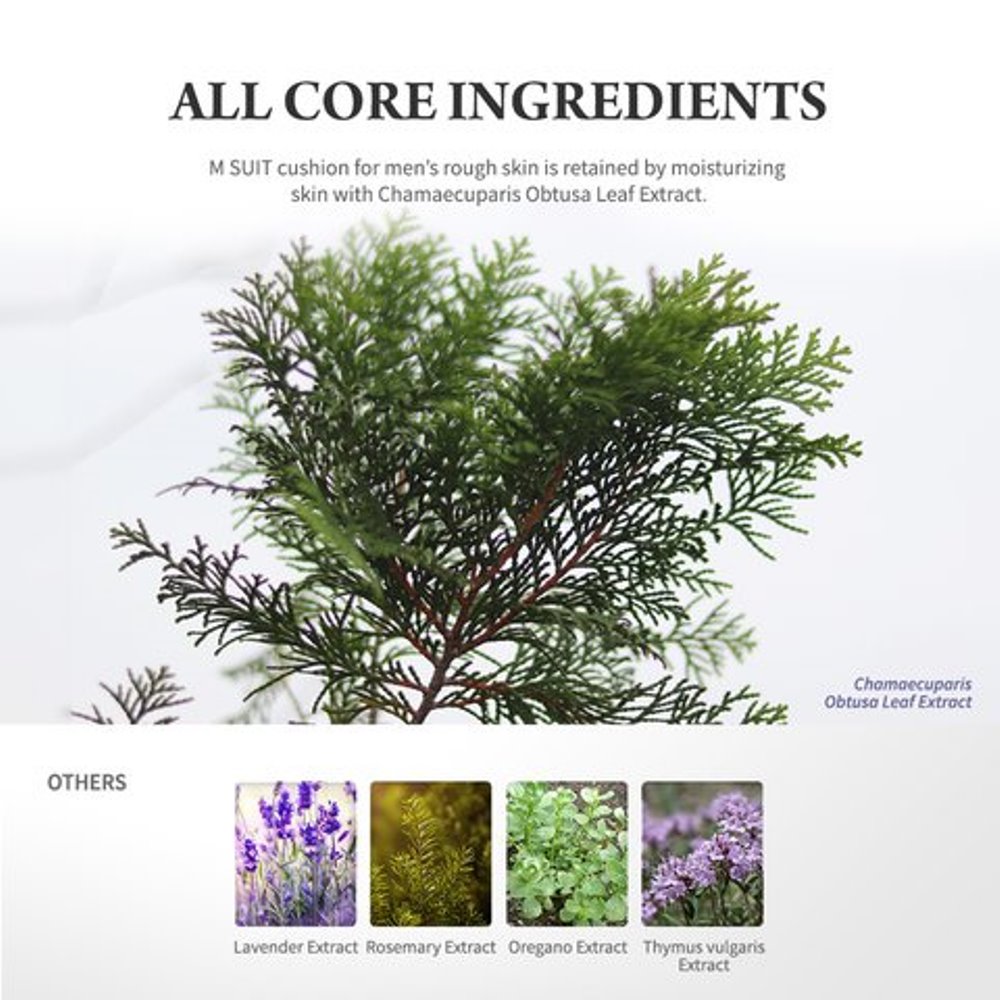 You Might Also Be Interested
Customers Who Viewed This Item Also View