Features & Highlights
Why you should buy this product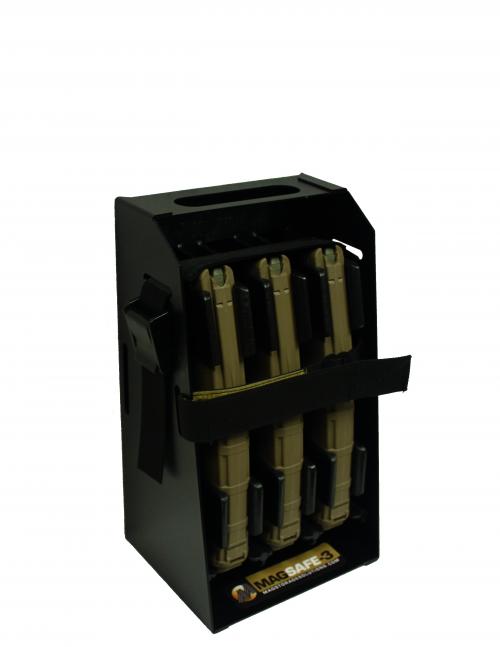 [Magstorage Solutions] MagSafe-3, Securely Mount 3 AR-15 30 Round Mags For Ready Access - The Safe And Secure Way To Mount Your AR-15 Mags!
If you are looking for an easy way to store and organize your AR-15 magazines, then you have found the perfect product! This strong and durable magazine holder rack from Mag Storage Solutions is the perfect organizer you need for your gun safe, weapons room, or ammo locker. The holder stores three 30-round AR-15 magazines at a time, helping you keep all of your mags in one place. Magazines snap easily in/out and remain firmly in place. High quality, heavy duty build designed and manufactured in the USA. This AR 15 mag holder is compatible with most .223 and 5.56 caliber mags. For magazine compatibility, check here: http://magstoragesolutions.com/compatible-magazines.php
Store, organize and protect your AR-15 magazines in a mobile environment
Made of black powder coated steel
The mil-spec webbing and velcro releases are double stitched
The adjustable cam buckles are professionally riveted to the sides
Each product has a built-in carry handle and the magazines are 100% secure but can be released with a simple pull on the velcro strap
These products are made to be permanently installed in a vehicle
Color: Black
Weight: 4 lbs
Ships to 3~5 buisness days
**Does not including magazines shown in picture**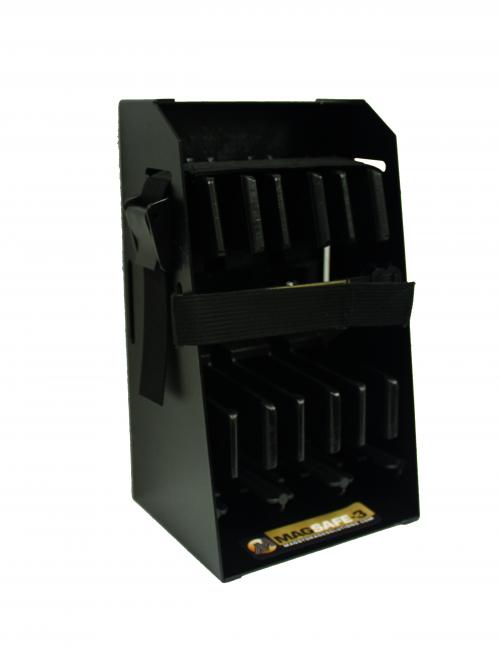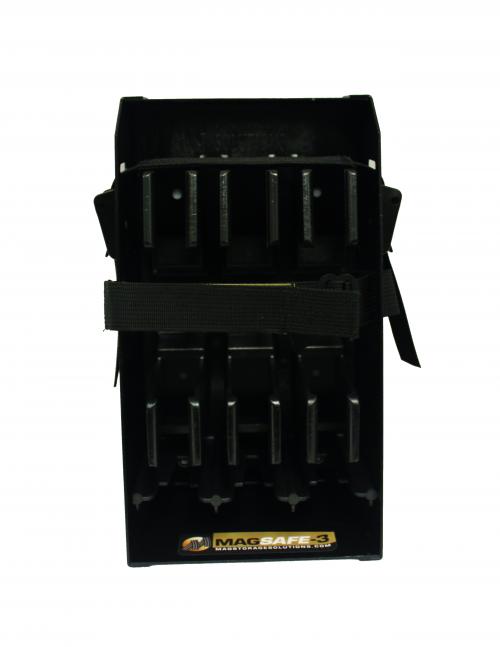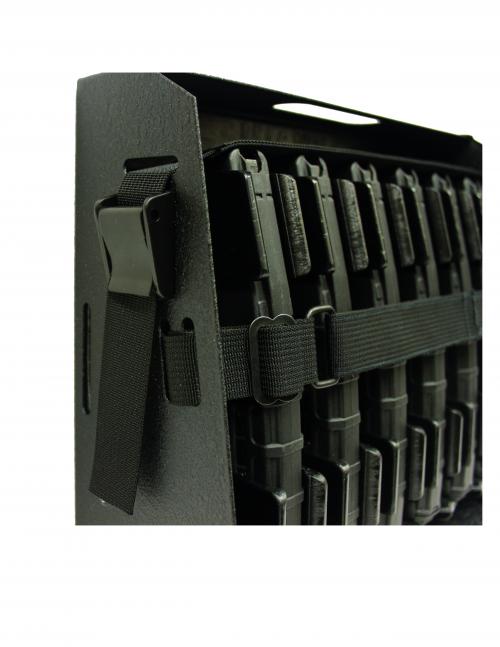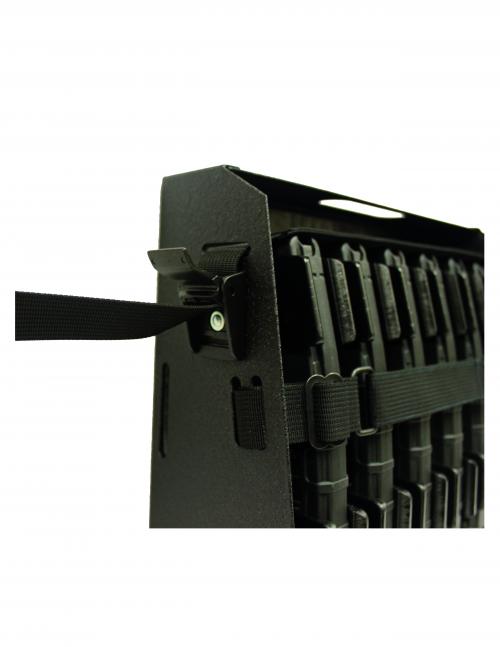 You Might Also Be Interested
Customers Who Viewed This Item Also View
Customer Reviews
Eric Moore
Nov 5, 2018 8:42:10 PM
easy access
Works so good I am buying several more. This item has been a perfect solution for storage, making it easy and fast to access the magazine.
Jeorge Howard
Nov 1, 2018 7:57:17 PM
it fits like a glove
I bought this to keep my AR Magazines organized in my gun room. This mag holder works really well, nice tight fit and it fits like a glove!
Write Your Own Review