Features & Highlights
Why you should buy this product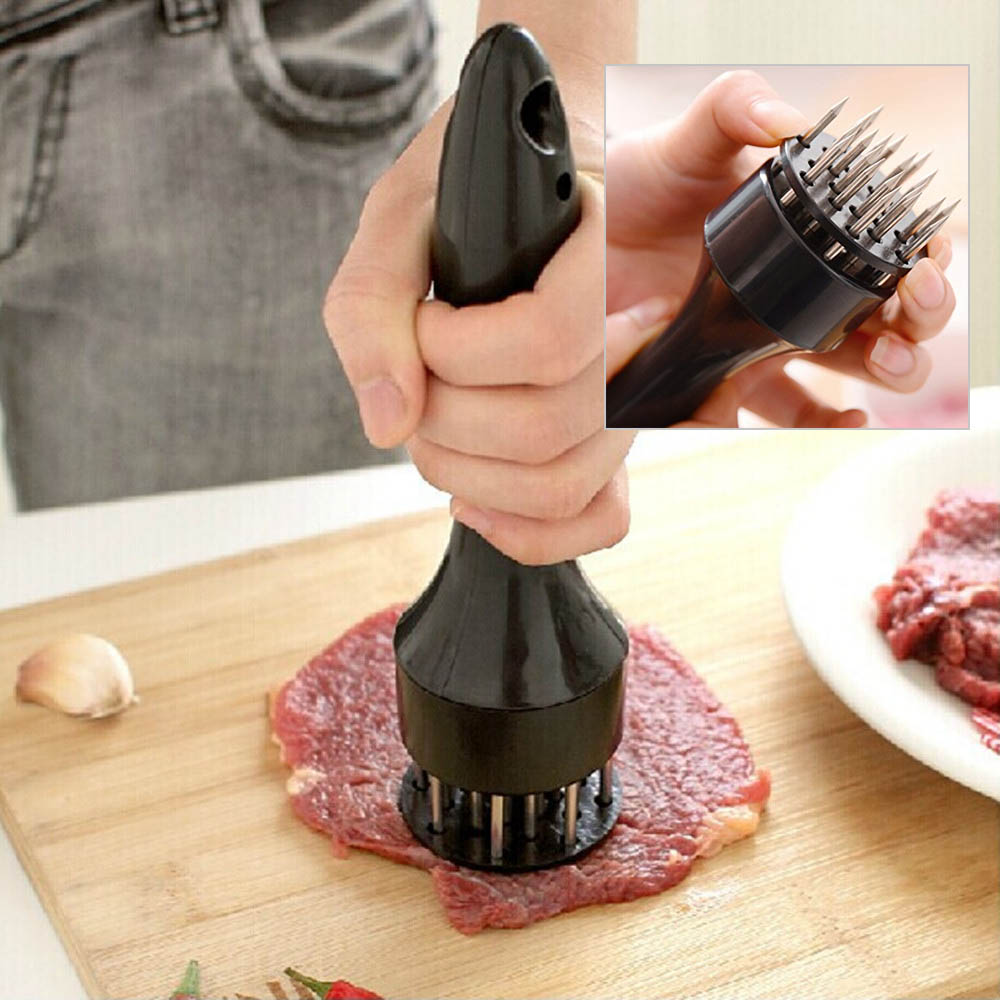 1. Before using the tenderizer for the first time. It is recommended that it be cleaned thoroughly. 2. Place roast,steak,fish or other cut of meat on the cutting board. Remove cover from your meat tenderizer. 3. Gently press your meat tenderizer on the top of the steak,roast or other cut of meat. Avoid all bones. Repeat this process covering the entire piece of meat over and often as desired. 4. Cleaning your meat tenderizer after using. Make sure the water temperature is less than 80 degrees to prevent the plastic part deformed. 5. It can be more flexible to use if you lubricate the blades with cooking oil before use. Safety Precautions. KEEP LOCKED UP AND OUT OF THE REACH OF THE CHILDREN!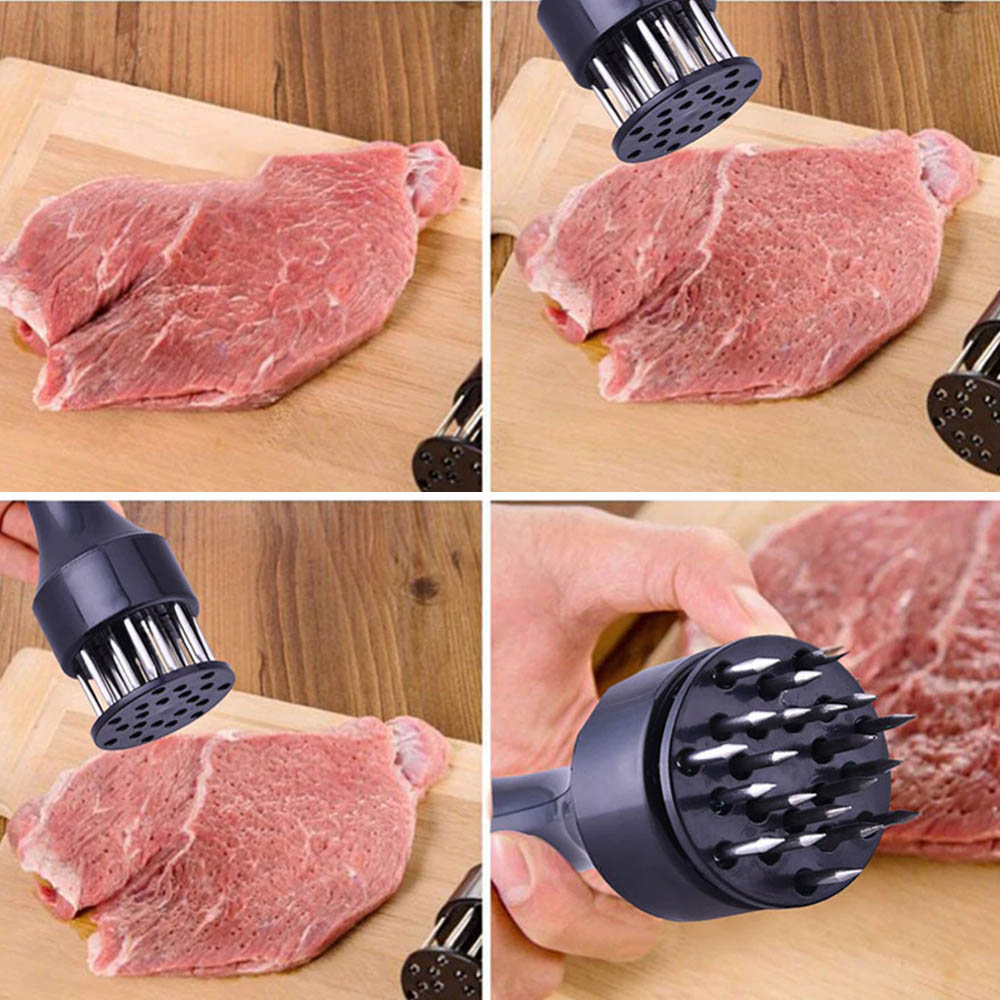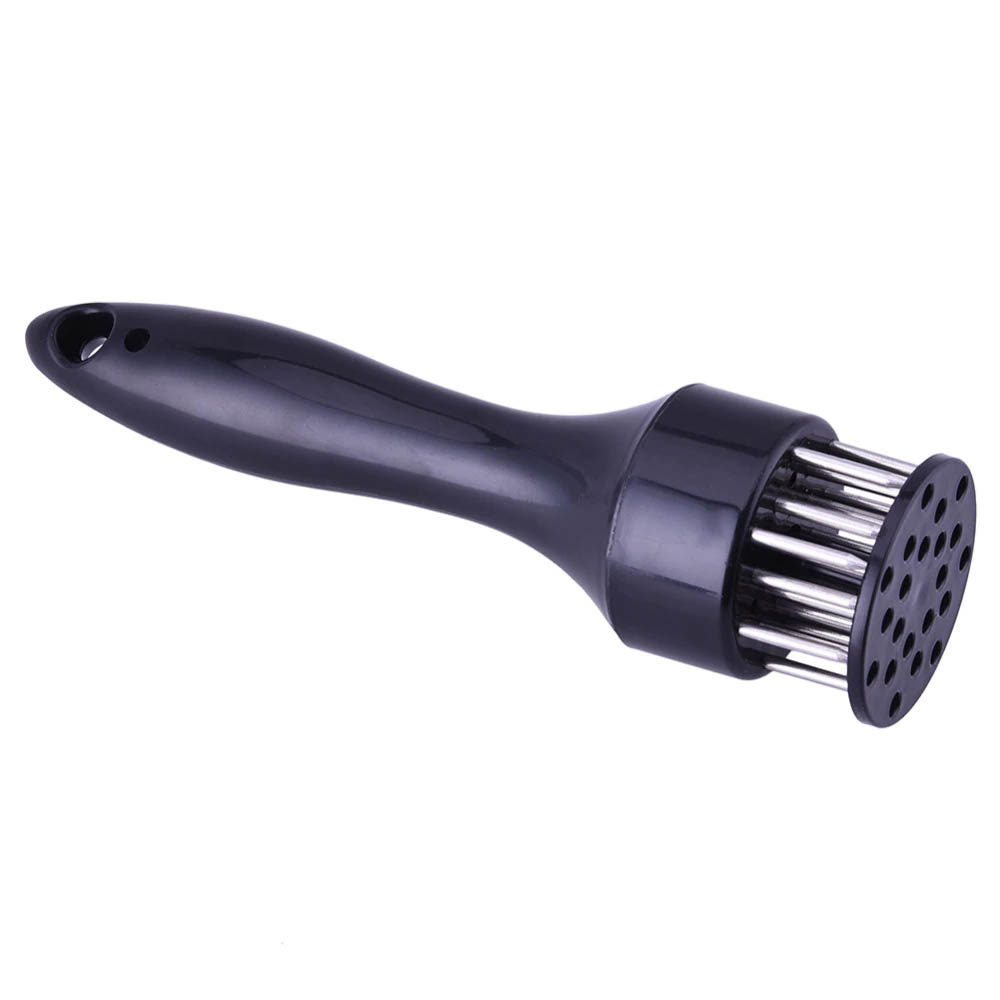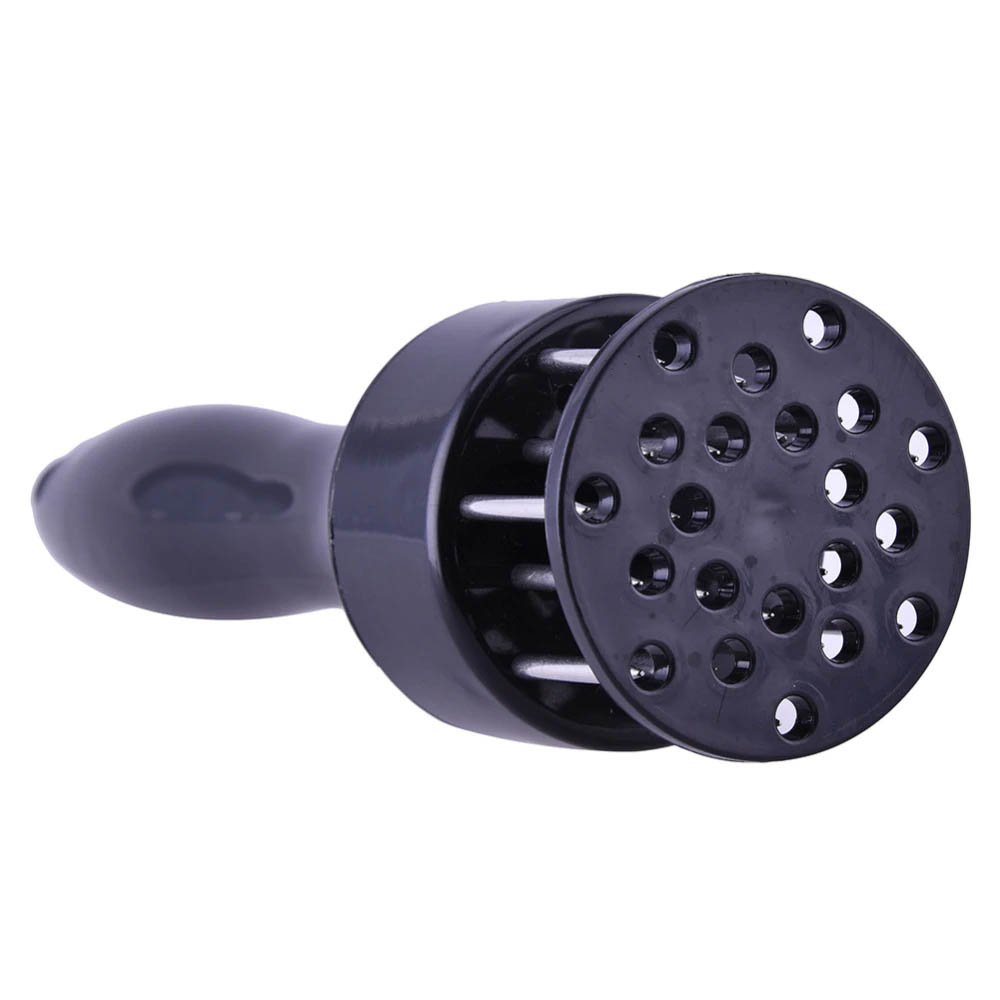 Color:BLACK
You Might Also Be Interested
Customers Who Viewed This Item Also View
Customer Reviews
Joanne Douglas
Jun 5, 2019 6:25:32 PM
safe to use
Great bang for the buck! Easy to use and does a great job tenderizing cheaper cuts of beef, pork and chicken breats. Make a piece of meat more tender, easier to marinate, and safe to use.
Michelle Orleans
Apr 22, 2019 8:40:23 PM
makes my life easier
Very well built and it works well on my brisket. It makes tenderizing much easier than with a fork. I bought it for my sister and she loves it! A better way than a malet tenderizer.

Andrea Lambert
Jan 9, 2019 9:31:05 PM
makes a big difference
So easy to use and clean! Just keep the finger away from the very sharp blades. Definitely makes a big difference with flavor from spices and oils incorporating into the meat.

Arnold Grey
Dec 4, 2018 7:34:37 PM
used it everyday
Works wonderfully on game meat! I use it on my steaks and meat before I smoke it. Easy to use and very sharp. This is a great product and we use it all the time!

Maryjean Hopkins
Nov 1, 2018 8:24:50 PM
it's super sharp
This meat tenderizer is amazing! So much better and more durable than I expected! It comes with a nice cover that clips on over where the little blades come out. And yes, it's super sharp!

Estella Fraser
Oct 22, 2018 1:26:47 AM
makes a difference!
Makes a difference! This is a great tool that does not pulverize my meats and cleans up easily in the dishwashers. This feature even pressures and keeps my hand away from the blades.
Victor Cortis
Oct 10, 2018 4:46:59 PM
wifey love it
Wifey loves these! They were easy to use, very sharp, and makes tenderizing much easier than a fork. It does exactly what it says it will. Good invention.
Mylene Love
Sep 27, 2018 1:02:33 AM
best meat tenderizer
This is the best meat tenderizer I have ever found. It will turn good, nice and tender. Washes up easily and so much faster and easier than using a fork!
Mary Ann Tecson
Aug 21, 2017 8:04:46 PM
definitely like it!
Definitely like it! Great for thicker cuts of meat, it helps the seasoning/marinades to penetrate all the way through the meat. Works great for tenderizing meat.
Write Your Own Review