Features & Highlights
Why you should buy this product
Eutuxia Monitor Memo Board with White Pen Holder, Acrylic Multifunction Computer Board for Memo Pad Phone Holder Clip for Sticky Notes [Left and Right Set + 3 Pen Holder PK]
Eutuxia Monitor Memo Board with 3 PK White Pen HolderTired of having an unorganized desk Have important tasks to do throughout the day but your sticky note gets lost easily in piles of important paperwork This monitor memo board and pen holder kit is the ideal desk organizing accessory for you!Attached to your monitor screen, both the memo board and pen holder provide you with quick and easy access to all your important items such as stick notes, your phone, and all your pens.Features of Monitor Memo Board Material: Acrylic Color: Transparent Size: 11.81 x 3.15 x 0.79 ORGANIZE TASKS: Holder on the bottom fits a stack of sticky notes or pads for quick access to notes to write important tasks on. Use the acrylic surface to apply the sticky notes on and keep daily reminders right by your monitor.EASY TO INSTALL: Heavy duty 3M tape is easy to adhere, is sturdy, and does not leave any sticky residue when removed.PHONE HOLDER: Holder on the bottom also doubles as a phone holder for your smart phone. There is also a small opening on the bottom that is perfect for charging your phone without having to remove it from the mount. Be notified of alerts and messages as soon as they appear!
BOARD AND PEN HOLDER KIT: The monitor memo board and pen holder set is the ideal office organizer and accessory for your desk or cubicle. Attached to a monitor screen, the memo board holds important notes and messages that help remind you of your daily tasks. The pen holder also adheres to the monitor for quick and easy access to pens and pencils
MULTI-FUNCTIONAL MEMO BOARD: Sectioned off into three parts, the memo board is perfect for pasting sticky notes on for important and timed tasks. Holder on the bottom can support a sticky pad for quick access to notes. The clip on the top can be used to hold important papers on without the need to adhere it to the board
PHONE HOLDER: The holder on the bottom also doubles as a phone holder. With your phone mounted to the side of your monitor, never miss another notification or email again! Small opening on the bottom of the holder allows you to charge your smart phone while it is mounted without having to take off your phone
3 PEN HOLDERS: Made with polypropylene, the desk pen holder is sturdy, easy to wash, and can hold lots of pens. Attached to the monitor, these pen holders organize your desk and gives quick and easy access to pens and pencils. 3 pack pen holder allow you to store multiple writing instruments with ease
STRONG ADHESIVE: Both the memo board and the pen holder are adhered to the monitor boarder by heavy duty 3M tape. To apply, simply remove the backing of the sticker, align to desired position, and apply pressure to firmly secure the tape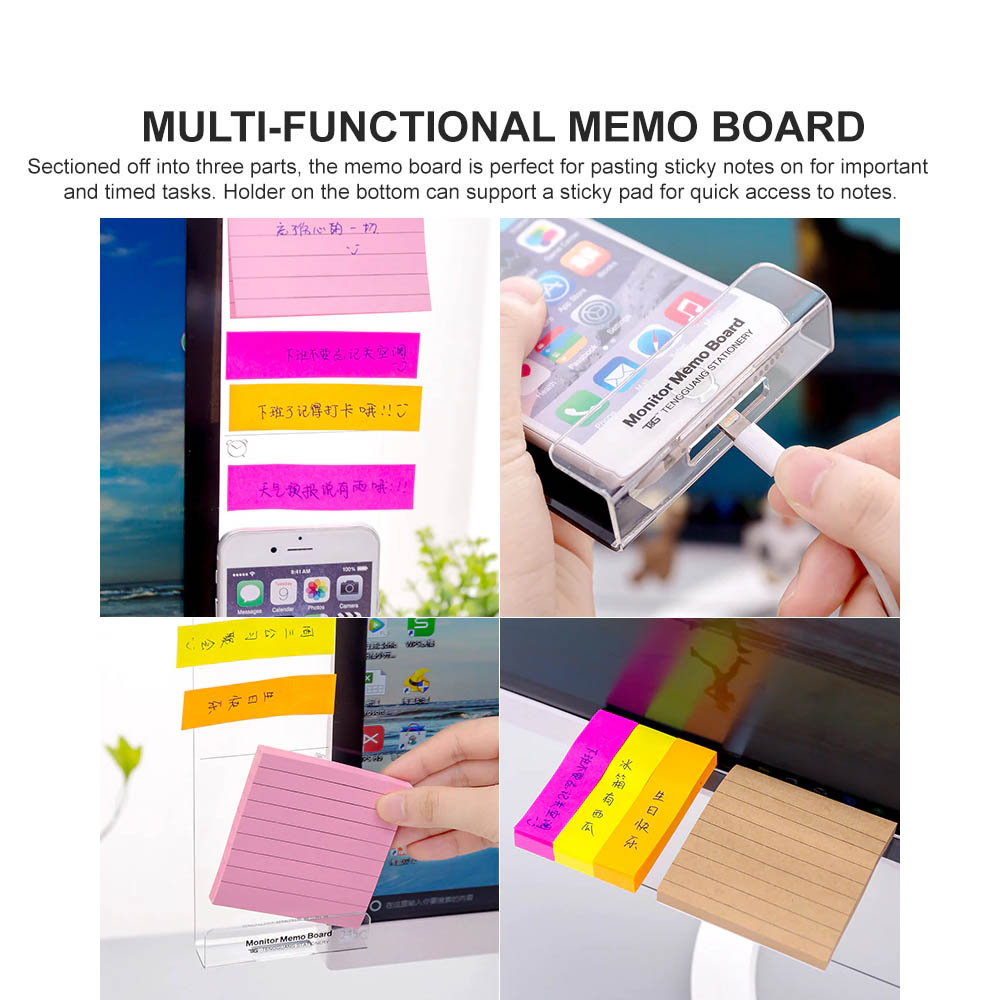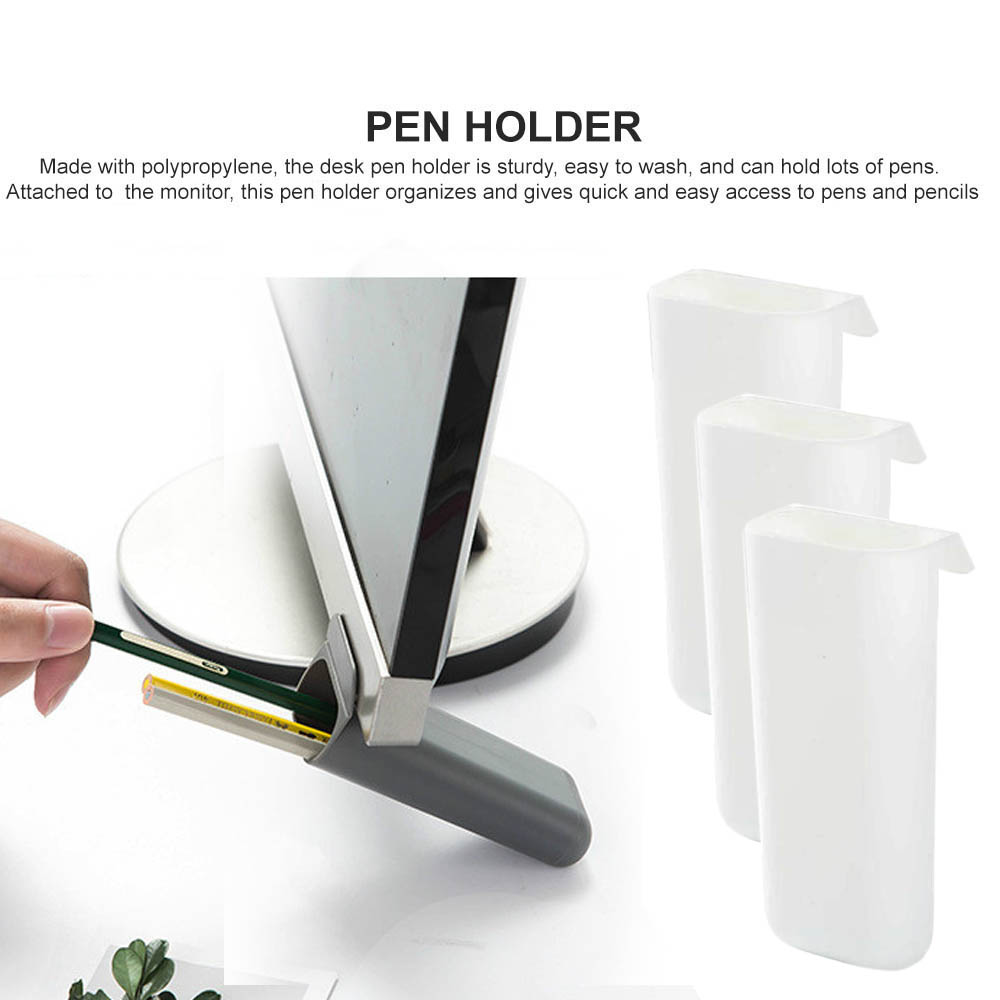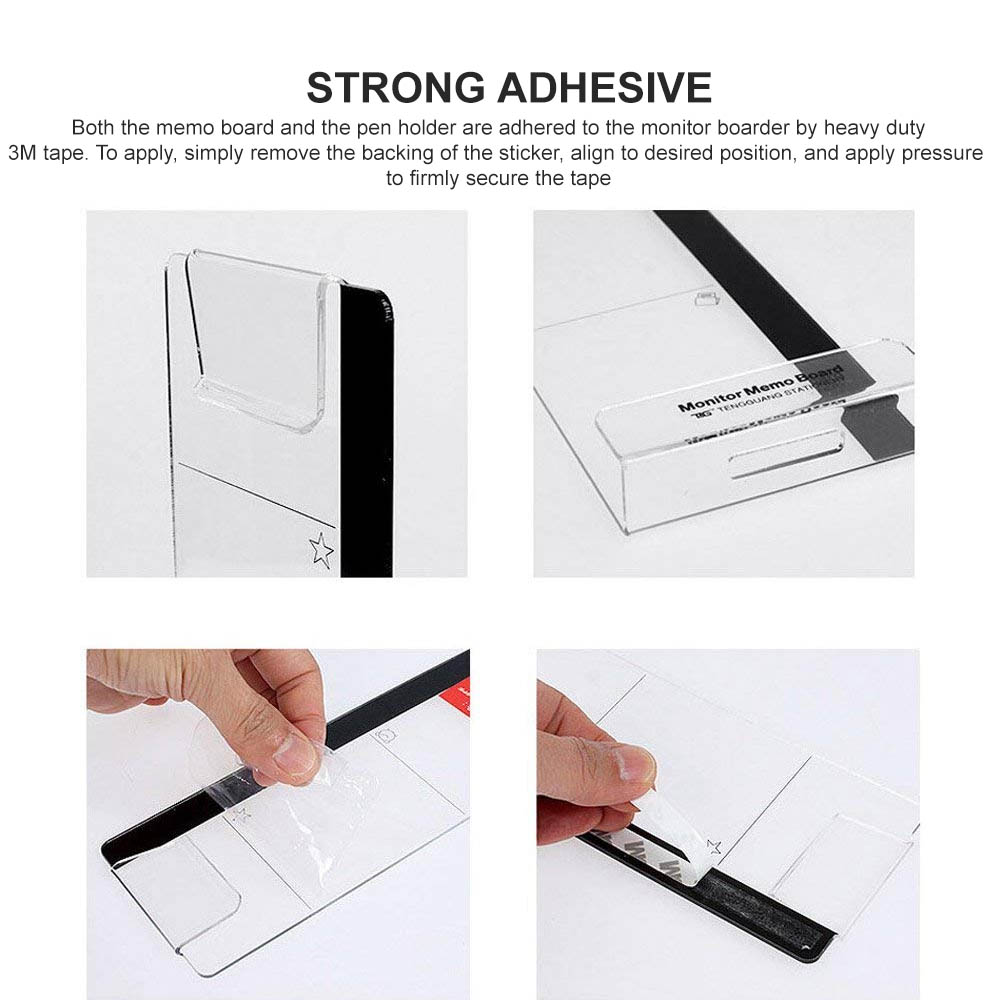 You Might Also Be Interested
Customers Who Viewed This Item Also View
Customer Reviews
Maryanne Reeves
Feb 26, 2019 9:11:36 PM
pretty awesome
Worth buying! This thing is awesome for helping to organize my desk and keep memos in front of my face. I love that it holds my cell phone, too!
Write Your Own Review