Features & Highlights
Why you should buy this product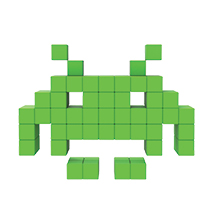 Geek's Reviewed
This is probably the cheapest micro USB car charger for Android and Windows devices that you'll ever find. At such a low price, why just buy one? Get another one for a friend or family to share the love!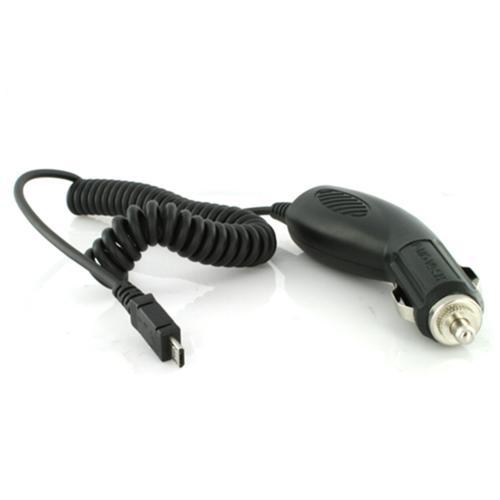 Micro USB Car Charger for Android® & Windows® Devices
Micro USB Car Charger - Great Replacement or Backup Vehicle Charger! Are you always on the go? Your mobile phone is the major source to the outside connections. Talk all you want on the phone while charging the battery as you drive. This marvelous chargers has a Integrated overcharging prevention I/C that will help prevent battery explosions that occurs when a battery is overcharged. Micro USB Car Charger features Car Charger for all Android and Windows devices* Charging indicator Overcharging prevention I/C Short Circuit Protection Charges both standard and extended batteries *Please check compatibility tab for your phone Important Disclosures *Check compatibility to see if your phone will work with this charger * Micro USB Car Charger
Car Charger for all Android and Windows devices*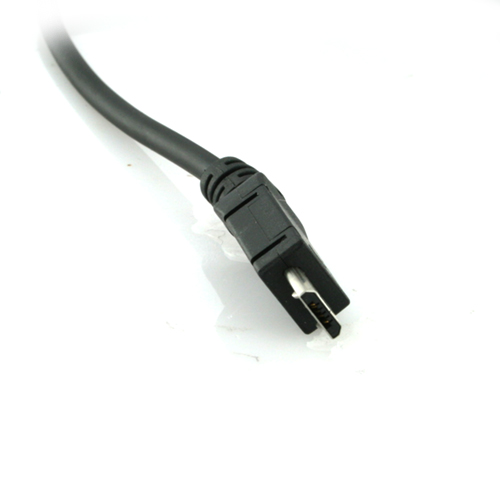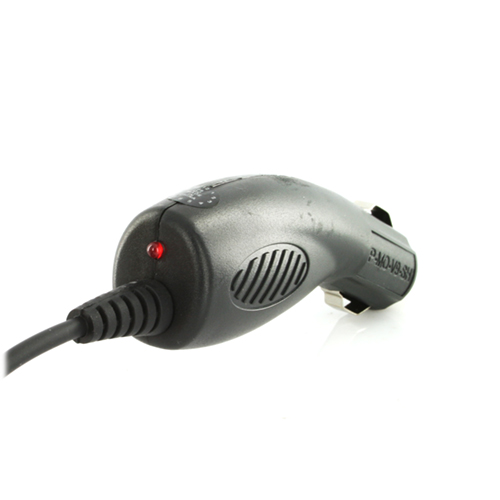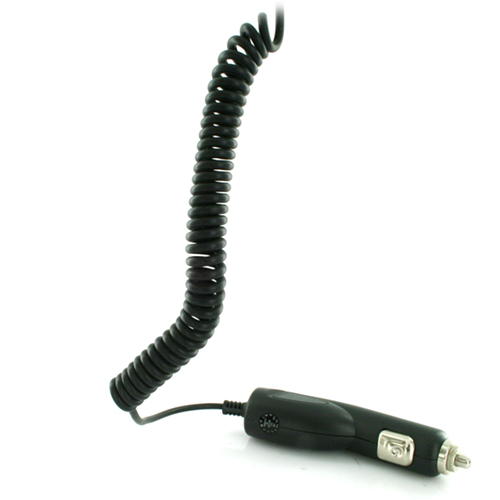 You Might Also Be Interested
Customers Who Viewed This Item Also View
Customer Reviews
Leo Moore
Feb 4, 2019 8:51:12 PM
it worked perfectly
Charges great! I am delighted to have found this charger at such a good price. It works perfectly, coiled cord is tight and short. It keeps the cord from getting tangled all over the place!

Noel Kate
Dec 18, 2018 12:39:18 AM
it works great
Works absolute great! I've used this thing on several car trips now and it works great and charges my phone really fast. Highly recommend.
John Smith
Oct 2, 2018 9:24:06 PM
serves the needs
Precisely serves my needs. It charges well and the coiled cord gives me a range when I need it. Keeps the cord short and out of the way when my phone is docked. Awesome!
Angelu Cortis
Sep 25, 2018 11:31:43 PM
very pleased with the product
Worth the money! Seems pretty durable, strong, and sturdy. The long cord makes maneuvering and moving free of console easily. Very pleased with the product.
Joshua Bailey
Aug 19, 2018 9:43:53 PM
it works as intended
Awesome quality and it works as expected. I like the coiled cord that can be extended as needed. No issues so far.
Erick Hemmings
Aug 1, 2018 6:16:58 PM
works just great
Works just great! It charges very quickly and it charges my phone every time. It seems pretty simple but its very helpful and glad to finally have one that does.
Joe Douglas
Jun 25, 2018 11:06:09 PM
just the right length for our car
Just the right length for our car and the coiled cord design is great so that it doesn't get messy. No worry about battery issue even on long driving.
Wendy Colin
Jun 7, 2018 1:04:30 AM
super fast charger
Super fast coiled charger! Keeps my phone from overheating and overcharging. Fits in my car's console or glove compartment, so I always have it available. Awesome!
Rachel Clark
May 16, 2018 9:07:46 PM
a lifesaver charger
We love this charger, especially on a long driving trip. Everyone is always running out of charge with texting, talking and music playing, this has been a lifesaver for us.
Sally Mcbride
Apr 23, 2018 1:22:20 AM
so handy
So handy! Should have bought it a couple years ago. Use it all the time for my Android tablet when I have to wait in my car for something. Well worth the money!
Fiona Brown
Apr 9, 2018 8:16:04 PM
it works great
It works great! The connection to my phone is tight and the phone begins to charge right away. This charger arrived quickly and saved my day!
Sophie Peter
Feb 28, 2018 10:17:28 PM
awesome
Awesome! I bought this to replace a broken car charger. This is extremely fast, and the short curly cord was useful for keeping my car neat. Best car charger for the price!
Albert Coleman
Feb 26, 2018 8:45:34 PM
works great
Glad I was able to find something like this for car rides and road tips. It came promptly and everything works great. Thanks!
Paul Smith
Jan 24, 2018 9:05:22 PM
works great
Works great! This car charger is a must have in every car. The price is great and the performance is tops. Higly recommend.
Lukas Miller
Jan 16, 2018 9:27:17 PM
everything works great
Buy it! It's really good, strong and inexpensive for my car. Charges my gadget super fast and everything works great!
Nathan Handerson
Oct 5, 2017 5:51:26 PM
excellent usb car charger
Very pleased with the purchased. This is an excellent usb car charger at an excellent price. Charge quickly and it works just what I needed.
Nash Liam
Sep 18, 2017 8:30:06 PM
works great
What a great USB car charger! It seems durable to be working wonderfully so far. The connection to my phone is tight and phone begins to charge right away. Works great!
Liam Cameron
Aug 29, 2017 8:52:17 PM
great quality
Great quality! Solid yet flexible cable. Fast charger and I have tried a bunch of these and this one is worth the money! Would buy again!
Jonathan Hunter
Jun 28, 2017 9:47:27 PM
does a great job
Does a great job. It charges very quickly especially important for someone like me who commutes to work and travels often. Very handy and wonderfully, would buy again:)
Jack Gibson
Jun 12, 2017 6:17:41 PM
works great
Works great! This USB charger is powerful, quickly charge, and with charge indicator. Perfect!
Robert Butler
May 31, 2017 5:40:57 PM
excellent
Excellent charger for my journey and long driving. The build quality is very nice, it's quite solid, USB plug snaps in properly. Super like it!
Leonard Chapman
May 23, 2017 7:22:23 PM
quick charger
Just what I was looking for. This is quick charger, very handy and bring it anywhere especially on my long travel. Thank you.
Jake Gray
May 18, 2017 3:48:25 PM
is a must for our vehichle
Charger feels durable and well made and still goes well after a ton of use. This is a must for our vehicle. Perfect!
Nicholas Hart
May 11, 2017 7:45:45 PM
arrived quickly
Arrived quickly. Very useful and functional specially in every travel. It was exactly what I needed. Thanks!
Dominic Lee
Apr 26, 2017 8:38:48 PM
great product
Charger fast, can bring it anywhere I go special on my way to go travel. Great product from a great company. Thanks Geeks!
Gabrille Jaris
Apr 19, 2017 6:15:41 PM
excellent car charger
Excellent car charger to charge while travelling. I'm using it daily and it works well with indicator and short circuit protection. Great price!
Michael McLeod
Mar 7, 2017 5:59:44 PM
well made quality charger
I am very happy with this charger for my car! This is a well made quality product, and a great value for the money! Fast delivery, thanks Geeks!
Luke Bell
Mar 1, 2017 5:58:31 PM
quick charge
Very nicely packed, its appealing look and feel. Very handy, useful and quickly charge. I love the simple yet elegant design.
Liam Mclean
Jan 4, 2017 9:22:31 PM
work great in my car
Work great in my car, this charger was great and charge quickly. Very useful.
Sally Taylor
Dec 30, 2016 2:21:53 AM
it works well
Very nice, high performing and quick charging! It works well for me. Definitely worth the price.
Kevin
Dec 4, 2016 4:41:24 PM
great car charger
Great Product and my great buddies bring it every time in my car. Works great and charge as it should. Price is good. Thanks and highly recommend
Paul Gill
Oct 16, 2016 6:08:50 PM
it perfectly works
Very convenient to charge, fine works perfectly! It is just what I needed. Thank you very much, definitely recommend to others.
John
Sep 25, 2016 5:17:55 PM
really works
Great deal! it is a little gadget but the cord was very powerful, i used and bring it in my card specially in long road travel. Very useful, really works
Nathan Edmund
Sep 19, 2016 11:17:45 PM
fast charger
Charges fast, it looks fine, good tool and work as expected. Very useful, i really like it.
Amanda Poole
Aug 12, 2016 1:05:53 AM
work great
I love the charger it works great!, this product will bring convenience to your life by providing you with a very strong and reliable car charger adapter that will effectively and efficiently charge your devices / phones. I highly recommended this for charging your phone.
Liam Perry
Jul 27, 2016 1:11:48 AM
Great charger for the money!
As cheap car chargers go, this one is an exception. It doesn't look, feel, or function like a cheap charger. Snug fit into the cigarette lighter keeps it from losing connection. Also, I feel like it being 1 piece makes it much more reliable.
Lou E.
Dec 25, 2015 11:54:49 PM
excellent car charger
Inexpensive car charger that works great. I bought one to replace the one I had previously which broke. No issues whatsoever.
zack
Nov 19, 2015 9:23:13 PM
Love this website
Been ordering from this website for years and I have never been disappointed. Great product.
DW
Oct 19, 2015 7:16:56 PM
Inexpensive & Great!
Best deal online for the price. Super fast shipping too. Won't hesitate to shop this site again.
sb
Oct 10, 2015 4:20:41 PM
Micro USB Car Charger
Best price ever and it works! Amazing web site and products.
Cushman1946
Sep 3, 2015 7:24:01 PM
Super good
I purchased this product couldn't resist the price not really needing it but it works great, great price & great service.
LL
Aug 31, 2015 10:00:08 AM
Great
Great price, bought one for each car, and an extra. How can you go wrong with this price?
John
Aug 9, 2015 1:56:29 PM
Excellent
This is an excellent charger, and for the price, it is just unbeatable. I trust Accessory Geeks. They are the best.
MaMaEllen
Aug 4, 2015 8:44:08 AM
Excellent
Good product for the price. Glad that I got free shipping. Again and excellent product.
Jenna
Nov 6, 2014 5:20:38 PM
Thanks for Fast and Free shipping :)
The charger is what it is but the Geeks service is outstanding! Free and fast cross-country delivery! Thanks Geeks !
Dante
Nov 6, 2014 5:16:59 PM
Recommended product
I would definitely have to recommend this product to someone who needs a car charger or this sort. Works like a charm haven't experienced any problems.
Crystal
Nov 6, 2014 5:13:57 PM
Great customer service !
Great customer service who accommodate and help me find this Car Charger. No doubt it was a great charger and it was exactly as what is described to me. And got the item quickly too, Thanks !
Zandro
Nov 6, 2014 5:04:19 PM
Awesome item!
Really good charger I have it for a while and it still works great, I have not experienced any problem with it at all. Awesome item, great price!
Stephen
Sep 14, 2014 10:41:17 PM
Great charger with affordable price!
Great charger at an affordable price. I'll recommend this to my friends!
LUANN
Sep 7, 2012 10:57:00 AM
GREAT DEAL
I CANT BELIEVE I BOUGHT THIS AND IT WAS NEW FOR THAT PRICE.THE BEST PART SHIPPING WAS FREE.
William
Feb 16, 2012 3:13:21 AM
Can't Beat The Price!!!!
What do you do? Pay $30.00 for a charger, or log onto this site and save a bundle! Eveything I have ordered from this site is great, and I tell everybody I know about it!
Trice
Oct 31, 2011 12:00:22 AM
Car Charger
Works great in the car!


Pros:
Don't have to worry about my cell phone dying.
Steven Webb
Sep 28, 2011 8:27:19 AM
Works great
I have been using it for over a year and it works great. It charges nicely and haven't had any problems with it.

Pros:
It works and is very inexpensive.

Cons:
No cons
Richard
Apr 25, 2011 2:07:50 AM
Does the Job.
Does the job for a small amount of money. Accessory Geeks are the best.

Pros:
Good product that functions properly.

Cons:
Nothing.
Bernice Cornmesser
Apr 22, 2011 2:20:06 AM
A real value!
I purchased this for my Director. She has it on her desk and uses it!

Pros:
Price!
JW
Apr 17, 2011 2:40:40 AM
Great buy
Works well with my EVO. The price is excellent. Shipping was fast.
Mark
Apr 16, 2011 5:08:55 AM
Great price
Great price, works like a charm, and shipping was no problem. Purchased many items here and have never had a problem!
ST
Apr 11, 2011 11:52:24 AM
Can't beat it.
Can't beat the price.
Can't beat the free shipping.
Product works great.
And it fits my phone. Not like the other site which told me I had to get a universal charger and it might be too technical for a non geek to set up.
Screw them. Go to Accessory Geeks!

Pros:
It fits my phone.
Not a universal one size fits all.

Cons:
I didn't get it sooner.
Oh. Only one color.
Just kidding.
Luis F Hernandez
Apr 6, 2011 7:39:06 PM
Excellent Thank You
Works perfect.

Pros:
Cheap price and works perfect.

Cons:
Nothing bad to say.
mike
Apr 3, 2011 12:24:29 PM
Great Price- super fast shipping-
works as it should!
Meg
Apr 3, 2011 9:41:00 AM
Hey, it works
It was super inexpensive and does what it's supposed to. Very pleased.

Cons:
My one complaint is that the charger sometimes emits a faint high-pitched noise. This does not, however, seem to interfere with its function and is acceptable for a $3.99 charger.
Jay
Mar 27, 2011 4:18:38 PM
great buy!
Inexpensive and it works. Picked up 4. Can't go wrong.

Pros:
None
Katy
Mar 21, 2011 1:01:03 AM
What a great find!
I knew we were going on a road trip, and needed to have some way to charge the phone without a wall adapter. I tried all of the local stores, they only carry chargers for the newest models of phones on the market, so had nothing. Plus, they were almost $20 each! I found this on your website, and it was at my house (on the other side of the country) within 3 days!! I only paid $4, you really can't go wrong! It works great every time I plug it in!

Pros:
Everything! Works great every time, never have a problem!
darspix
Mar 18, 2011 1:44:58 PM
Micro USB Vehicle Car Charger - Black
It works good.

Pros:
It charges your cell fast.

Cons:
I thought S&H was high.
Pierre
Mar 17, 2011 8:06:20 AM
Car charger
This works great and doesnt overheat. It also charges very fast.
G. HALL
Mar 16, 2011 5:39:39 PM
nice for the price
I received it quickly and it works just fine.
Jen M
Mar 15, 2011 4:59:45 AM
Perfect price and product
I just got a new HTC android phone. I was loathe to pay an extra $30 for a car charger. SO, I was ecstatic to find this one. It works perfectly. I am so happy to find quality products for a decent price. Thanks!!!
John
Mar 13, 2011 10:55:44 AM
Excellent product!
Works very well with my Samsung Focus! Now I can keep it charged wherever I go!

Pros:
Works great!

Cons:
NOTHING
Randall Castillo
Mar 12, 2011 1:05:05 PM
cell car charger
Great charger and price...works like a charm. Thank you

Pros:
I like the way it locks in tight then to release it just press in on either side of connection.
Marilyn
Mar 11, 2011 8:35:52 AM
Great Price
I had gone without a car charger for so long that I forgot how convenient it is to have one. The price made me decide to make the purchase. Glad I did!

Pros:
Convenience
Josh
Jan 4, 2011 1:06:34 AM
Poor quality
Bought 3 and all 3 died within the first 6 months. Spend the extra money and get a quality one.
Ed Thompson
Oct 22, 2010 10:57:34 PM
Fantastic Service
AccessoryGeeks is hands down the best place to order all your cell phone accessories. I have a T-Mobile G2 and no other site had options for my phone when it first came out.This site had multiple options at great prices.I got two car chargers for only $3.99!How awesome is that.But the greatness doesnt end there.I ordered on Wednesday morning and my delivery arrived at my door Friday afternoon!No shipping charges and it only took two days! I will definitely be using this site in the near future and also recommend it to all my family and friends, hell, even strangers!

Pros:
Free Shipping
Fast Shipping
Low Prices
Multiple Options
Good Products

Cons:
None
Joe
Oct 10, 2010 9:11:44 AM
What a deal!
3 for $9.99 is a steal. These worked great on my Bold 9700.

Pros:
Cheap price

Cons:
None
Danny
Oct 2, 2010 1:57:16 PM
Kyocera Jax DC Charger
Got three chagers for $9.99 plus Free Shipping, all three chargers work great, you just can't beat Accessory Geeks for the best deals, Thanks Very Much...

Pros:
Great Product

Cons:
None
Kathy
Jul 26, 2010 12:56:31 PM
Good Experience
Good product, great price, quick delivery
Jeff
Jul 17, 2010 5:53:41 PM
2 outta 3 aint bad,,,,
The three-pak of chargers is a great deal but only 2 of the 3 worked.

Pros:
Great service and delivery fast.

Cons:
Product issues.
michele
Jul 16, 2010 4:49:08 AM
very satisfied. it is as it stated.
rochelle Harris
Jul 14, 2010 12:10:20 PM
car Charger
Larry
Jul 12, 2010 5:33:10 AM
Good product super fast shipping

Pros:
Good product very good price

Cons:
none
george gounaris
Jul 10, 2010 12:47:09 AM
good quality and fast!
Bill
Jul 7, 2010 7:57:03 AM
Had the product 4 days after ordering. Excellent service.

Pros:
Price

Cons:
none
Nancy Johnson
Jul 4, 2010 11:44:30 AM
they work great with phone
Gregory
Jun 27, 2010 10:14:19 PM
Cell Phone Charger
Great product at a fantastic price (3 for $9.99). Now have a charger in my car, truck and boat. No need to remember to move the charger from one to the other and all for under $10!

Pros:
Actually works as claimed
Jerry
Jun 8, 2010 6:22:15 PM
The Geeks are the best
As usual AG processed and delivered my purchase expediently. You guys are the best. The charger was as advertised and does the job its intended to, Thank you!!

Pros:
Customer service.

Cons:
None
matt
Jun 5, 2010 11:53:12 PM
great chargers for the price. Awesome value
chargers are aftermarket but 3 for $10, you cant beat that.

Pros:
great price

Cons:
none
William
Jun 5, 2010 12:46:32 AM
Working charger
Working as expected.

Really low price. Looks solid. Recharge at a good speed. Im really happy I saved a lot of money

Pros:
Working
Looks solid
Recharge quite fast.

Cons:
None
cassie
May 11, 2010 12:28:36 PM
great cheap product
great product. nice to find a cheaper one that doesnt have to say veri**n on it!!
Tammi
Apr 27, 2010 5:52:53 AM
Works great with my new phone. No problems or complaints!!!
Mitchell Jennings
Apr 26, 2010 12:58:01 PM
Cell phone car charger
The item works very good plus the price was very good
Shellee
Apr 18, 2010 7:03:49 AM
EXCELLENT
great price, shipping was very quick, great product....
Lee D
Apr 12, 2010 9:39:07 AM
great deal
just got the car charger, for the price it is great..
no reason to spend the money on the "name brand"
Carol Minot
Apr 12, 2010 3:30:41 AM
I love Accessory Geeks!
I was looking at 2 03 different car chargers for my husband's new cell phone, and I came across a really fantastic deal! 3 for 9.99! How can you beat that? 2 for the personal vehicles, 1 for his 18 wheeler! The chargers all work great, and for the price, you cannot find a better deal anywhere!
I have been able to find all my cell phone needs at Accessory Geeks, any time I need one. With free shipping, they are my go to people when I need anything!

Pros:
3 chargers for the low price of 9.99
All work great in the vehicles they were meant for

Cons:
none
Cheryl
Apr 6, 2010 10:58:06 PM
Car Charger
Great car charger, use this one as a spare in the other car.

Pros:
Cheap price

Cons:
None so far.
jim h
Mar 29, 2010 2:34:05 AM
Alison
Mar 11, 2010 8:02:25 PM
good
works just fine. great price!
BrewCity
Mar 9, 2010 7:09:25 PM
Worth every penny
I bought one for each car and a spare, can't beat the value.

Pros:
long coil cord

Cons:
none
Nathan Ahn
Feb 24, 2010 5:16:06 AM
Great Product!
I would recommend this product to friends. The price is extremely reasonable and it works great. I will definitely be a repeat customer.

Pros:
Rapid Charging
Sturdy Design
Michael
Jan 22, 2010 7:38:45 AM
Micro USB Car Charger
Excellent product at an excellent price.
Rachel Ferrell
Jan 19, 2010 10:49:35 PM
customer service great
My order came in prompt, but part of it was the wrong item. I called and they took care of it, I did not have to return the wrong item and soon recieved the right one. I would recommend this company to anyone. Oh yeah the prizes were good too.
Bess
Jan 2, 2010 12:57:12 PM
Great
Works great & a good price.
tammy
Dec 25, 2009 10:40:41 AM
fast delivery
I will be a repeat customer
Andrew Lyons
Dec 22, 2009 10:40:14 PM
good deal
works well, excellent price

Pros:
works well, excellent price
ken smith
Dec 16, 2009 8:17:59 AM
reviewing car charger 3 for 9.99
They work great and the price can't be beat!


Pros:
great price

Cons:
none
April
Dec 1, 2009 2:16:21 AM
So far...so good
I'm always leary about ordering online, but we used paypal and received the order in a few days. We haven't used them that much, but they seem to work just fine. Can't beat it for the price!
Patrik DePappe
Nov 5, 2009 11:53:28 PM
Unbelievable deal !!
It's unbelievable that a deal like this can be found now a days. I got these 3 car chargers for less than what I would have paid for one. Simple transaction. I ordered on line and a couple days later my product was here with no hassle or issues at all!! I'm very happy with ACCESSORYGEEKS and will suggest them to everyone that I can!

Pros:
Good product fast and inexpensive.

Cons:
None.
Karen Scarlett
Oct 20, 2009 6:51:58 PM
car charger
used once so i will let you know more

Pros:
works fast

Cons:
short cord
Honey
Oct 15, 2009 5:13:16 AM
Excellent Quality
I rate this relacement item a 5! it was well worth the price, works great, and much cheaper in price than getting it at my local cellphone store. Trust their products. I do!
Darren
Jul 29, 2009 5:00:00 PM
Great Deal
What a great deal. I ordered 3 of these chargers. All three worked and they were here very quickly. The free shipping is also a plus. I will purchase all my cell phone accessories from Accessorygeeks.com in the future.
Write Your Own Review