Features & Highlights
Why you should buy this product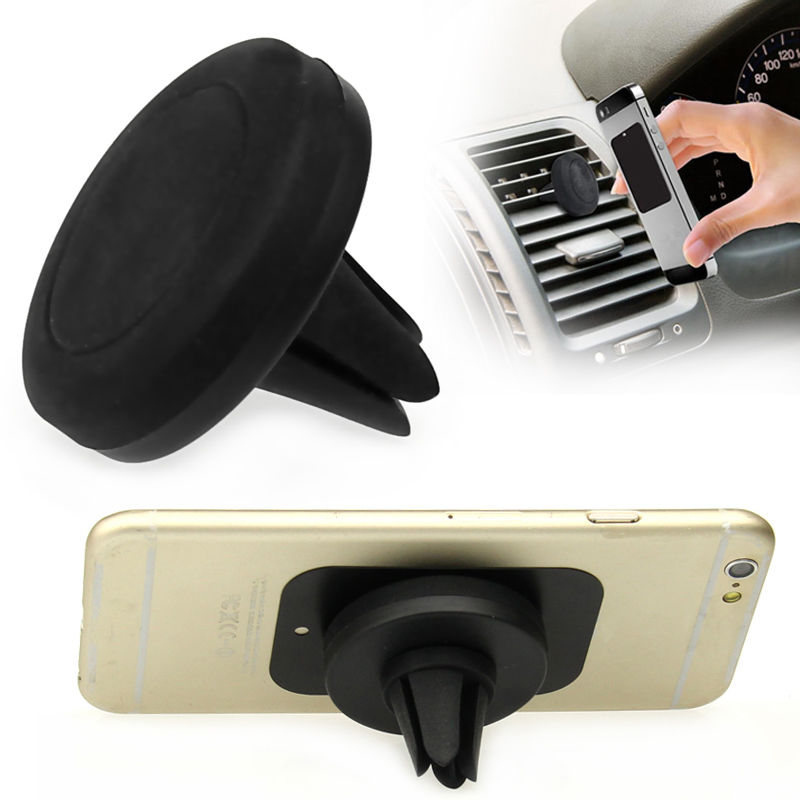 Magnetic Pad Auto Car Air Vent Mount Holder for Smartphones GPS - [Great Hold, Easy Installation]
Setting your phone on a mount in your car has never been easier!The Black Universal Magnetic Pad Auto Car Air Vent Mount Holder for smartphones saves you the hassle of placing your smartphone securely to make sure it doesn't fall just push it in the air vent! The Universal Magnetic Pad Auto Car Air Vent Mount Holder features a magnetic technology, which means your smartphone will be secure and have no chance of falling. When a phone is secure in place, it becomes easier to use for GPS navigation too!
POWERFUL MAGNETIC MOUNT: The reinforced magnetic holder of this mount is what sets it apart from other mounts. This Universal magnetic holder produces an intensive force of attraction that will hold any smartphone, including Android, Apple, Blackberry and Microsoft devices
STURDY BASE: The high quality rubber construction of the base of the mount is unique and very functional as well. It guarantees that the base of the mount will solidly hold the magnetic head of the mount, to help keep your smartphone in place, regardless of road vibrations or impacts.
SWIVELS YOUR DISPLAY: Rotate your smartphone and swivel your display as you please. The base of the mount remains fixed into the air vent of your car and does not move, no matter how much swiveling or rotation you do. This guarantees that your smartphone will always remain in your preferred position
COMPLEMENTY DESIGNP: The complimentary design of the magnetic mount is one that fits into the back of any smartphone. The magnetic mount is has a smooth surface that is perfectly suitable for mounting and holding any smartphone in place.
EASY YOU USE; This Air vent universal smartphone magnetic car mount holder is 10 times easier to use than any other magnetic car mount holder due to its simple and complementary design. It has a sturdy rubber base and a powerful magnetic head for holding smartphones
Color: Black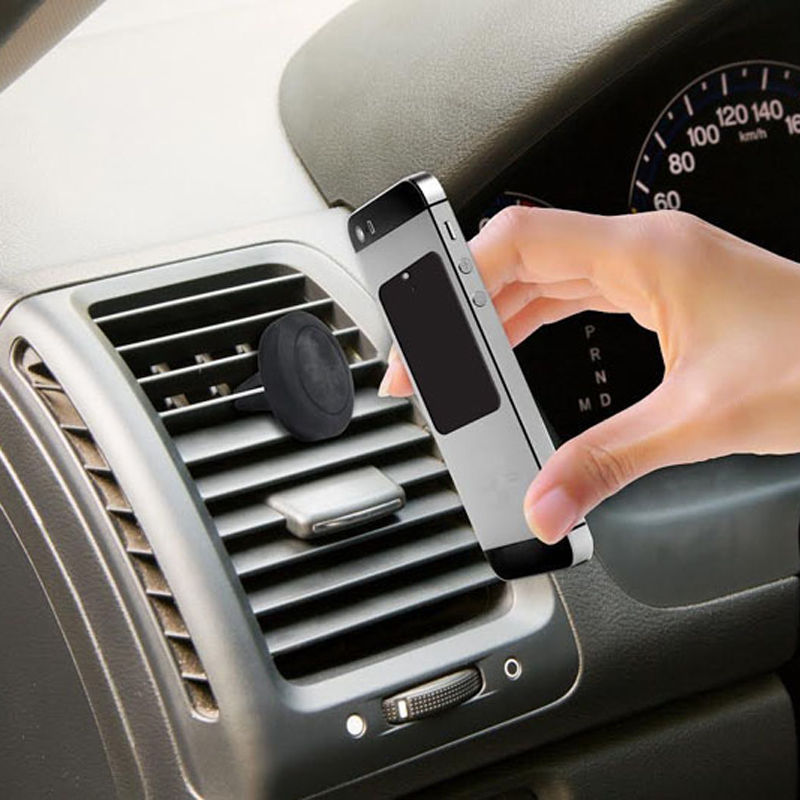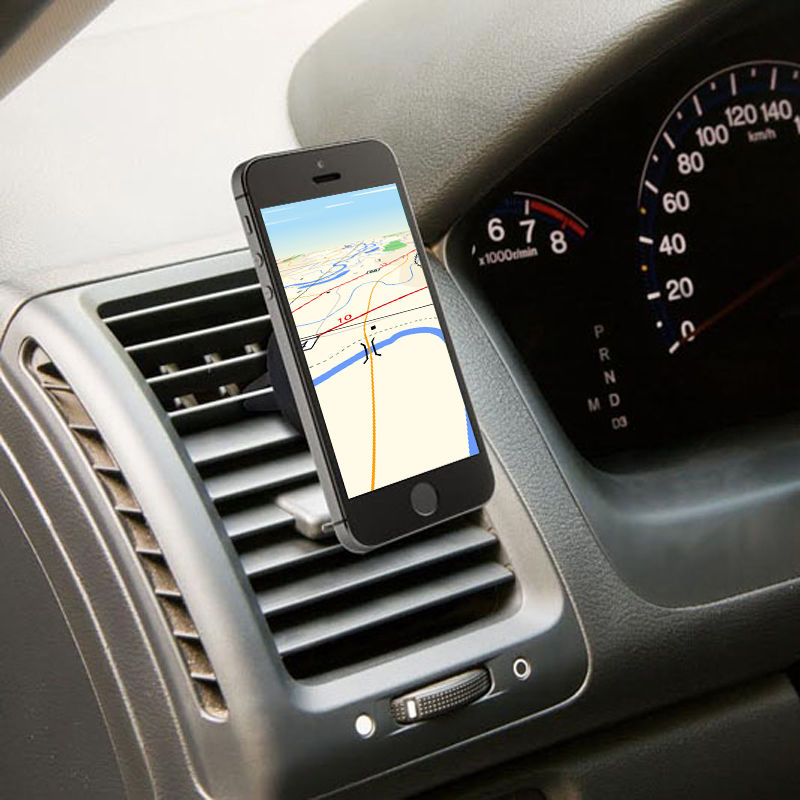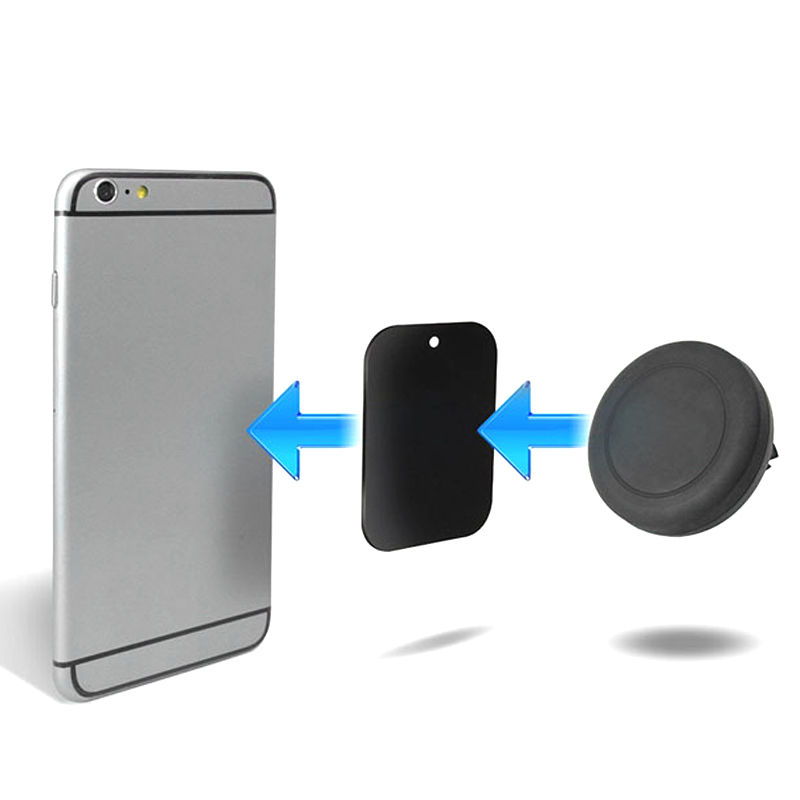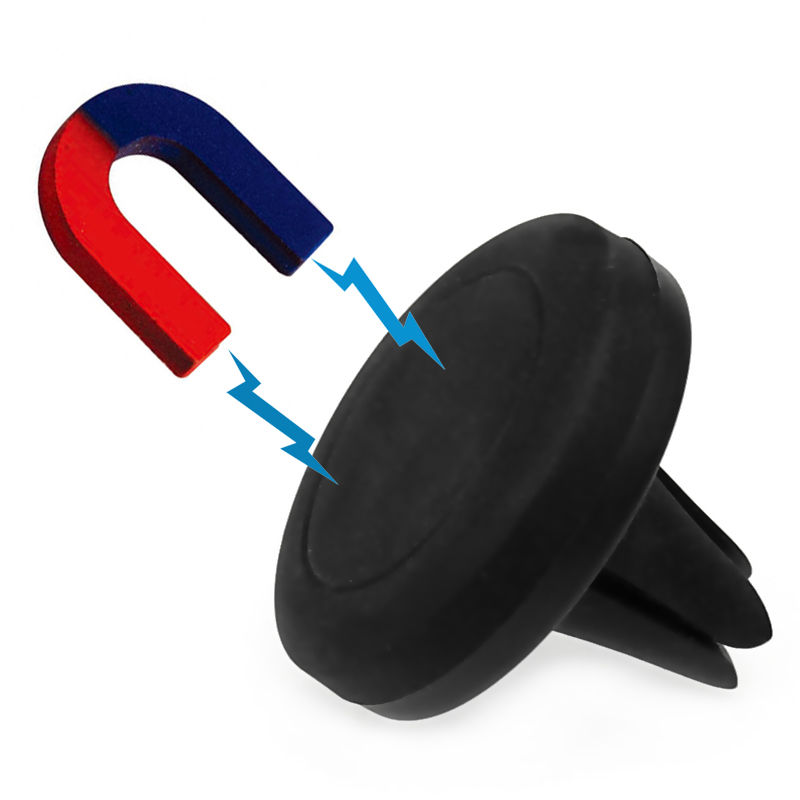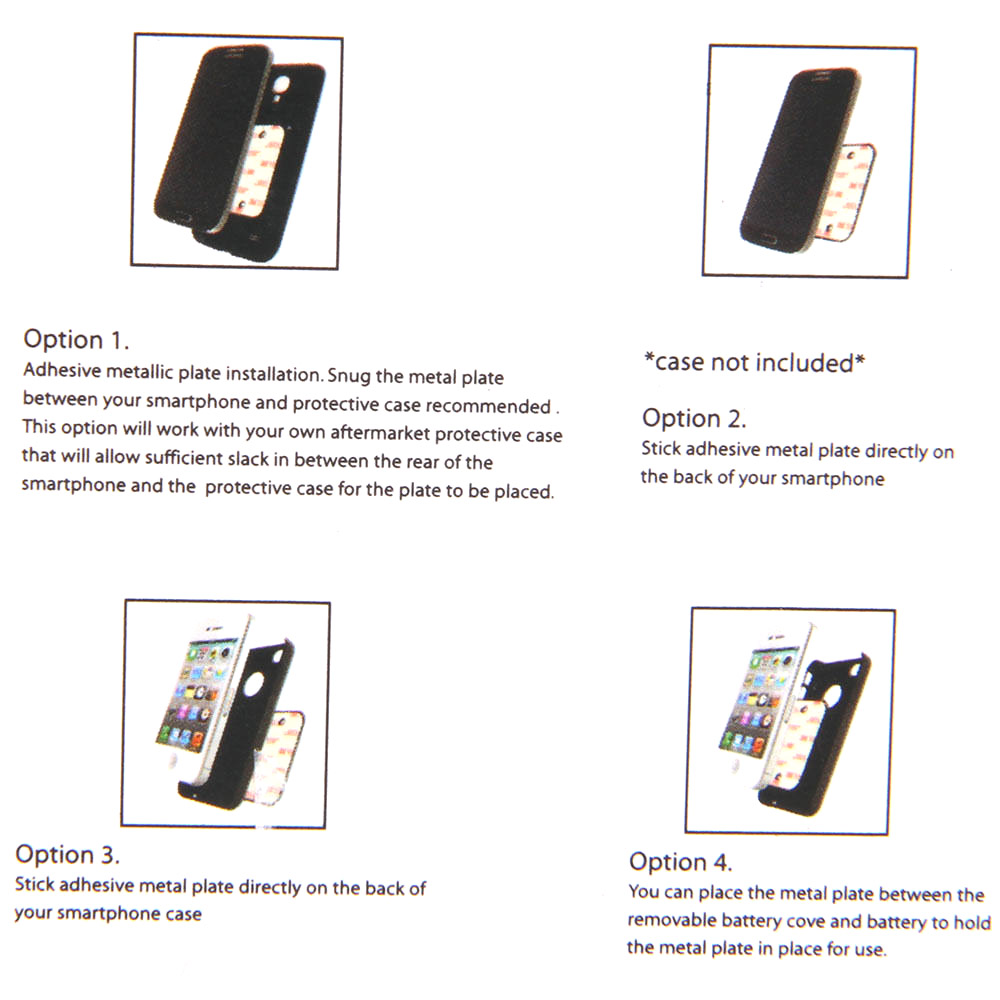 You Might Also Be Interested
Customers Who Viewed This Item Also View
Customer Reviews
Joshua Jackson
Feb 5, 2019 9:35:55 PM
easy to use and remove
Love this magnetic holder. I have it on attached to my air vent and it is on tight but easy to remove. I live in a rural area with lots of bumps in the road and my phone has not fallen off the holder yet!

Edward Bower
Dec 18, 2018 9:27:55 PM
very simple to attach
Awesome deal and product. The magnets are strong and the mount slips securely to the air vents. Very simple to attach and it holds strong. Great product ever!
Joshua Lincoln
Jul 8, 2018 10:17:23 PM
great little cellphone magnet
Great little cellphone magnet for cars. The unit attaches to a vent by a hard slim prong that you have to push on. But it keeps the unit on, no wiggle or falling off. The magnet works quite effectively with my phone.
Noel Tuazon
Jun 3, 2018 11:14:52 PM
very strong and powerful magnet
Very strong and powerful magnet at a very inexpensive cost. Keeps my phone securely within reach and easy to view. I was able to use my adhesive magnet definitely for GPS. Happy!
Michael Park
Jan 29, 2018 9:38:00 PM
great product
Great product! One of the best purchase I have ever made. Great magnets attaches onto the mount very firmly. I have no worries about jiggling or any risk of the phone falling or sliding.
Jason Coleman
Nov 26, 2017 9:18:57 PM
really great product
Really great product. Works just like its supposed to and I love that this has a great hold for my phone, the magnet is quite strong which does a great job securing it. Awesome!
Samuel Cornish
Aug 28, 2017 5:02:00 PM
best purchased
One of the best purchase I have ever made. Easy to used, functional and it attached on the mount very firmly. No jiggling or slipping, I can touch, swipe on my pone without any risk of the phone falling or sliding. Perfect!
Kylie Harris
Aug 7, 2017 5:00:57 PM
very satisfied
I'm very pleased with this car phone holder. Small, holds my phone great and with little magnetic but very strong! So easy to used and easy to attached to heater vent which is really convenient. Very satisfied!
Michelle Anderson
Dec 8, 2016 12:58:10 AM
easy access
I Love this Magnetic Pad Auto Car, it makes my life easier. Easy access of my phone while driving. I can drive safer! Highly recommend
warren
Oct 29, 2015 11:49:13 AM
excellent product
simple, great product
Write Your Own Review